First Look: Federal HammerDown 444 Marlin
Federal's lever-action focused line of HammerDown ammunition already included options such as .357 Magnum, .44 Magnum, .30-30 Winchester, .45-70 Government, and more. Now, a 270-grain load of 444 Marlin is available.
HammerDown
"We are excited to add 444 Marlin to the overall HammerDown lineup. It is another great straight-wall cartridge that hunters and shooters are actively seeking it out," said Federal Ammunition centerfire rifle product manager Eric Miller. "The powerful stopping power of the 444 Marlin has been shown to be an efficient for big-game hunting since its introduction in 1964."
The velocities of HammerDown offerings are customized to produce excellent ballistics and terminal performance specifically through lever-action barrel lengths. This is thanks in no small part to a specially-formulated propellant, that provide velocities in keeping with this central goal. The construction of the molecularly bonded soft-point bullets has also been adjusted for the best accuracy and expansion at those velocities. The geometry of each round's case, bullet and cartridge ensures easier cycling through tubular magazine and typical lever-action feeding systems.
"One of the enhanced design features found in all HammerDown ammo is that we chamfered the front face of the case rim on all the nickel-plated cases. This removes any sharp edges to increase reliability of feeding," continued Miller. "This feature essentially improves cycling in all lever-action feeding systems, such as side-gate loading and tubular magazines."
444 Marlin
All of these excellent attributes are further enhanced in the 444 Marlin, designed from the outset as a lethal lever-gun cartridge. Initially offered by Marlin in 1964, to fill the void left by .45-70 Government when it was (temporarily) not available in new lever-actions, the 444 Marlin resembles a longer, more powerful .44 Magnum. With a straight-wall profile and large, wide, .745-inch long bullets, its bonded soft points fly around 2225 fps, with a ballistic coefficient of .193. Upon impact, their petal-like expansion is devastating.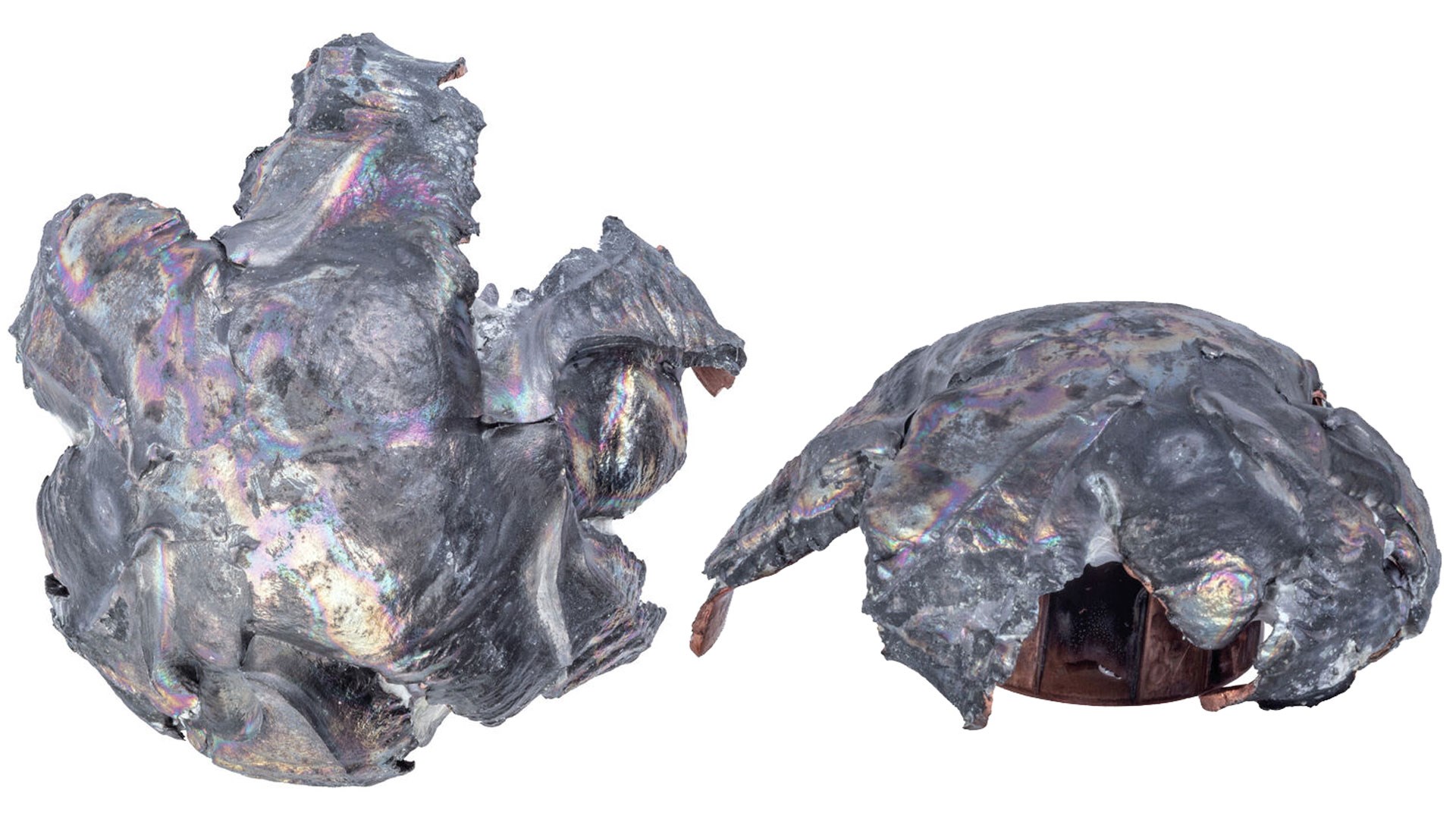 For more information on this new HammerDown offering, visit federalpremium.com. MSRP: $64.99
Article by DAVID HERMAN
Don't forget to like us on Facebook and follow us on Twitter.