First Look: Silencer Central Buck 30 by Banish Suppressor
Silencer Central, in partnership with Buck Commander, has announced the introduction of the Buck 30 by Banish, the latest addition to their award-winning line of suppressors. The Buck 30, a .30-caliber suppressor designed for deer and big-game hunting that is laser welded for precision and durability, and is priced at only $699.

"The Buck 30 embodies hunting innovation, combining the thrill of the hunt with the sound of silence," said Silencer Central CEO Brandon Maddox. "We are proud to have worked with the Buck Commander team to create this exceptional product. Hunting suppressed improves accuracy and reduces recoil, making the new Buck 30 the perfect silencer for deer hunters everywhere."
The Buck 30 comes with an industry standard hub and works with rifle calibers up to .300 Win. Mag. The 6.9-inch stainless steel design of the Buck 30 delivers impressive sound reduction suppressing a 6.5 Creedmoor with a 20-inch barrel to 132 decibels. The tubeless construction allows for a lighter weight (13.8 ounces) and the diameter is 1.54 inches. The Buck 30 by Banish is a high-performance hunting suppressor in an economical package selling at an MSRP of $699.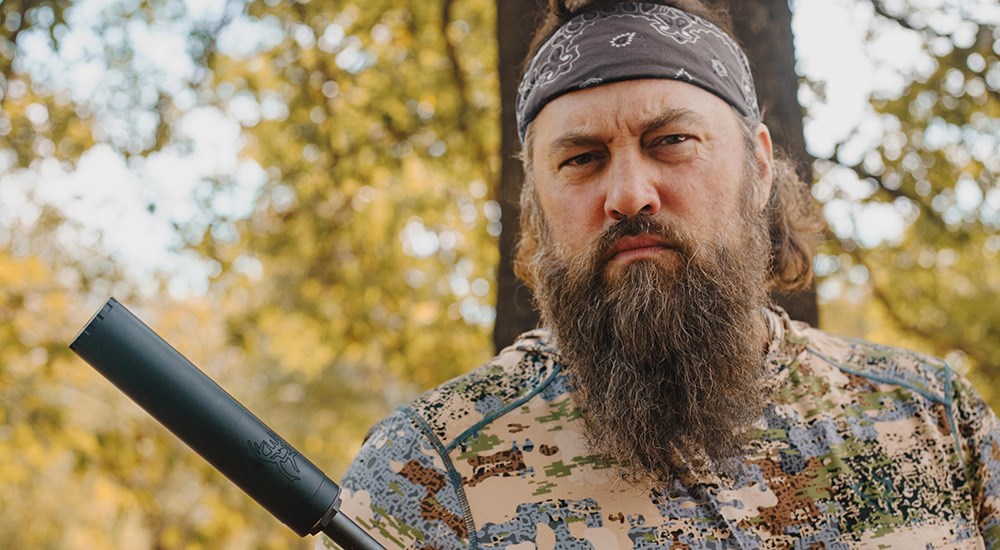 "Silencer Central has been a great partner of ours, offering great products and even better support," said Buck Commander CEO Willie Robertson. "We are excited to partner with them to release the Buck 30 can, providing the best solution for whitetail hunters."
The Buck Commander team, including Adam LaRoche, Jason Aldean, Luke Bryan, Ryan Langerhans, Tombo Martin, Tyler Farr, Willie Robertson and Ryan Busbice, have established a strong connection over the years, fueled by their unwavering devotion to the outdoors and the thrill of taking down big bucks. With the new Buck 30, they can now enjoy the hunt with reduced noise and improved accuracy.
Technical Specifications
• Length: 6.9″
• Diameter: 1.54″
• Number of Baffles: 8 baffles; 1st baffle is an accuracy baffle
• Weight: 13.8oz
• Material: stainless steel
• Caliber: .30 caliber
• Caliber Range: up to .300 Win. Mag.
• Mount Style: industry standard hub
• Decibel Reduction .308 with 18″ Barrel: 131db – ear
• Decibel Reduction 6.5 Creedmoor with 20″ Barrel: 132db – ear
For more information visit silencercentral.com.
Article by AMERICAN HUNTER STAFF
Don't forget to like us on Facebook and follow us on Twitter.