New For 2023: KelTec R50
KelTec joined the 5.7 mm rebirth with the introduction of the P50 pistol, a unique handgun that utilized the 50-round magazines of the FN P90/PS90 and shared its 5.7 x 28 mm chambering. The pistol made a splash when it was introduced in 2021 and was named the American Rifleman Tactical Product of the Year for 2022.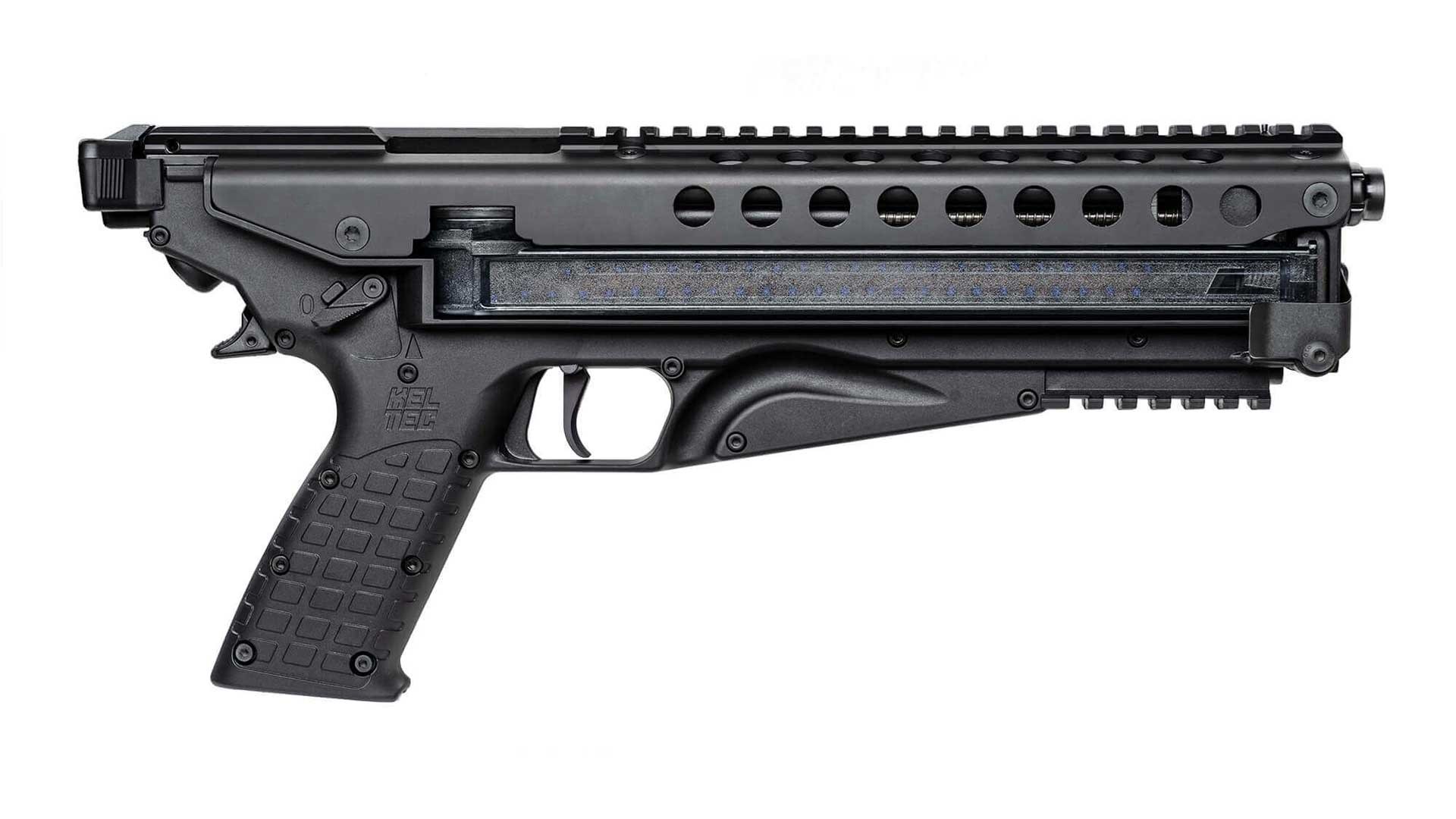 The new R50 rifle is based on KelTec's P50 pistol introduced in 2021.
For 2023, KelTec is taking the P50 design and turning it into a "sport utility rifle" appropriately named the "R50." By adding 6.5" to the barrel, the P50 pistol becomes the rifle-length R50. The rifle barrel has its muzzle threaded 1/2 x 28 TPI, just like the pistol. At the rear, a stock has been added. The bent wire design attaches to the bottom of the pistol grip and folds to either side of the rifle. Mounting the stock eliminates one of the P50's quick-detach (QD) sling mounts, but the R50 retains the second QD mount at the rear of the grip for a single-point sling. The R50 has an overall length of 30.5" with stock extended or a compact 21.5" when folded.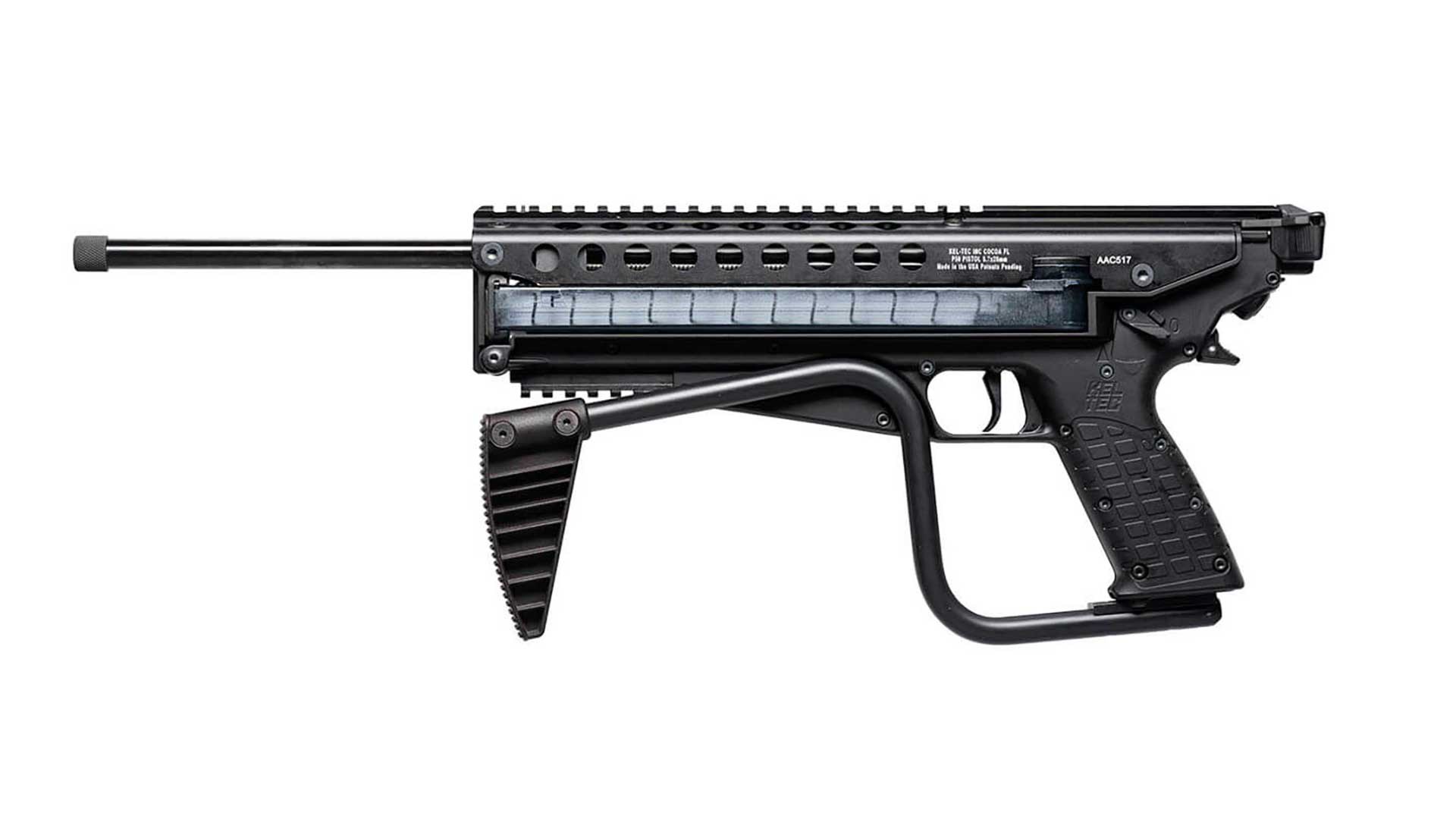 The stock of the R50 folds, giving the rifle an overall length of 21.5".
Beyond these changes, the R50 rifle is identical to the P50 pistol with its direct-blowback action. It uses an AR-like charging handle and has a set of iron sights built into its upper Picatinny optics rail. The transformation from handgun to rifle only adds about 1/4 lb. in weight for a total of 3.48 lbs. The trade-off is the increased ballistics provided by the 16.1" barrel and the accuracy of a shoulder-fired rifle.
The R50 has an MSRP of $815, or $20 more than the P50 pistol, and is scheduled to be on the market in the third quarter of 2023. For more information, visit keltecweapons.com.
Article by JEREMIAH KNUPP
Don't forget to like us on Facebook and follow us on Twitter.