New For 2023: Rossi Brawler
The concept of a handgun that chambers both the .410 bore shotshell and .45 Colt cartridge has been around for a while, beginning with the Thompson/Center Contender in the late 1960s. Several designs followed in both single-shot and revolving form. The most well-known of the latter type is the Taurus Judge. For 2023, Rossi is offering its take on the .410/.45 pistol with the Brawler.
The Rossi Brawler is a single-shot, break-open design. The hammer-fired action uses a single-action trigger mechanism that has both a transfer bar and a manually-operated crossbolt safety. Actuating a release lever behind the hammer allows the barrel to hinge down to expose the chamber for loading and unloading. Cartridges are removed from the chamber with an automatic ejector.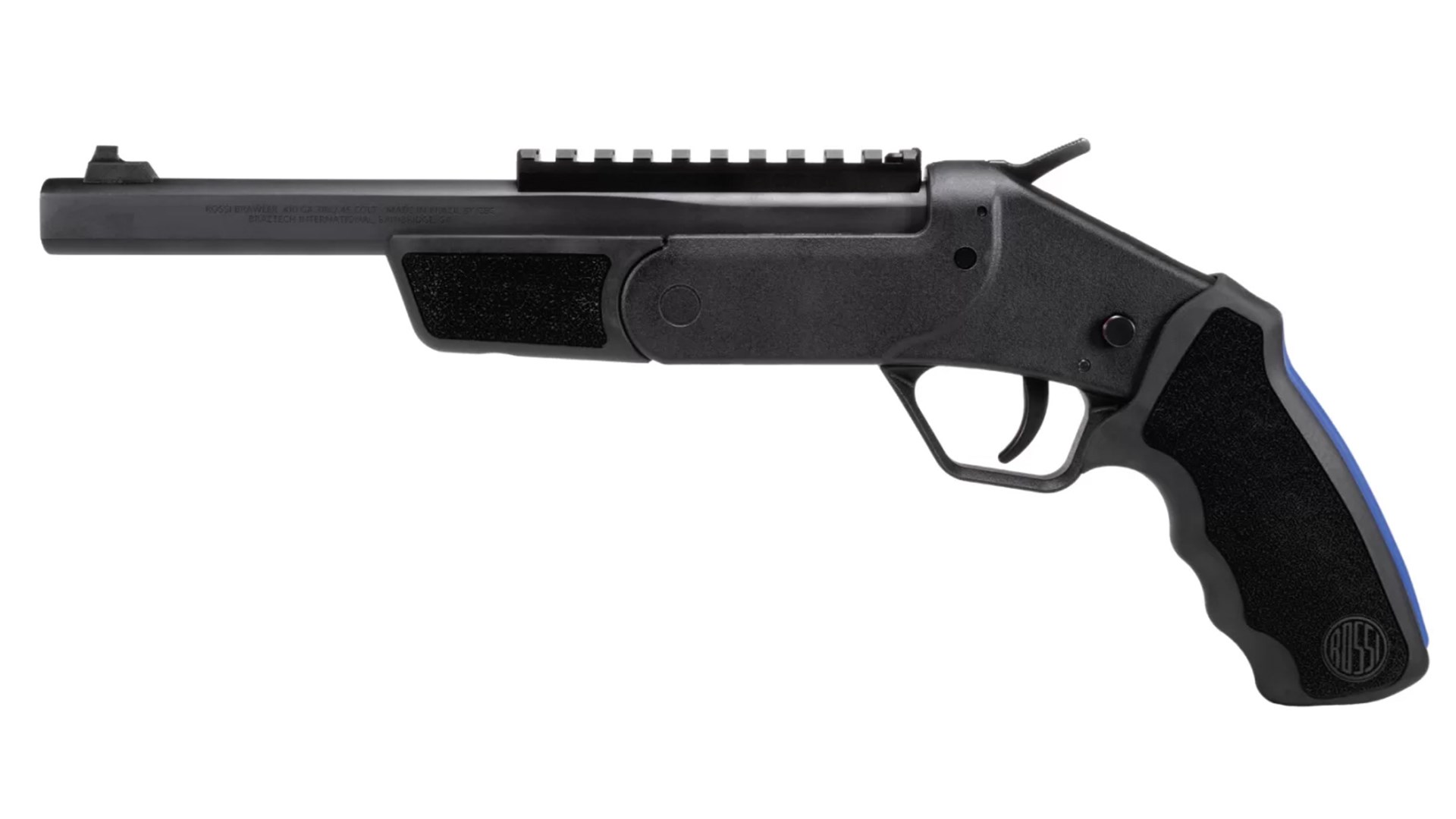 The Brawler is a simple and affordable handgun, with the versatility of firing both .45 Colt cartridges and .410 bore shotshells.
The Brawler uses a steel frame with a polymer overmold and an 8″ rifled alloy-steel barrel. The chamber accommodates both 2.5″ and 3″ .410 bore shotshells and .45 Colt cartridges. Grips are a cushioned rubber that are similar in style to the grips Taurus offers on its big bore revolvers. The handgun also has a textured polymer fore-end. The finish is matte black oxide.
The Brawler is fitted with iron sights, with a post front and serrated notched rear. The rear sight is built into a Picatinny rail section mounted on the barrel that can be used for attaching electronic or magnified optics.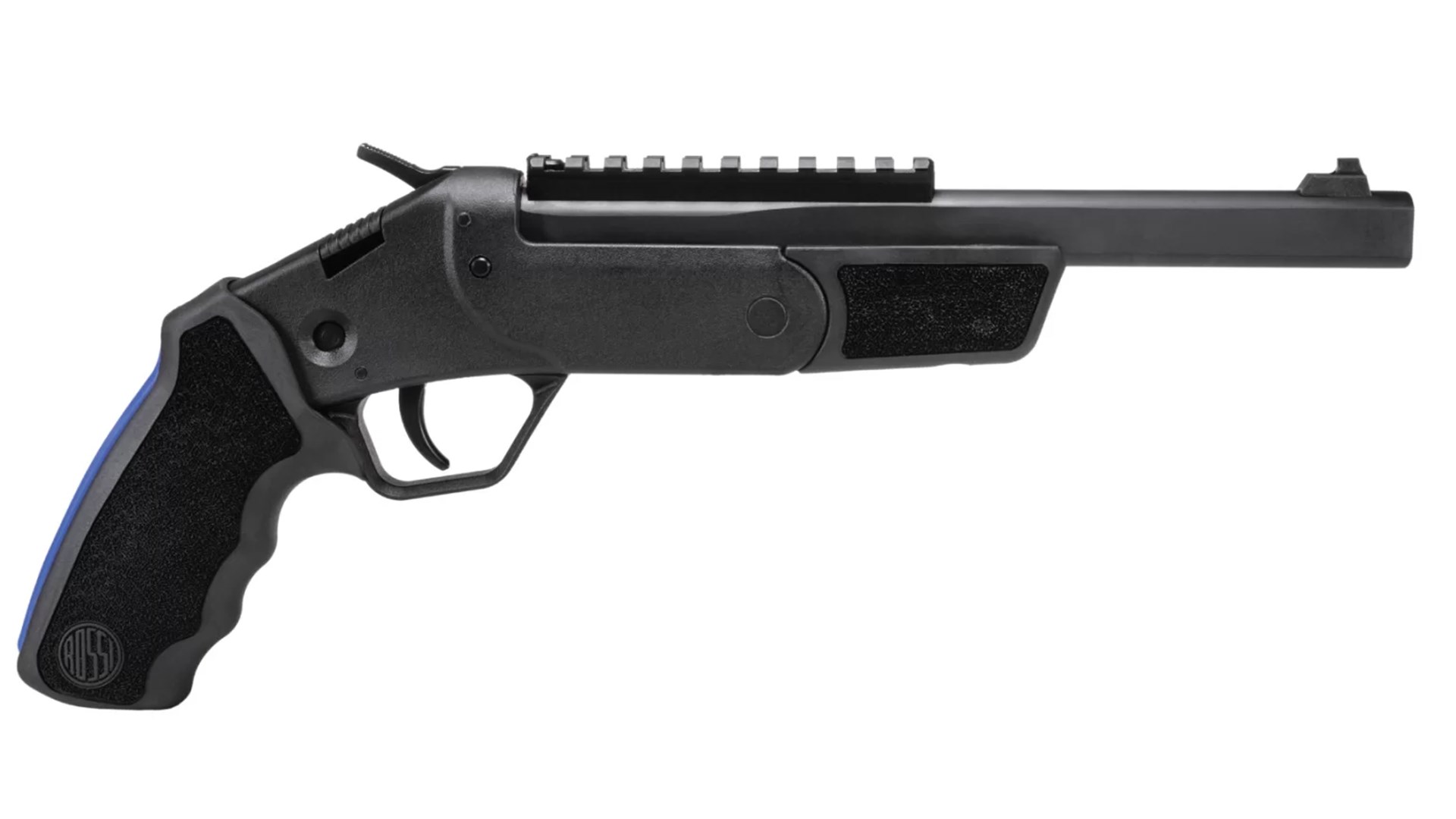 The Brawler has iron sights, with the rear built into the Picatinny rail.
According to Rossi, the Brawler is ideal for varmints or small game when loaded with .410 cartridges and is capable of going after mid-size game with .45 Colt cartridges. The dual chambering "ensures that users can adapt to various shooting scenarios, making it an ideal choice for both self-defense and recreational purposes," the company said in a press release that accompanied the Brawler's introduction.
The Rossi Brawler has an overall length of 14″ and weighs 36.8 ozs. It has an MSRP of $240. For more information, visit rossiusa.com.
Article by JEREMIAH KNUPP
Don't forget to like us on Facebook and follow us on Twitter.