Review: Mission First Tactical Multi-Mount Platform
Traditional holsters are the best way to carry a firearm. They work great in most situations and give you a perfect platform for concealed carry. But what about those somewhat awkward and less-than-ideal occasions when you cannot carry on-body and might need to tote your handgun in a backpack, a purse or another bag? Your gun needs to be in a holster to protect the trigger, but how do you mount the holster if it won't be on your belt?
Several holster makers have excellent solutions, including the Mission First Tactical Multi-Mount Platform. As someone who prioritizes versatility and functionality in my gear, I was excited to get my hands on the Mission First Tactical Multi-Mount Platform. This innovative product boasts an impressive array of functions, uses and benefits that cater to a wide range of tactical and everyday carry needs. You can carry a gun or a host of other items that would otherwise clip over a belt or strap.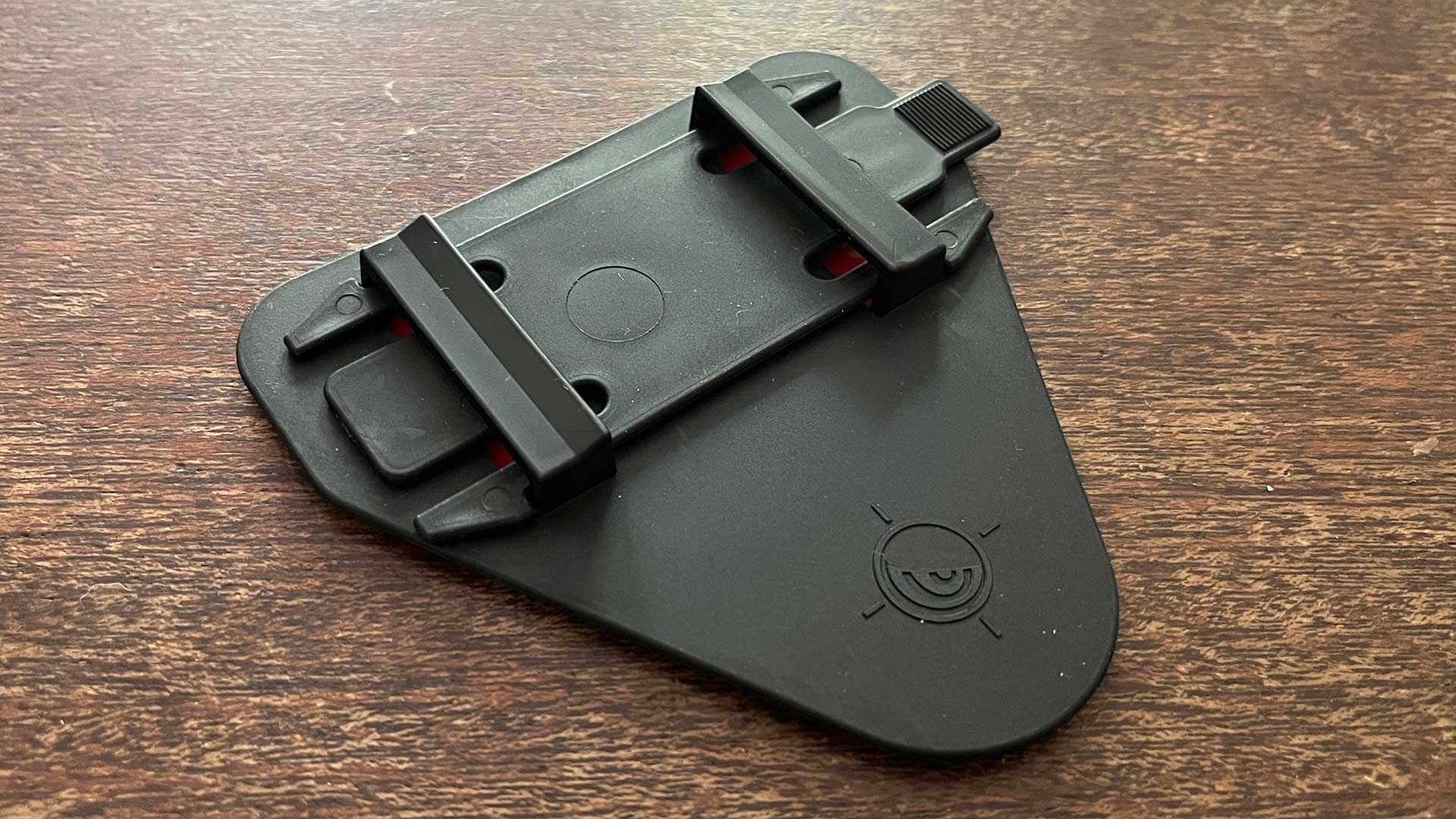 The Multi-Mount Platform is a simple yet sturdy accessory. It's a single triangular piece of Kydex with two belt-type loops and a spanner that slides between them. It's so simple, in fact, that it took me a second to figure out how to use it, as I was certain I was overlooking something. As always, I was overthinking it. (And, no, I didn't read the directions. That would be stupid.)
Keep It Safe. Keep It Secure.
The design's true magic lies in its ability to securely hold various items with clips, making it a versatile solution for those carrying various gear. From holsters to lights to multi-tools to pouches, this platform can handle them all with ease. This adaptability instantly caught my attention, as it drastically reduces the need for multiple specialized holders or pouches.
One of the standout features is how well the Multi-Mount Platform works within a backpack. Whether you're an outdoor enthusiast, a tactical professional or simply someone who prefers to be organized, this accessory seamlessly integrates into your bag. The platform's innovative design ensures your gear stays in place, preventing annoying shifting and jostling during movement. This level of stability is essential, especially when navigating challenging terrain or fast-paced urban environments.
Concealed carry has always presented challenges, particularly when efficiently storing firearms inside a bag. The Multi-Mount Platform effectively addresses this issue. It provides a secure and accessible solution for concealed carry within a backpack, offering peace of mind to those prioritizing safety and readiness. The snug fit and retention ensure that your firearm remains in place while still easy to draw when needed.
Other Uses For The Multi Mission Platform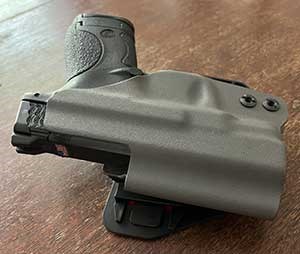 Beyond its tactical applications, I was pleasantly surprised by the Multi-Mount Platform's adaptability to cover other EDC scenarios. Normally, I carry my flashlight in my pocket, but it's nice to have a backup strapped to the inside of the bag. Same with a backup knife, just in case.
Durability is crucial when evaluating tactical gear, and the Multi-Mount Platform doesn't disappoint. It feels rugged and capable of withstanding the rigors of continuous use. The solid build ensures your gear remains securely fastened, eliminating the risk of accidental loss or damage. This level of reliability is essential for those who rely on their gear in critical situations.
The Mission First Tactical Multi-Mount Platform exceeded my expectations. Its versatility, stability inside a backpack and ability to address the challenges of concealed carry make it a great accessory for anyone who values efficiency and readiness.
Whether you're an outdoor enthusiast, a tactical professional or someone who simply wants a better way to carry and access their gear, the Multi-Mount Platform offers a reliable and innovative solution. Its capability to securely hold various items with clips and its seamless integration into backpacks sets a new standard for versatile carrying solutions. After experiencing the benefits firsthand, I can confidently recommend the Mission First Tactical Multi-Mount Platform to anyone seeking a superior gear-carrying accessory. MSRP for the Multi-Mount Platform is $24.99, and more information is available at missionfirsttactical.com.
Article by DAVID WORKMAN
Don't forget to like us on Facebook and follow us on Twitter.