Review: N8 Tactical Pro-Lock G2 Holster
Comfort and concealability are usually hard to achieve at the same time for outside the waistband holsters. Typically, they offer one or the other, rarely both. But N8 Tactical somehow found the magic combination with their Pro-Lock G2 Holster, an OWB designed for optimum security, easy concealability, and comfortable wear.
At its heart, the Pro-Lock G2 is a classic hybrid Kydex and leather setup, which makes perfect sense since it shares a parent company with CrossBreed, a company built on the hybrid holster model. The backer is made from a double layer of ultra-smooth black leather with a stitched edge for a clean, neat finish, with zero defects or strings hanging out on the model they sent me for my Taurus GX4. The leather is both strong and flexible, adding to the comfort factor.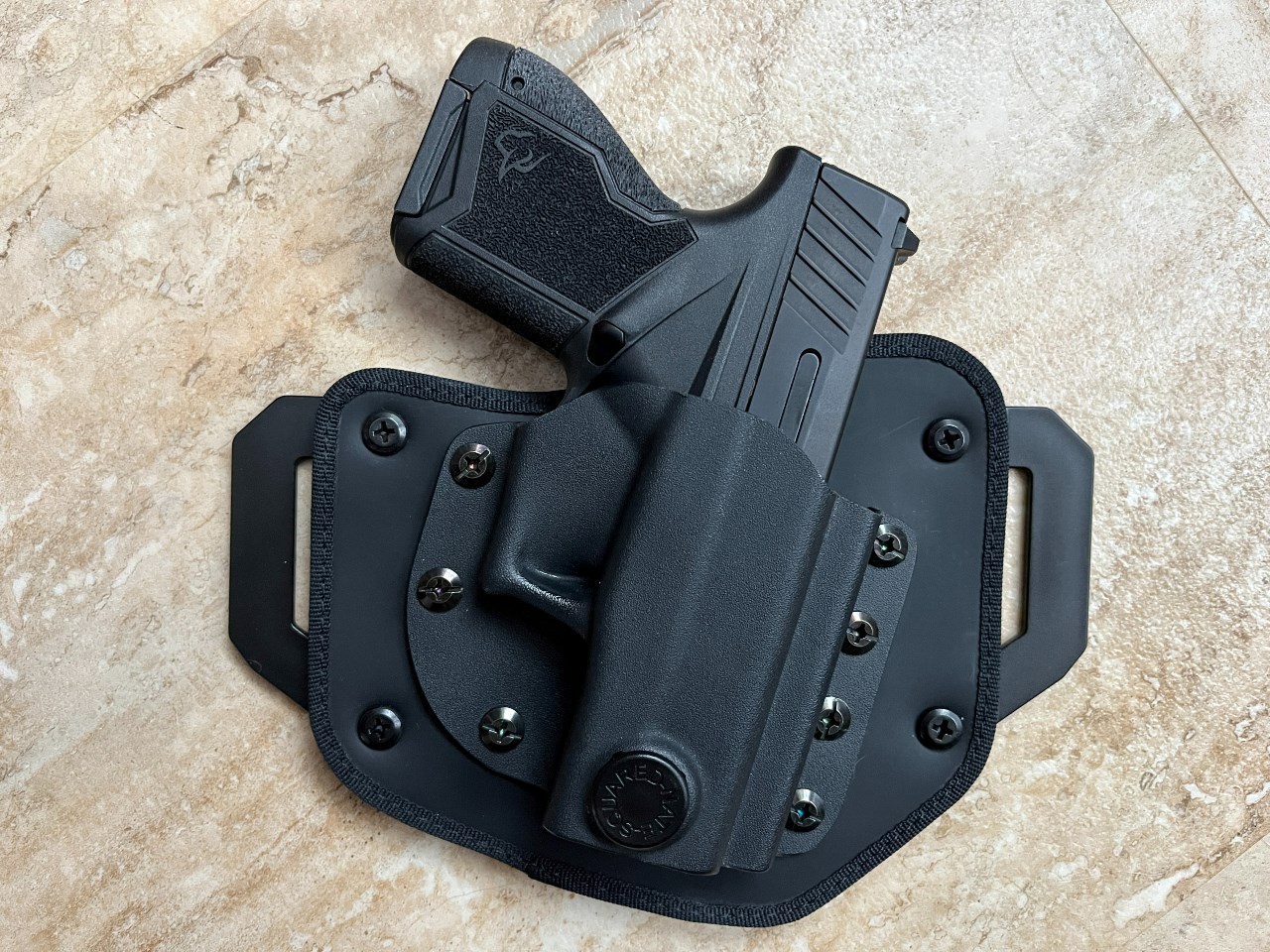 The low-profile Kydex shell is a classic half mold held to the backer by seven sturdy Phillips head screws. The finish on the shell is pristine, and the material is very strong. Fit and finish were perfect, with the gun sliding in easily with an audible and tactile click when it was seated.
The holster is held to the belt by two 1.5-inch pancake belt loops, with 1.75-inch loops as a $10 upgrade if you prefer the wider belt. These smooth belt loops hold the holster tightly against the side, minimizing printing. And they're super comfortable, spreading the weight of the gun across the belt.
N8 Tactical's signature Secure Twist Release retention system on all its holsters adds a twist – literally – to keeping the gun inside the holster and is both bad and good, in my opinion. The good part is that it's nearly impossible to pull the gun straight out – highly atypical for most level one civilian holsters. Once the gun is locked in place, it's not coming free by accident. While this might sound like a great feature at first, upon further review, as they say, it may be one of the holster's biggest drawbacks.
To pull the gun out, you have to twist it, so the trigger guard dislodges from the stiff bump inside the shell that prevents a straight-out draw. This takes more than a little getting used to, and I wasn't sure the gun would come out at first. But after practicing the draw a few times, the motion finally smoothed out. It will become muscle memory if you carry this holster every day and practice enough.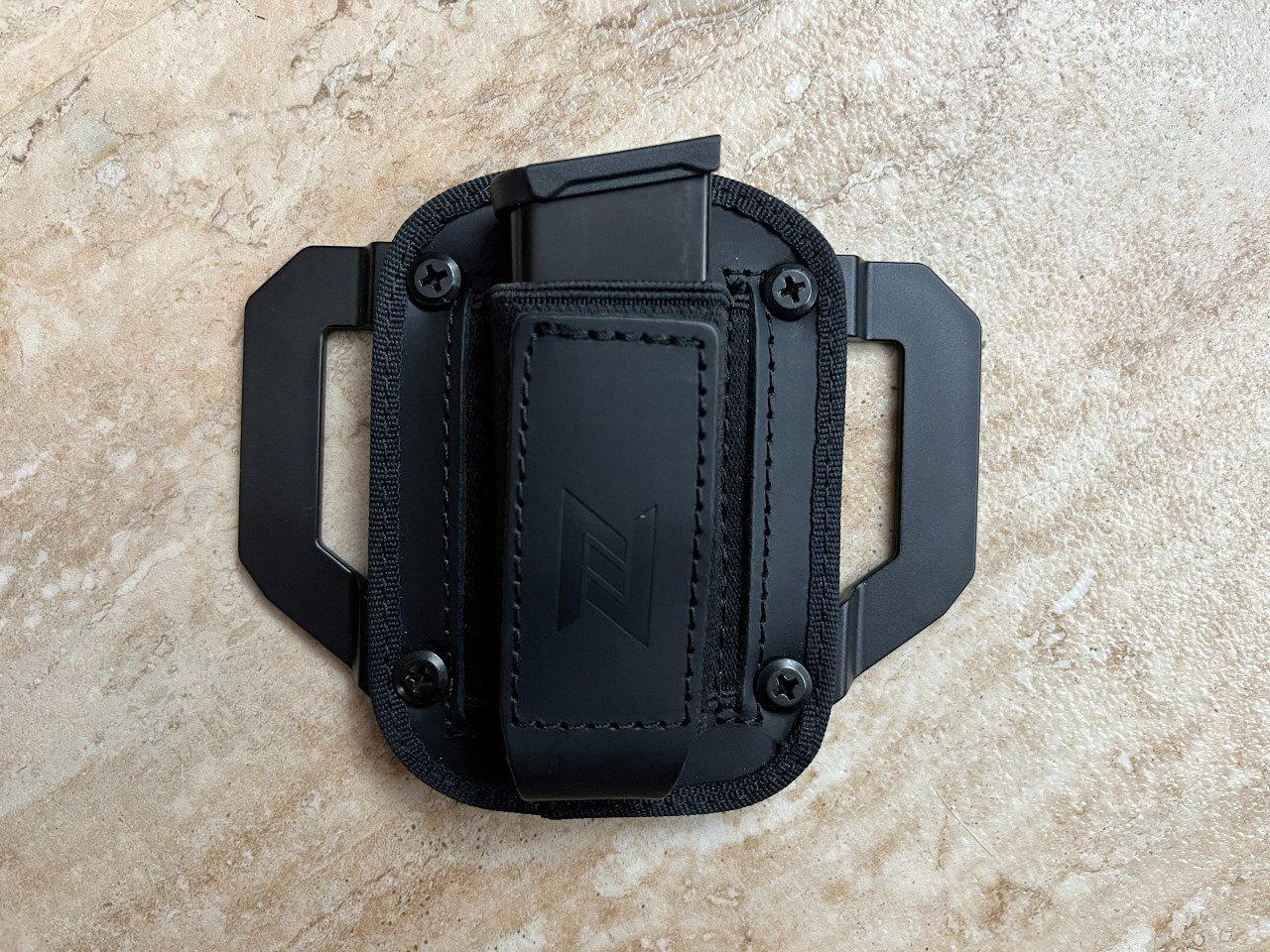 When you carry a gun, you carry a spare magazine, right? Of course, you do. So N8 offers their matching Flex G2 OWB Mag Carrier for $39.95, so you can always be prepared with a spare mag. The Mag Carrier has a leather front and back and elastic sides, allowing it to fit both single and double stack magazines.
At $54.95 MSRP with a lifetime warranty, the N8 Tactical Pro-Lock G2 Holster is a solid concealed carry OWB option at a reasonable price in line with similar alternative options.
Article by DAVID WORKMAN
Don't forget to like us on Facebook and follow us on Twitter.