Rifleman Review: Springfield Armory XD-M Elite 4.5″
The Springfield Armory XD-M line of handguns have proven to be a popular option on the American striker-fired handgun market since its release in 2007. These were meant to be an upgraded, match variation of the already existing XD line. Over time, this striker-fired, polymer-frame handgun line grew to include several calibers and sizes. This varies from a 5.25″ barreled match pistol, to a compact option with a 3.8″ barrel.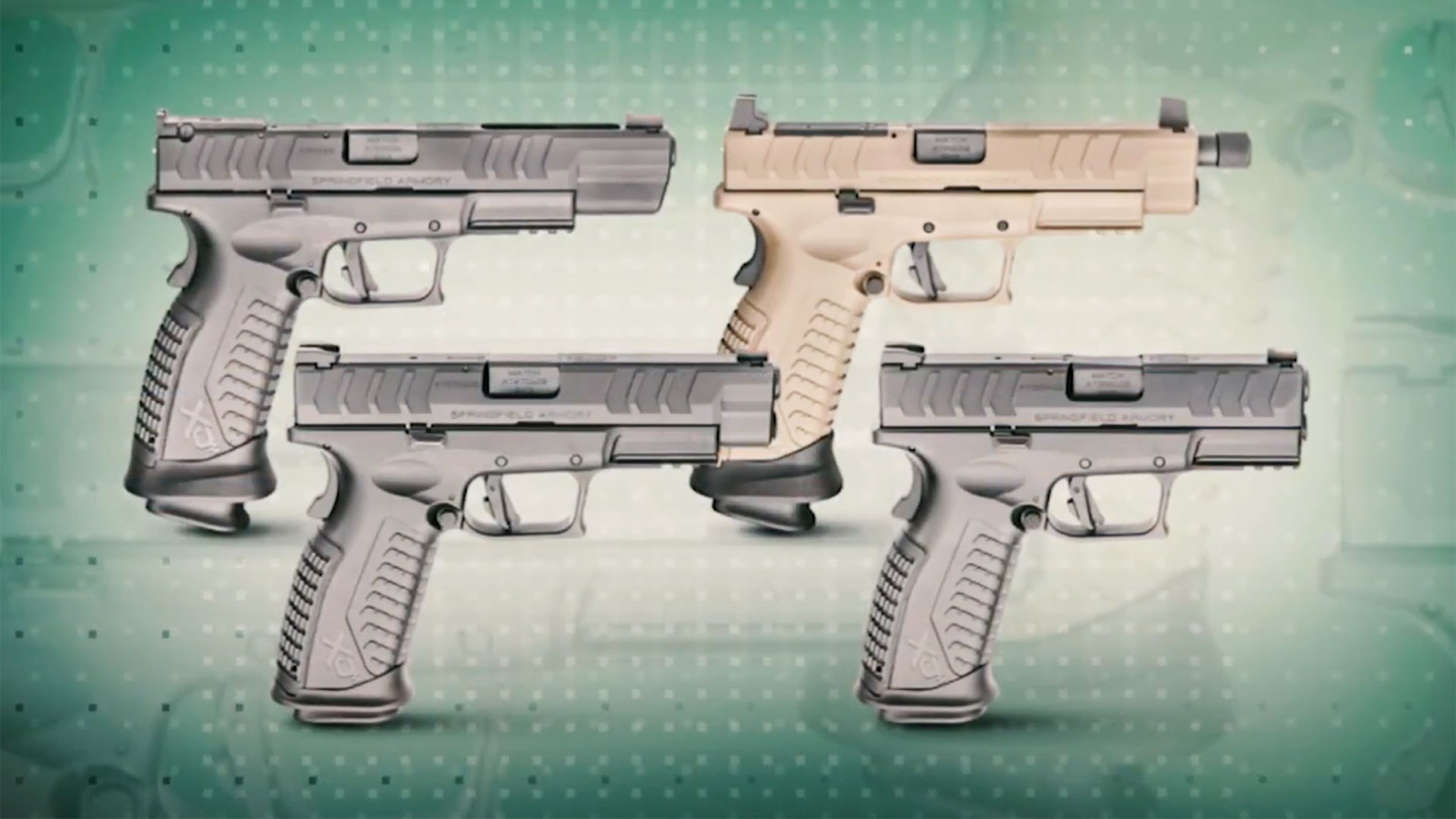 The four variations of the Springfield Armory XD-M Elite line of handguns, including the competition tactical, standard and compact versions.
In 2020, Springfield Armory rolled out with four additions to the XD-M line, encompassing some of the most popular configurations of older XD and XD-M handguns all in a 9 mm chambering. This includes a standard model with a 4.5″ barrel, a competition model with a 5.25″ barrel, a compact option with 3.8″ barrel and full-size frame along with a tactical model that comes with a threaded barrel and OSP optic-ready system.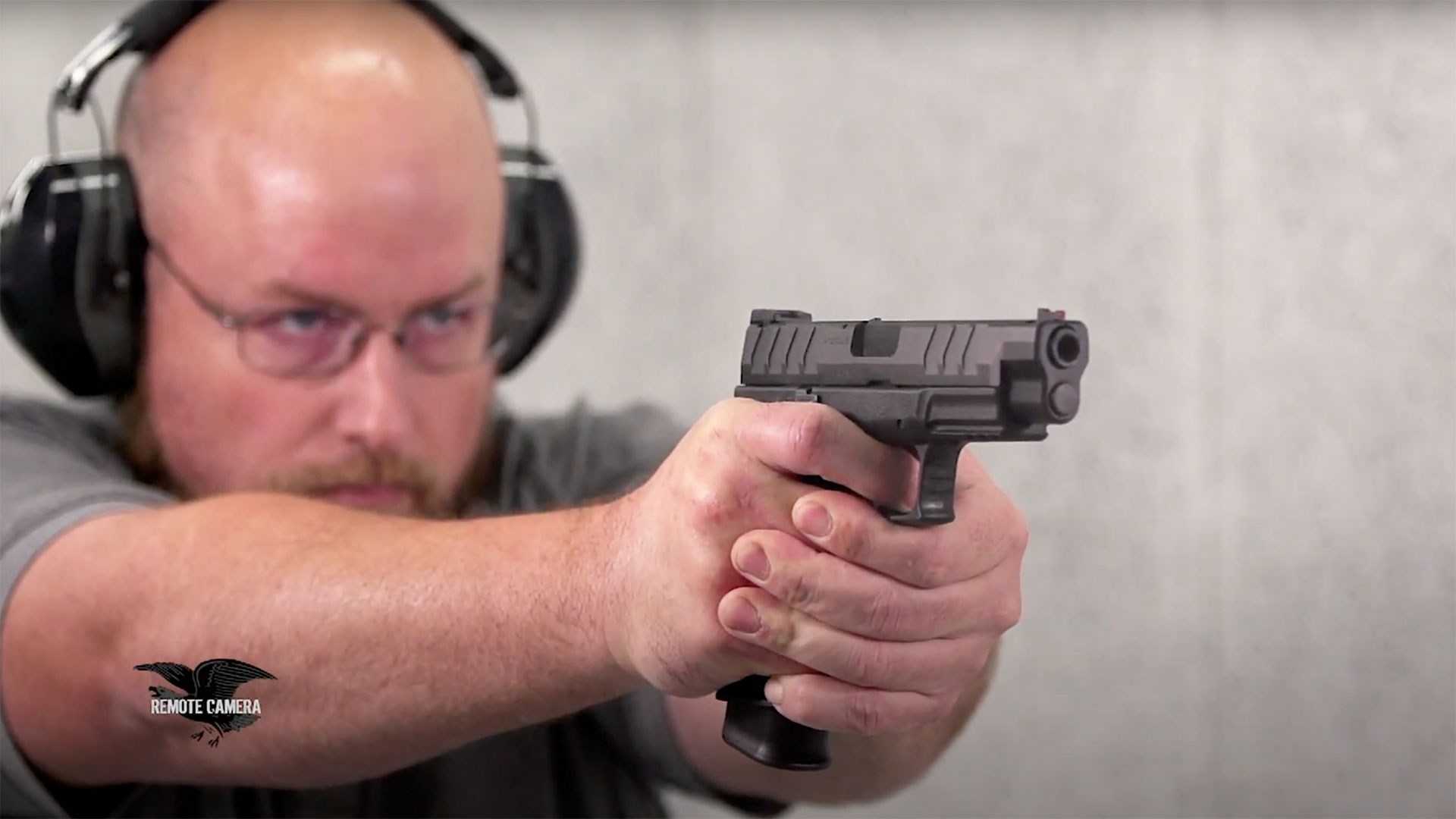 On the range with the standard XD-M Elite with 4.5″ barrel.
These four newer iterations of the XD-M, known as XD-M Elites, carry over several legacy features from the older XD lines, including the grip safety and loaded chamber indicator on top of the slide. One of the upgrades made to the XD-M Elite line includes a Match Enhanced Trigger Assembly (META), offering a crisp single stage pull, thanks to the XD's fully-cocked striker design. At the bottom of the grip frame, the XD-M Elites come with a removable flared magazine well, with a smaller version offered on the standard and compact versions, while the tactical version has larger, enhanced magazine well.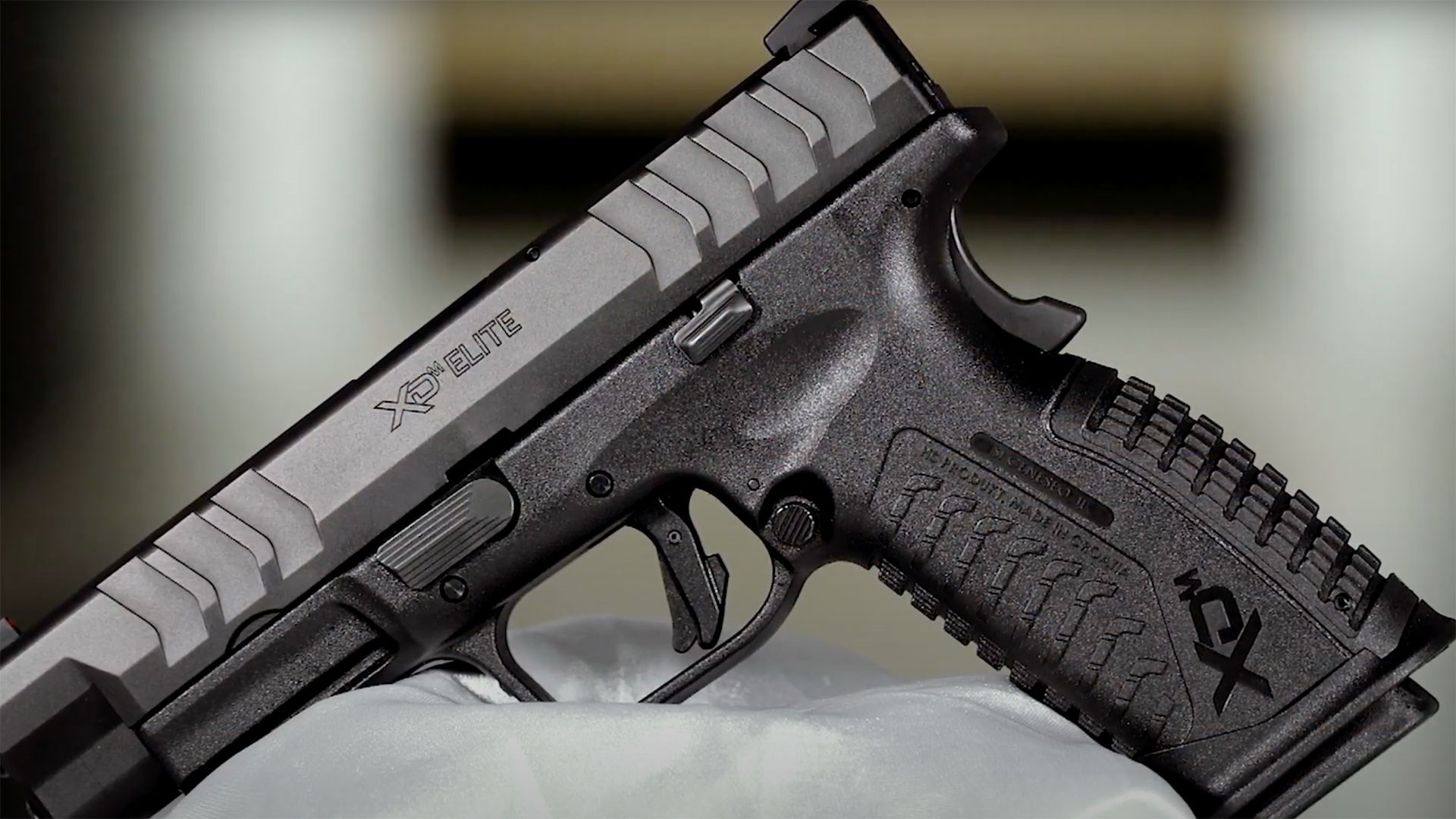 A closer view of the controls and slide serrations on the standard XD-M Elite 4.5″ version.
For controls, the XD-M Elites come with a fully bilateral magazine release button, which has been a standard feature for the XD for some time, as well as a fully bilateral slide catch. On the slide, the XD-M Elite has serrations machined in at both the front and rear, with the serrations being noticeably wider than on previous XD handguns. On top of the slide, the XD-M Elite standard and compact models come topped off with a U-notch rear sight and a red fiber-optic front sight post. The competition version uses the same front sight post, but with a fully adjustable rear sight.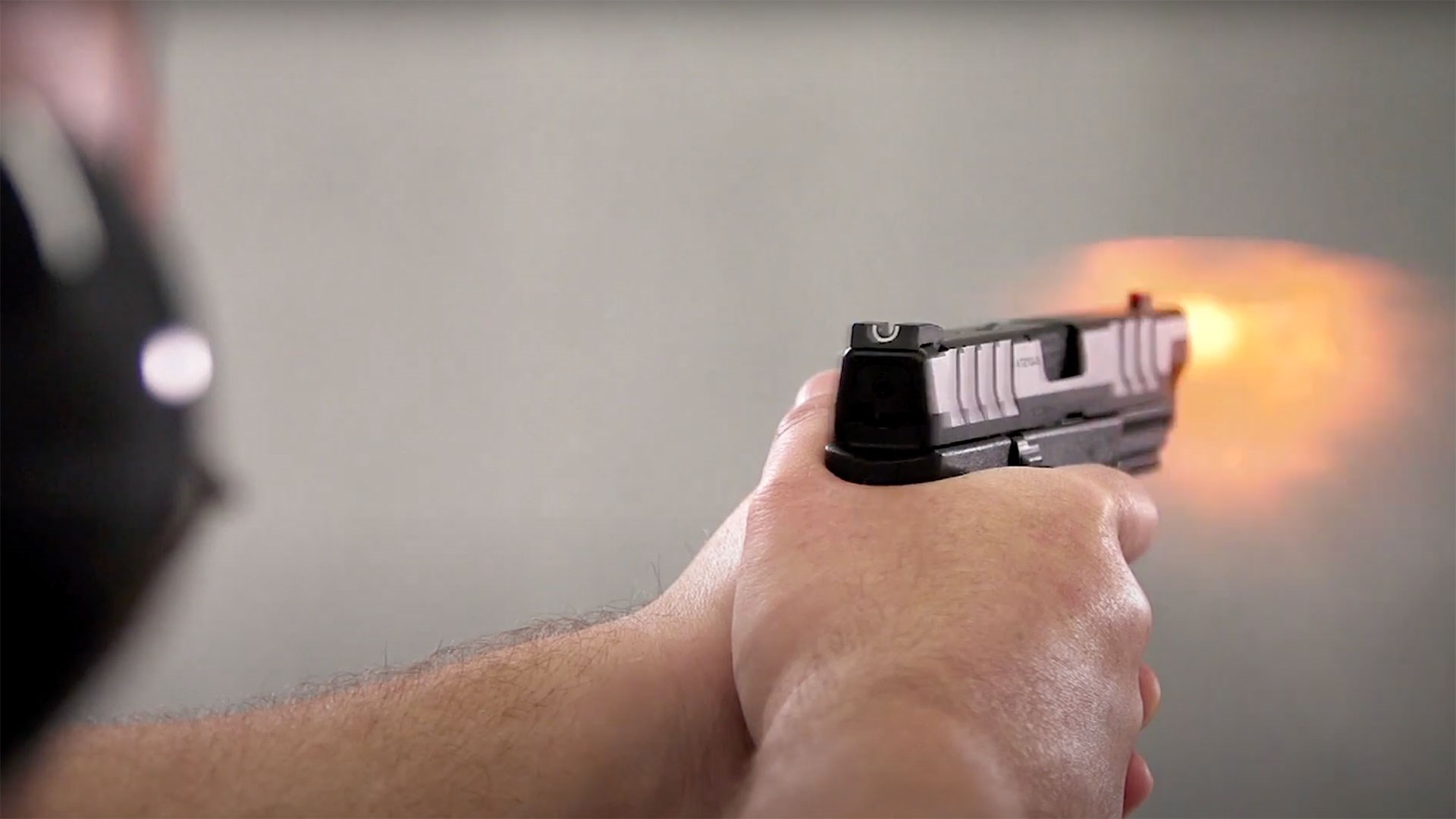 A view of the sight picture on the standard XD-M Elite 4.5″ while on the range.
On the tactical model, the iron sights are raised to deliver a lower co-witness sight picture through a mounted red-dot optic, as well as have clearance over a suppressor. This tactical model is also offered in a FDE coloring, over the standard black color offered on the other three. For magazines, the XD-M Elites come with 20 round, double-stack magazines, offering a bit more capacity over the older standard XD handgun lines.
For more information on the Springfield Armory XD-M Elite line of enhanced striker-fired handguns, along with Springfield Armory's other rifle and pistol offerings, visit springfield-armory.com.
To watch complete segments of past episodes of American Rifleman TV, go to americanrifleman.org/artv. For all-new episodes of ARTV, tune in Wednesday nights to Outdoor Channel 8:30 p.m. and 11:30 p.m. EST.
Article by AMERICAN RIFLEMAN STAFF
Don't forget to like us on Facebook and follow us on Twitter.