12 Great New Products From SHOT Show 2023
With so many manufacturers bringing so many new products to SHOT Show every year, choosing a "Best Of" can only be a strictly subjective endeavor, especially as every competitive shooter has his or her own interests and biases. With that disclaimer, and acknowledging that it is impossible to see everything at SHOT, here are some top picks of SHOT Show 2023 from Shooting Sports USA Editor In Chief John Parker, Field Editor Art Merrill and Frank Melloni.
RIFLES
CZ 600 RANGE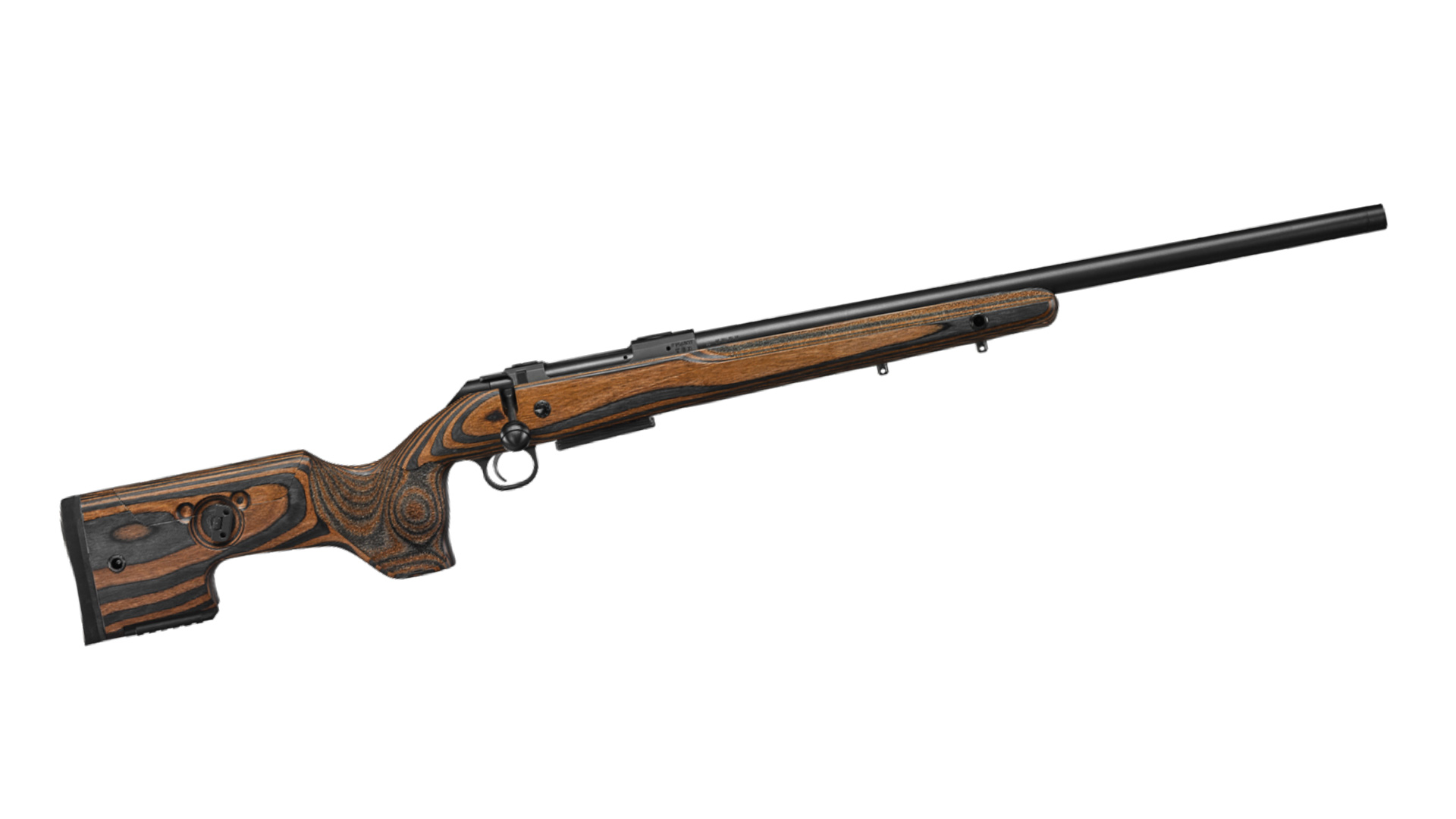 Many manufacturers today boast out-of-the-box MOA accuracy in their rifle lineups. Fewer can achieve sub-MOA accuracy, even fewer at extended ranges, and fewer still can do so as non-custom production rifles at production rifle prices. CZ-USA is one of the latter, boasting 0.7 MOA with its 600 Range rifle firing factory loaded match-grade ammunition. The beefy, brown-and-black laminate stock is configured for prone shooting and there is a thick, vertical pistol grip stippled for a positive grip, hooked butt for support with the off hand and Picatinny rail for a monopod, and an adjustable cheek piece and two studs for mounting bipod and sling on a two-inch wide, flat fore-end. Other competition features include a 60-degree bolt throw, a heavy barrel with a lapped bore and four-way adjustable trigger. Available in .308 Win. and 6 mm Creedmoor calibers. $1,199, cz-usa.com
---
COLT CBX PRECISION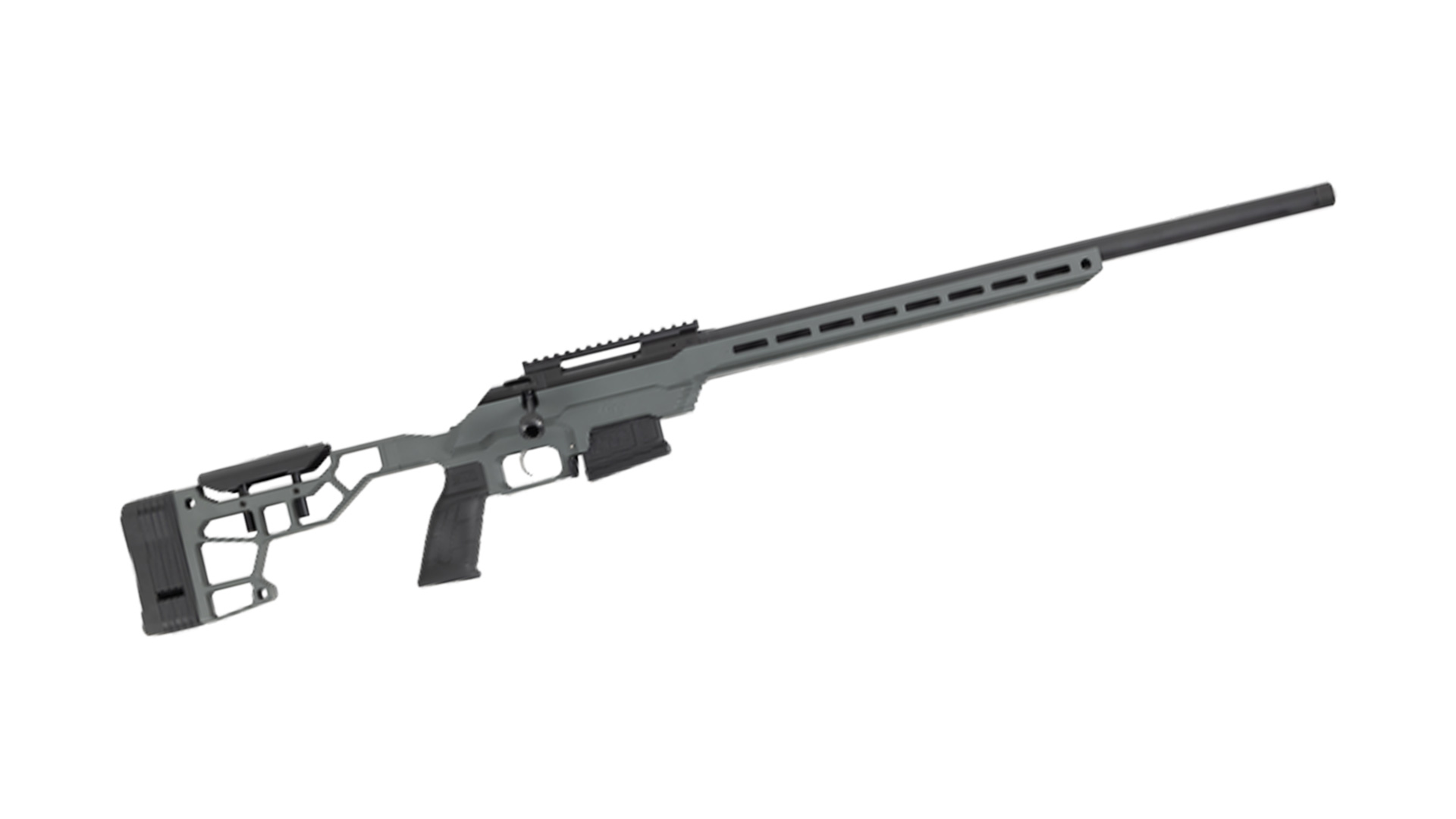 Precision Rifle Series fans should take note—for the first time in more than a decade, Colt has a bolt-action rifle in its lineup. Offered in 6.5 mm Creedmoor or .308 Win., every CBX Precision Rifle is built with an optimized barrel length to pull as much velocity as possible out of the cartridge without sacrificing balance. The CBX Precision Rifle's action features a 60-degree bolt throw for a shortened stroke that is faster and easier to manipulate, along with a detachable, box-style five-round magazine from Magpul. The receiver is drilled and tapped to accept standard short-action Remington 700 hardware, with a one-piece Picatinny rail included, making this rifle an optics-ready one straight out of the box. In addition, the aluminum chassis system features both M-Lok and ARCA connectivity for mounting your bipod or tripod of choice. $1,899, colt.com
---
HANDGUNS
SAVAGE ARMS 1911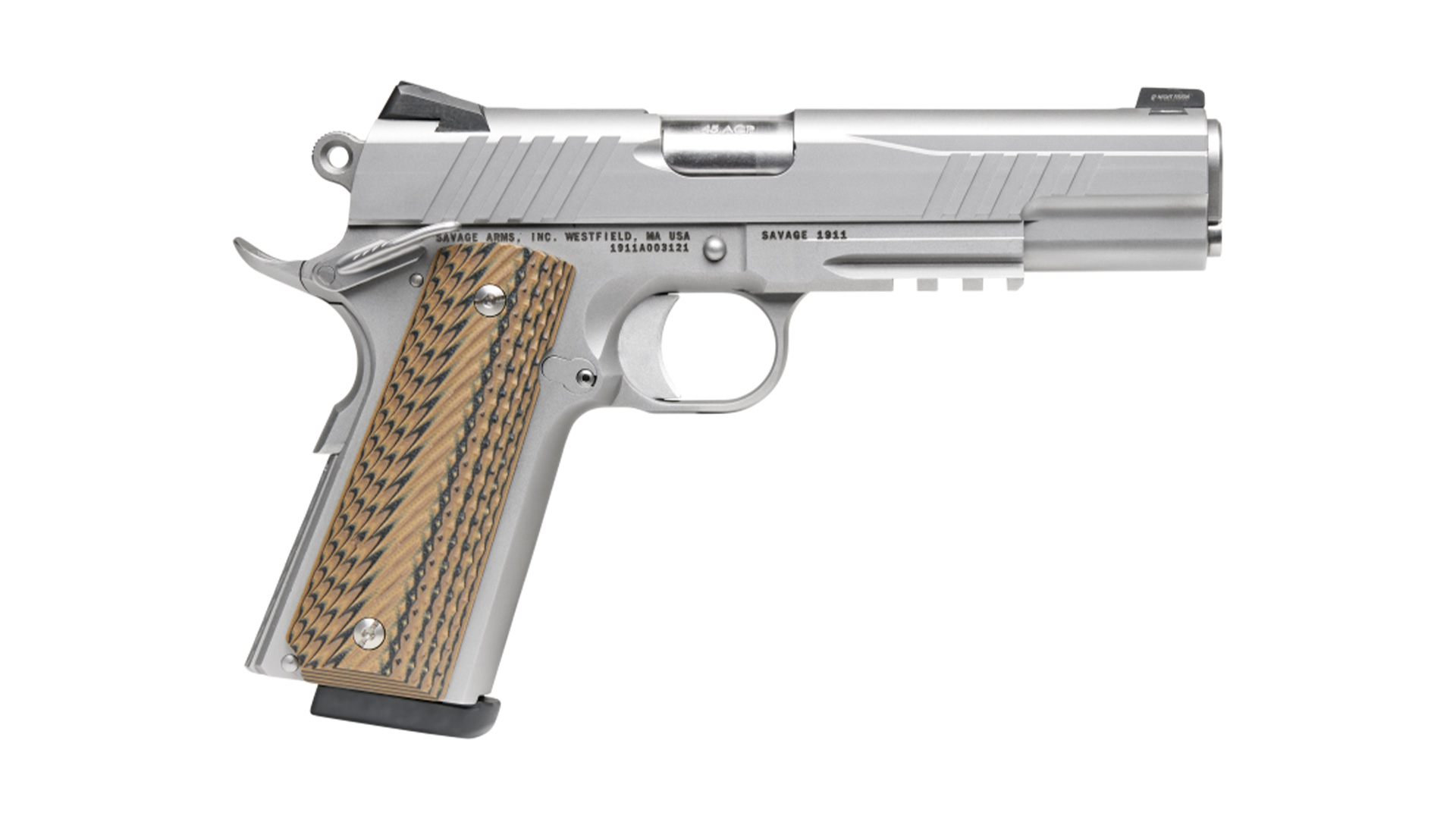 After 112 years, the Model 1911 pistol remains highly popular among those demanding the strength, durability and reassurance of a steel pistol firing a proven caliber like .45 ACP. Now, Savage is manufacturing its own improved version of John Browning's ultimate pistol, the Model 1911. Visible improvements from the top down on the Savage 1911 include Novak-style rear sight and a replaceable, dovetailed front sight, front slide serrations, lowered and flared ejection port, dust cover rails (on some models), beavertail grip safety with palm pad, ambidextrous thumb safety, and super-gripping VZ G10 grips, the left one relieved so the thumb can easily reach the magazine release without shifting one's grip on the pistol. Interior improvements include dual recoil springs, machined sear and disconnector and nitride coated titanium firing pin. Savage Arms offers its Model 1911 in several configurations. $1,349 to $1,499, savagearms.com
---
SMITH & WESSON PERFORMANCE CENTER M&P9 M2.0 COMPETITOR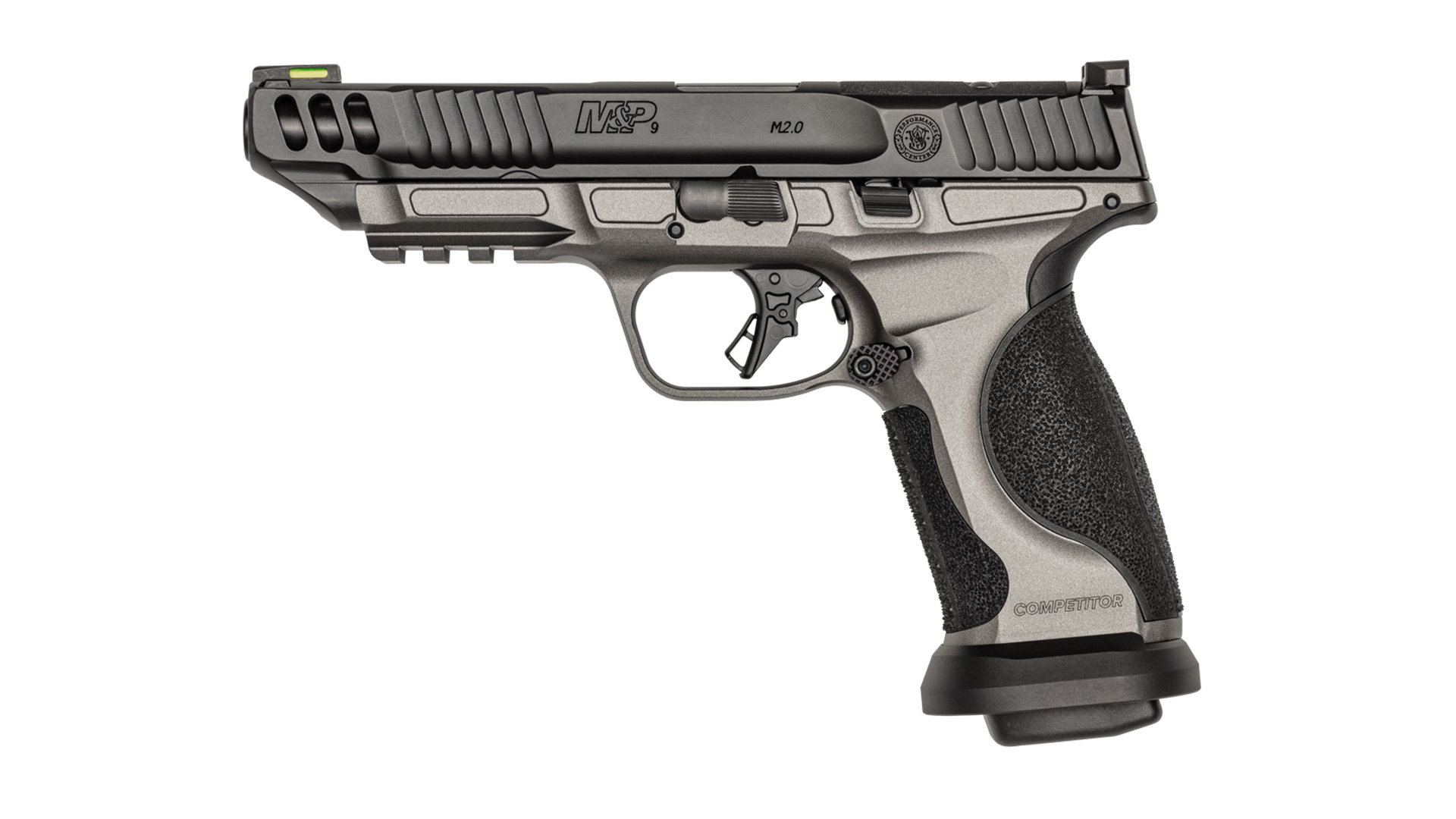 Built for competition right out of the box, Smith & Wesson's new optics-ready Performance Center M&P9 M2.0 Competitor is designed to give competitive shooters the edge. Most of the additions from the Performance Center are sport-centric, including a five-inch barrel, flared magazine well, oversized mag release and similar upgrades. As for the frame, it is made of lightweight aluminum. The slide is cut for optics and includes a fiber-optic front sight, along with a blacked-out and serrated rear sight. Also sporting lightening cuts on its top and sides, the slide's reduced weight will help improve the recoil balance point. Four models of the Competitor are available, including 17- and 10-round versions and two color options. In addition, four magazines are included with purchase. $999, smith-wesson.com
---
CZ CUSTOM A01-SD OR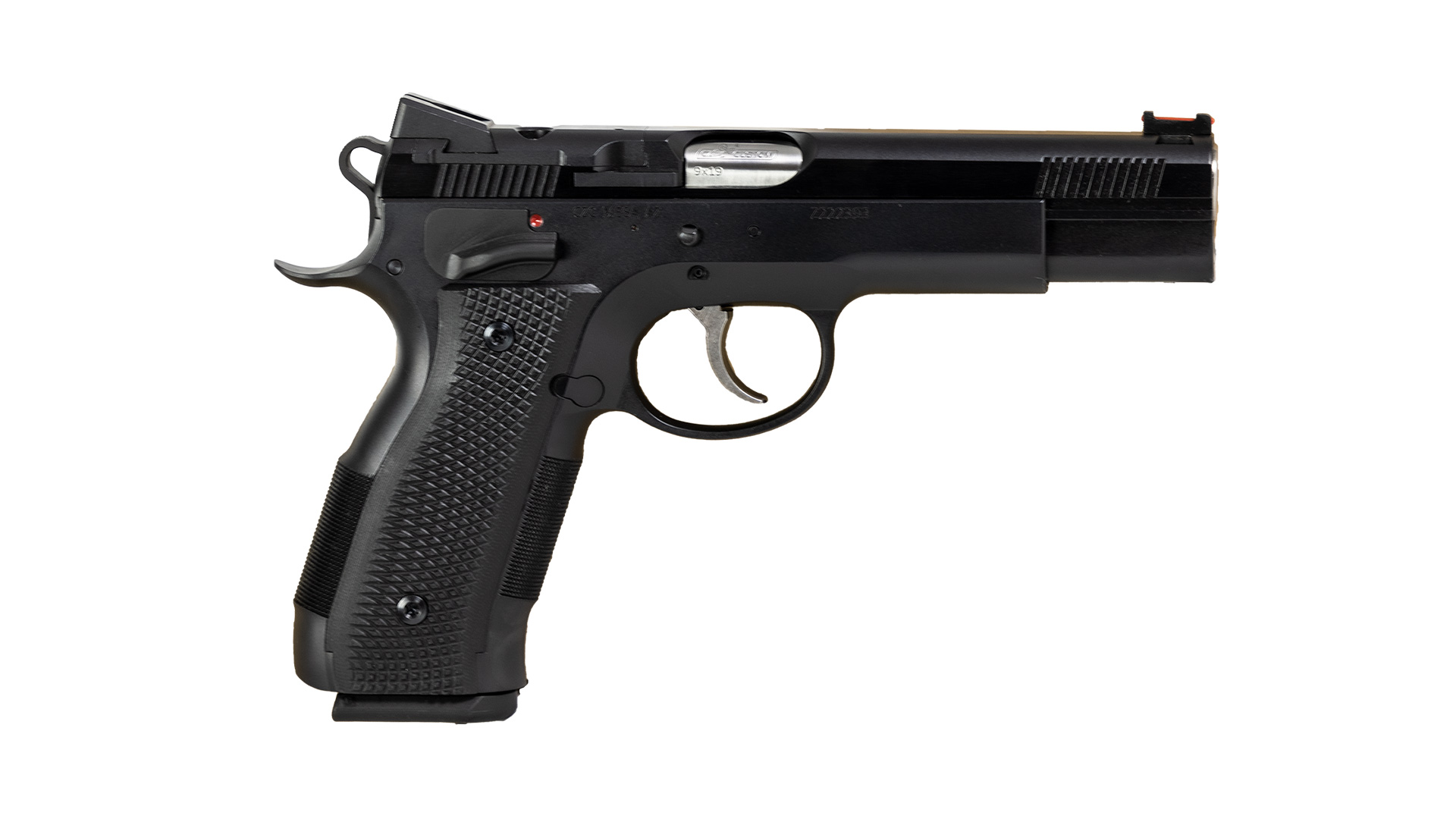 If you're thinking about switching pistols, give the CZ Custom A01-SD OR 9 mm a look, as you'll have plenty of time to perfect your draw and handling before next season. This double-action/single-action masterpiece comes equipped with a fiber-optic front sight for those seeking to stay in Production division. You can also mount nearly any red dot that is built with a DPP or RMR footprint with the included adapter plates to try your hand at Carry Optics division. CZ built the A01 in a manner that brings the balance point closer to the shooter's hand without losing valuable barrel length. This aids controllability and hastens follow-up shots for faster split times and target transitions. Solid steel construction, undercut trigger guard and 25 line-per-inch texturing seal the deal, making the CZ Custom A01-SD OR one of the best 9 mm pistols to hang on to on the market. $2,699, cz-usa.com
---
OPTICS
LEUPOLD MARK 5HD 2-10X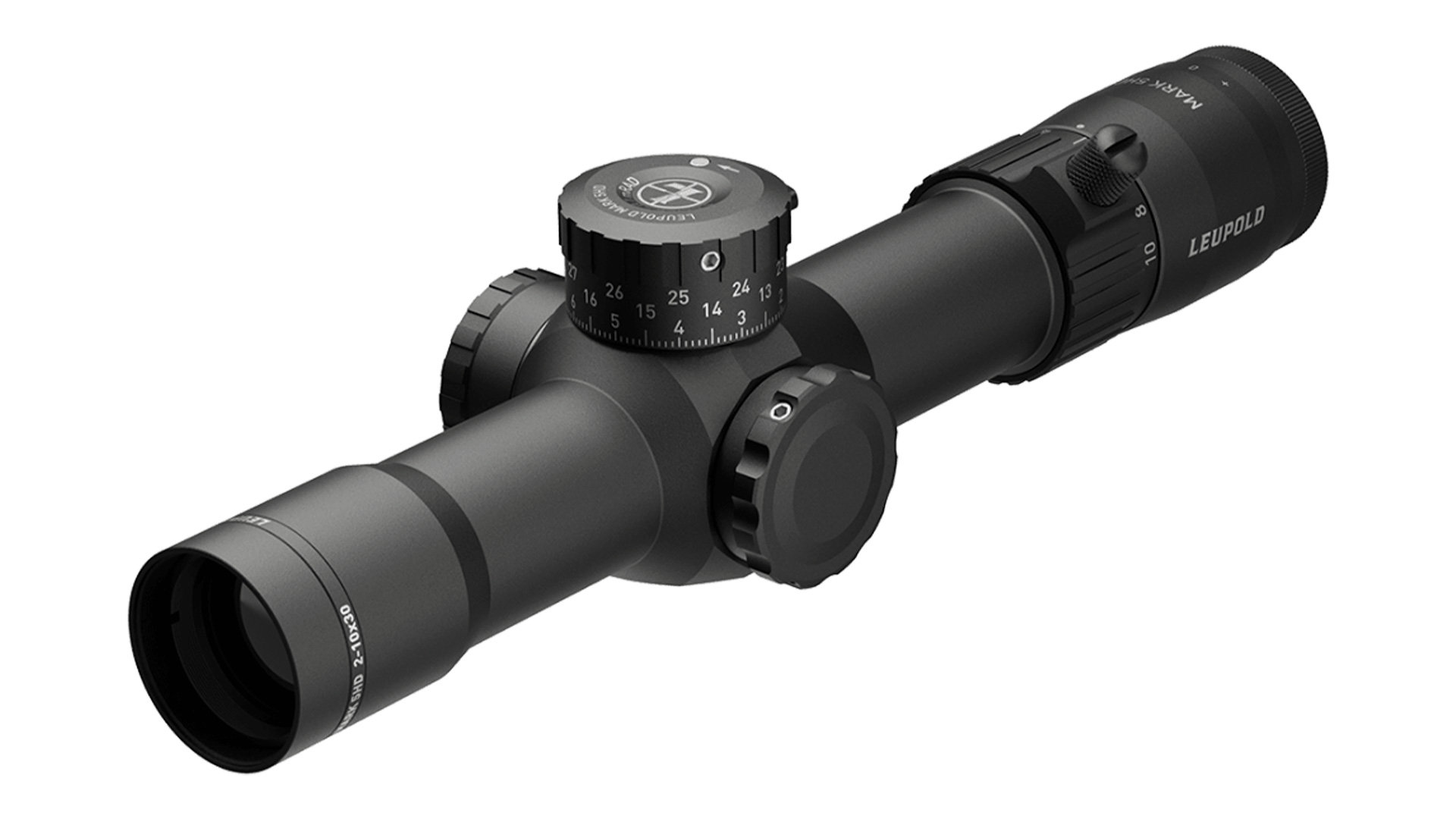 Leupold expanded its Mark 5HD riflescope lineup this year with this new 2-10X 30 mm model as a lightweight option (11 inches long and 24-ounce weight). Currently, three models are available, all with first focal plane reticles. Two models offer either a TMR reticle or illuminated TMR reticle with milliradian adjustments, while the third has a PR1-MOA reticle with MOA adjustments. Plus, each 2-10X 30 mm Mark 5HD riflescope is built with Leupold's Professional-Grade Optical System, which provides optimum light transmission, glare-reduction, resolution and clarity. In addition to the premium glass, the 2-10X has three-turn ZeroLock adjustments and sidefocus adjustment, the latter of which is a rarity at this magnification. This made-in-the-USA optic is a solid option for competitive shooters seeking a lighter scope for carbines and other rifles where size and weight are a factor. Starts at $1,900, leupold.com
---
HOLOSUN 507 COMP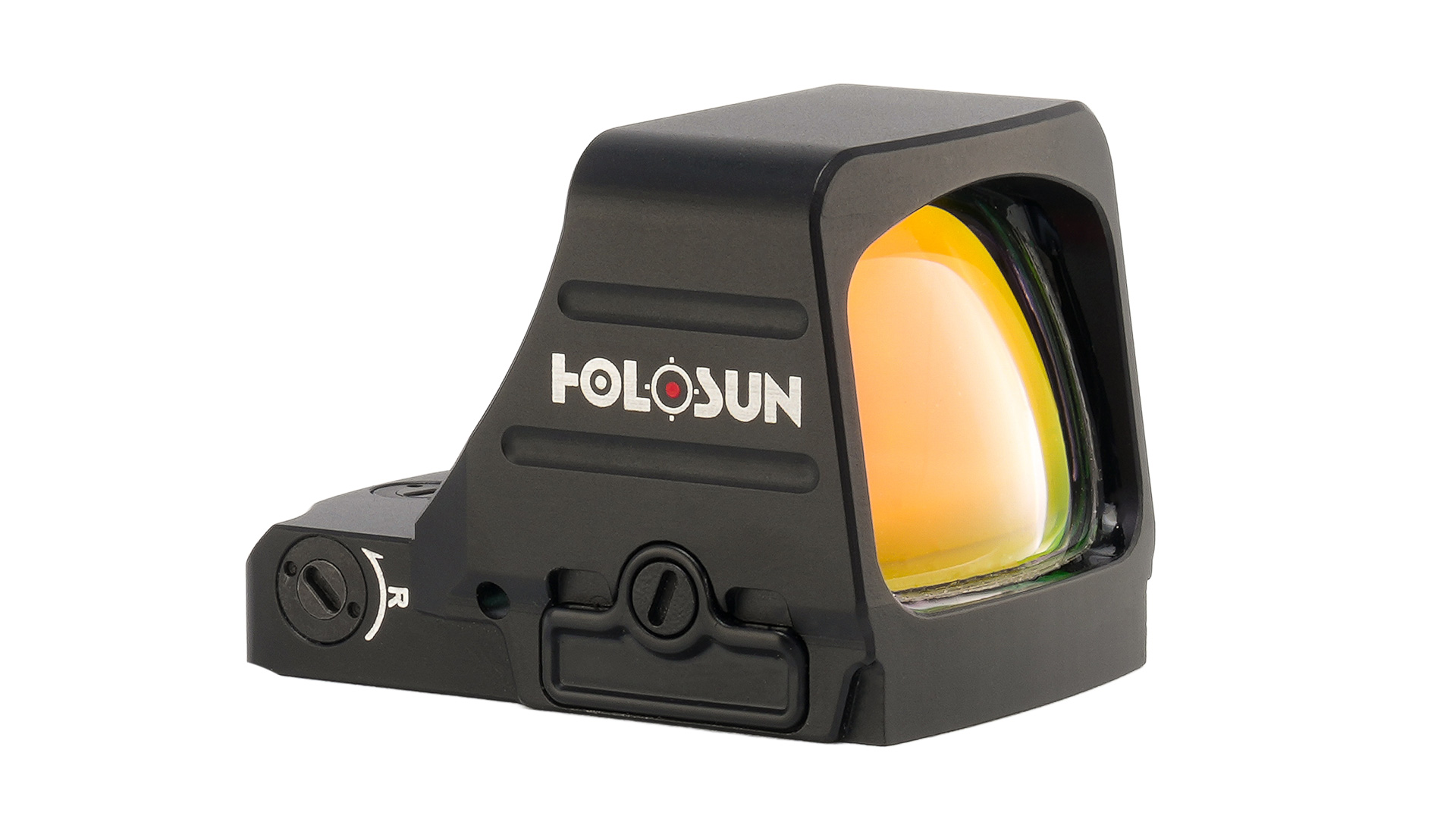 Running a red dot only makes you faster when you can pick up the reticle without any trouble. Holosun's new 507 Comp (not to be confused with the venerable 507C) offers shooters fast sight and target acquisition. Sporting a 1.1 x 0.87-inch window, the 507 Comp aligns with your eye—regardless of how imperfect your presentation is—and the optional 32-MOA circle fills the field of view to compensate for any wrist break that might cause you to lose the reticle. Those looking for a finer aiming point have the option of running the two-MOA dot by itself, in conjunction with the 30-MOA ring, or with one of the smaller eight- or 20-MOA halos. Shake-awake technology ensures the optic is on whenever you move the gun, and a 50,000-hour battery life means that you shouldn't have to change it even once during the season. $400, holosun.com
---
AMMUNITION
WINCHESTER M1 GARAND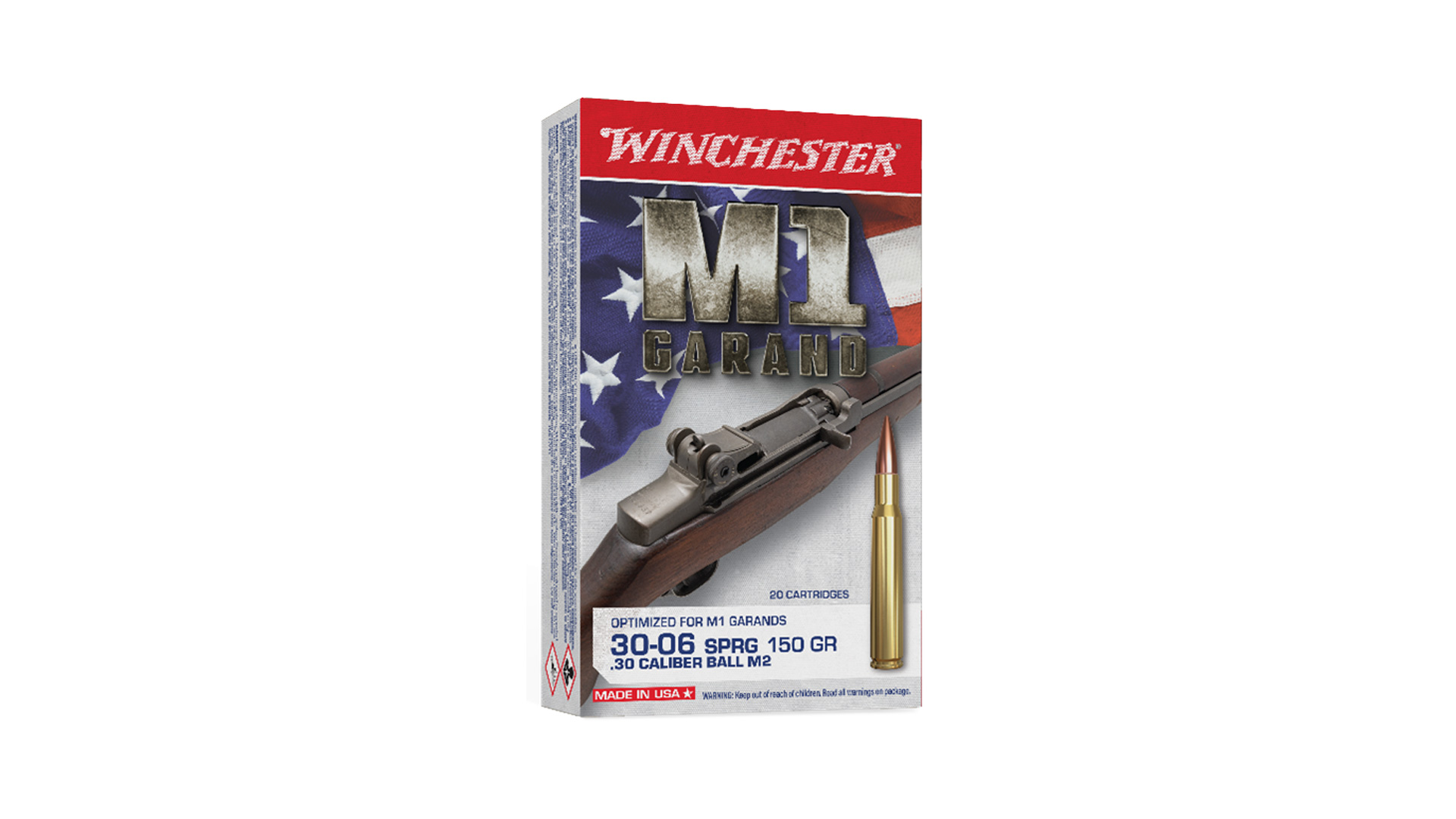 The M1 Garand rifle—a symbol of the fight for freedom during World War II—is one of the most collectable firearms around. Since the M1 Garand is much beloved by rifle shooters, it's newsworthy to report that Winchester has built upon its 2018 run of collectible, limitededition .30-'06 Sprg. M2 Ball ammo to introduce it this year as a regular offering. Winchester's "M1 Garand" ammunition replicates World War II-era United States Government M2 Ball, launching a 150-grain, full-metal jacket bullet at a lower-than-SAAMI pressure with slower burning powder suitable for the M1 Garand rifle's semi-automatic system. Shooters who compete in John C. Garand vintage rifle matches now have another resource for factory ammunition guaranteed to not damage the rifle's op rod with excessive chamber pressure. Pick up a box of Winchester's new M1 Garand reduced pressure .30-'06 Sprg. ammo today and experience some history for yourself. Price varies, winchester.com
---
FEDERAL GOLD MEDAL MATCH ACTION PISTOL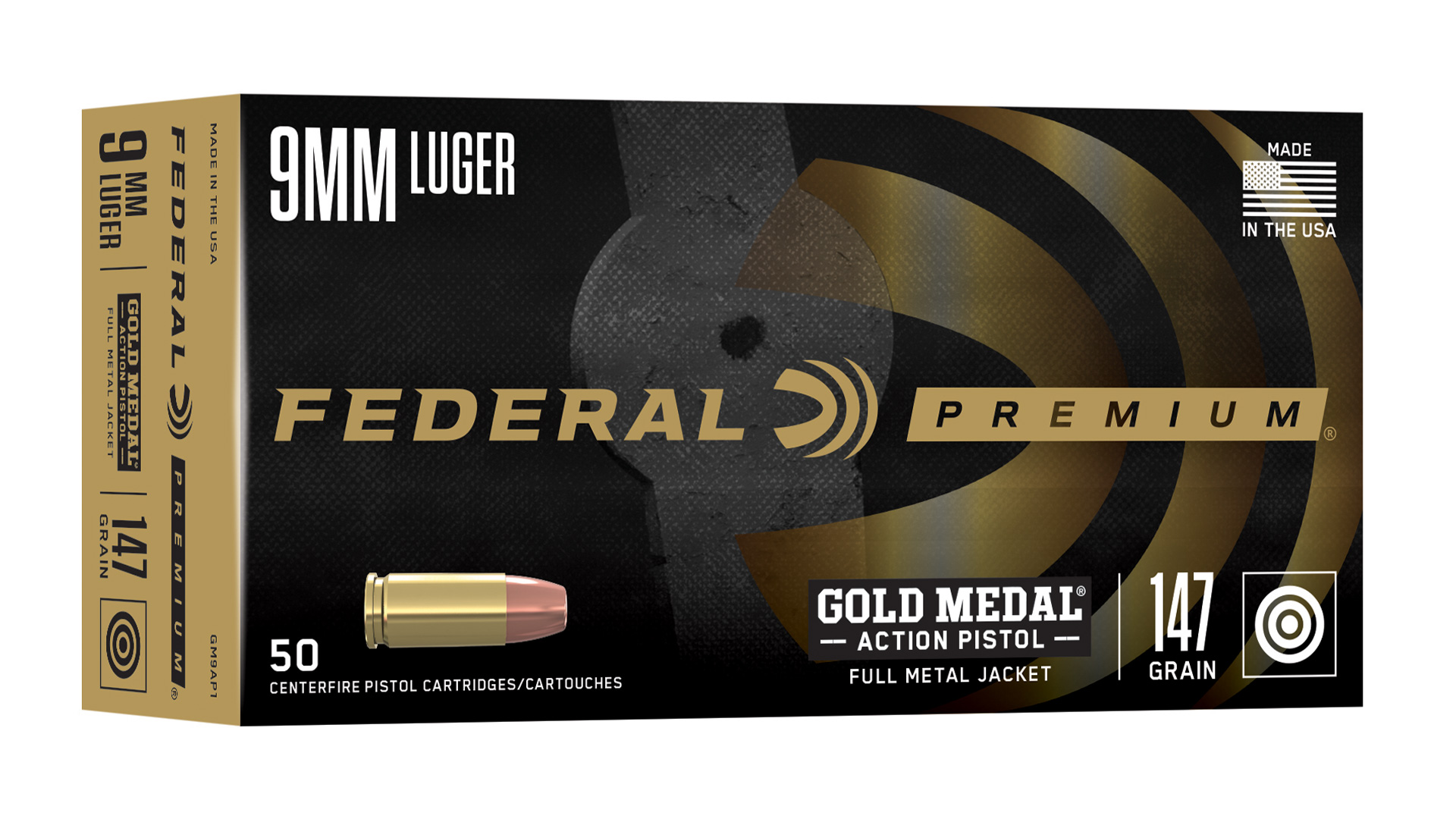 To this day, most match-grade ammunition has been built for slow-fire sports, banishing those who like to run and gun to their respective reloading benches to make what they need for their shooting style. However, if you want to give your elbow a break, check out Federal's new line of match-grade ammo built specifically for practical shooting. These rounds are built with heavy-for-caliber bullets loaded to meet the minor power-factor requirement without blowing past it, and generating excessive recoil. The bullets have a flat-nose profile that transfers energy across a wider surface for better knock-down on steel targets, particularly with edge strikes. Similar to other Gold Medal offerings, these offshoots are also built with reliable match-grade primers, premium brass and a purpose-built propellant charge. Current offerings are 147-grain 9 mm load and a 180-grain .40 S&W load. $30.99, federalpremium.com
---
NORMA PRECISION MATCH-22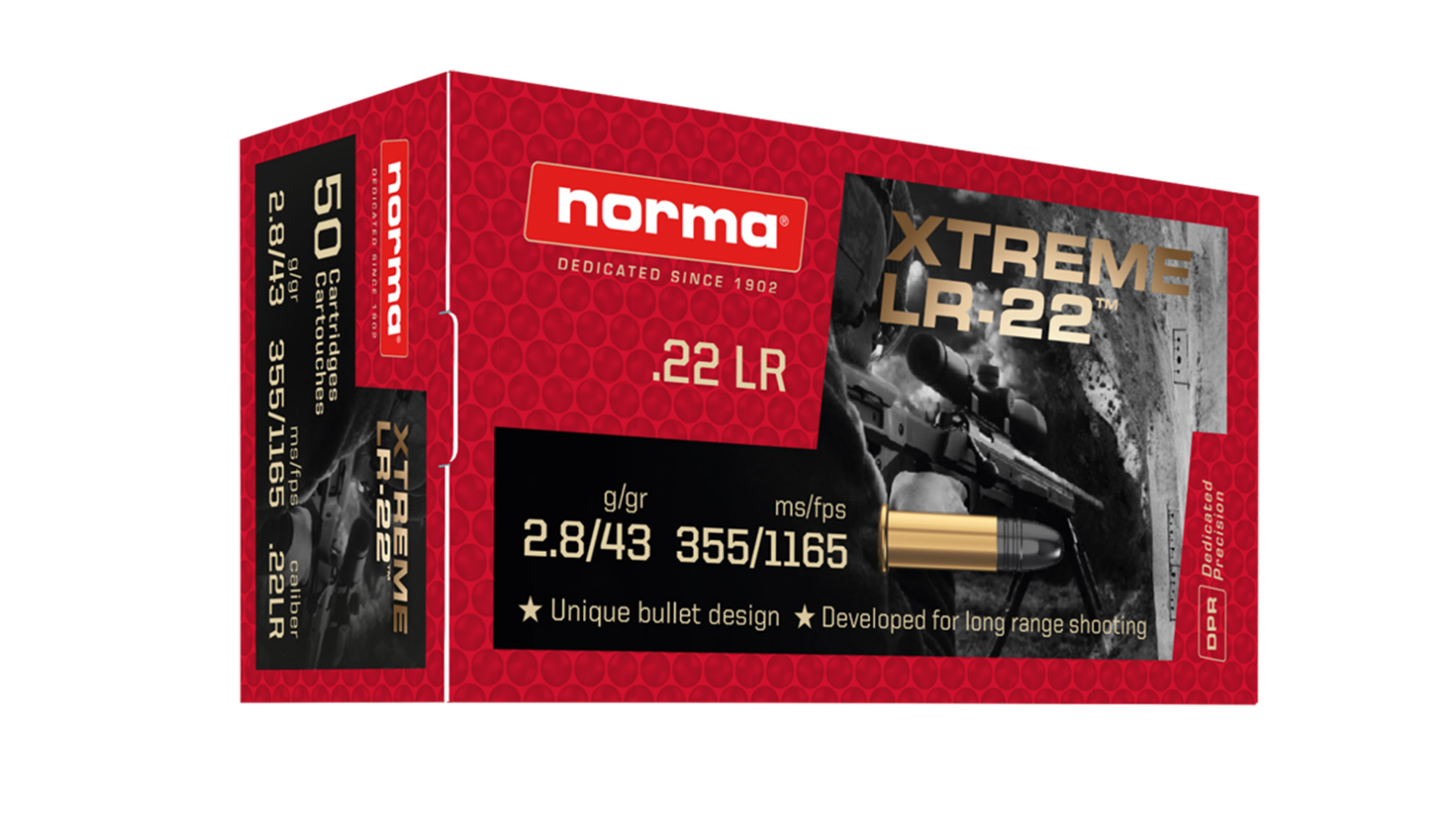 Norma introduced at SHOT Show 2023 what is perhaps the first truly new development in match-grade .22 Long Rifle ammo, a patented 43-grain boattail bullet intended for really extended ranges exceeding 300 yards. Norma calls the unique boat tail on a heelbase bullet configuration a "rocket tail." Picture hollowing out the base of the bullet's heel and raising the center of the hollow into a cone that reaches to the base of the bullet. The configuration results in a flatter, more stable bullet trajectory, even though its starting velocity is supersonic at about 1,165 f.p.s. While hollowing the base would lighten a bullet's weight, Norma extended the nose of the bullet to bring weight up to 43 grains, compared to a typical and traditional match bullet with a weight of 40 grains. The increase in weight results in reduced sensitivity to crosswind. $9.69 per 50-round box, normashooting.com
---
CUTTING EDGE LOADED AMMO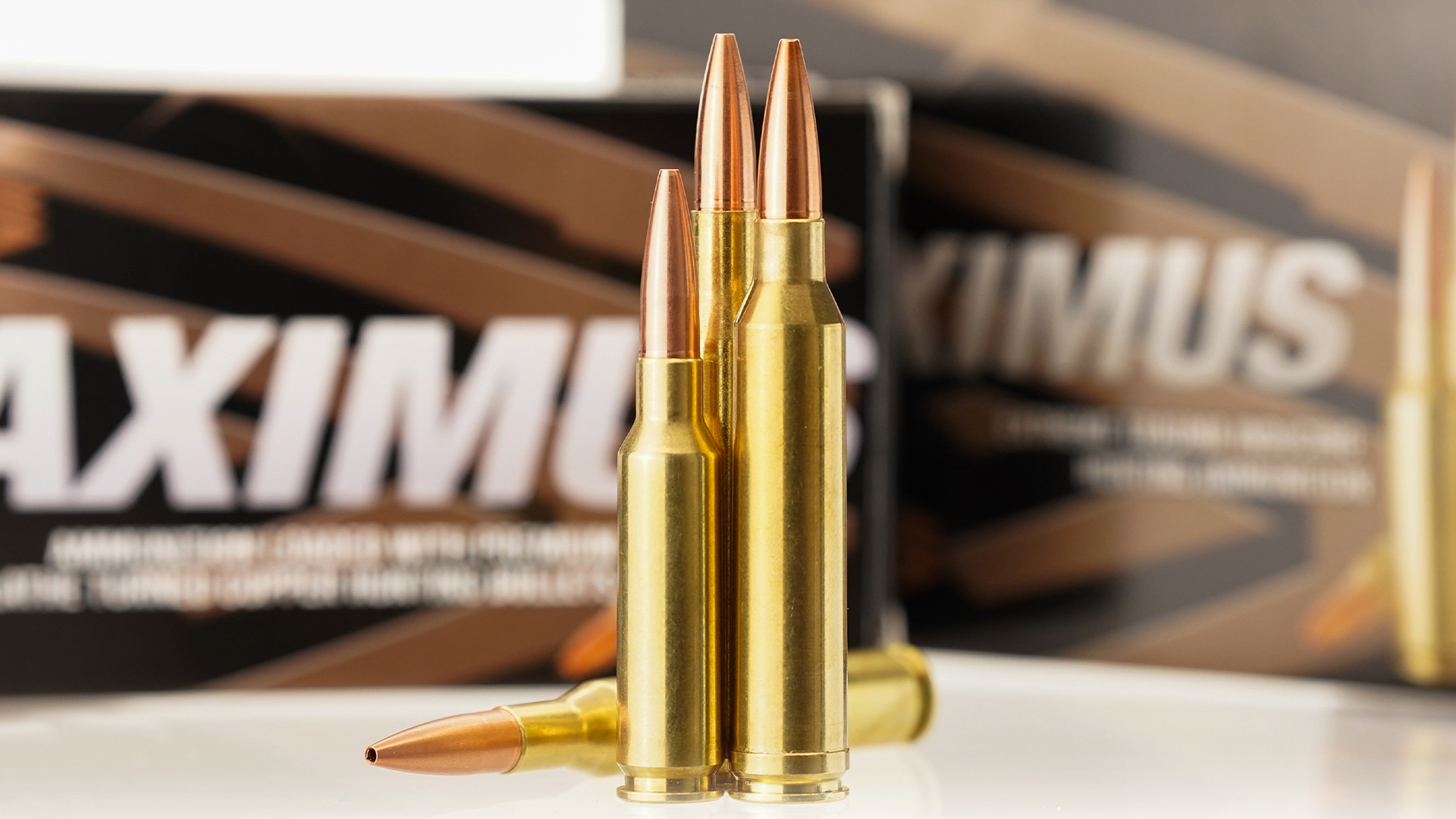 If you don't roll your own rifle rounds, it's likely you've never heard of Cutting Edge bullets. After hitting the scene, Cutting Edge took the reloading world by storm as its products were amazingly accurate and devastating on game. The bullets are that good. And, if you practice and compete with the same ammunition you hunt with, you don't have to memorize two sets of DOPE. This year, National Rifle League hunter competitors get to take a break, as Cutting Edge has released its own line of ammunition loaded with its Maximus bullets. Offerings include 6.5 mm Creedmoor, .308 Win., .223 Rem., 7 mm Mag., .30-'06 Sprg. and more. Don't confuse this for practice fodder either—they are the same Maximus bullets known for their fracturing technology and superb flight characteristics. $50 and up, cuttingedgebullets.com
---
POWDER
STABALL MATCH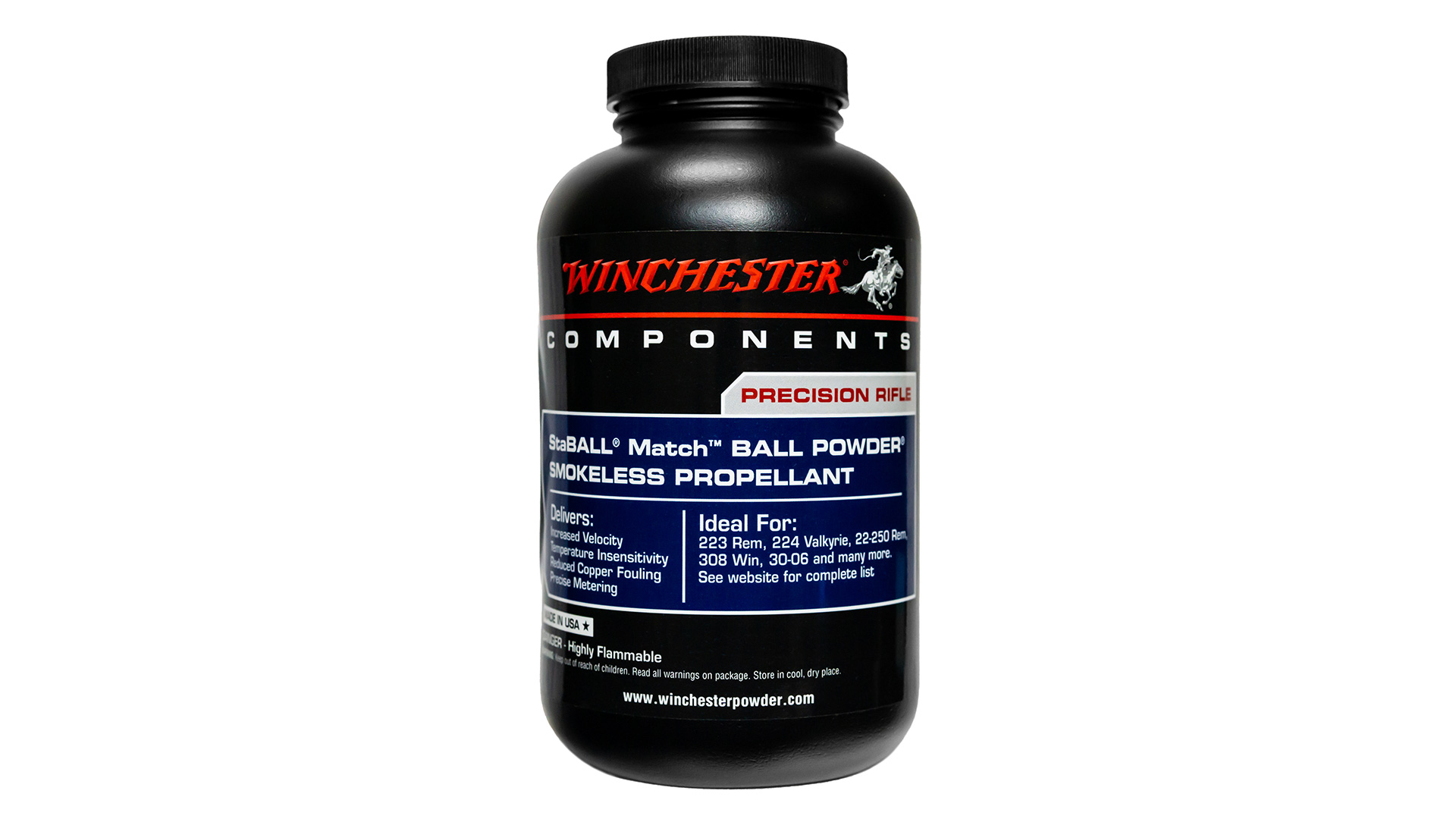 Handloaders have probably noticed that the Enduron line of powders has been discontinued. "It's because the manufacturer, General Dynamics, is focused on keeping up with the needs of the Department of Defense," Hodgdon representative Aaron Oelger said at SHOT Show 2023. To fill that niche of temperatureinsensitive powders, Hodgdon announced release of another in the StaBALL line of Winchester Smokeless Propellants, StaBALL Match, intended for heavy-forcaliber, high-BC bullets in the .223 Rem., .224 Valkyrie, .22-250 Rem., .308 Win. and .30-'06 Sprg. cartridge class. In addition to being insensitive to extreme hot or cold temperatures, Aaron said StaBALL Match includes a copper fouling eliminator, an advantage when shooting 60- and 80-round matches. A ball-type powder, StaBALL Match flows well through metering devices and provides optimal loading density in cartridges appropriate for its burn speed. Regarding the latter, Aaron said StaBALL Match is pretty much identical to Varget. StaBALL Match is available in one- and eight-pound containers. Learn more at the Winchester website, and find Winchester StaBALL Match load data at Hodgdon's Reloading Data Center.
Article by SSUSA STAFF
Don't forget to like us on Facebook and follow us on Twitter.