Browning X-Bolt Hell's Canyon Max LR
Browning's X-Bolt centerfire rifle line is updated regularly to provide cutting-edge models for hunters and enthusiasts, and its Hell's Canyon Max LR, featuring OVIX camouflage, came in 2022 and fills the need for a target or hunting rifle with long-range capabilities. Named after an area within Utah's rugged Wasatch Mountains, the Hell's Canyon Max LR is built for extreme conditions and long-range shooting. Watch the video above to see it in use on the NRA Tech Range.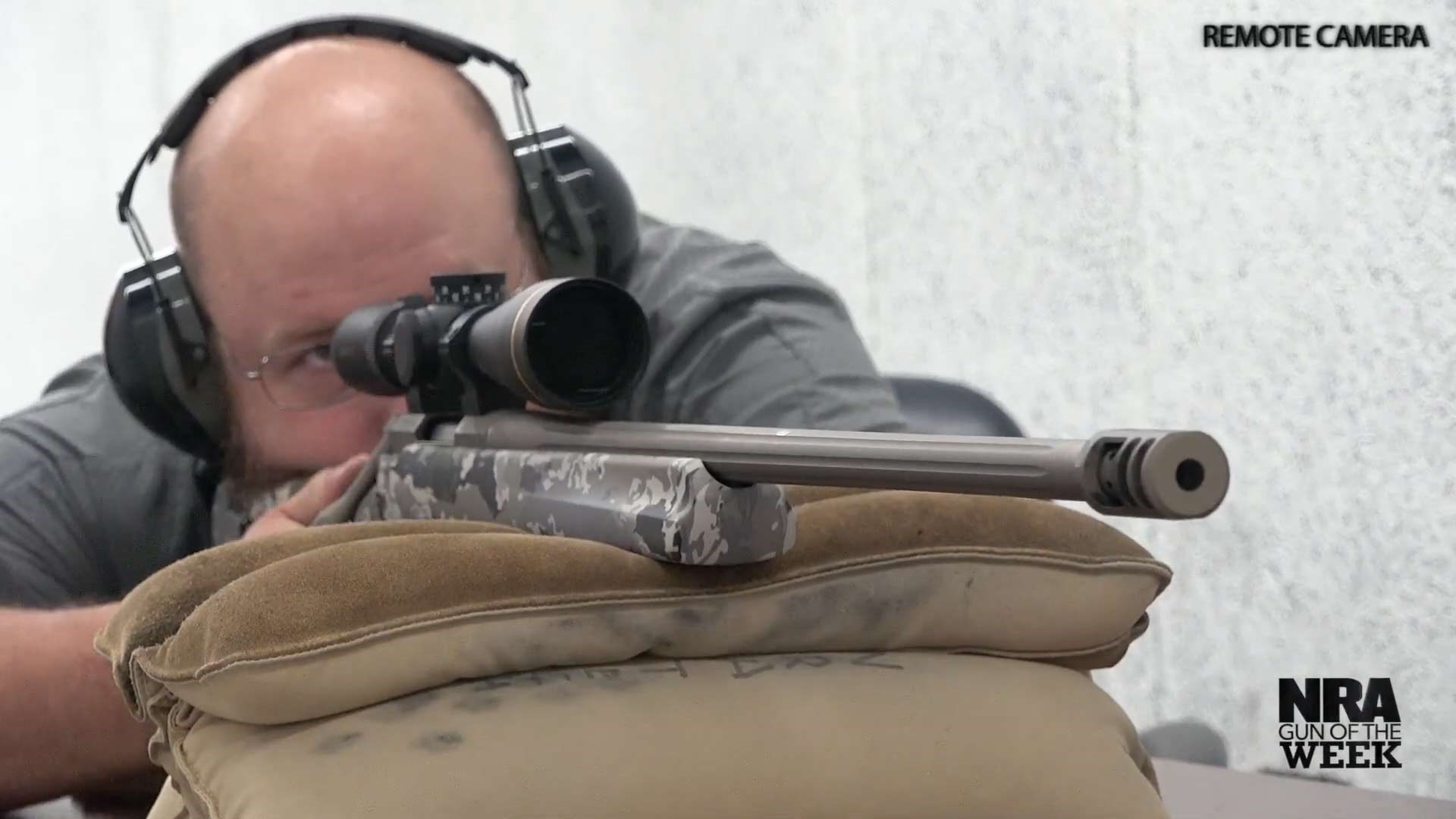 Here's a little history on the Browning X-Bolt: The call for an A-Bolt replacement came around 1997, and after 10 years of engineering work, we witnessed the debut of the X-Bolt in early 2008. It was a completely new, rugged action featuring a three-lug bolt, detachable box magazine, three position safety and more. Browning certainly earned a cult-like following from its A-Bolt blueprint, but it's the X-Bolt action that has outpaced its predecessor.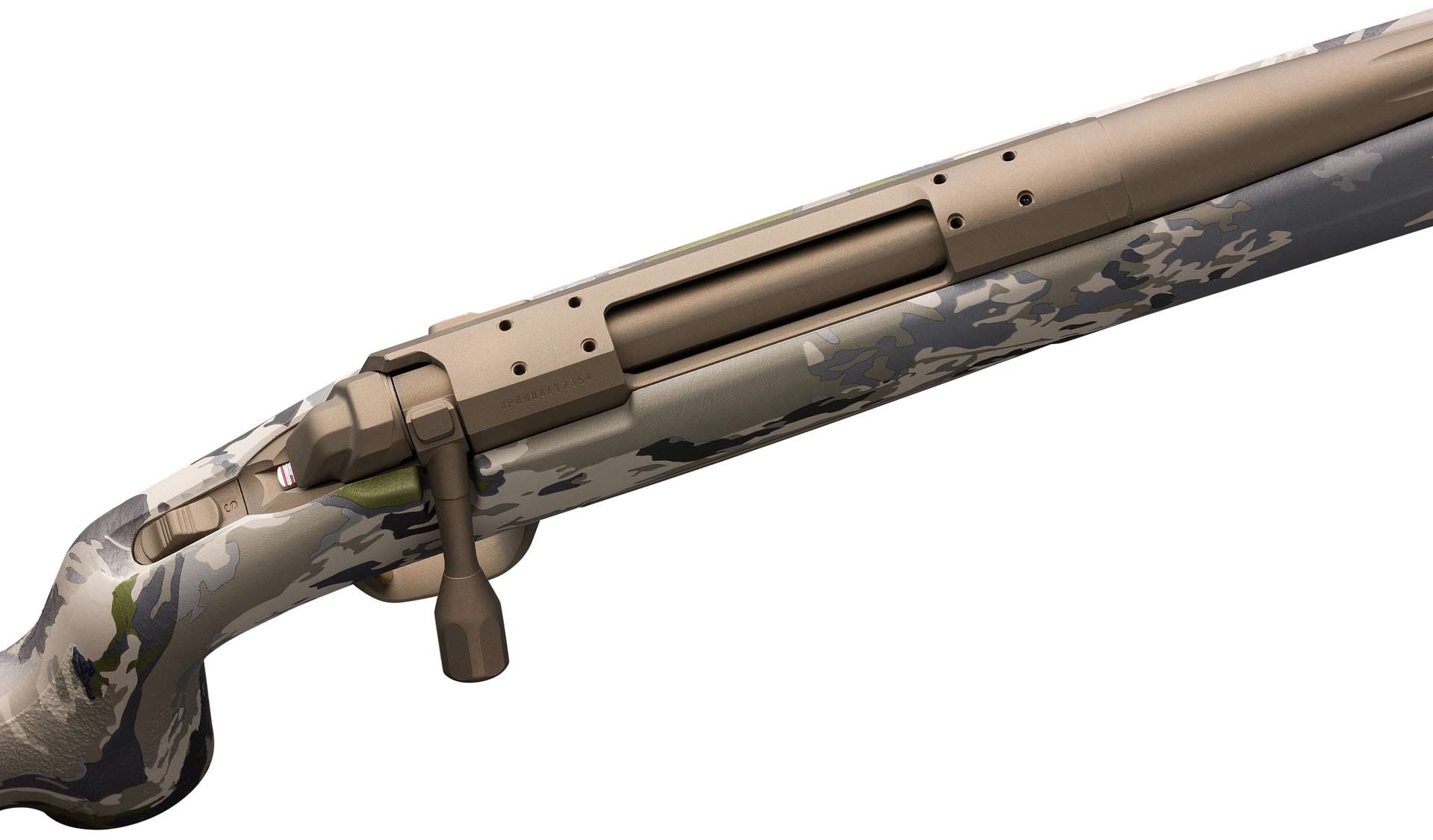 Browning offers this series of X-Bolt rifles in a number of chamberings to maximize performance at distance. Our sample arrived chambered for the hot new 6.8 Western cartridge. With it comes a heavy, sporter-contour barrel measuring 26" for optimized performance, which is threaded at the muzzle for accessories. Browning includes its Recoil Hawg brake system here, too.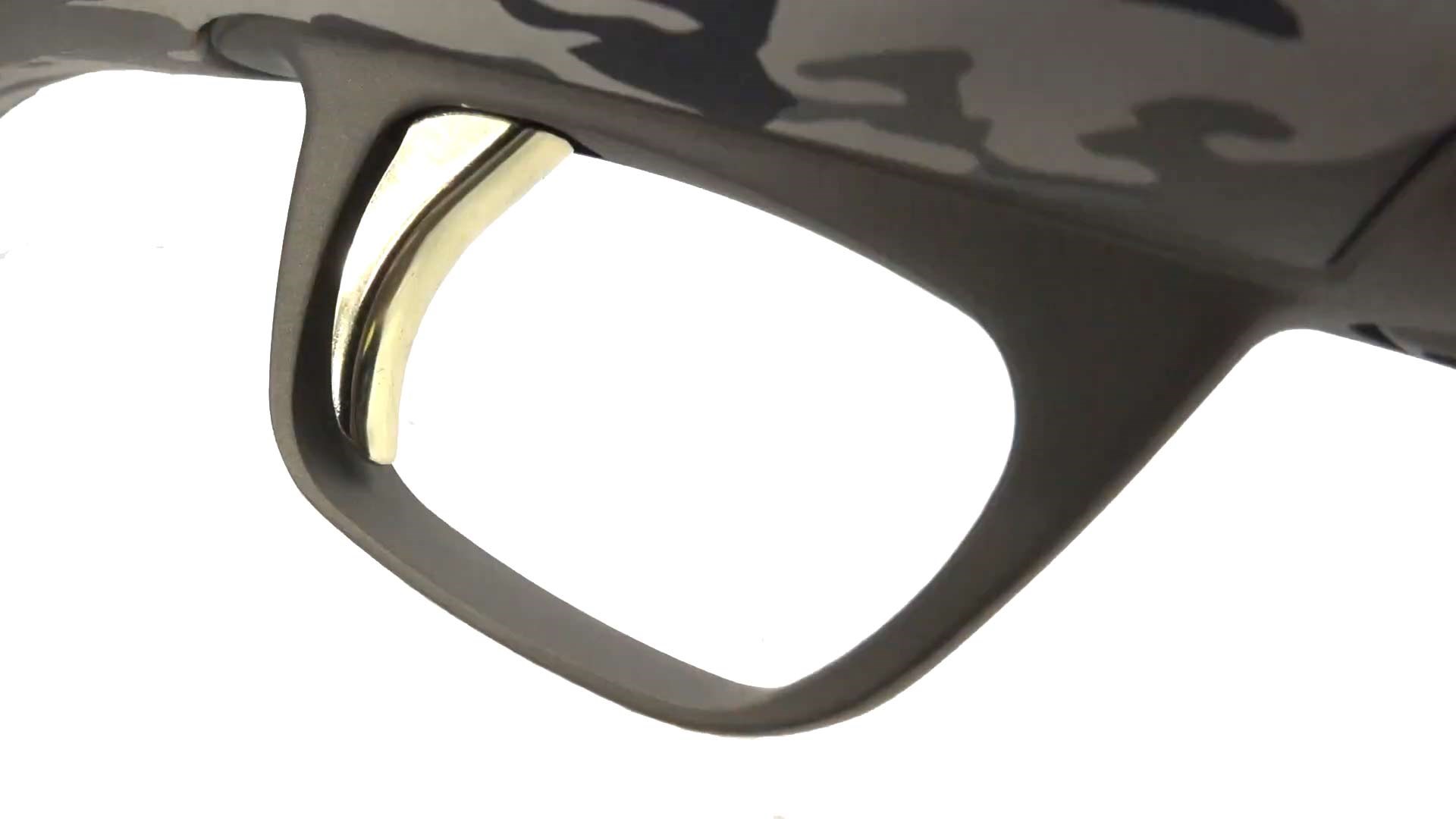 When a rifle is designed for long-range work, there is a subset of features it should have to ensure accuracy and precision. This is where Browning elevates the Hell's Canyon Max LR by including a stock that allows for length-of-pull modifications as well as comb height adjustments. A vertical pistol grip is provided to place your trigger hand in a perfect position to manipulate the rifle's controls. The barreled action is bedded to the stock, and the barrel is free-floating within its fore-end channel. In addition, there is a wide fore-end with a flat bottom for added stability when shooting from a forward-supported position. A pair of swivel studs up front are also provided to allow for both a sling and bipod.

The X-Bolt Hell's Canyon Max LR rifle we have here is an example of Browning's ability to create feature-rich bolt actions with appropriate price tags. Our testers thoroughly enjoyed the manual of arms Browning provided in its X-Bolt action. The two-position safety is a boon to hunters, thanks in part to the added bolt-unlock button found where the bolt handle meets the bolt body. We particularly enjoyed Browning's Feather Trigger that, with adjustments from 3 to 5 lbs., gives user customization and consistency for repeatable accuracy without being too light for field work. The design of the three-lug X-bolt makes it fast. Its 60-degree throw makes room for larger optics, too, which is handy for a model like this one that is destined for long-range work.
Specifications
Importer: Browning Arms
Action Type: bolt-action, repeating centerfire rifle
Chambering: 6.8 Western
Receiver: steel, Smoked Bronze Cerakote finish
Barrel: 26″ steel, Smoked Bronze Cerakote finish
Stock: Composite Max synthetic, Browning Ovix camouflage finish
Sights: none; drilled-and-tapped receiver
Magazine: three-round internal, hinged floorplate
Trigger: adjustable 3- to 5-lb. pull
Overall Length: 46″
Weight: 8 lbs., 3 ozs.
MSRP: $1,629.99
Article by AMERICAN RIFLEMAN STAFF
Don't forget to like us on Facebook and follow us on Twitter.