Field Tested: Leupold BX-5 and SX-4
Picking optics to carry into the backcountry can be a tricky proposition, due in no small part to the many competing considerations. Weight, of course, is always a thought when your kit is strapped to your back, but terrain and quarry also factor into the equation—higher-powered optics tend to be favored when the quarry is small and the terrain dense, though such optics tend to tip the scales a little further, and limit field of view. Wide open expanses, on the other hand, often require a lower magnification with a broader field of view, to really ensure the entire landscape is swept. Then there are those who, desiring the best of all worlds, carry all the worlds with them—toting multiple binoculars in addition to their spotting scope. While I don't exactly think of myself as a gram weenie, I do view that approach as slight overkill. A recent Coues deer hunt in Sonora further reinforced this, as a duo of Leupolds made a good case for themselves as my new go-to for hunting game in rugged terrain.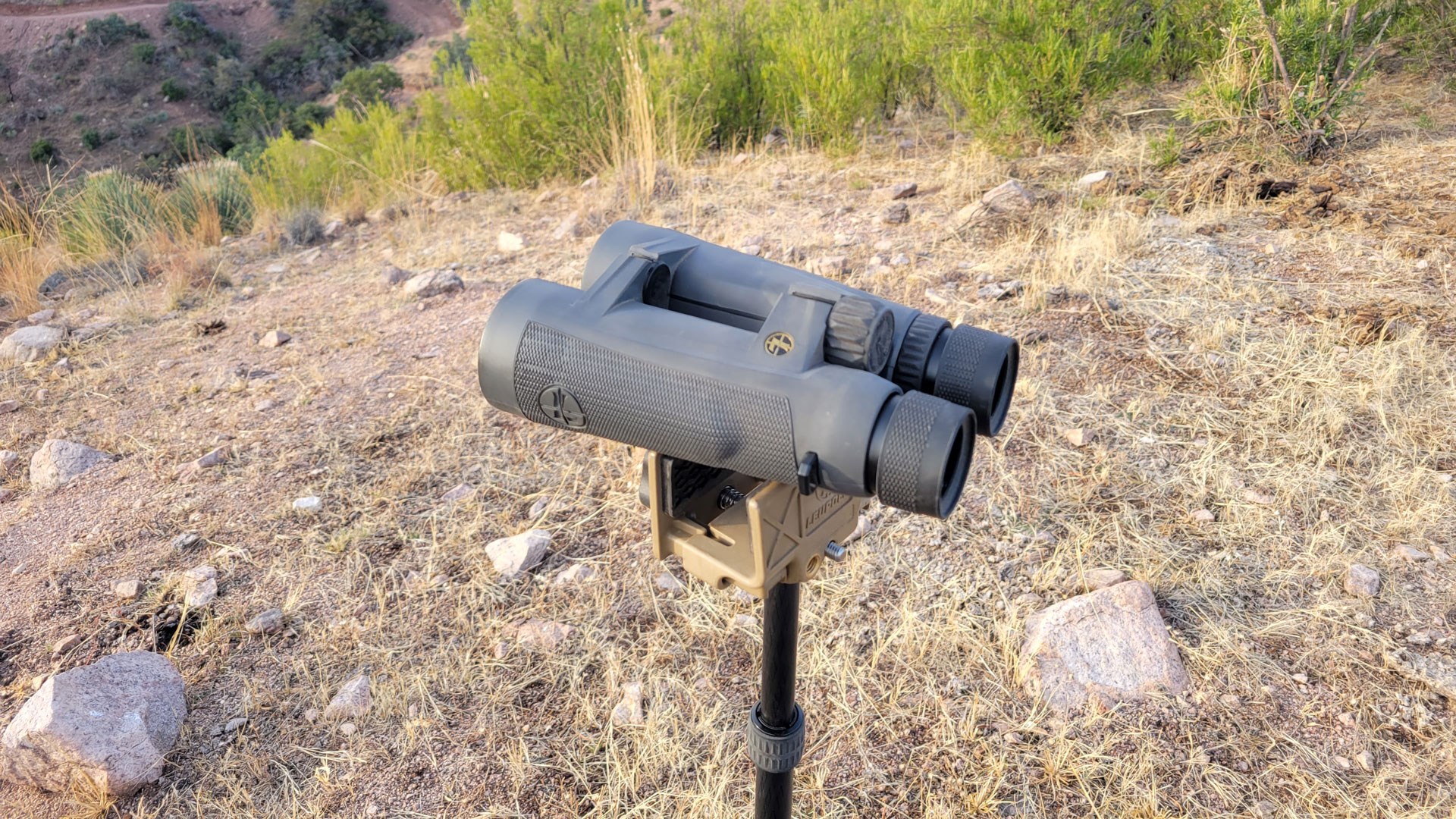 Binoculars
For binos, Leupold's flagship model, the BX-5 Santiam was on deck, in their highest magnification to boot. Having done the majority of my hunting with 10X42mms, with just a little time spent through some big 18X56mms, I was elated to be looking through some glass that would allow me to identify individual game animals with ease, while still maintaining an acceptable field of view. With my usual 10X42mms, I often have difficulty picking out deer in broken terrain from vast distances (though I do have this issue far more often with muleys and their light-colored coats, than with whitetails); with these bad boys, this was not the case.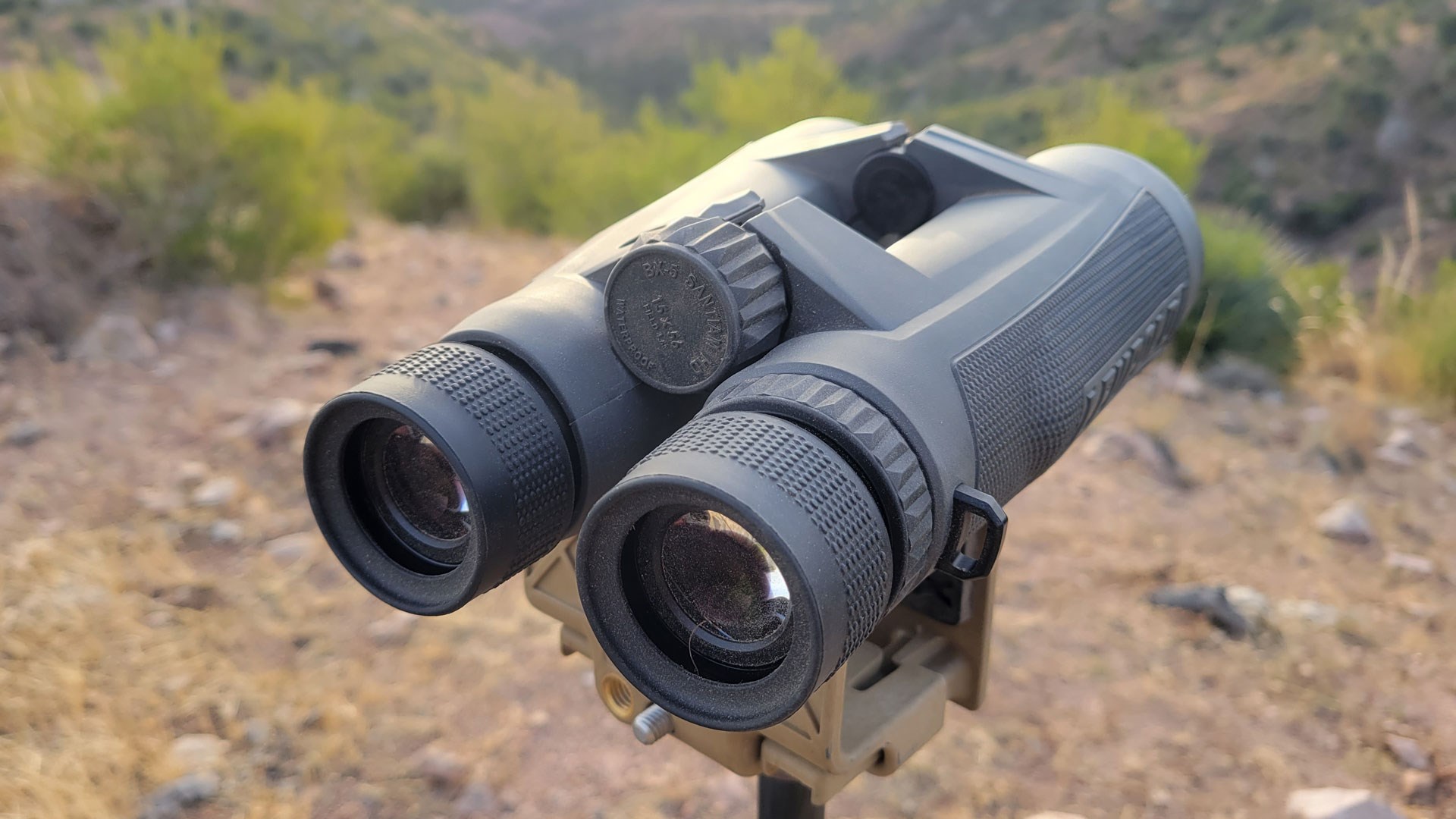 Hunting from dawn to dusk every day, the light-transmission capabilities of the BX-5s got a true workout. From intense glare potential staring directly beneath a rising and setting sun, to low-light environs when the glowing orb dipped below the horizon, the BX-5s put on an impressive performance. While I can't claim they stayed completely clear in the face of serious glare, they maintained enough visibility to pick out deer well outside of shooting range. Low light, however, is where they really shone (pun fully intended). The binoculars stayed illuminated enough to spot deer from first light to last, with very little change in effective range. Particularly in the evenings, I was able to keep an eye on deer we had spotted when the sun was higher, for far longer than those hefting competing brands of glass.
More important on this particular hunt, was how the binoculars performed in standard conditions. With crystal-clear, high-definition lenses, the binoculars allowed me to far outpace my usual spotting abilities, while still maintaining a wide enough field of view to not feel I was missing deer outside my area of vision. Sure, gridding out a hillside required a few more passes than it would have with my usual 10X42mms, but each empty pass left me far more confident I wasn't missing deer, as it was oh-so-easy to tell when one was present, whether standing broadside or lying head on. (For anyone who thinks I am being overly flippant about spotting the famously elusive Coues deer, please understand that when I say "easy," I mean it in relative terms).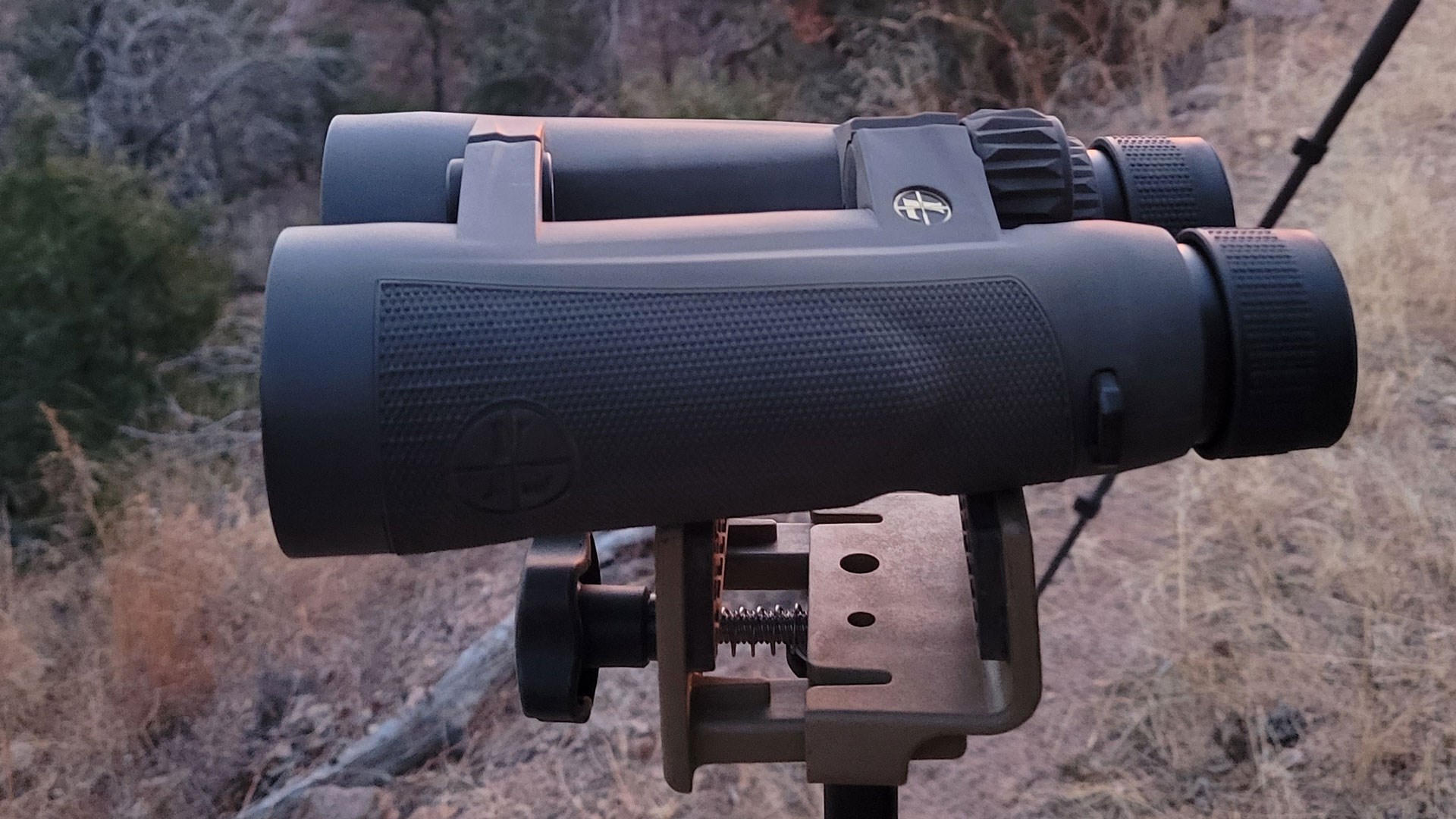 Another pleasant surprise was the lack of eye strain, despite the relatively intense magnification. Whether glassing off a tripod (as is their intended use), off my rifle, off my knees, or even fully unsupported for some short periods, the binoculars were easy on the eyes. The relatively light, 45-ounce weight also played a factor here, particularly when not spotting off a tripod, as it took a while for my forearms to tire to the point of any shuddering.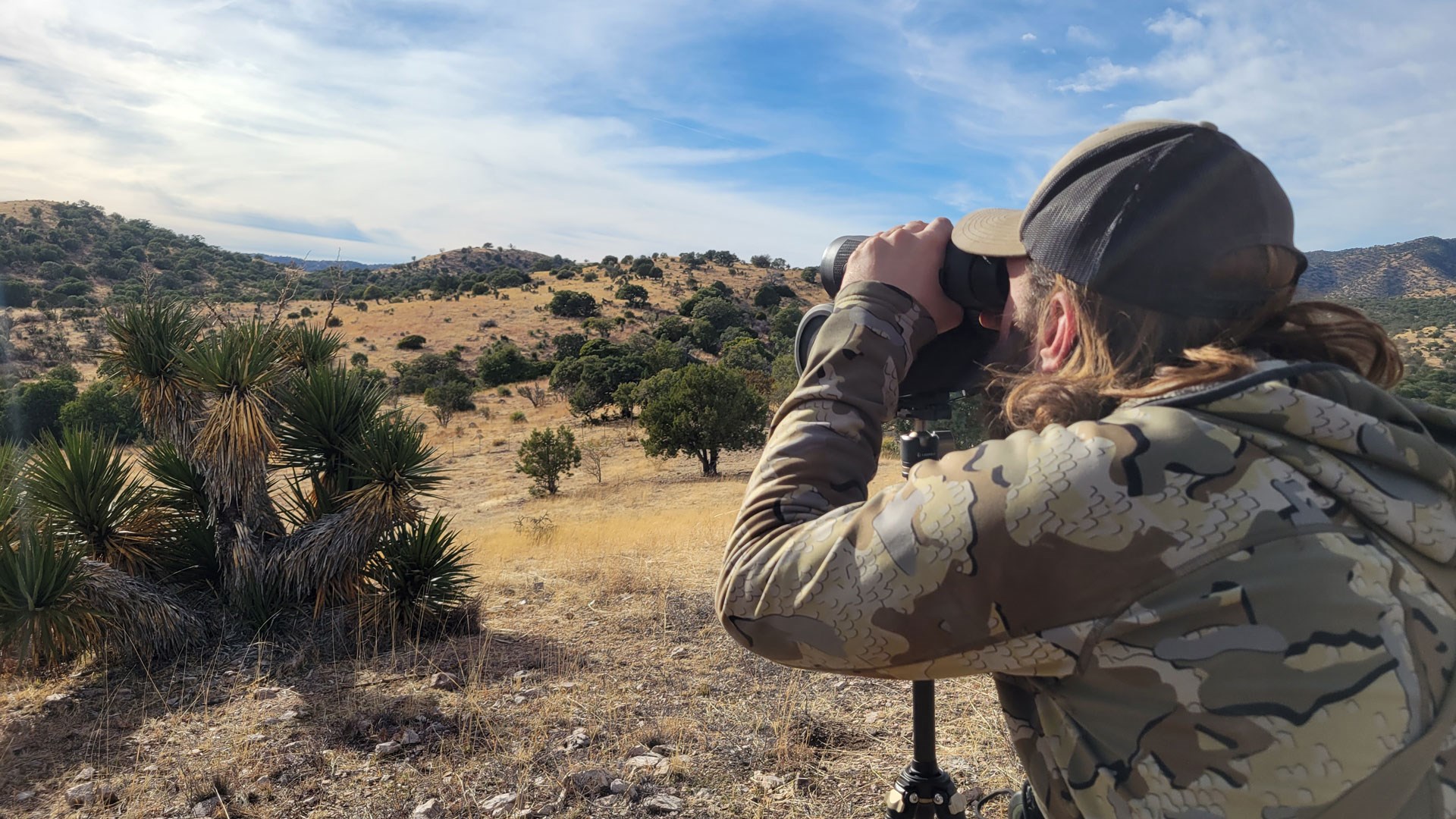 Finally, the durability of the binoculars was outstanding. We spent a fair amount of time canvasing the hills in open side-by-sides, with the dry Mexican dust coating everything from clothing, to the inside of my rifle's action. Even the eye relief cups began to hold dirt—an unavoidable annoyance with this feature—particularly as I consistently ran them one click extended. Nonetheless, the DiamondCoat 2 on the lenses kept them scratch and scuff free, a simple sweep of a microfiber cleaning cloth returning even a dirty lens to full, crystalline visibility. As I was toting a non-sealed bino harness, which provided little defense against the swirling dirt, those DLC2 lenses were working overtime.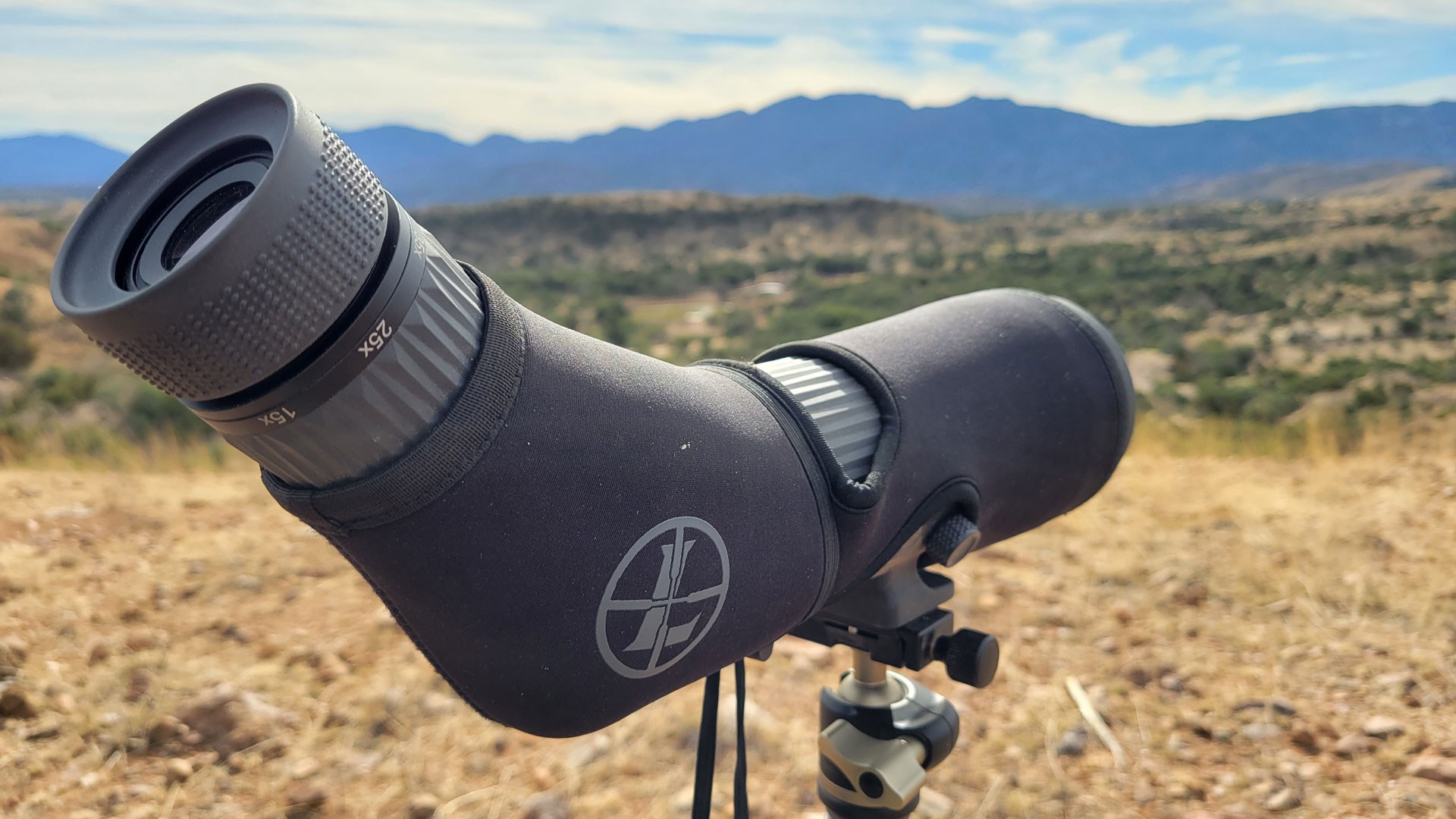 Spotting Scope
 It may seem a little odd to pair Leupold's flagship BX-5 Santiam line of binoculars with its SX-4 Pro Guide series of spotting scopes when an SX-5 Santiam model is available, but hear me out. The SX-4 Pro Guide HD 15-45X65mm Angled saves almost a full half-pound over its higher-class cousin, and with an objective lens diameter of 65mm instead of 80mm, it's easier to slide into a full pack. Additionally, while the BX-5 boasted 10X more magnification on the top end, it gave up 13X on the bottom. Knowing my already lethargic propensity for spotting deer, I would have found target identification far more difficult if I had to use 27X as my locator power instead of 15X, particularly in the sort of mid-distance, broken country we were hunting. Don't get me wrong, I am not knocking the SX-5 by any stretch of the imagination—it simply would not be my first choice for this style of hunt.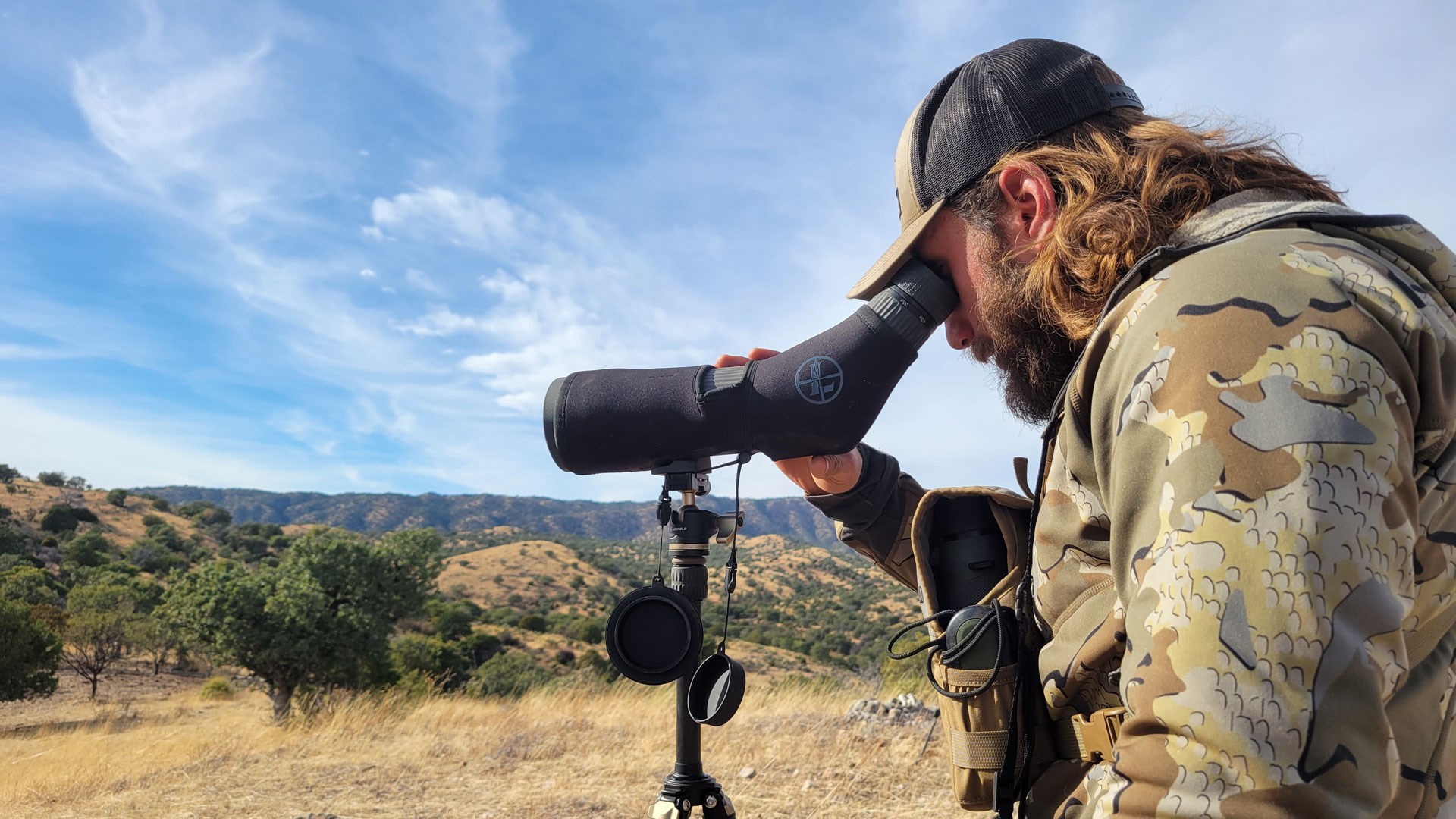 That decision explained, let's get into how it worked, beginning with ergonomics. In front of its focus adjustment ring, the scope has a plate tapped for the screw on a standard Arca-Swiss mounting plate, which allows it to work seamlessly with the Leupold Alpine Tripod (Kit). A thumb screw is included on its circular attachment ring, so you can change the angle at which the spotting scope is held (though on the Alpine Tripod, this is far more easily achieved with the included ball head adjustment). The focus wheel is rubberized and easy to grasp, as is the magnifier, which is located just forward of the eye cup. The eye cup twists out for varying degrees of eye relief, though unlike on the binoculars, I didn't find I really needed to use this feature.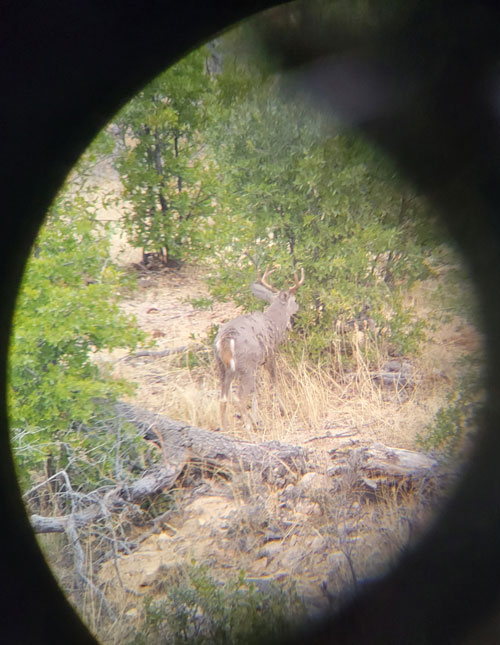 Putting eye to lens, however, is where the features really come to light. Similar to the BX-5 Santiams, the SX-4 boast Diamond Coat 2 finish as part of a fully multi-coated lens system, high-definition lenses, a phase-coated roof prism for edge-to edge resolution, an oversized eyepiece, a fine-adjust focus system, and is both water and fog-proof. All this combines to create a spotting scope which maximizes light transmission and field of view, while still retaining an excellent range of magnification—this yields the ability to not just zero-in and identify game, but to quickly locate it as well. When you're hunting with folks better at spotting game than yourself, this becomes of paramount importance. Ask me how I know.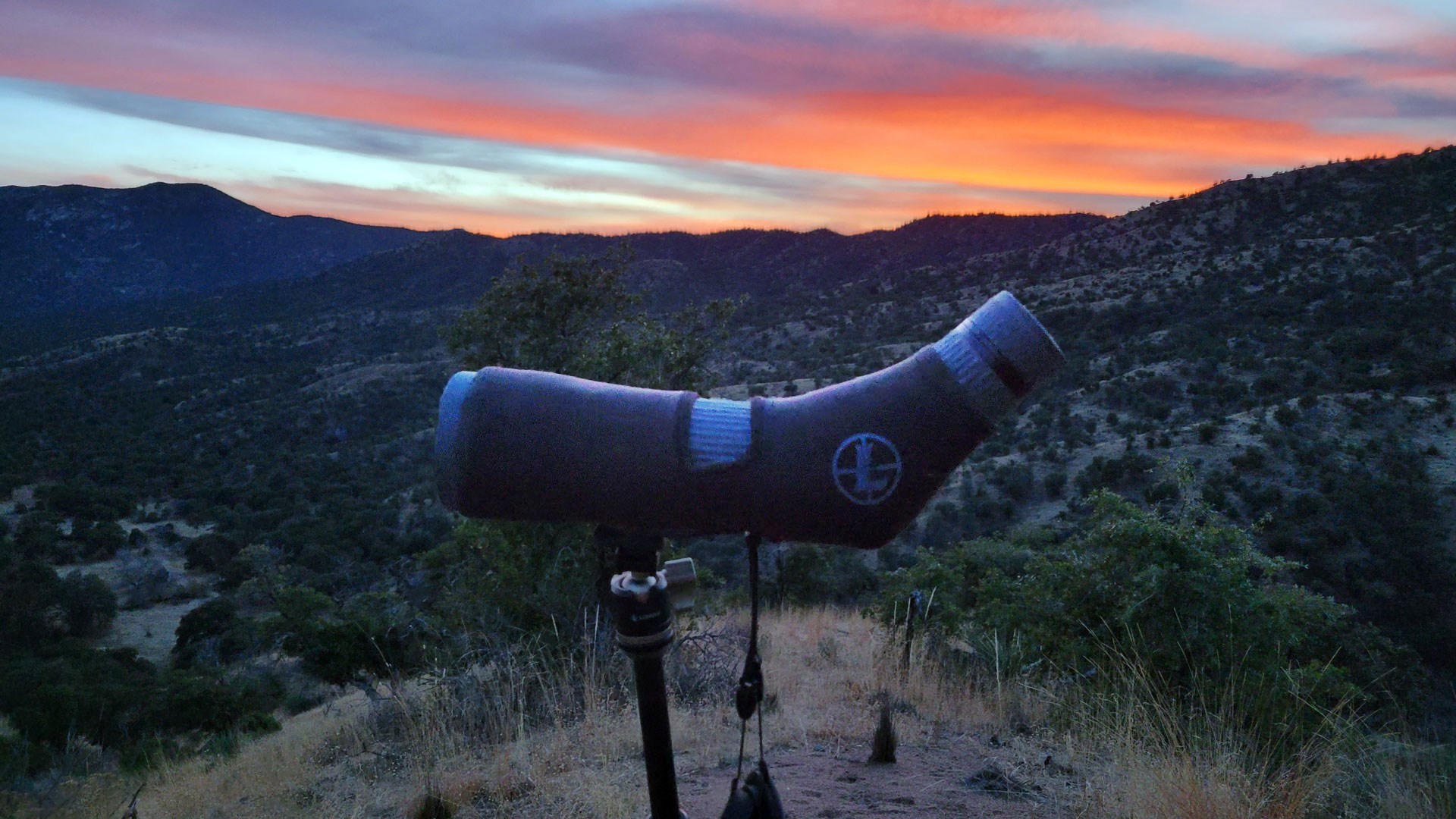 Even in low light, I noticed only a small difference between the edge-to-edge clarity, and overall image definition of my BX-5 Santiams, and the SX-4 Pro Guide. While I am aware it is hard to make such a direct comparison between binos and a spotter, I tried viewing similar things with the 15X binos, and the spotter on 15X, to make it as fair as possible. What differences there were, were likely down to the disparity between Leupold's "Elite Optical System" (present in the SX-4) and its "Professional-Grade Optical System" (present in the SX-5/BX-5 line). For this hunter's purposes, though, the SX-4 offered enough brightness and visibility to spot deer aplenty, dawn till dusk.
Is this the perfect setup for you? That is, of course, impossible to say. Everyones' needs and preferences are different, and I am well aware there are few topics as contentious as what sort of glass to carry into the backcountry. But if you find yourself undecided, and my balance between weight savings and magnification appeals to you, give one (or both) of these a shot. As they have earned a permanent slot in my hunting pack for the foreseeable future, I don't think you'll be disappointed.
Article by DAVID HERMAN
Don't forget to like us on Facebook and follow us on Twitter.