Gun Of The Week: Davidson's Exclusive Gunsite Glock Service Pistol
Watch the above video to a closer look at the Gunsite Glock Service Pistol, Davidson's Exclusive Glock that's been specially outfitted with features and accessories chosen by the elite team of trainers and shooters at Gunsite Academy.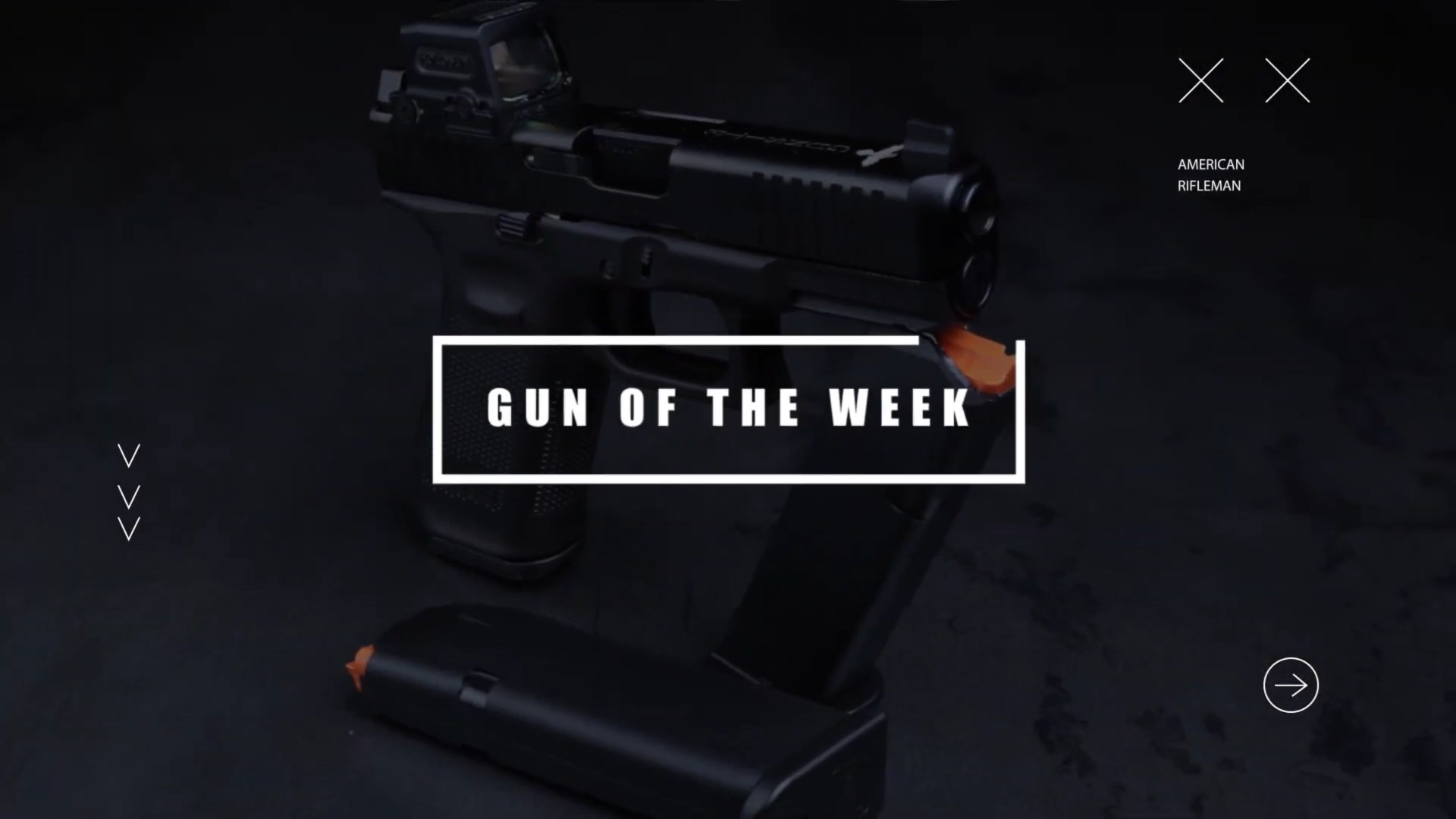 Davidson's is one of the largest firearm distributors in the country, and it works with manufacturers to bring unique designs to market that you just can't find anywhere else. For the Gunsite Glock Service Pistol, though, Davidson's took a different approach. Instead of working just with Glock, Davidson's also worked with Gunsite Academy, the famous firearm training facility founded by Col. Jeff Cooper, and the trainers there contributed their expert knowledge to the building of this service-ready sidearm.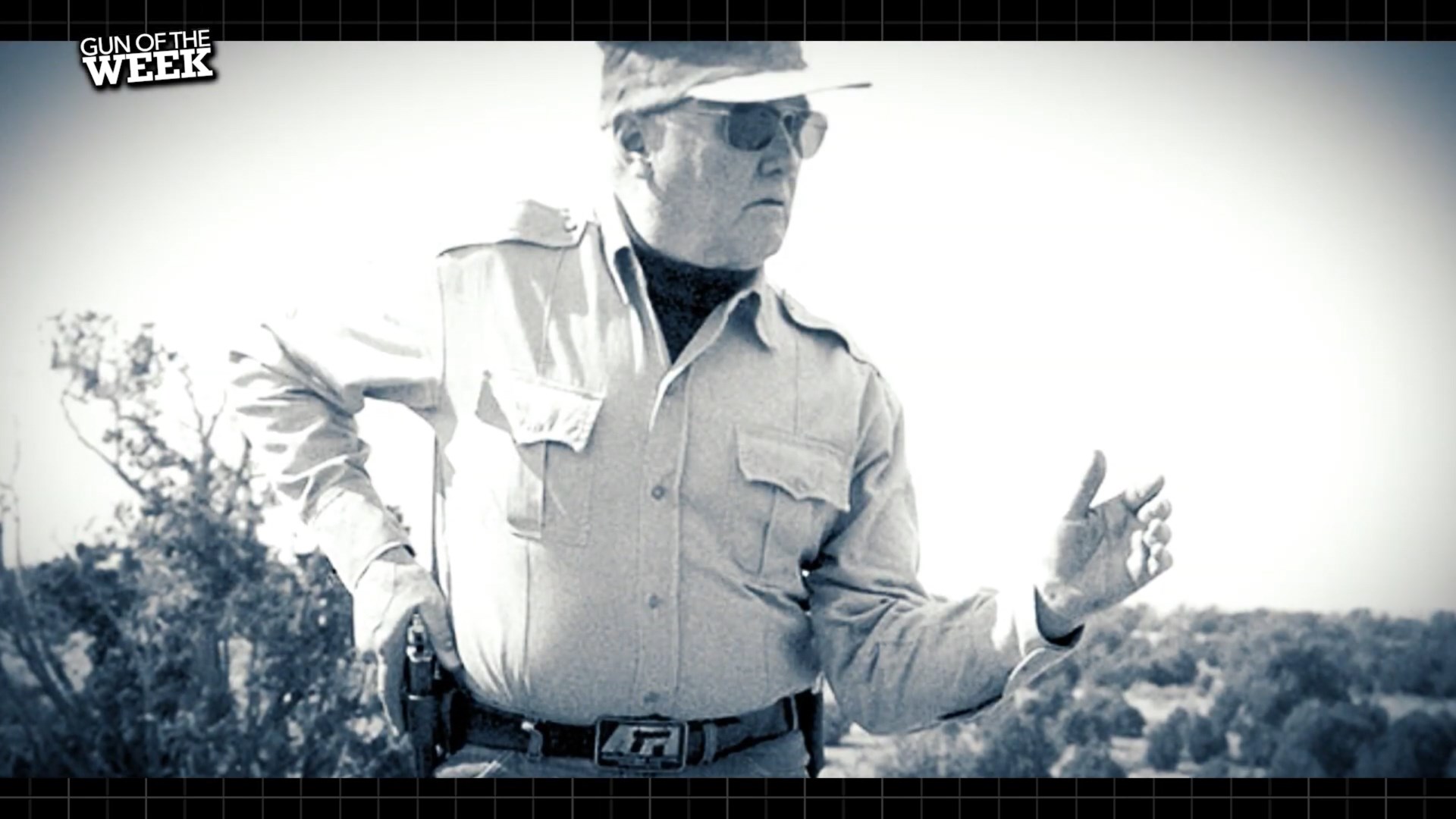 The Gunsite Glock Service Pistol is built on the Glock 45 format, which is billed as a "crossover" design. In short, this means the gun pairs a full-size frame like that found on the Glock 17 with a compact slide similar in dimension to that on a Glock 19. This allows for a full, generous grip frame and means the gun accepts flush-fit magazines with a 17-round capacity. The slide measures just under 7" long and houses a 4.02" barrel, the same barrel length found in the G19. Ultimately, this means the Gunsite Service Pistol will fit in all holsters sized for the Glock 19.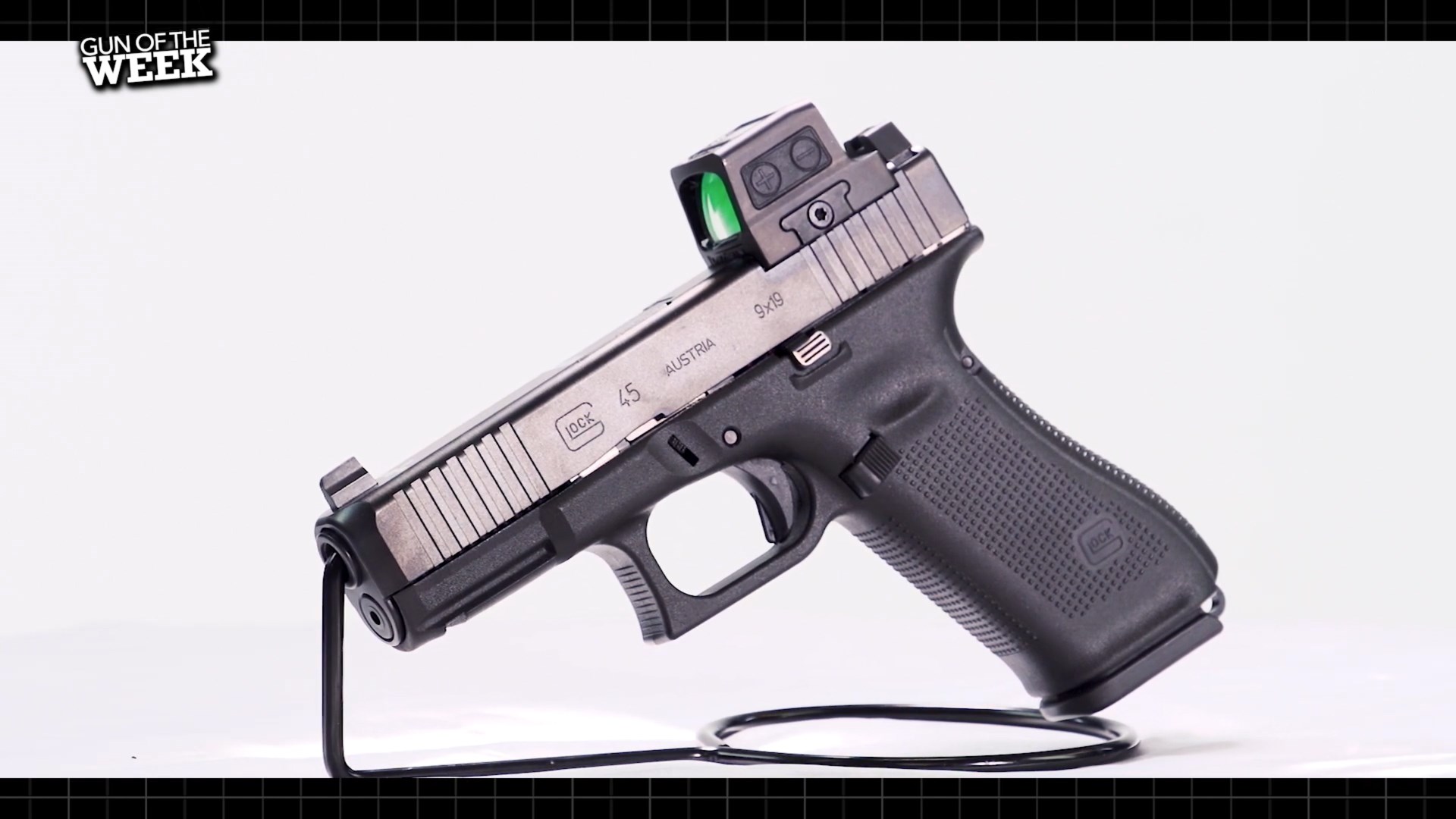 Another important note on this Davidson's Exclusive is that it includes all of Glock's Gen5 improvements, notably the Glock Marksman Barrel, which features tightened chamber specs and improved polygonal rifling that's designed to make the gun more accurate. The pistol also includes bilateral slide-stop levers, no finger grooves on the front strap, a flared magazine well to speed reloads and interchangeable backstraps. Glock also fine-tuned its Safe Action system to produce a smoother trigger pull and shorten the trigger reset point.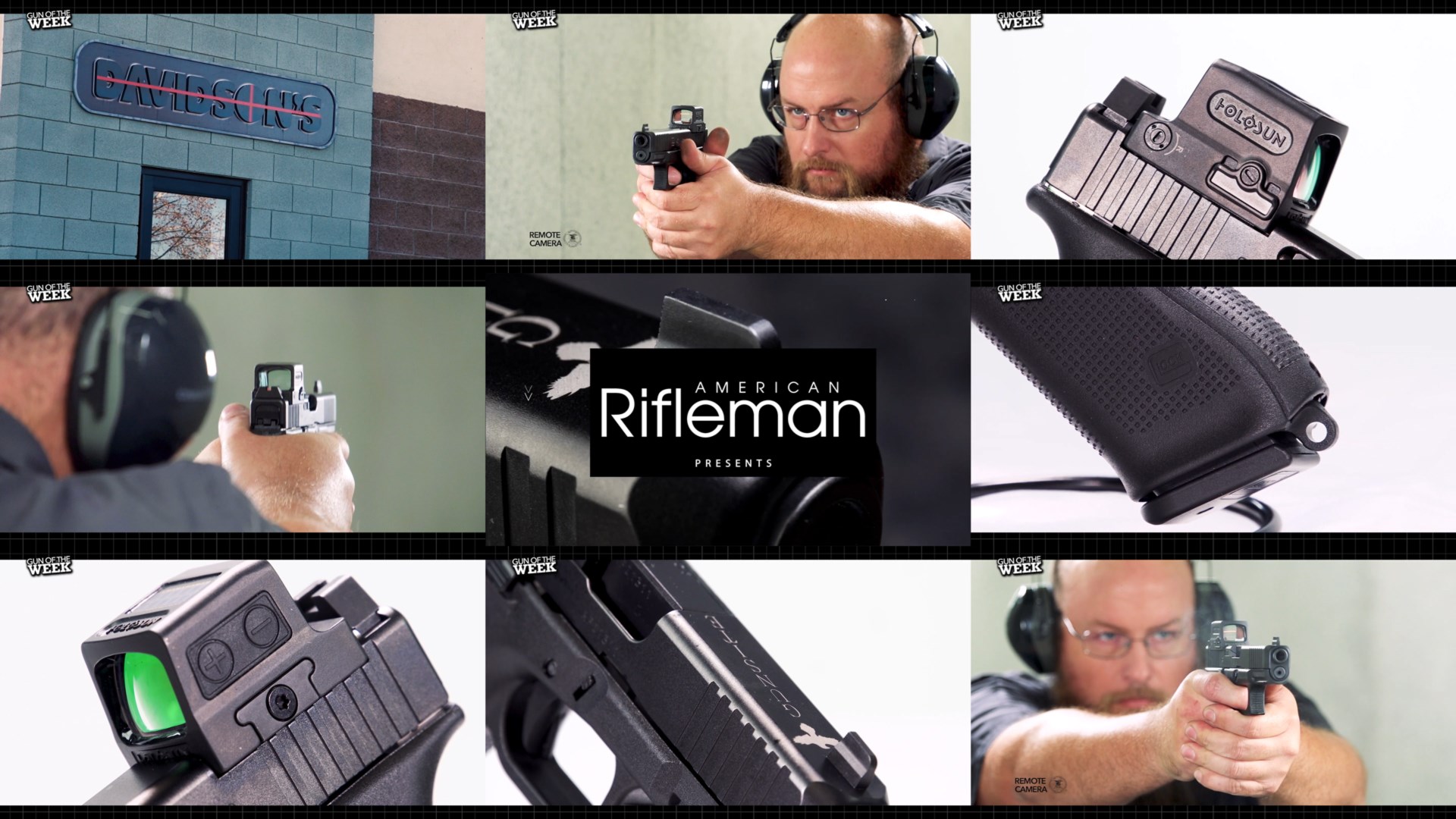 In this Davidson's Exclusive, though, you'll get all those features and more, because Gunsite's instructors insisted on several enhancements to make this a fighting pistol. The slide is milled to accept micro red-dot optics, and each pistol ships with a Holosun HE509T X2 red-dot sight mounted directly to the slide and ready for use. This enclosed-emitter design is built for durability and longevity, thanks to a titanium housing and a 50,000-hour battery life, thanks to Holosun's Super LED design and Solar failsafe. Gunsite also selected a Glock "minus connector" to reduce trigger-pull weight down to 4.5 lbs. The guns also come with a rounded magazine release used by the FBI on its service pistols, as well as a lanyard ring.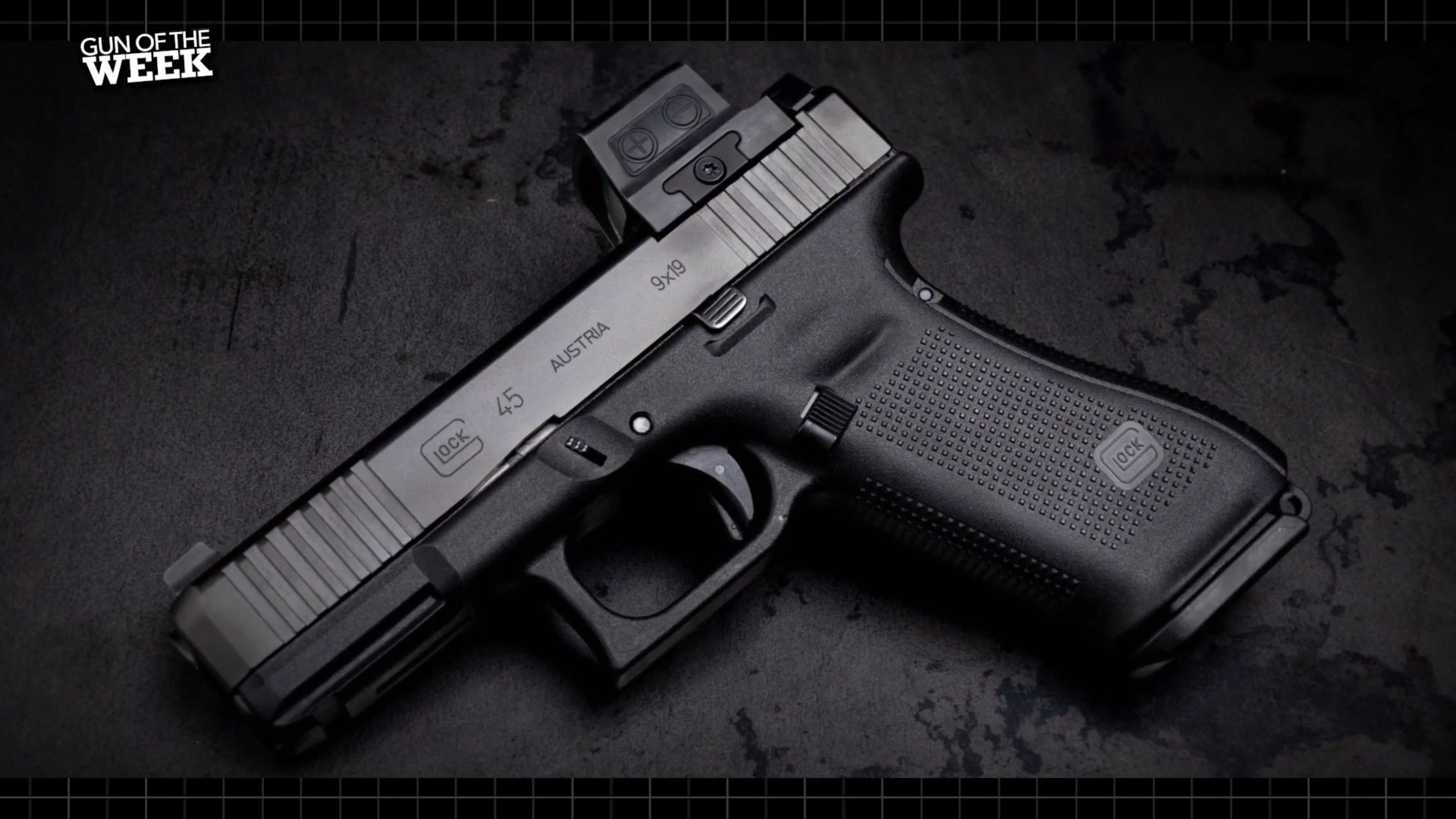 Love them or hate them, Glock's handguns are a proven design that just runs on the range, even in less-than-ideal conditions, and that was the case with ours. We certainly noticed the difference in trigger pull, and the Holosun red-dot sight made it easy to get on target and transition. One nice touch is the "API" serial number prefix, a nod to Cooper's original American Pistol Institute. What's more, this Gunsite Glock Service Pistol is a limited run, so it's worth getting now before they're gone.
Gunsite Glock Service Pistol Specifications
Distributor: GalleryofGuns.com
Action Type: recoil-operated, semi-automatic, centerfire pistol
Chambering: 9 mm Luger
Slide: steel; nDLC matte finish; optic-ready cut
Barrel: 4.02″
Frame: black polymer
Magazine: 17-round detachable box
Sights: Ameriglo tall adjustable, Holosun 509T
Overall Length: 7.44″
Weight: 21.73 ozs
MSRP: $1,274.99
Article by AMERICAN RIFLEMAN STAFF
Don't forget to like us on Facebook and follow us on Twitter.