Gun Of The Week: Davidson's Howa M1500 Super Lite Carbon
What we have here is another exclusive brought to you by Davidson's, which means the Howa M1500 Super Lite Carbon is only available through the company's Gallery of Guns. Davidson's has been in the firearm industry for decades, having expanded from its early roots in the automotive industry. From 1980 until today, the company has established itself as one of the preeminent firearm distributors in the nation. As such, Davidson's can join forces with the biggest makers in the field, thus bringing to market unique designs you won­'t find elsewhere. And the Howa M1500 Super Lite Carbon, weighing in at just under 4.5 lbs., is one such firearm. Watch the video above to see the M1500 Super Lite Carbon out on the range with American Rifleman staff.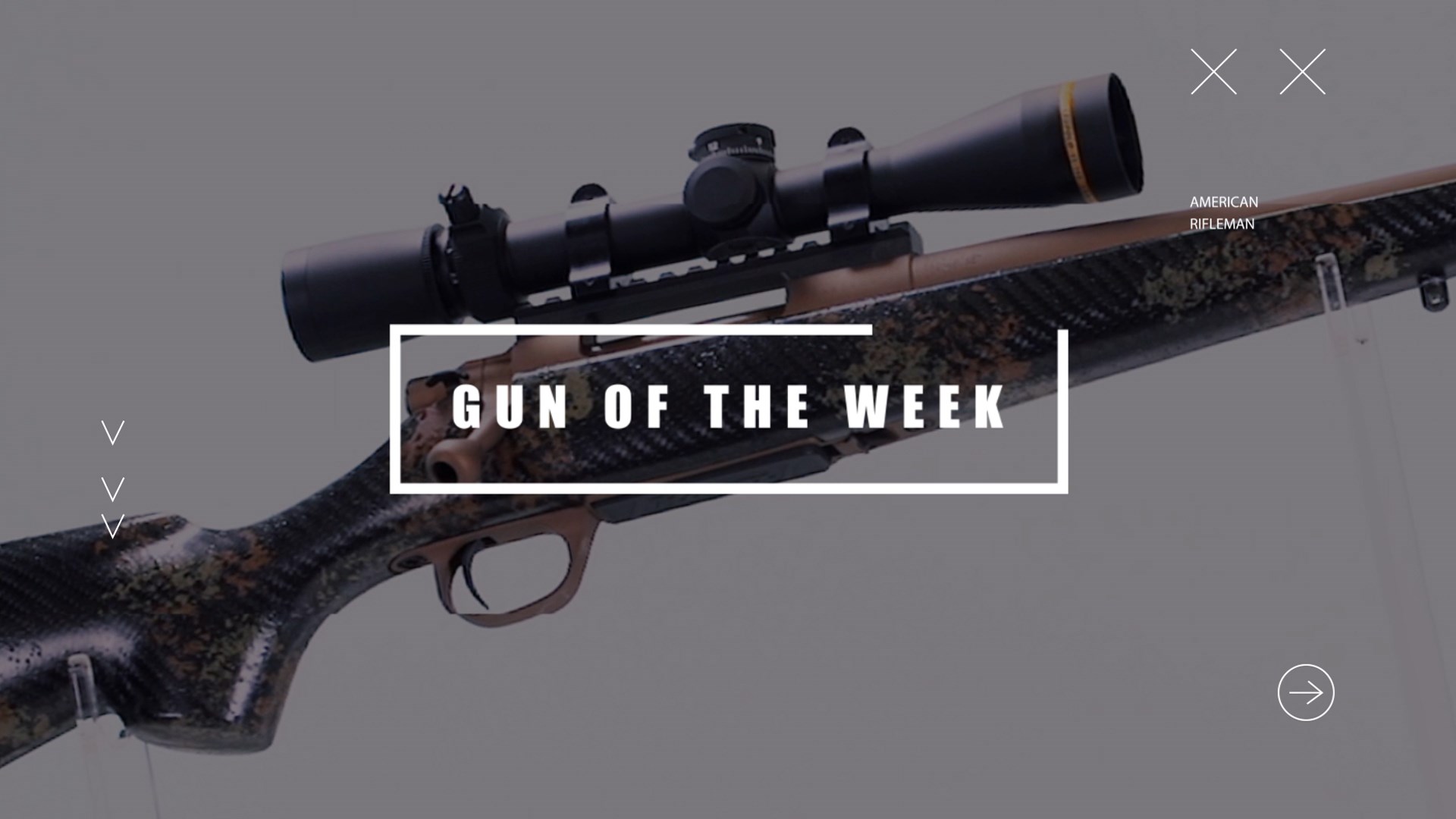 For the folks who aren't familiar, it's important to note Howa is a well-respected Japanese manufacturer that's been making firearms for some time now, with many of the company's products brought to U.S. shores by Legacy Sports International. Add in the expertise at Davidson's, and you've got an ultralight rifle any Western backcountry hunter can use effectively. The M1500 Super Lite Carbon is built with a scaled receiver that is machined and sized perfectly for .308 Winchester-length cartridges, so technically this is neither a Mini action nor is it a standard short action. It fits somewhere in the middle. Because of this, Howa was able to reduce its weight to create an efficient little bolt action that's designed for some of America's favorite hunting rounds.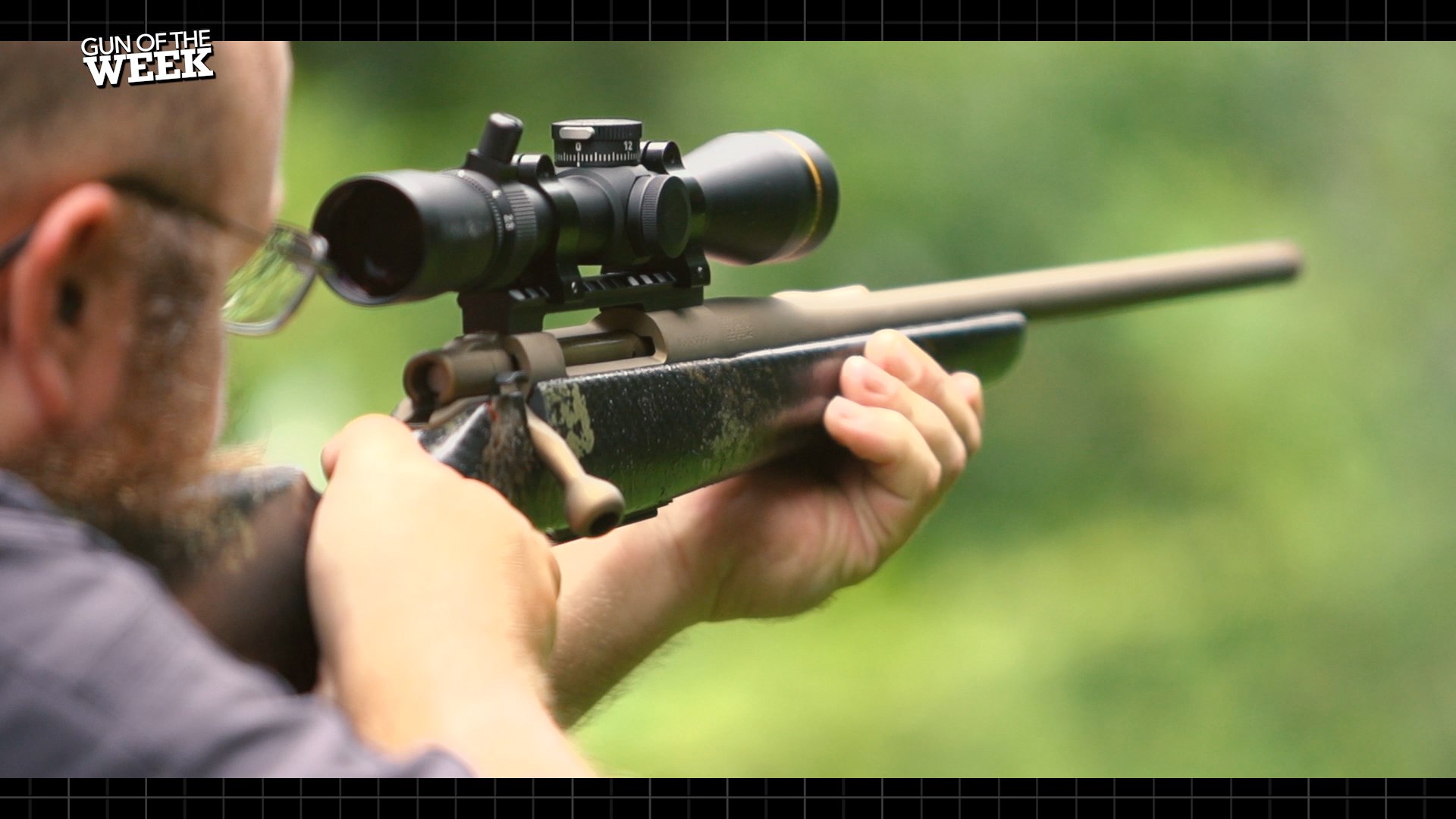 For Davidson's to turn the M1500 into an exclusive offering, it partnered with Stocky's for a gunstock made of carbon fiber. And not only is the stock incredibly lightweight, it also features a unique sponge-pattern camouflage. Furthermore, there is splattered texturing within a soft-touch topcoat—it's a unique feel and look only found on this particular model. In addition, the barreled action of the M1500 Super Lite is fitted with a 20″ lightweight barrel to get the most out of its available chamberings, which include: .243 Win., 6.5 mm Creedmoor, 7 mm-08 Rem. or .308 Win.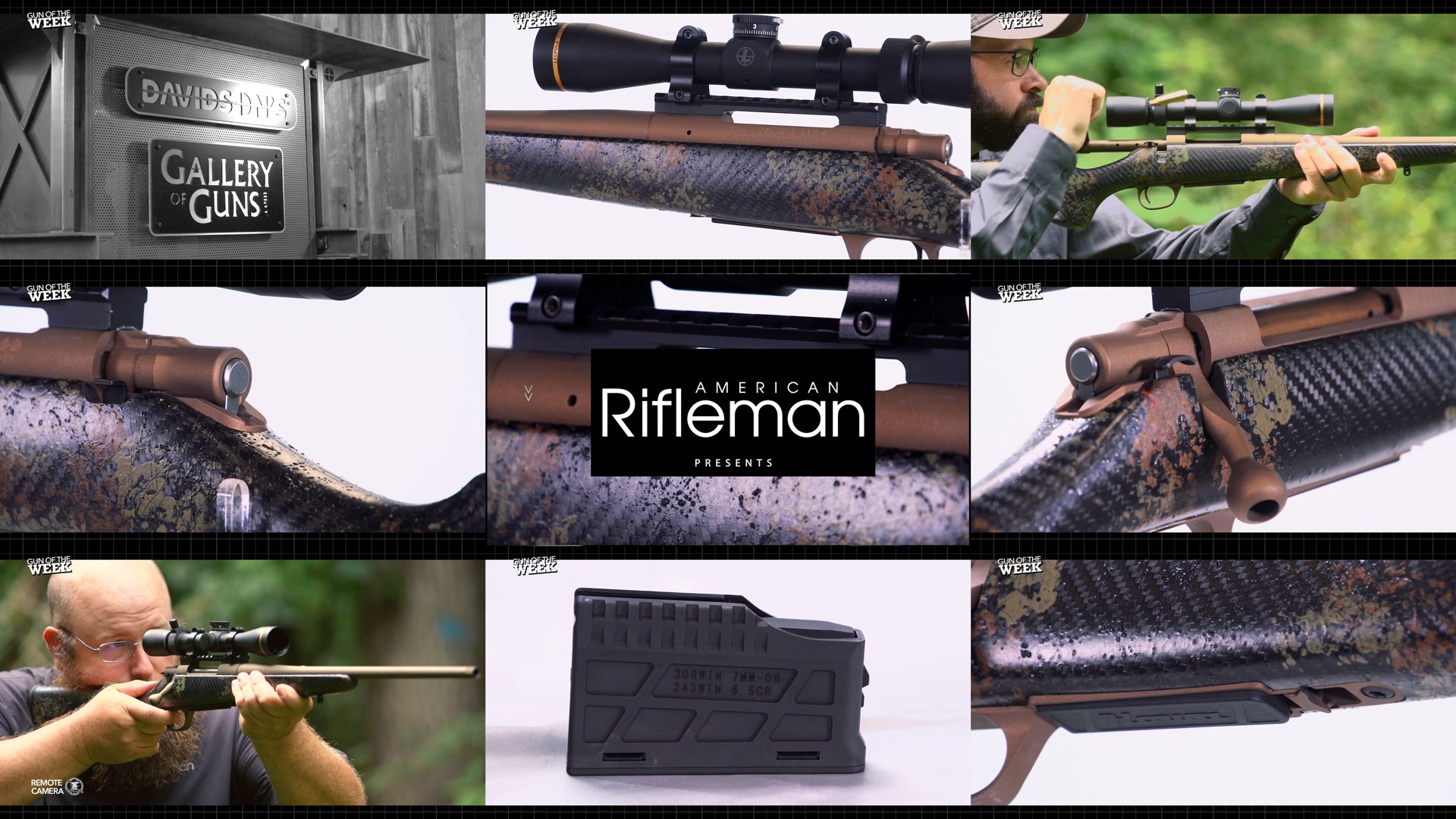 The M1500 Super Lite Carbon comes with all the provisions needed to make it a perfectly capable, hunt-ready package, minus the optic and sling. The rifle comes with a one-piece Picatinny rail attached, and the barrel is threaded and capped, though a radial muzzle brake ships with the gun for those who wish to reduce recoil. You'll also get the fan-favorite Burnt Bronze finish on the barreled action. Additionally, the gun is fitted with bottom metal that, too, is color-matched and houses a detachable box magazine with a four-round capacity. Attach your favorite piece of glass and a sling, and this rifle is ready for the field.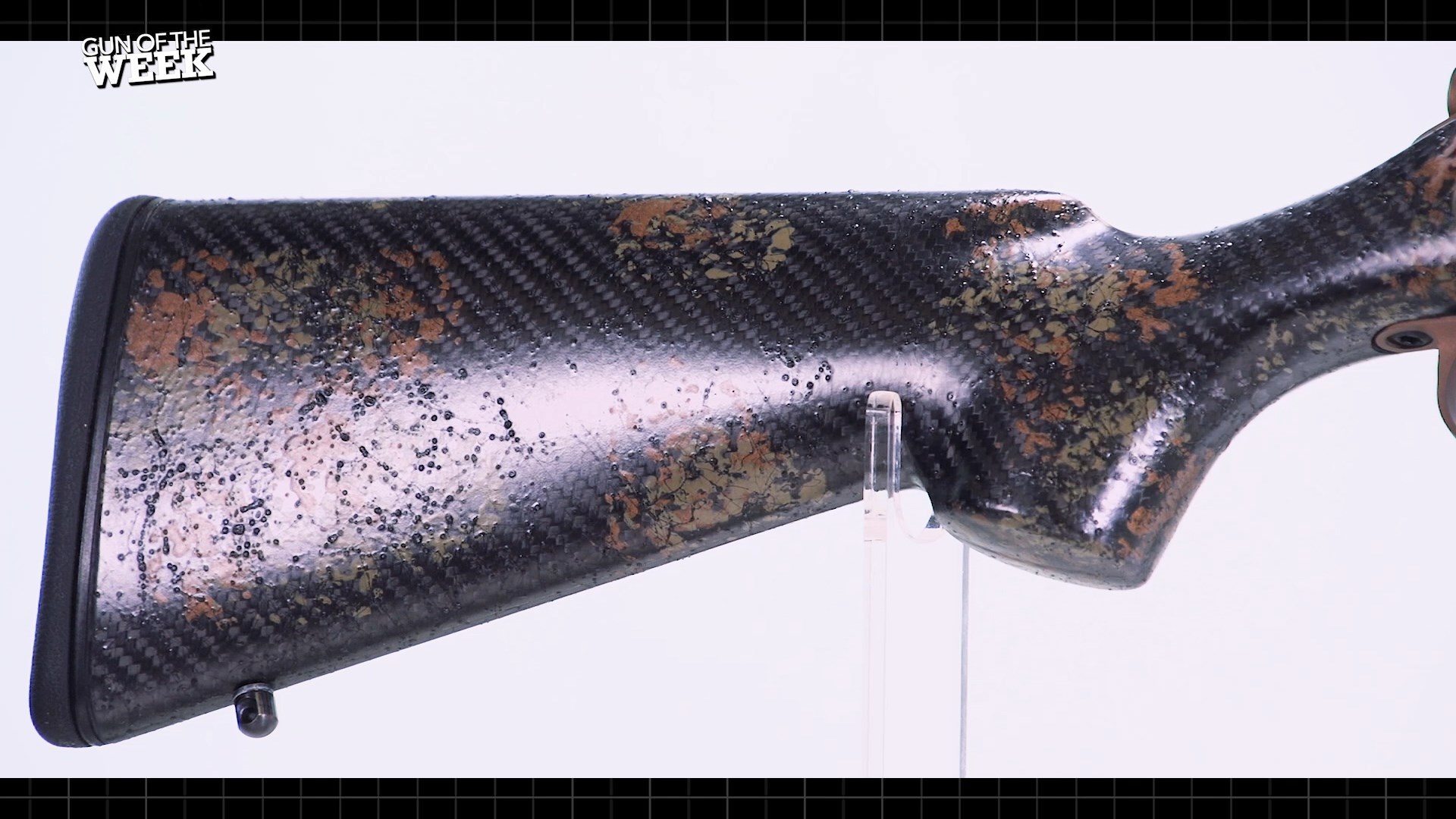 Our sample arrived chambered for the popular 6.5 mm Creedmoor cartridge, a round known for its manageable recoil. Despite the light weight of the sub-4.5-lb. Super Lite, it was soft on the shoulder. On the range with the Super Lite Carbon our testers enjoyed its fast-handling characteristics. The two-lug action was found to be smooth and easy to run, and its three-position safety is a great feature for today's hunters.
Davidson's Howa M1500 Super Lite Carbon Specifications
Distributor: GalleyofGuns.com
Action Type: bolt-action, repeating, centerfire rifle
Chambering:
Barrel: 20″
Magazine: four-round detachable box
Sights: none; Picatinny rail
Stock: Stocky's carbon, splattered-paint texture, soft-touch finish
Trigger: two-stage adjustable; 3-lb., 5-oz. pull
Length: 39.5″
Weight: 4 lbs., 6 ozs.
MSRP: $1,099.99
Article by AMERICAN RIFLEMAN STAFF
Don't forget to like us on Facebook and follow us on Twitter.