Gun Of The Week: Marlin 1895 Trapper
This week, on the range, the American Rifleman staff had a chance to shoot Marlin's new 1895 Trapper, a short, handy version of the company's longer SBL model, and like the first of the Ruger-made Marlins, this one performed admirably on the range. Watch our Gun Of The Week video above to see it in action.
The Marlin Firearms company is very much active again, and this 1895 Trapper is proof of the fresh life Sturm, Ruger & Co. has infused into the iconic and legendary Marlin brand. In late 2020, Ruger made headlines across the firearm industry and beyond, announcing the purchase of the then-defunct Marlin Firearms brand. It took nearly a year before the market saw a glimpse of the new Ruger/Marlin products and the first gun off the line was the Model 1895 SBL.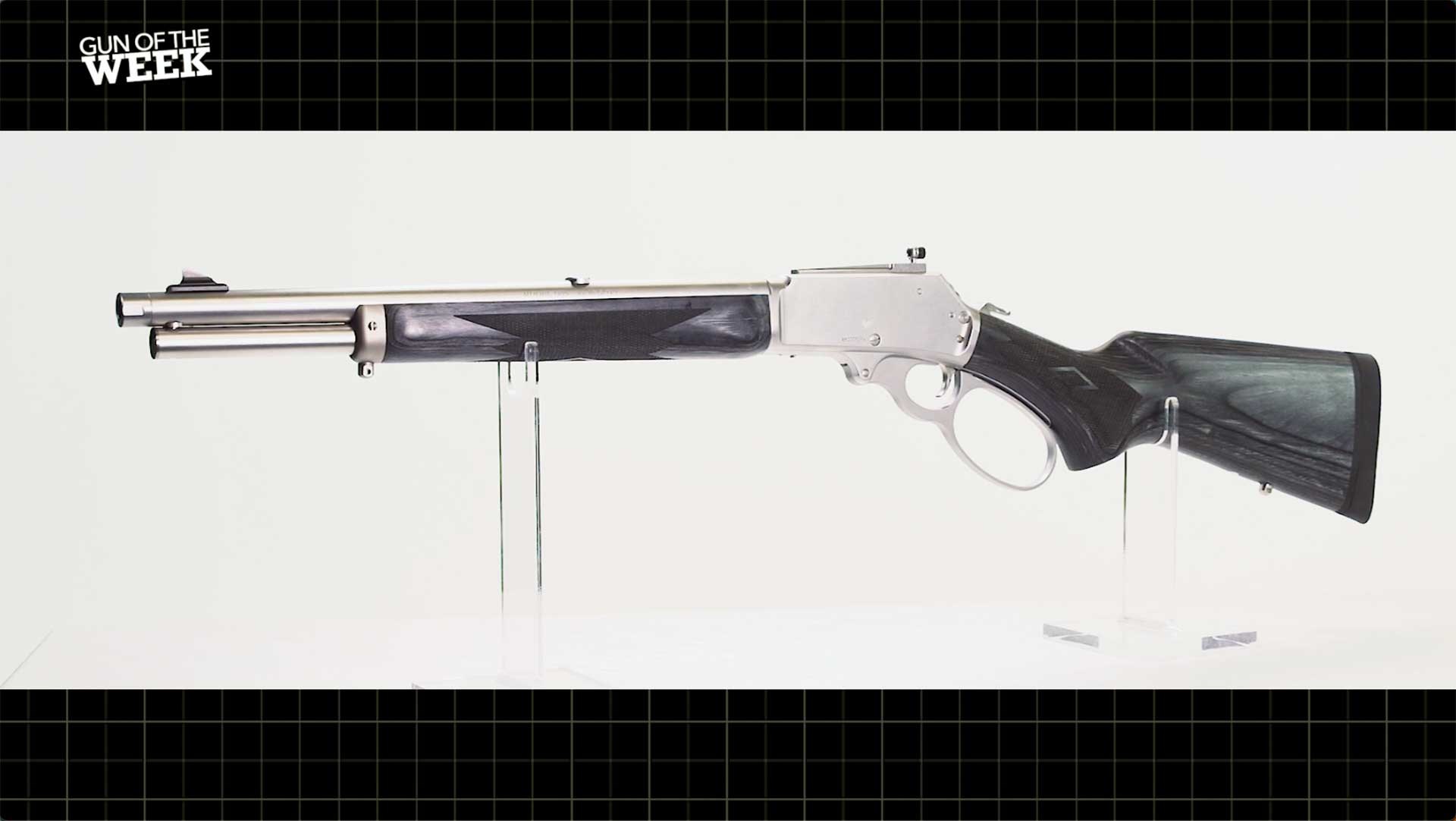 There's no doubt by now that Marlin has garnered the attention of the masses since its reincarnation. And the 1895 Trapper model seen here on the range is another example of Ruger's ability to deliver exceptional quality and heritage at an appropriate price point. Ruger President and CEO, Chris Killoy said, "Being a longtime Marlin fan, I knew that we needed to take our time and make sure that our reintroduction was nothing short of perfect." To say the Model 1895 Trapper is perfect, well, we'll leave that up to you. But for someone who is in the market for a classic lever gun designed for backcountry pursuits, the 1895 Trapper probably has the details you're looking for.
At its core, the Trapper is an SBL version of the Model 1895 and is chambered for an old-school favorite big-bore cartridge—.45-70 Gov't. The Trapper also features stainless-steel construction that is satin-finished to reduce some glare and has a big-loop lever like the earlier SBL model. However, the Trapper comes with a threaded, 16″-long, cold-hammer-forged barrel, Skinner adjustable sights and laminate furniture to create a lever-action rifle platform that measures just over 34″ and weighs right about 7 lbs. Of course, that weight will increase when fully loaded with five rounds of 400-grain, or heavier, bullets. Fortunately, there is a nice recoil pad and well-shaped wood stock to help manage recoil.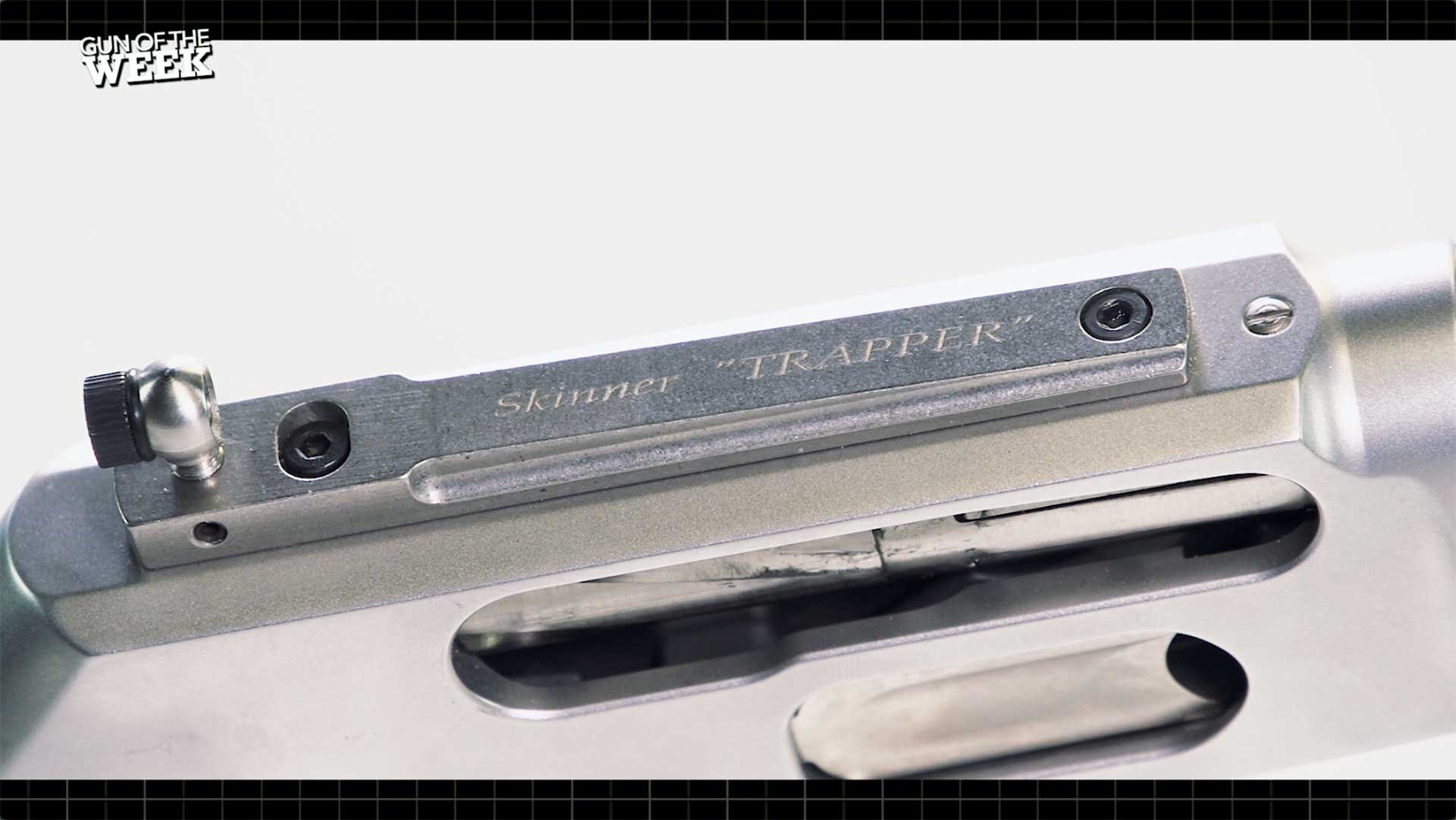 Speaking of furniture, this is another area where Ruger stepped in to refine the new Marlin rifles. The fore-end is improved, and not just aesthetically. Ergonomically, it is thinner and easier to grasp. Panels of checkering help here, too. The new two-tone wood-laminate is rigid and robust, which will provide a long service life. Ruger also ensured that its reincarnated Marlin stocks have an improved finish. Sling swivel studs come standard, and it is important to note that the traditional black and white Marlin bullseye located near the rear swivel stud is now red and white. The gun is also complete with a horse-and-rider logo emblazoned on the grip cap.
You may be asking, "how does one discern a Remington-made Marlin from Ruger's Marlin?" Well, one easy way to see on the store shelf is the aforementioned bullseye. Furthermore, Ruger-made Marlin rifles have a serial number that begins with "RM." Barrels, too, are stamped "Mayodan, N.C.," and a new "RP" proofmark is located on the left side.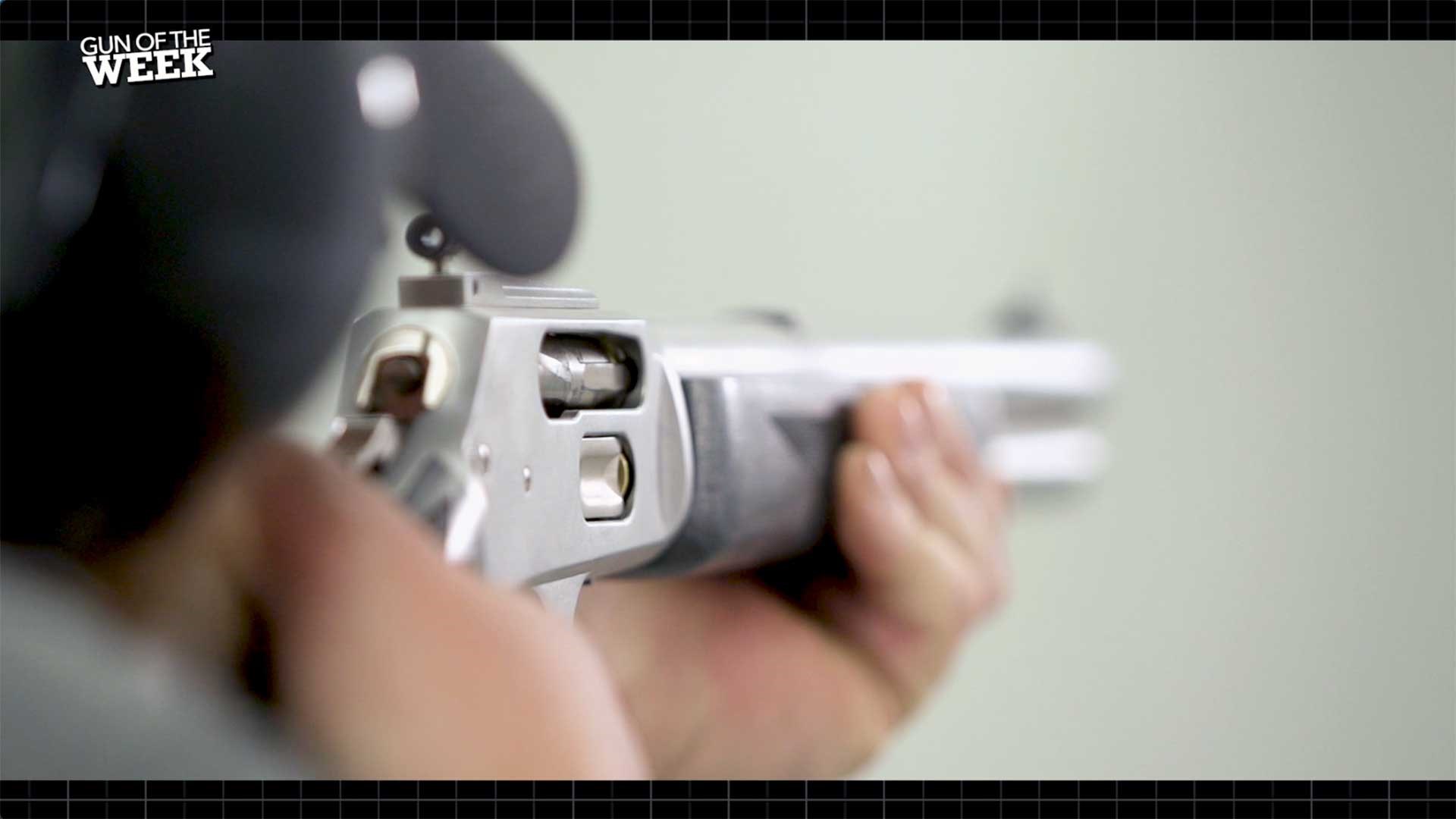 On the range with the Marlin 1895 Trapper, you'll notice the gun is smooth and quick to shoulder. The big loop lever is a handy addition, as is the adjustable rear peep sight. We particularly enjoyed the looks of the spiral fluting on the bolt and how effortlessly cartridges slipped into the side-loading gate. All told, Ruger's Marlin 1895 Trapper is a useful and modernized platform that should please even the lever-action purists within the crowd.
Marlin 1895 Trapper Specifications
Manufacturer: Marlin Firearms
Action Type: lever-action, centerfire, repeating rifle
Chambering: .45-70 Gov't.
Barrel: 16″
Receiver: 416 stainless steel
Stock: wood laminate; gray and black
Magazine: tubular; five-round capacity
Sights: ghost-ring rear, fiber-optic front
Overall Length: 34.25″
Weight: 7 lbs., 2 ozs.
MSRP: $1,449
Article posted with permission from American Rifleman
Don't forget to like us on Facebook and follow us on Twitter.