Lead Star Arms Prime Race-Ready AR-15
Multi-gun matches are won and lost on the equipment the competitors bring to the line. If you are going racing, then you want to take race guns. That is where Lead Star Arms excels as a builder of race-ready AR-platform rifles.
Lead Star Arms has several models to choose from as well as many custom colors, along with AR pistols and AR-10 models. The most popular model for 3-gunners in the Lead Star lineup is the Prime .223 Wylde. When I went to pick it up at Parabellum Firearms, I could tell the folks behind the counter had all taken a turn checking it out because of the smiles they had. Even the guys in skinny jeans with thigh rigs appreciated this good-looking AR—especially the trigger.
The Prime is Lead Star's ultimate featherweight rifle, with an upper receiver that is CNC-machined from 7075-T6 aluminum to extreme precision. Lead Star takes the upper and further reduces the weight by skeletonizing it. These are not only cool-looking, but also serve to make this a fast-handling and lightweight rifle. The upper receiver has a M4 feed ramp for additional reliability in feeding. Lead Star's truss system is designed to reinforce key areas for increased strength without adding additional weight. In addition, the CNC-engraved flat-top Picatinny rail allowing the mounting of optics or other components is standard.
The lower receiver is CNC-machined 7075-T6 billet, also skeletonized to reduce weight, and matches the flow of the upper for an extremely attractive look. The lower incorporates enhanced features likes the TracStar mag well with the full traction design. This allows for shooters to grip and maintain control in all types of conditions. The mag well is beveled for quick magazine changes as well. There is a tension device that helps to maintain the rigidity between the upper and lower receivers. To make it easier to remove the buffer tube, there is a rear detent spring capture device installed. The lower also includes a built-in trigger guard.
As for a handguard, the Lead Star Arms Prime includes the 15-inch Ravage carbon-fiber model that helps eliminate harmonics from the attached accessories, improving accuracy. This is a full length M-LOK with mounting positions at 3,6,9 and 12 o'clock. Under the handguard is a 16-inch 4150V .223 Wylde chamber barrel with a 1:8-inch twist with ½-28 threads. The Lead Star compensator uses a unique geometry to minimize muzzle rise and is CNC-machined steel with a black nitride coating for durability, while the Lead Star castle nut is an ultra-lightweight design that is CNC machined from 60612-T6 aluminum.
The bolt carrier group is also a black nitride that is a Carpenter C-158 QPQ finish. The charging handle is a Lead Star ambidextrous model with an extended design for easier charging, faster release and linear pull. These are high-strength models for added reliability and durability. The grip is their Ravage ultra-lightweight with traction grooves on all sides. Every edge is rounded, which makes for a comfortable design.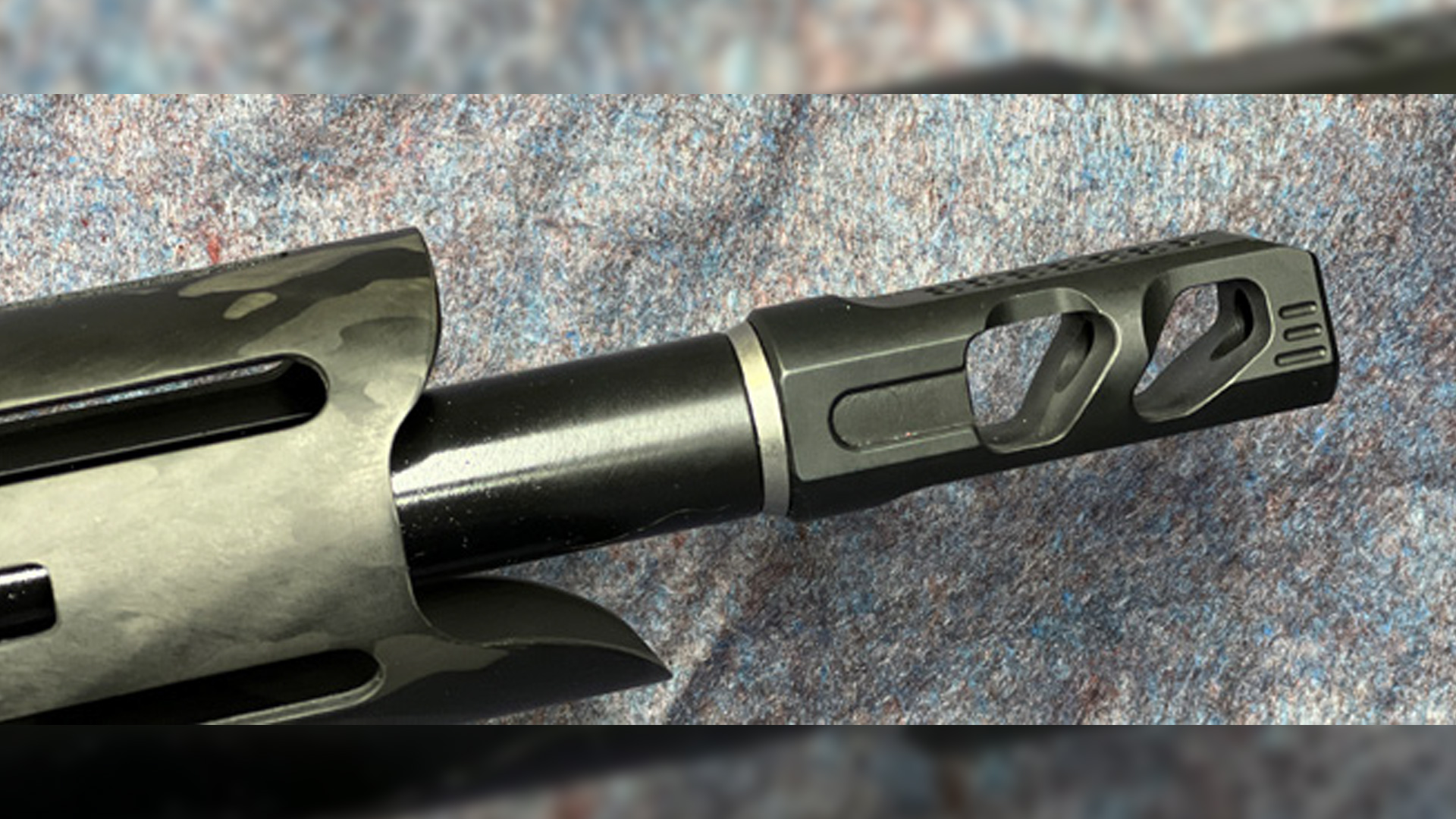 The Lead Star Arms Prime uses a direct impingement mid-length gas system to reduce recoil and minimize wear on the moving parts. The Radian Talon ambidextrous safety selector is a modular design, allowing for it to be installed at the standard 90 or 45 degrees. The Prime is shipped with this installed at 45 degrees. The selector levers are installed using a precision machined dovetail interface that is spring-loaded with a retention stud that locks the lever into place. These are machined from billet aircraft-grade aluminum with a center shaft that is hardened steel with a black nitride finish.
Lead Star uses an Enhanced Hiperfire ECL competition straight trigger bow that has an adjustable shoe and springs. The trigger on this model is exactly what you would expect on a race rifle. On the digital scale with 10 pulls the average was 2 pounds, 0.01 ounce. The wide straight trigger with the adjustable shoes made shooting this rifle even more fun. The reset is extremely short and follow-up shots were almost like unconscious thoughts. Lead Star also uses anti-rotation pins designed for more consistent trigger pull and better reliability.
The Prime is lightweight, easy to manipulate and transition. The short range session I had with this AR proved it was ready to go straight from the box. After mounting the Vortex Razor, I hit the range for a quick 50-yard zero and burned through about 250 rounds with zero issues.
MSRP for the Lead Star Arms Prime .223 Wylde ranges between $1,600 and $2,660. Learn more at leadstararms.com.
Article from the March/April 2022 issue of USPSA's magazine.
Article by JAKE MARTENS
Don't forget to like us on Facebook and follow us on Twitter.