New for 2022: Survival Filter Active All Terrain Filtration Bottle
Through a partnership with Nalgene, Survivor Filter was able to further improve on proven technology seen in its predecessor, the original Active bottle, to produce this lightweight, take it anywhere squeeze bottle built for both performance and convenience.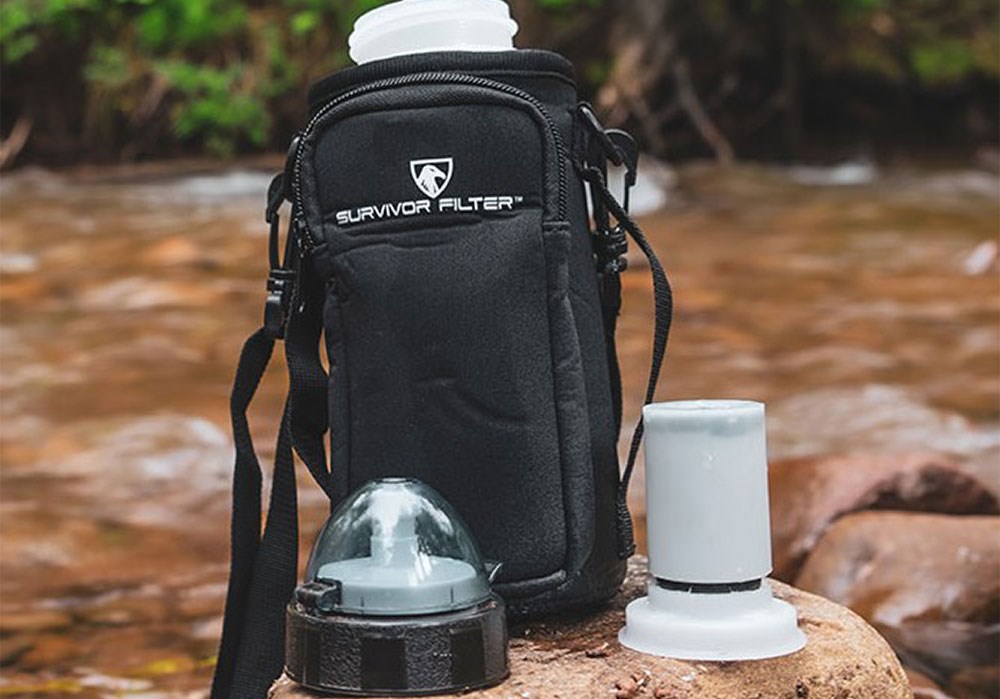 The Active All Terrain filtration bottle has been independently tested in accredited labs to meet NSF 42 and 53 Water Drinking Standards that matches and exceeds most in-home filter systems. It removes 99.99999 percent of bacteria, and 99.99 percent of Parasites, lead, chlorine, VOCs, toxic chemicals and heavy metals to deliver safe, clean and odor-free water use after use. The bottle is made from BPA-free Low-Density Polyethylene (LDPE) that leaves no aftertaste or intake of any leaching toxin, no transfer of taste or smell, and is virtually indestructible. Additionally, the packaging for the bottle is 100 percent recyclable and made in the United States with 100 percent recycled materials and soy-based, biodegradable ink.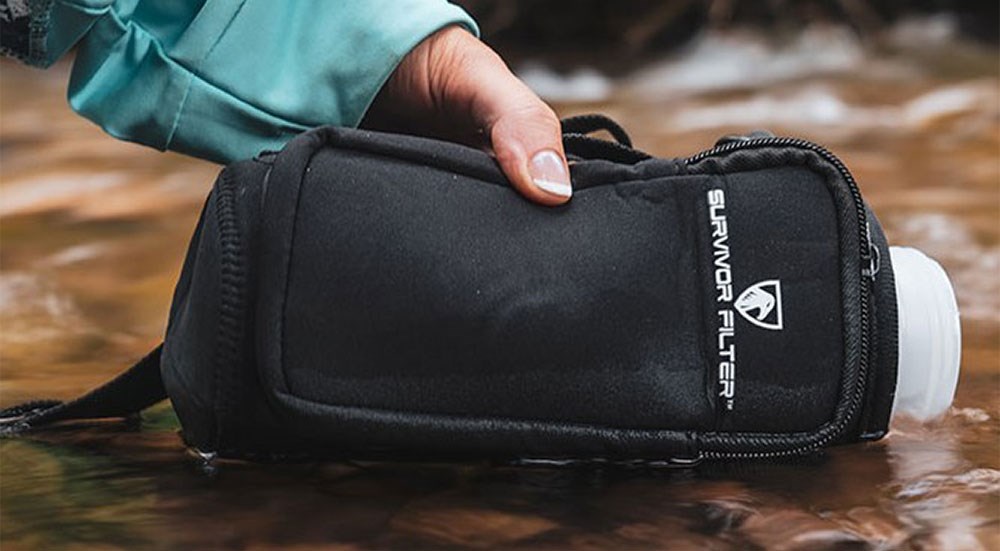 The bottle comes with a neoprene, water-repellent carrying case that delivers convenience and ease of use. The sturdy design features an integrated handle for easy squeezing, and the slide in opening makes it easy to access the water bottle, while the pockets fits things such as car keys or phones, up to the size of the iPhone 13 Pro Max. Each bottle comes with two strap sizes, a 3-foot and 7-foot option, to fit any user and support a variety of applications.
The Active All Terrain filtration bottle has an MSRP of $45. For more information, visit survivorfilter.com.
Article by AMERICAN HUNTER STAFF
Don't forget to like us on Facebook and follow us on Twitter.