New For 2023: Canik Mete MC9
The Turkish-manufactured Canik brand of polymer-frame, striker-fired semi-automatic handguns have developed a reputation for feature-laden pistols at an affordable price. For 2023, the company is adding a new micro-compact 9 mm Luger pistol to the line-up, the Mete MC9.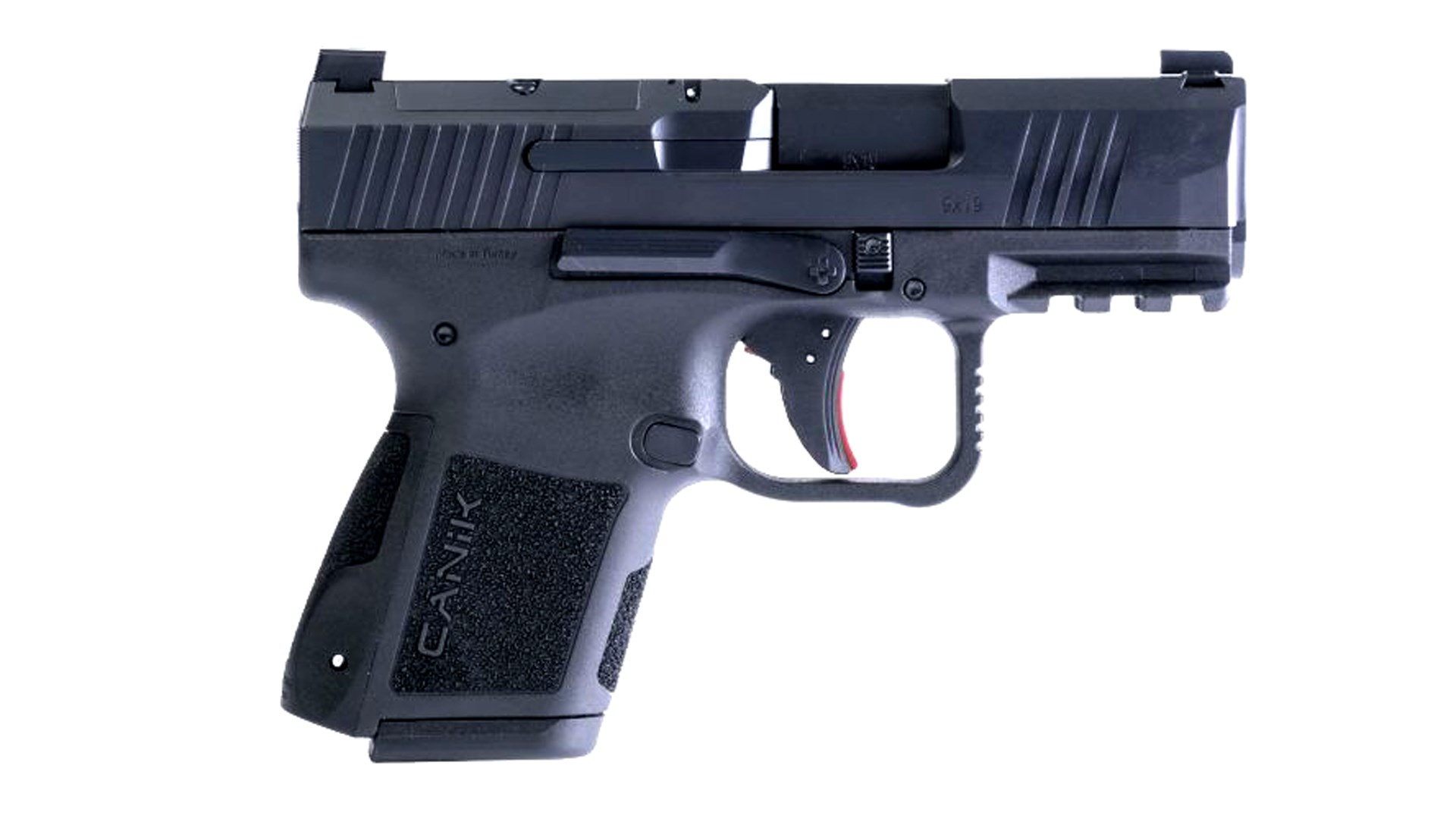 The MC9 takes all of the features of the Canik Mete and puts them in a micro-compact package. Image courtesy of Century Arms.
Canik introduced its Mete series of handguns in 2021, an update of the company's best-selling TP pistols, with improved ergonomics and push-pin disassembly. The Mete MC9 takes all of these features and puts them in a smaller package. Exactly how small? The overall length of the pistol is 6.1" with a barrel length of 3.18", height of 4.2" and width at 1.12", putting the size of the MC9 in line with other micro-compact 9 mm pistols that use double-column magazines. The pistol's 12-round magazine is flush-fit. An optional pinky-grip extension comes supplied with the pistol. An extended 15-round magazine is also supplied.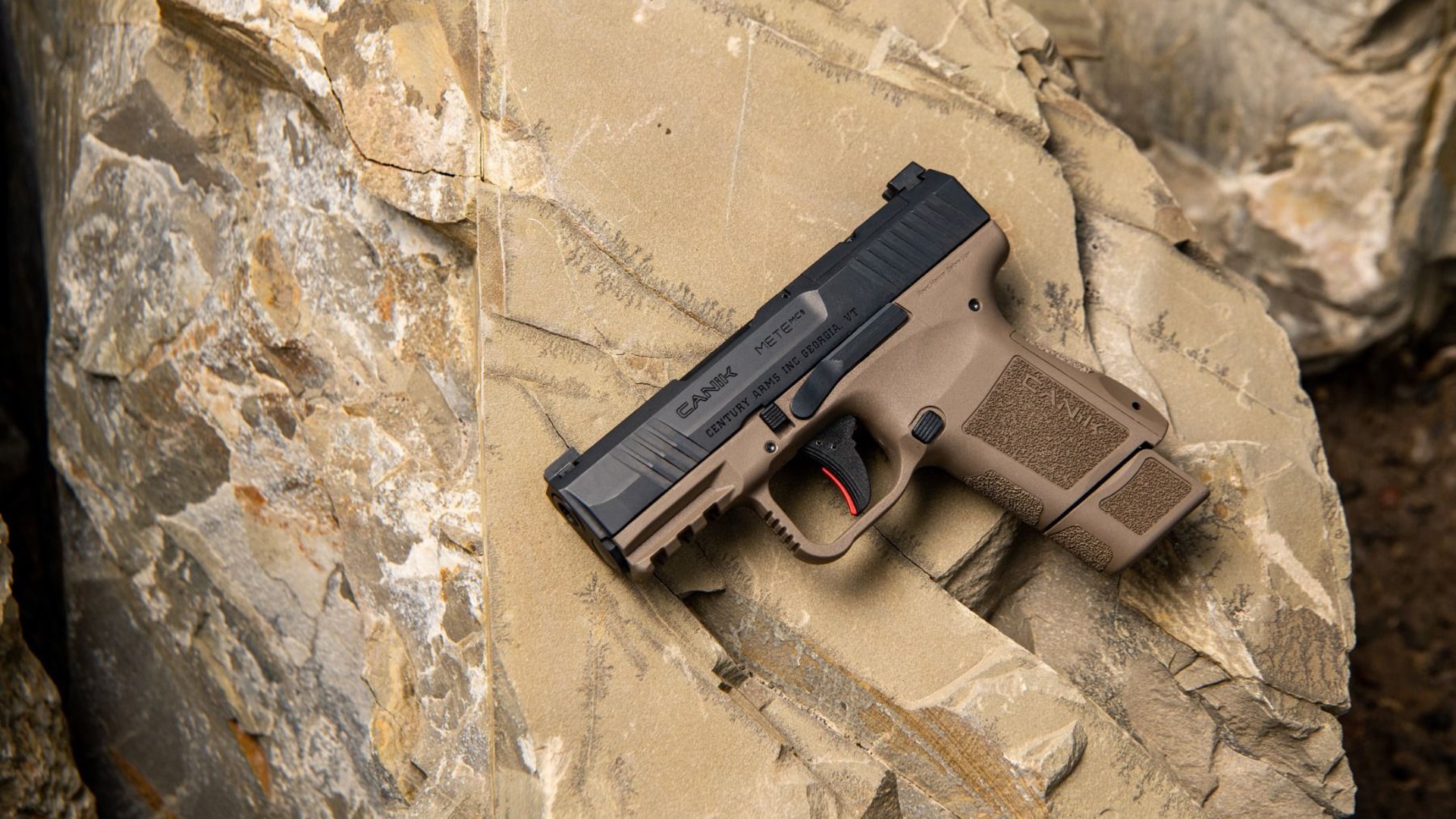 The MC9 is supplied with a flush-fit 12-round magazine and an extended 15-round magazine (pictured). Image courtesy of Century Arms.
The MC9's slide is cut for optics mounting using a Shield RMSc footprint. The supplied sights, a white dot front and blacked-out rear notch, will co-witness with a mounted optic. A slide release lever is placed on both sides of the frame, and the magazine release is reversible for full ambidexterity. Three different-size backstraps allow the user to customize the frame. A Picatinny rail is present on the frame's dust cover. The pistol weighs 21.27 ozs.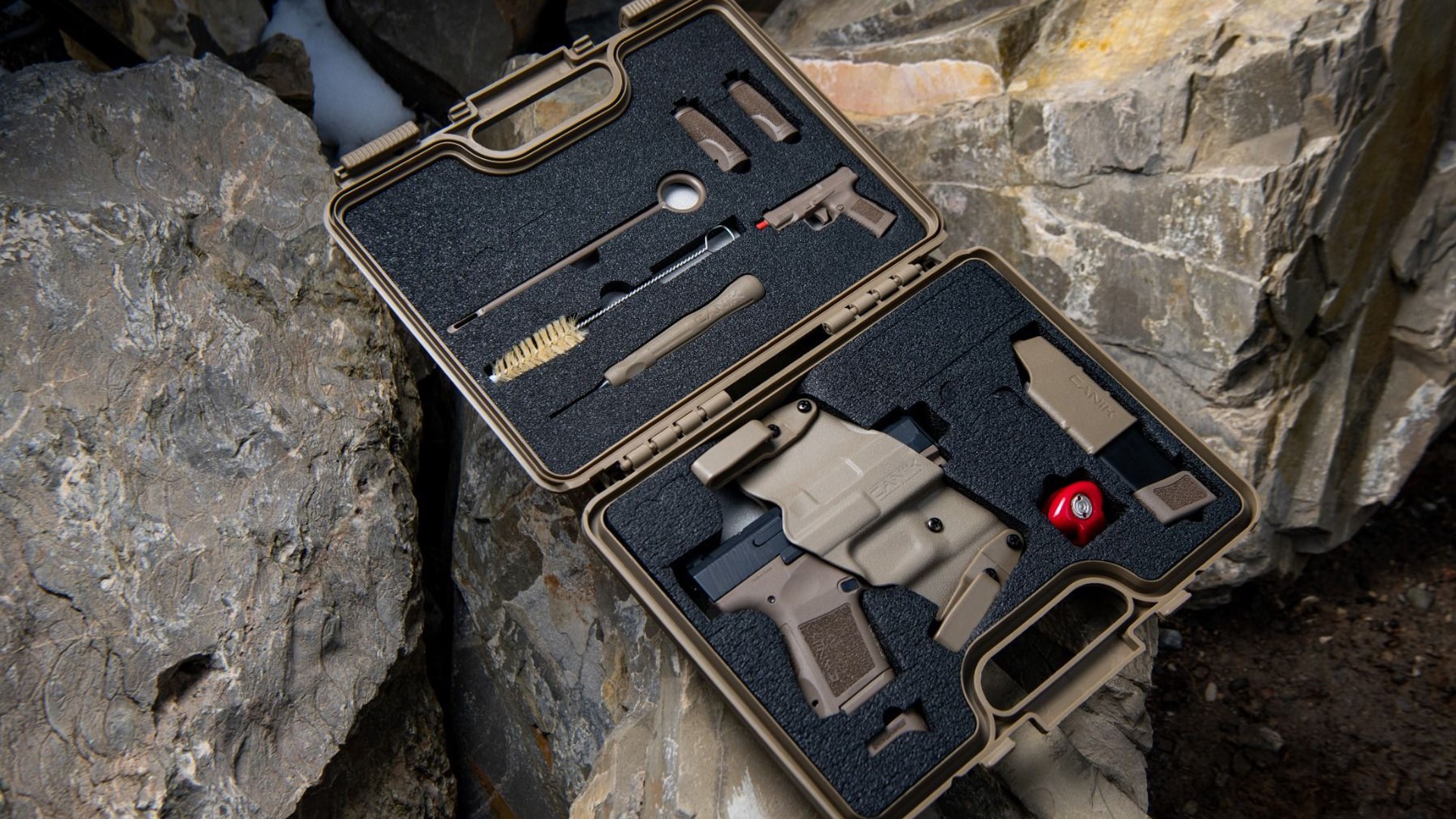 Each MC9 comes in a package that includes a hard case, holster and maintenance kit. Image courtesy of Century Arms.
The pistol is offered in three different finishes—black, flat dark earth (FDE), or two-toned, with a black slide and FDE frame. Each Canik Mete MC9 comes in a hard case and includes two magazines, an inside-the-waistband holster, tool kit and punch, magazine loader and cleaning kit. The pistol has an MSRP of $440. For more information, visit canikusa.com.
Article by JEREMIAH KNUPP
Don't forget to like us on Facebook and follow us on Twitter.