Black Aces Tactical Pro Series L
Black Aces Tactical is known for unique renditions of timeless action designs, and its Pro Series L presents a manually operated, lever-action shotgun that is modernized for today's enthusiast. The 12-ga. scattergun is attractive and functional with creature comforts and customizable features that make for fun days at the range.
The receiver of the Pro Series L is shaped similarly to the Remington 870 family of shotguns and is made of aluminum to help keep the overall weight down to 6 lbs., 4 ozs., unloaded. The barrel is 18.5″ long, giving an overall length of 39". Chambered for 12 gauge, the Pro Series L is compatible with 2 ¾" and 3″ shells.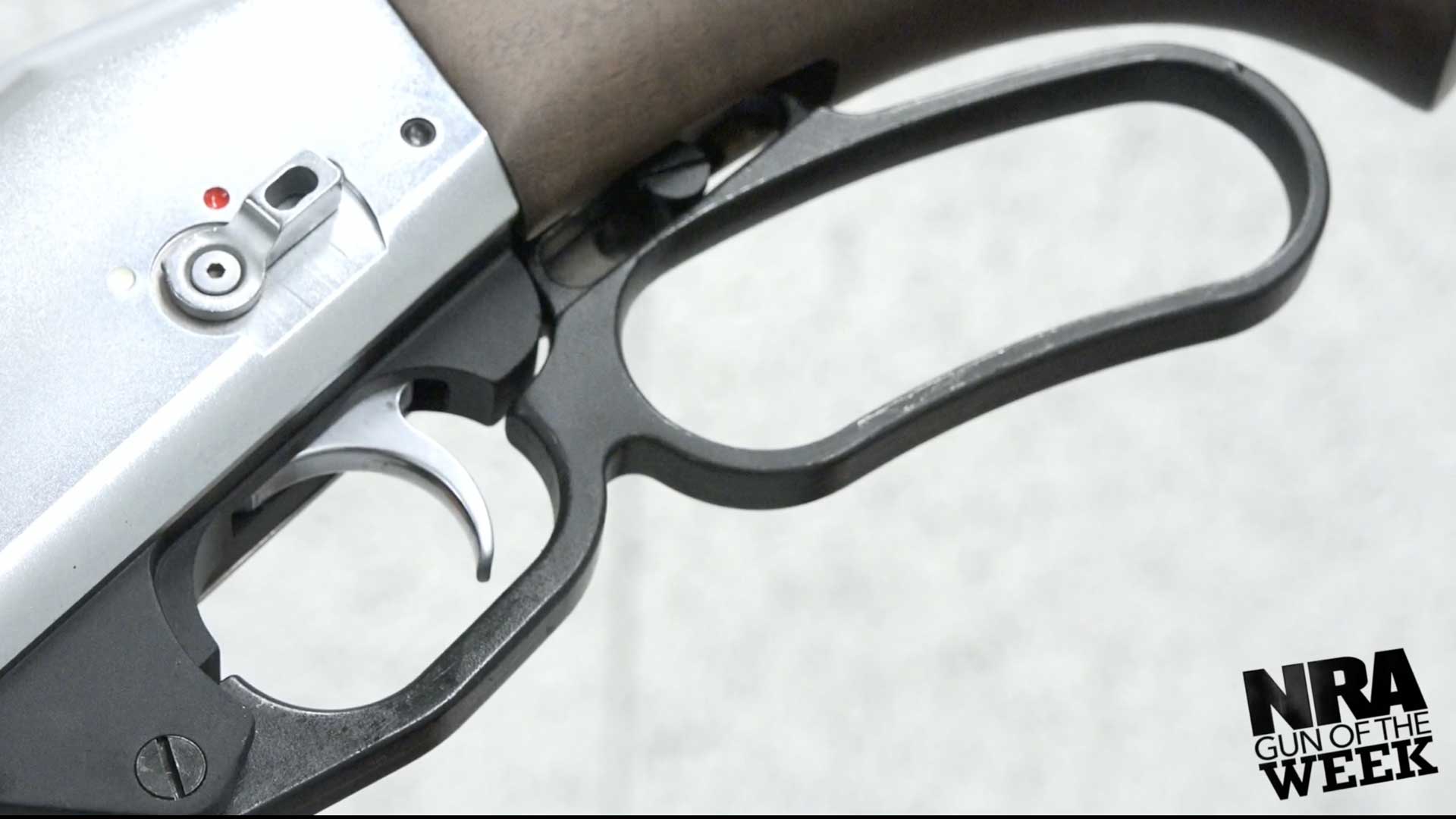 The barrel is also compatible with the Benelli Mobil style of choke tubes, and a set is included with each gun. The combination of shorter barrel length and aluminum receiver results in a shotgun that, while robust, isn't overly heavy or slow to point. The wood stock and hand guard both feature laser stippled grips, which offer nice purchase for bare hands or gloves.The medium-sized loop provides enough room for most hand sizes to fit easily and work the action.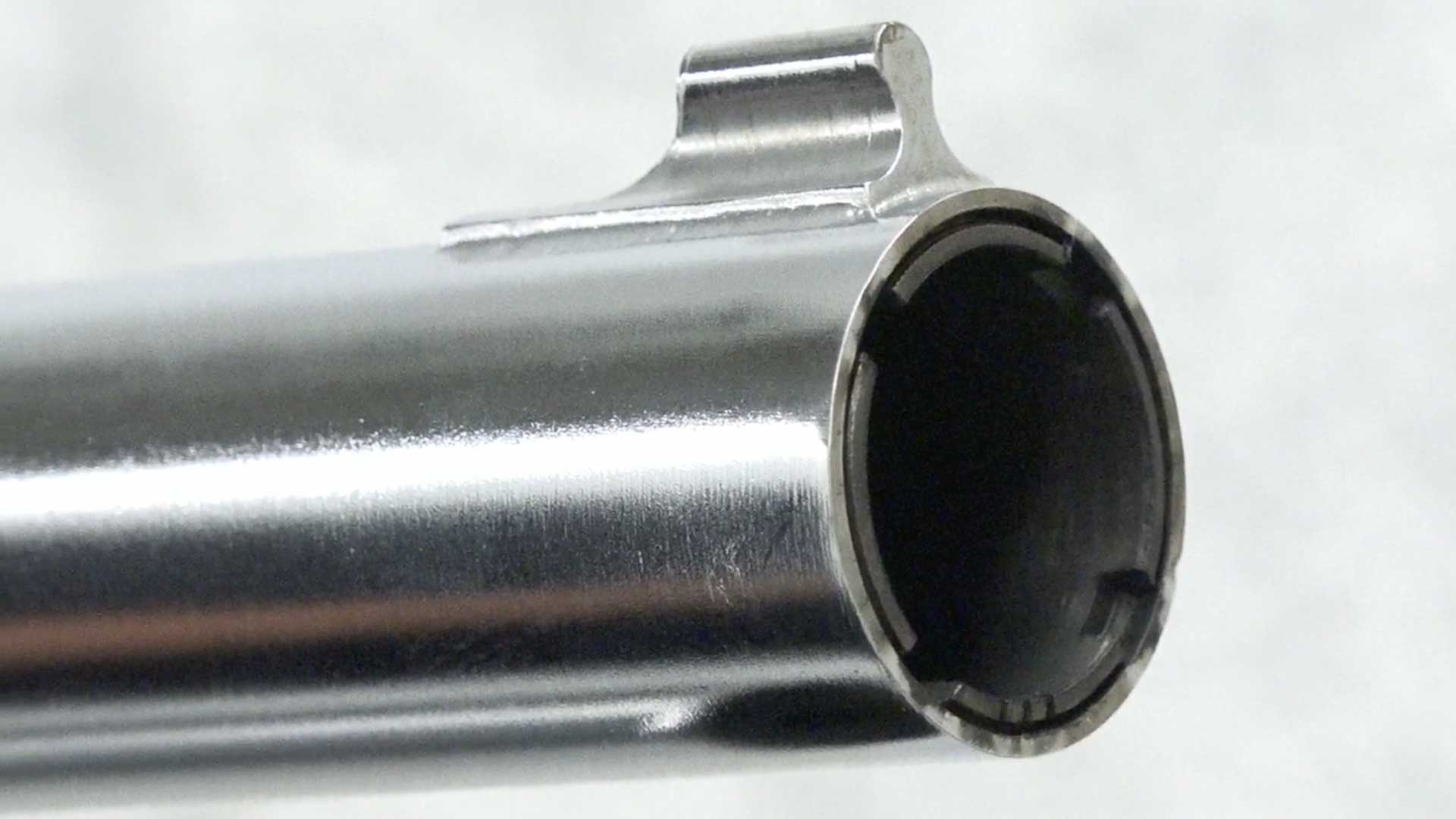 At the range, The Black Aces Tactical Pro Series L is a unique but intuitive experience that takes a little getting used to. Overall, the Pro Series L offers a great combo for both shotgun and lever action enthusiasts, with the best of both wrapped into a single gun.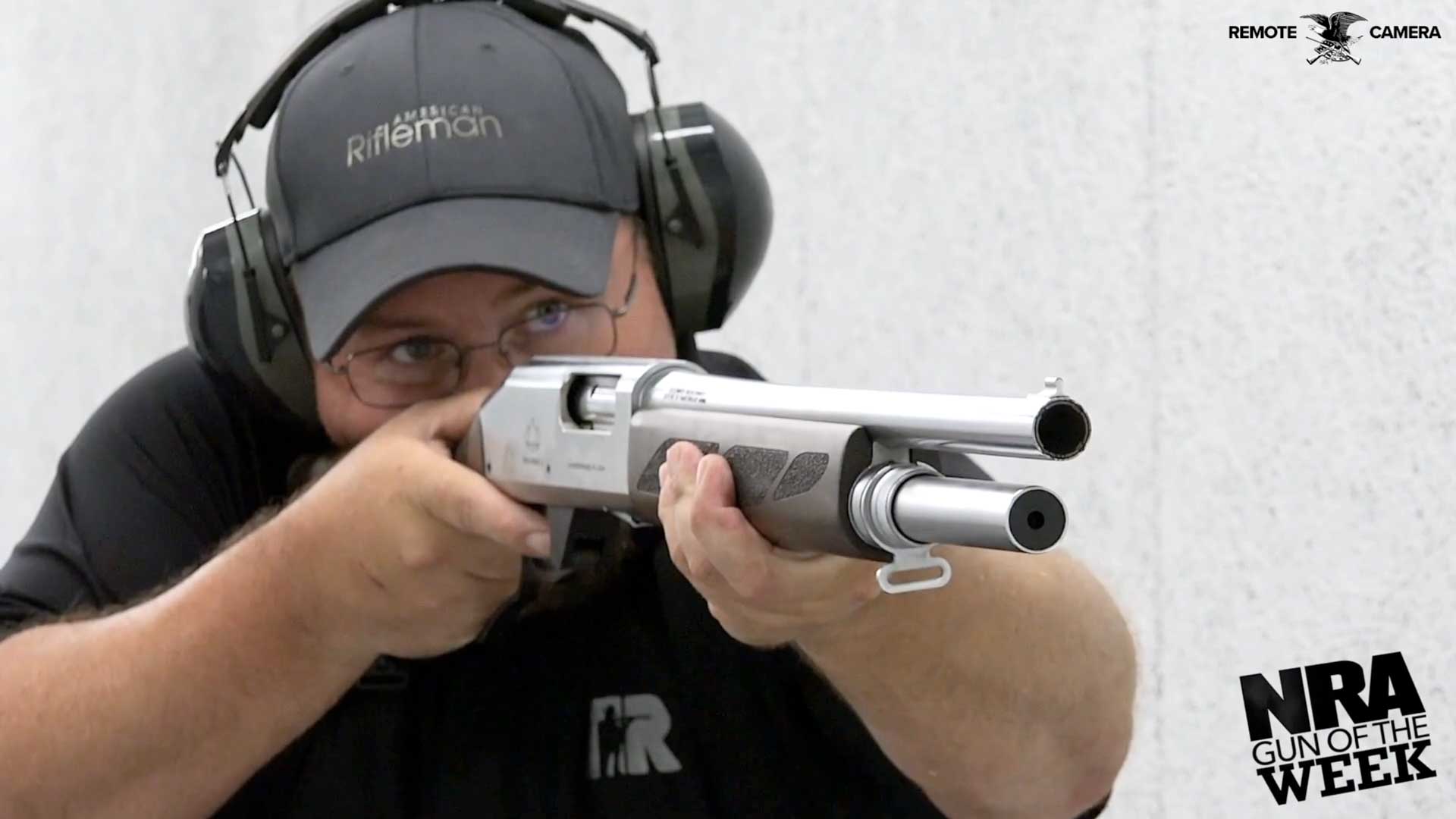 Watch our NRA Gun of the Week video above to learn more about the Black Aces Tactical Pro Series L 12 gauge shotgun.
Pro Series L Specifications
Manufacturer: Black Aces Tactical
Action Type: lever-action shotgun
Chambering: 12 gauge; 3″
Barrel: 18.5″ steel; threaded for Mobil-style choke tubes
Sights: fixed front post
Magazine: six-round capacity, tubular
Stock: wood
Length: 39″
Weight: 6 lbs., 4 ozs.
MSRP: $399
Article by AMERICAN RIFLEMAN STAFF
Don't forget to like us on Facebook and follow us on Twitter.