Review: Axil XCOR Electronic Hearing Protection Earbuds
If you've ever seen a thermal image of a human face, you know that we radiate a lot of heat from our ears. This helps us cool off on hot days, but it also means that over the ear hearing protection such as ear muffs gets really hot, really quickly, especially in the summer. In addition to this, ear muffs can get in the way of a good cheek weld when shooting a rifle or a shotgun. Sure, they work well, especially when they have some form of electronic sound suppression that lets you hear ambient noise and range commands but cuts out when things get really loud.
The ideal hearing protection, then, should provide noise suppressor at levels that are comparable to ear muffs and give you automatic hearing protection as well? Better still, what if that hearing protection could pair with your phone via Bluetooth so you could take phone calls and listen to music or podcasts? All of a sudden, having one set of earphones for everyday use and one set of earphones for the range seems a bit redundant.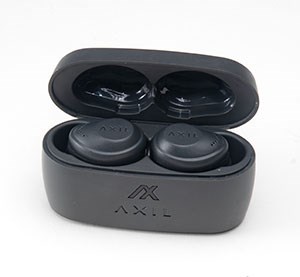 That's the sort of thinking behind the new XCOR in-ear hearing protectors from Axil. The XCOR earbuds themselves are a little bit larger than the Bluetooth earbuds you would use just to listen to music. Just like those other single-purpose headphones, the earbuds themselves are rechargeable and come with a storage case / charging station that can refresh the batteries in a matter of minutes. Unlike those other earbuds, however, the XCOR earbuds come with a selection of foam tips in various sizes for ear canals, as well as a set of looser-fitting silicone tips for when noise reduction is a lower priority. There is also a USB-C charging cable to charge up the storage box and a soft case to hold cable, spare foam tips and charger box all in spot.
Pairing with your phone is done just like any other Bluetooth device, and within seconds, I was using the XCOR earbuds to both protect my hearing and keep me entertained with music as I sighted in a rifle.
While you're listening to music with the XCOR earbuds, a single tap on the right earpiece raises the volume, while a tap on the left earpiece lowers it. You can double tap either earpiece to pause or play, and there are also controls for skipping forwards or backwards to listen to another track. The volume controls are the same in phone mode, and you can tap twice on either earpiece to accept or end a call, while tapping three times on either earpiece will reject a call.
Inserting the earbuds into your ear is easy, and the buds are quite comfortable to wear for extended periods of time. I wore the set I received for review for a three day class at Gunsite, and they blocked out all the shooting noise, even when moving through Gunsite's famous "fun house" indoor tactical range.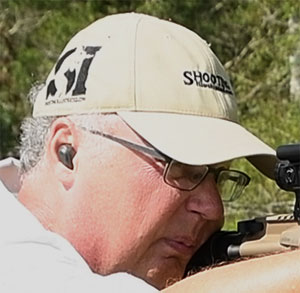 The XCOR earpieces work great as hearing protection on the range, and they are also up to the task of working as earphones for phone calls or listening to podcasts. The one thing I did find is that when it comes to listening to music, they don't have quite the low-end performance compared to a dedicated smartphone Bluetooth earbud set. Bass notes seemed to be lost, which could be due to the lack of direct connection between my skull and the earpieces, something that is required if the hearing protection side is going to be effective. The overall performance of the XCOR earbuds, though, is good enough that I've ditched my separate set of headphones for when I travel for work, relying on just XCOR for listening to music on the airplane and for hearing protection on the range. The electronic hearing protection which stifles the bang of a gunshot on the range also does a bang-up job of filtering out the noise of my fellow passengers on the plane, especially when I swapped out the thick foam plugs for the smaller silicone plugs.
Don't think of the XCOR ear buds as just hearing protection for the range. Rather, it's hearing protection for your entire life, be it on the phone, at a concert or enjoying the shooting sports with your friends.
Axil XCOR In-Ear Electronic Hearing Protection Specifications
9-29 dB Noise reduction, depending on the ear tip style used
USB-C Charging for storage box
Water & dust resistant
Wind resistant
5.2 Bluetooth
Up to 12 hours of battery life
MSRP for the XCOR electronic earbuds is $349.99, and more information on this product and other items from Axil Hearing Protection is available at goaxil.com.
Article by KEVIN CREIGHTON
Don't forget to like us on Facebook and follow us on Twitter.