Shooting With The Pros: Tips From Winchester's Shotgun Team
American skeet and sporting clays are some of the most popular shooting sports in America, and thousands take to the fields and ranges each year, either casually or in competition. Winchester Ammunition sponsors a competitive team of shotgunners, and these shooters are some of the best in the world. Watch our "American Rifleman Television" feature segment above to learn some shotgunning tips from Winchester's professional shotgun shooters.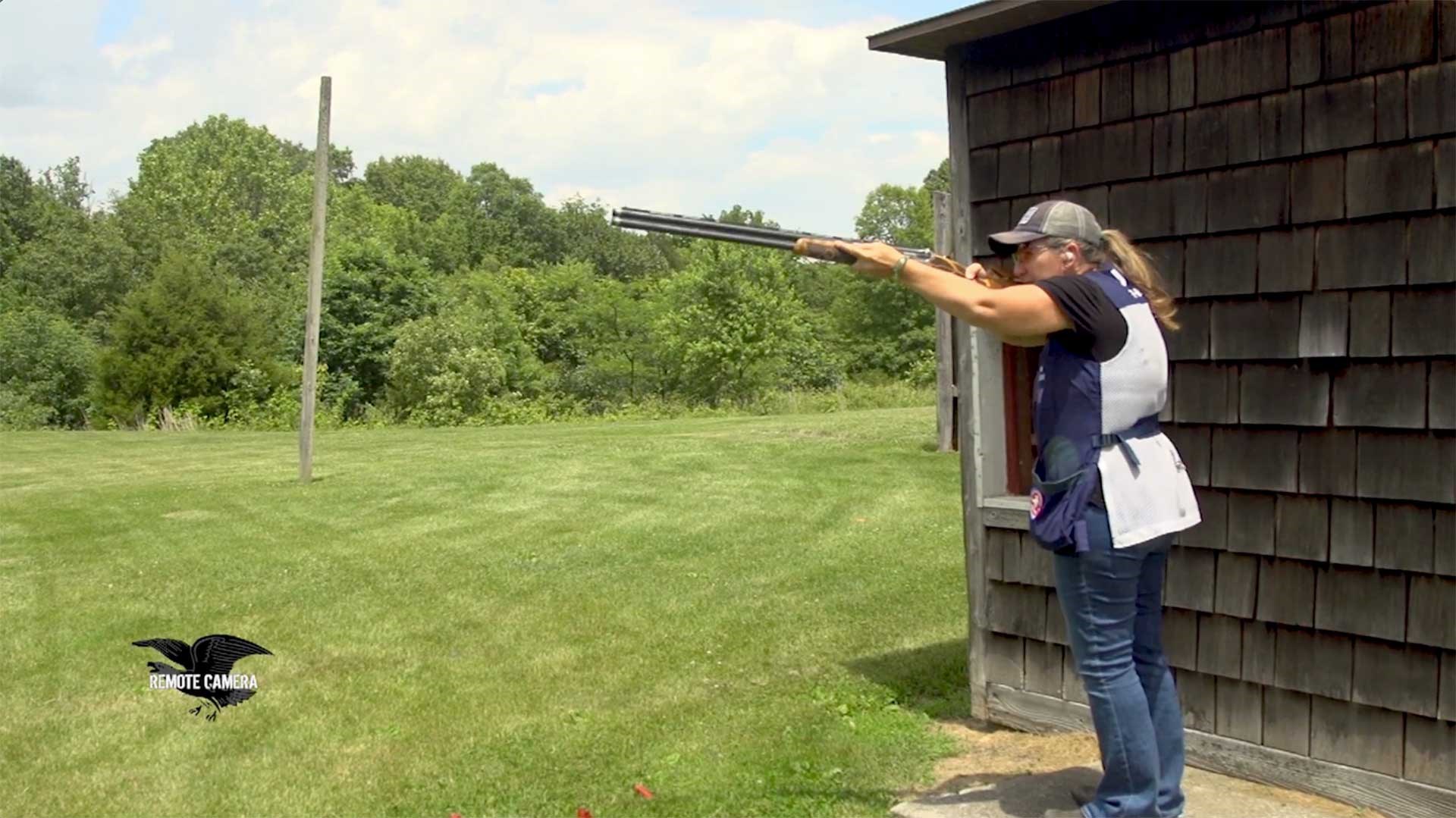 One of Winchester's best-known pro shooters is Kim Rhode, six-time Olympic medal winner and six-time national champion in double trap. Shooting Sports USA Editor In Chief John Parker spent some time on Winchester's Nilo Farms range with Rhode, picking up some tips on how to break clays in American skeet.
"Your whole life, you've been taught to point," Rhode said. "Look at that house, look at that car, look at that dog, and when you point at something, you tend to be right on it. So one of the best tips is you want to put your finger either on the side or underneath your fore-end, and use your finger as an extension of your barrel to point at that target."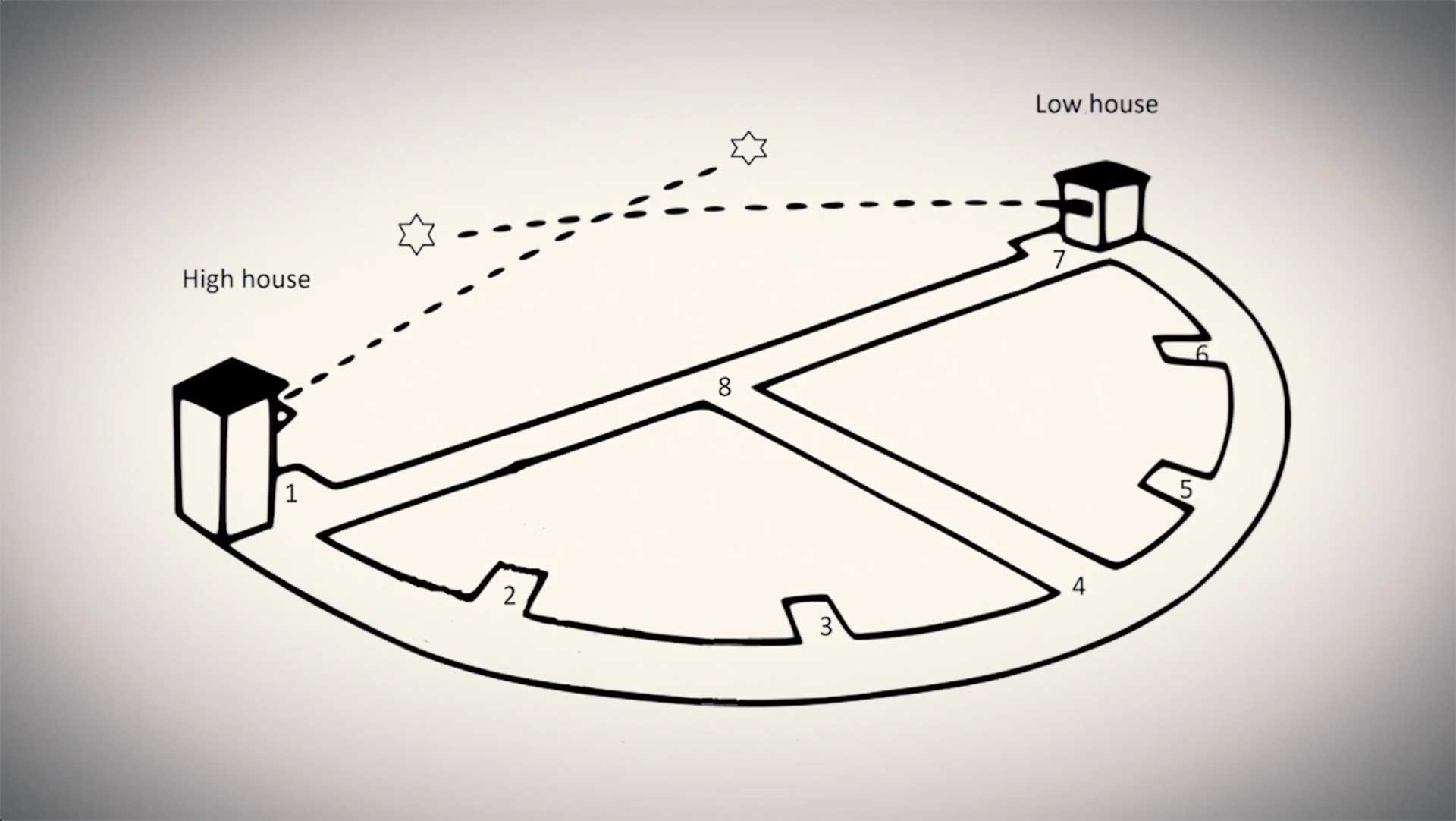 When starting in American, or International skeet, Rhode advised starting on Station Seven, especially when learning. This clay will fly out straight away from the shooter, giving them plenty of time to line up a clean, clear shot and requiring a straight-on aim without any lead distance.
"Another piece of advice is, you know, 'wood to wood,' as we like to say," Rhode added. "Keep your head down, on your comb, make sure that you're lined up, and literally following through with each and every shot. I mean, that follow-through has to be there, that head has to be down and that finger out, and all those combined will hopefully make you successful at hitting some of these targets."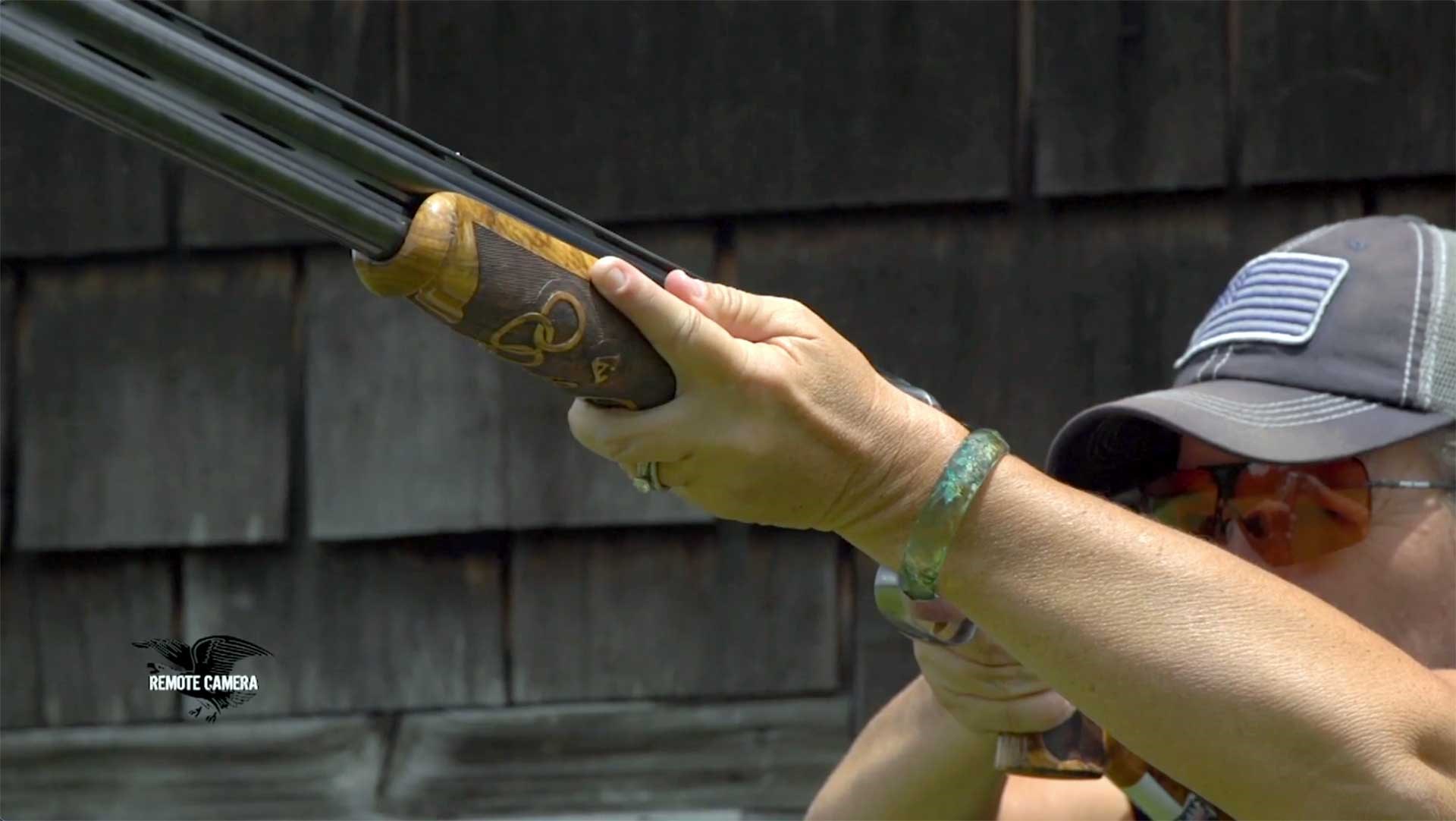 Parker also spent some time with professional sporting clays shooter Desirae Edmunds, also a member of Team Winchester, and walked through the finer points of five-stand and sporting clays.
"One thing about sporting clays is we've got a variety of angles and speeds and distances," Edmunds said. "There's nothing that's consistent in terms of station-to-station or course-to-course. So with sporting clays, there's a big skill level to learn. There's a lot of different speeds and leads to learn. So there are a few things that we can do as a beginner shooter to kind of speed that process up."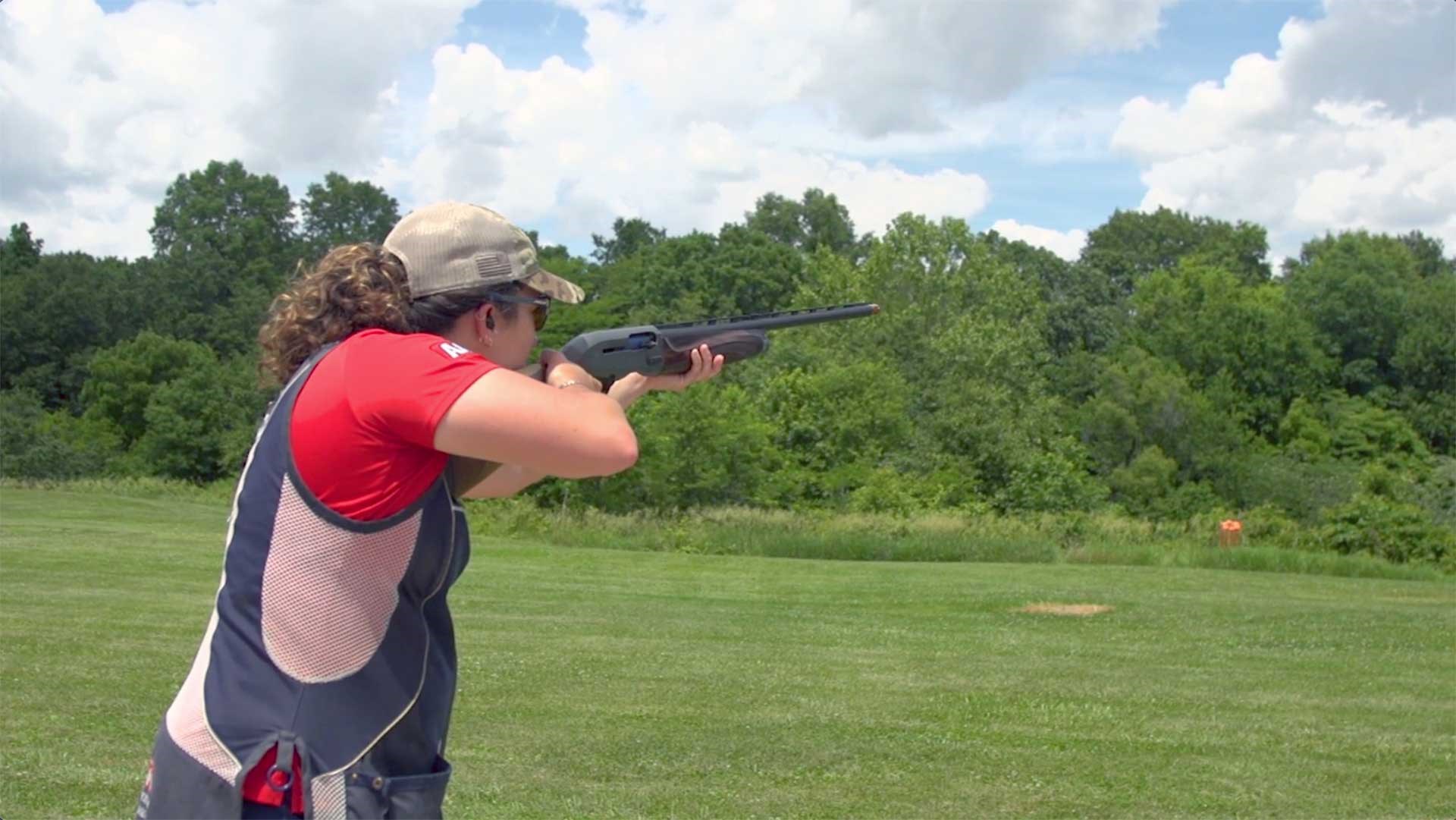 The important elements of approaching sporting clays include gun-mounting, stance, where the feet are pointed and how a shooter's body can rotate. In sporting clays, there are wide angles in which clays can approach, so the ability for a shotgunner to rotate their body and orient themselves properly to the presentation of a clay is critical.
"Everybody who shoots has been that beginner at one point," Edmunds said. "The beauty of shooting is the community. Everyone is there to help you. If you have a question, ask it. If you're unsure, you know, ask for some guidance. Everyone will be there to help you. I promise you that."
To watch complete segments of past episodes of American Rifleman TV, go to americanrifleman.org/artv. For all-new episodes of ARTV, tune in Wednesday nights to Outdoor Channel 8:30 p.m. and 11:30 p.m. EST.
Article by AMERICAN RIFLEMAN STAFF
Don't forget to like us on Facebook and follow us on Twitter.