Smith & Wesson Performance Center M&P 2.0 10mm
This week, we're taking a closer look at the Smith & Wesson Performance Center M&P 2.0 10mm. A long-slide 10mm with elevated night sights and an optic-cut, this M&P 2.0 would make the perfect sidearm for a hunter afield. A ported barrel and slide help keep follow-up shots quick and accurate for all of its 15+1 rounds. Learn more about it in the video embedded above, hosted by Editor in Chief Scott Olmsted and Digital Associate Editor David Herman. MSRP: $749; smith-wesson.com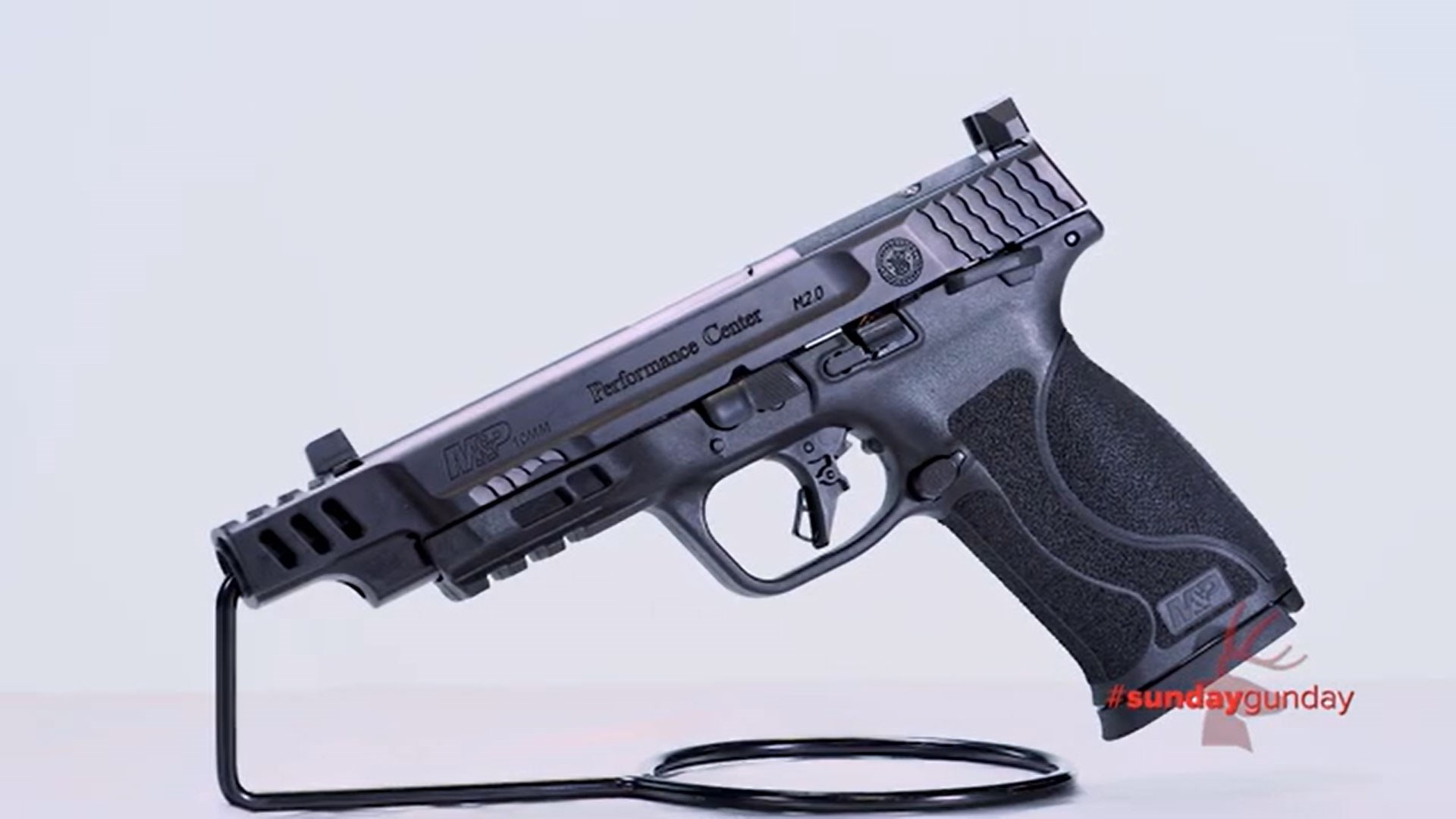 For more #SundayGunday, check out our playlist on YouTube, where all previous episodes are archived.
This week, we're taking a closer look at the Smith & Wesson Performance Center M&P 2.0 10mm. A long-slide 10mm with elevated night sights and an optic-cut, this M&P 2.0 would make the perfect sidearm for a hunter afield. A ported barrel and slide help keep follow-up shots quick and accurate for all of its 15+1 rounds. Learn more about it in the video embedded above, hosted by Editor in Chief Scott Olmsted and Digital Associate Editor David Herman. MSRP: $749; smith-wesson.com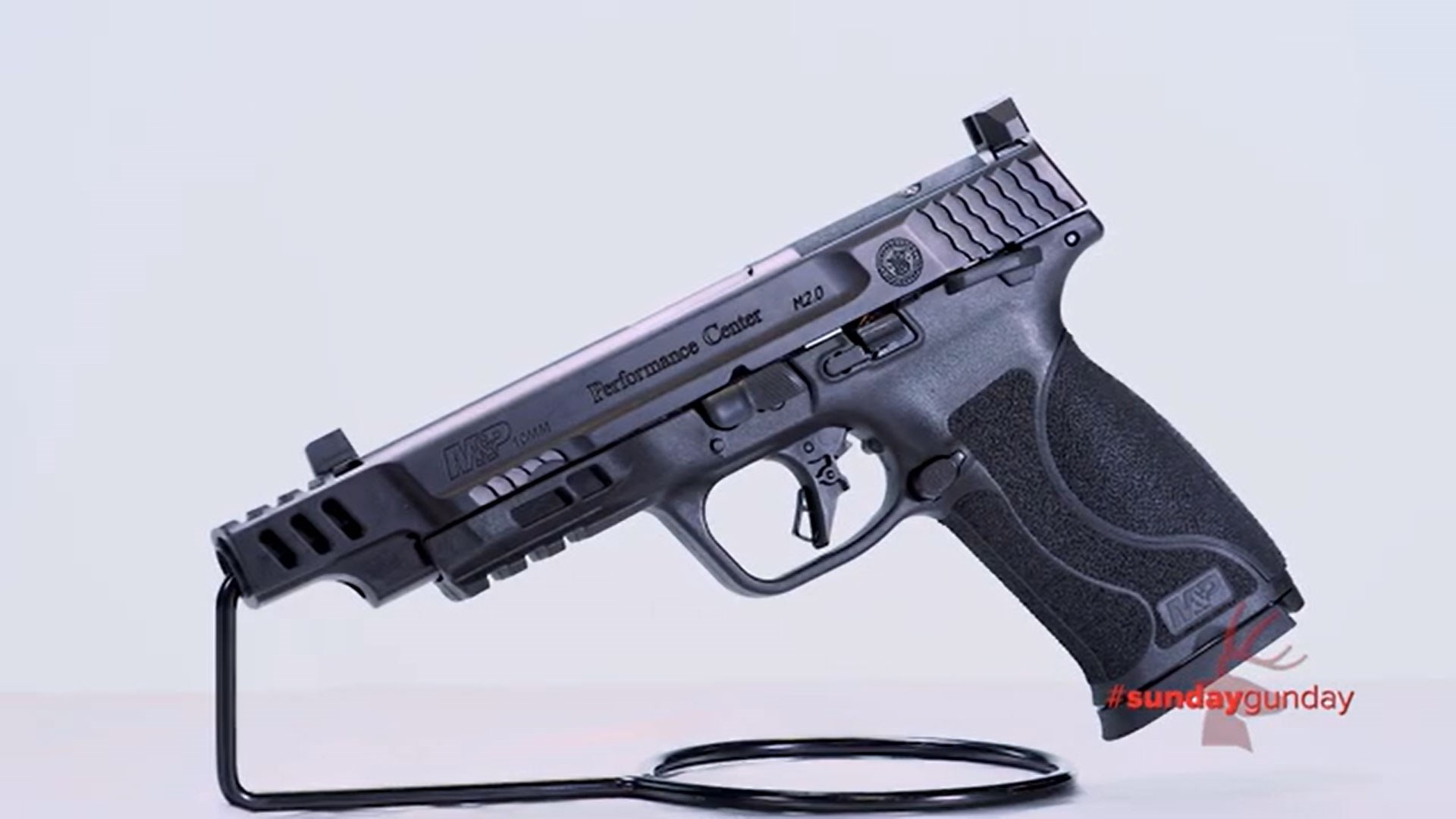 Don't forget to like us on Facebook and follow us on Twitter.