ARTV: Behind The Scenes At Rock River Arms
Rock River Arms, based in Colona, Ill., is best known for its AR platform rifles and 1911 pistols. Today, it continues to be a popular manufacturer of various rifle and pistol lines. Back in 2018, American Rifleman staff had an opportunity to get a behind the scenes look at the company's manufacturing facility to see what goes into Rock River Arms firearms.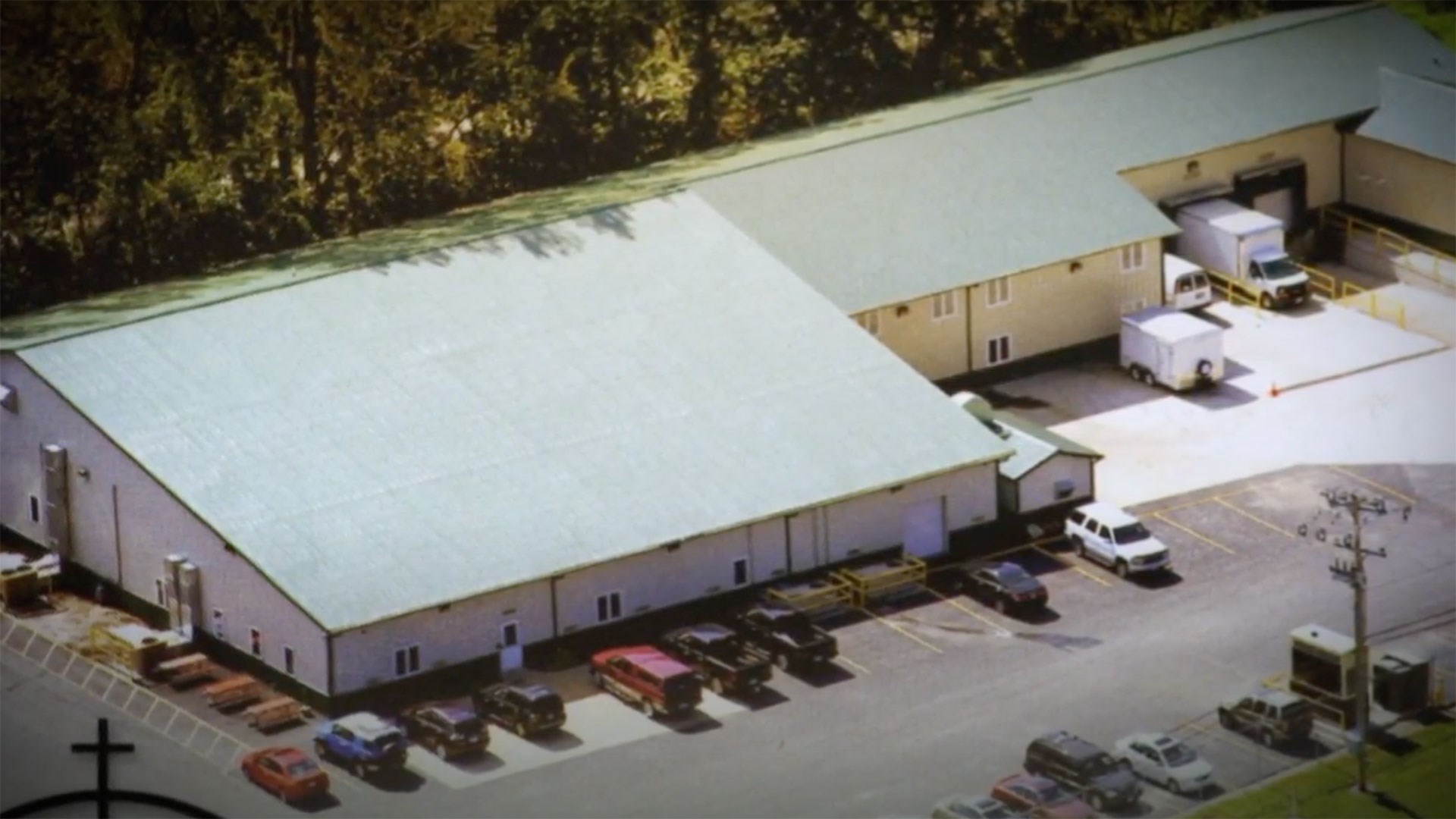 An aerial view of the Rock River Arms facility in Colona, Ill.
The company got its start in 1996 by brothers Mark and Chuck Larson, with the aim of building custom 1911 pistols. Both brothers worked to critique and improve some of the dimensional aspects of the 1911, including the slide to frame fit, extractor cut, firing pin stop and pin sizes. These critiques were worked into the Rock River Arms custom 1911 pistols, resulting in pistols with a tight fit. Rock River Arms continues to produce its 1911 lines to the same level of precision today, aided with the capabilities of modern CNC machining.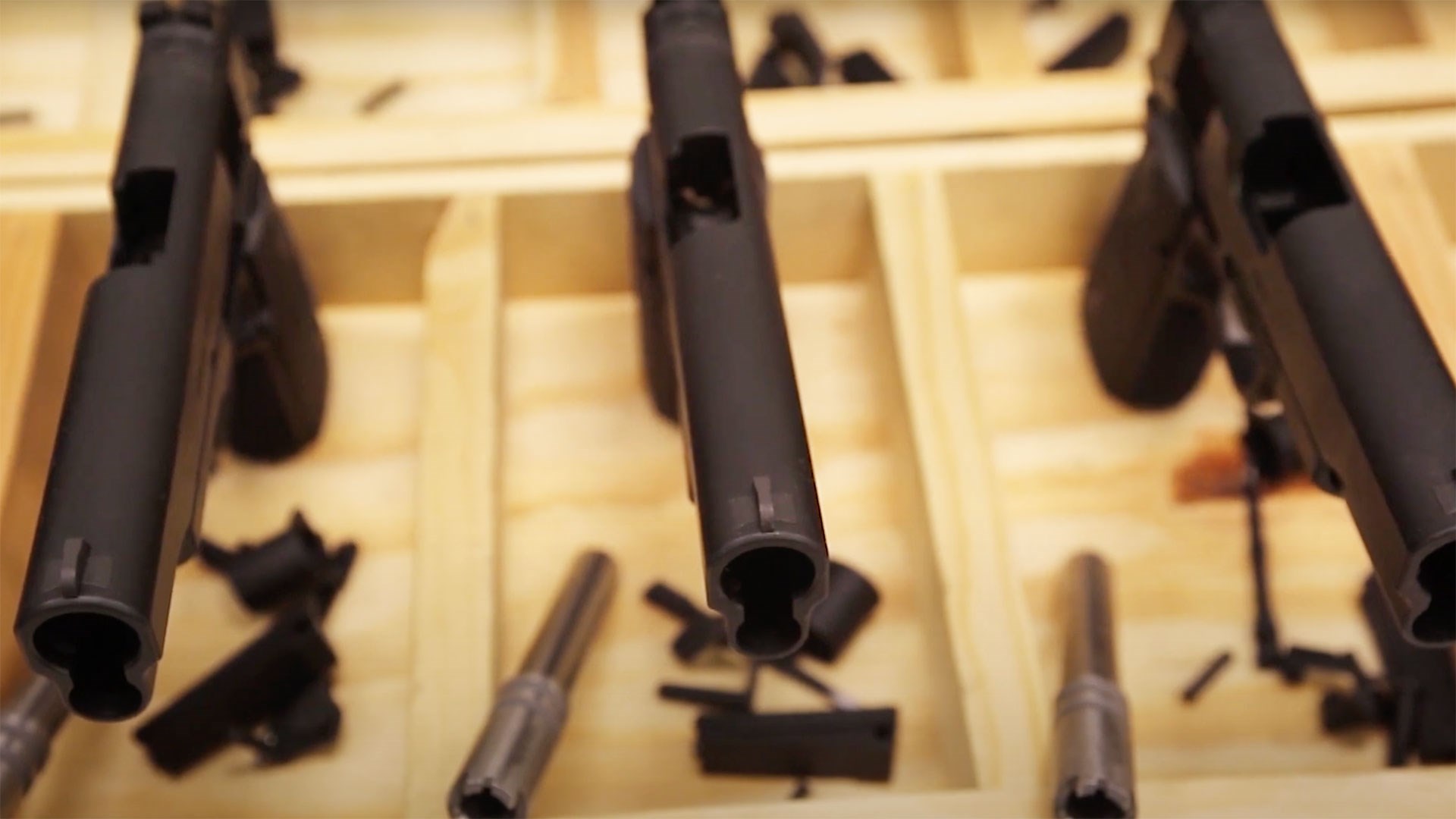 Rock River Arms 1911 pistols in their own assembly tubs at a workstation.
While the company gained initial recognition for its 1911 pistols in the years shortly after its founding, its next big step was into the AR platform markets in 2000. At the time, the AR-15 market was relatively small with few companies offering examples but showed promise of future growth. The early Rock River Arms AR-15 rifles, known as the LAR-15 series, were offered to the law enforcement and commercial markets, and were some of the first AR-15 rifles to be offered from the factory with Picatinny railed handguards. The company also developed its own variant of the AR-10, called the LAR-8 series.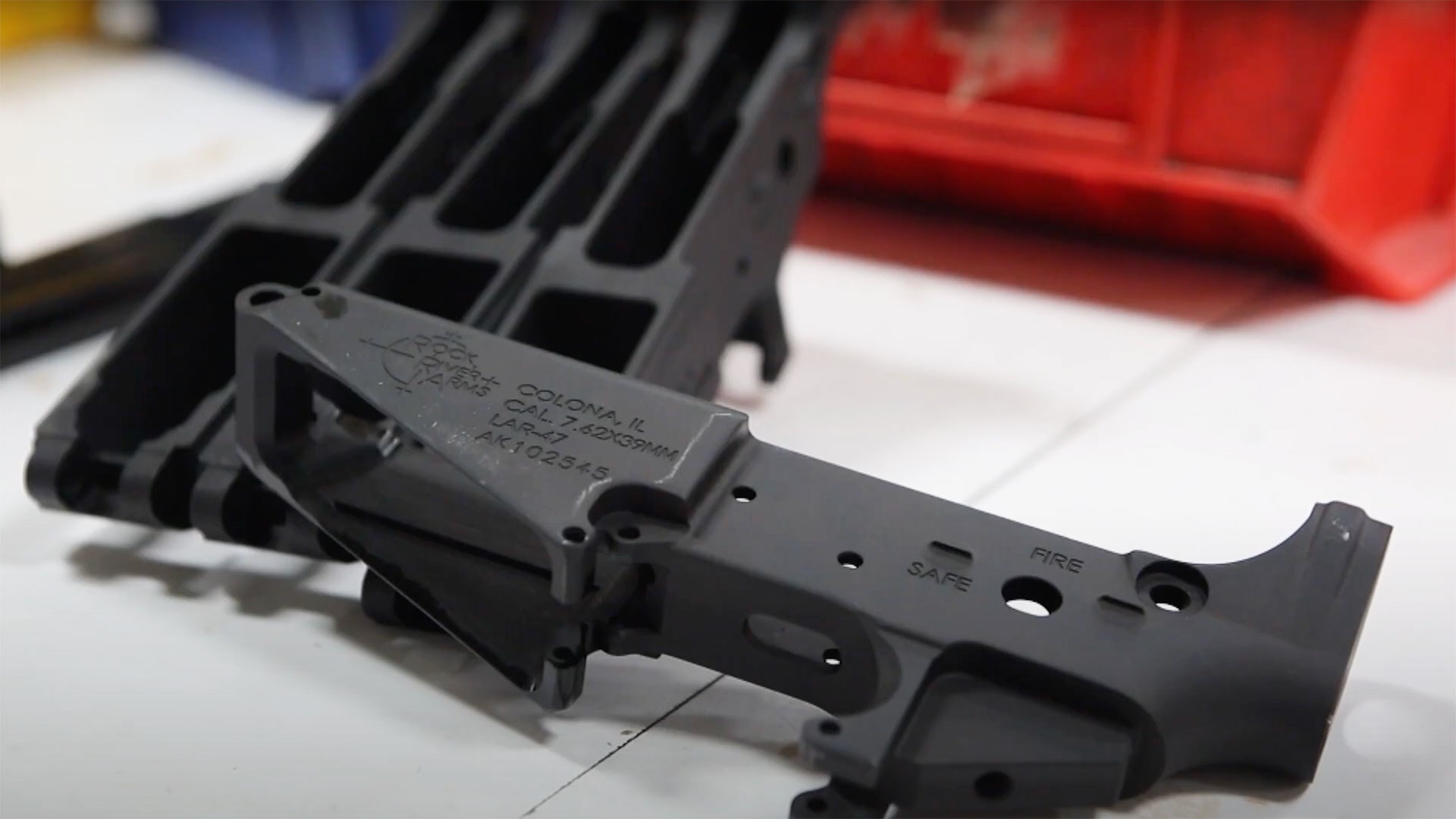 A stack of Rock River Arms LAR-47 lower receivers awaiting assembly.
In the two decades since its entry into the AR market, Rock River Arm's lineup has grown substantially, with several different configurations and profiles offered, from pistol caliber carbines to long-range rifles chambered for .338 Lapua. These various offerings come with an assortment of added features out of the box from Rock River Arms, from various handguards, muzzle devices, barrel profiles, furniture, and billet receivers. There are also some more unique models, like the gas-piston driven LAR-PDS and the LAR-47 which is chambered in 7.62×39 and compatible with AK magazines.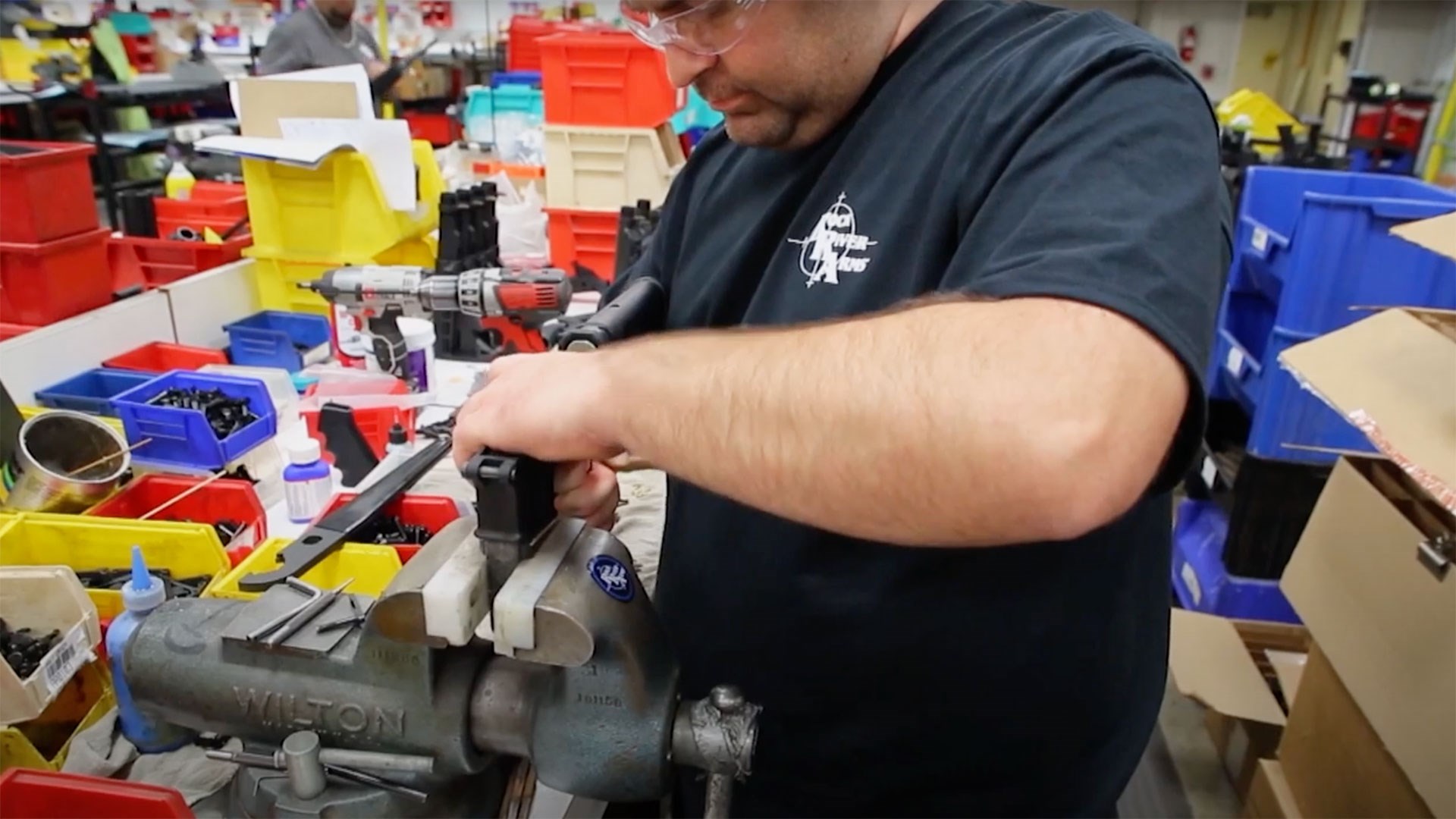 A view of the workshop floor in Rock River Arms' facility, with armorers assembling LAR-15s.
The 1911 lines have also matured, with eight different models offered. Made with forged slides and frames, Rock River Arm's 1911s vary from carry options chambered in .45 ACP to competition models in 9 mm Luger. Rock River Arms has also released its own bolt-action rifle, the RGB-1S series in .308 Win. or 6.5 mm Creedmoor, which earned the Shooting Illustrated Golden Bullseye "Rifle Of The Year" award for 2022. For more information on the current lines of rifles and pistols currently offered by Rock River Arms, visit rockriverarms.com.
To watch complete segments of past episodes of American Rifleman TV, go to americanrifleman.org/artv. For all-new episodes of ARTV, tune in Wednesday nights to Outdoor Channel 8:30 p.m. and 11:30 p.m. EST.
Article by AMERICAN RIFLEMAN STAFF
Don't forget to like us on Facebook and follow us on Twitter.