Dillon Precision BL 550 Basic Loader Review
Due to political turmoil, for most the year 2022 has become known as a year of shortages. From gas, to basic essentials such as food and dwindling household income due to skyrocketing inflation, every aspect of life has been affected. On top of all this, for the time being, there appears to be no apparent relief on the horizon.
The COVID-19 pandemic and the social unrest that resulted from it also caused a similar nation-wide shortage in ammunition and reloading supplies. However, over the last several months, the ammunition industry has appeared to have successfully weathered that storm. Ammunition has gradually began to reappear on store shelves. But, there are those who wonder how long the rebound will last while simultaneously pondering alternative forms of relief—such as getting the necessary tools in order to load their own ammunition.
In a recent column, Shooting Illustrated's Ammo editor Richard Mann touched on this very topic by discussing the five most common questions asked by those who contemplate loading their own ammo, in a Beginner's Guide to Reloading.
In his column, one of the essential pieces of equipment you will need is a reloading press. And while there many brands and types from which to choose, I suggest beginners would be better off considering a single-stage press for starters. Mann echoes the sentiment when he writes, "Sure, you can learn to load on a progressive press like the RCBS Pro Chucker 5 ($730) or a Dillon XL 750 ($593), but the learning curve is shorter with a single-stage press. You'll also find a single-stage press is very handy to have around, even if you ultimately do most of your loading on a progressive." While I find no fault or flaw in any of the presses or other accessories that Mann cites in his column, the single-stage option I'd recommend for the prospective newcomer is the Dillon Precision BL 550 Basic Loader.
An entry-level version of the company's popular RL 550C progressive press, Dillon Precision BL 550 Basic Loader features a funnel system so weighed powder charges may be poured into the case without removing it from the shellplate and an integral arm facilitates hassle-free primer-seating by hand. Each are in lieu of the automatic systems present commonly found in the company's more costly offerings. Best of all, thanks to the press' modular design, the BL 550 can be upgraded à la carte to function as a semi-progressive/turret-style or fully progressive 550C press as your budget allows.
Once your dies are set in the tool head, using the BL 550 is easy: First, place an empty cartridge case into the BL550's shellplate at Station One. Lower the operating handle to deprime and resize the case. While the platform is in the "up" position, set a primer into the primer-seating arm. Raise the operating handle, and push it forward to seat the primer into the case. Second, advance the index sprocket with your thumb and lower the operating handle. At Station Two, pour your powder charge into the case. Then, raise the operating handle and advance the index sprocket with your thumb. Next, at Station Three, place a bullet on the powder-charged cartridge case and lower the operating handle, seating the bullet into the case. (NOTE: with some competitors' die sets, this action may crimp the bullet in place as well.) Next, raise the operating handle and advance the index sprocket with your thumb. Finally, at Station Four you may use a separate crimp die (most Dillon die sets incorporate a separate crimp die to facilitate easier die adjustment) or simply advance the shellplate with your thumb and remove the loaded cartridge from the shellplate at Station One. Loading a single cartridge is as simple as that. To load more, simply lather, rinse and repeat the process.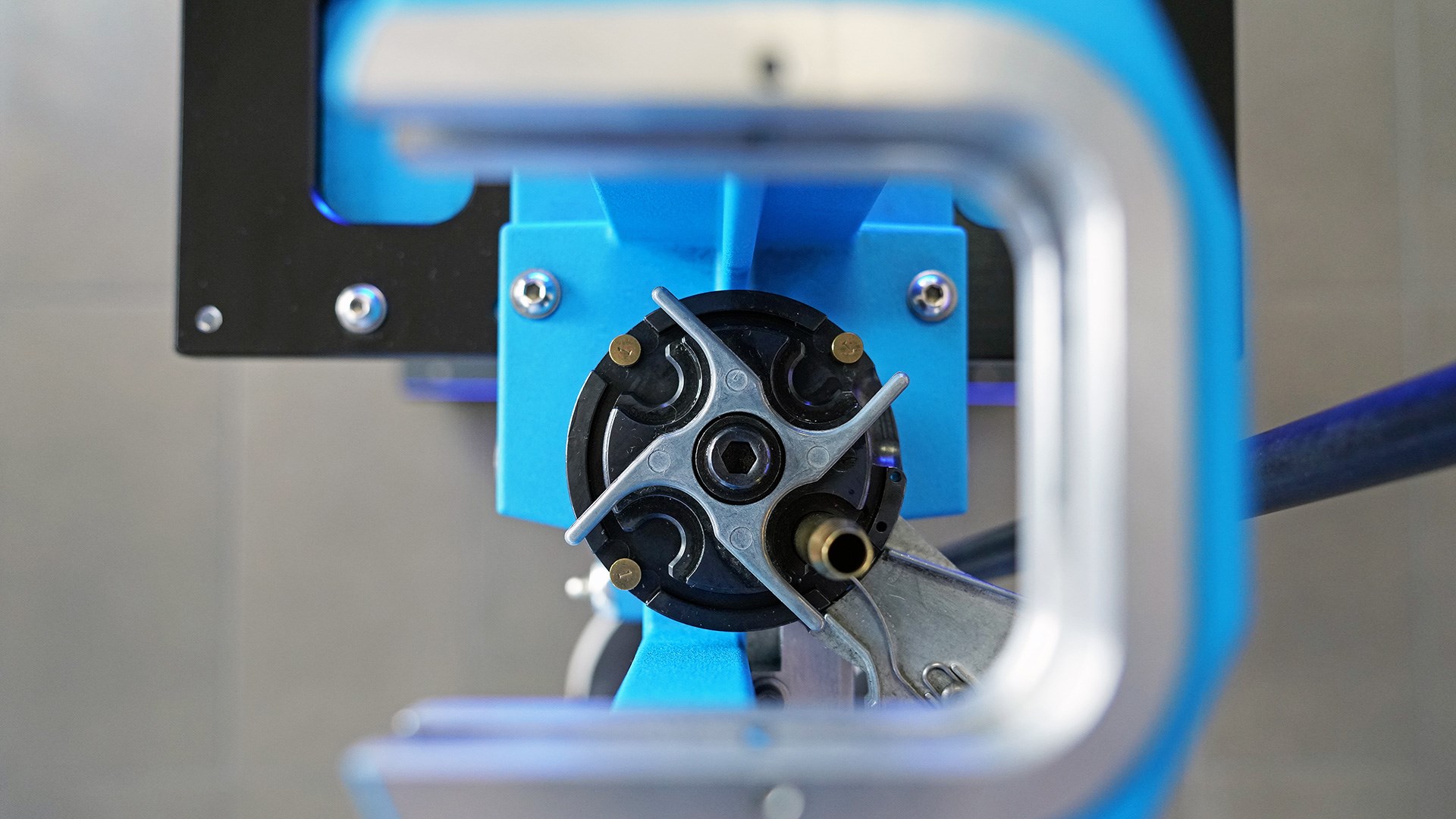 For those who can see the desire to load multiple calibers in their future, the BL 550 can accommodate .32 ACP up through .338 Lapua, .416 Rigby and even .460 Weatherby. That's more than 160 different pistol and rifle calibers, so it can easily adapt to meet your changing needs as well as your enhanced relaoding skill set.
Best of all, Dillon offers a 30-day, risk-free trial period. If it doesn't live up to our claims or your expectations, return it for a full refund. If you're thinking about taking up reloading, the Dillon Precision's BL 550 is a worthy investment.  MSRP: $395; dillonprecision.com
Article by BOB BOYD
Don't forget to like us on Facebook and follow us on Twitter.