Fire- and Thief-Defense: Liberty Safe's Lincoln Series
"Safe" and "fire" are two commands most of us are familiar with. But those two words took on an even greater and more personal meaning for me recently.
Like any responsible firearms owner, my guns had been securely locked away, out of sight and out of reach from unauthorized individuals, whether family, guests or anyone else entering my home—invited or uninvited. But recent events in California have caused me to reevaluate the safeguards I had taken to protect my guns.
Beginning in the late summer and early fall of 2019, a calamitous series of raging wildfires, caused by events both manmade and natural and fueled by tinder-dry vegetation as the result of years of drought, erupted throughout northern and southern California.
Compounded by airborne sparks, which burst into new blazes miles away from the main fires, red-hot walls of flames, pushed by violent sixty-mile an hour heat-generated winds raged throughout Ventura, Riverside and Los Angeles counties in the southern part of the state where I live.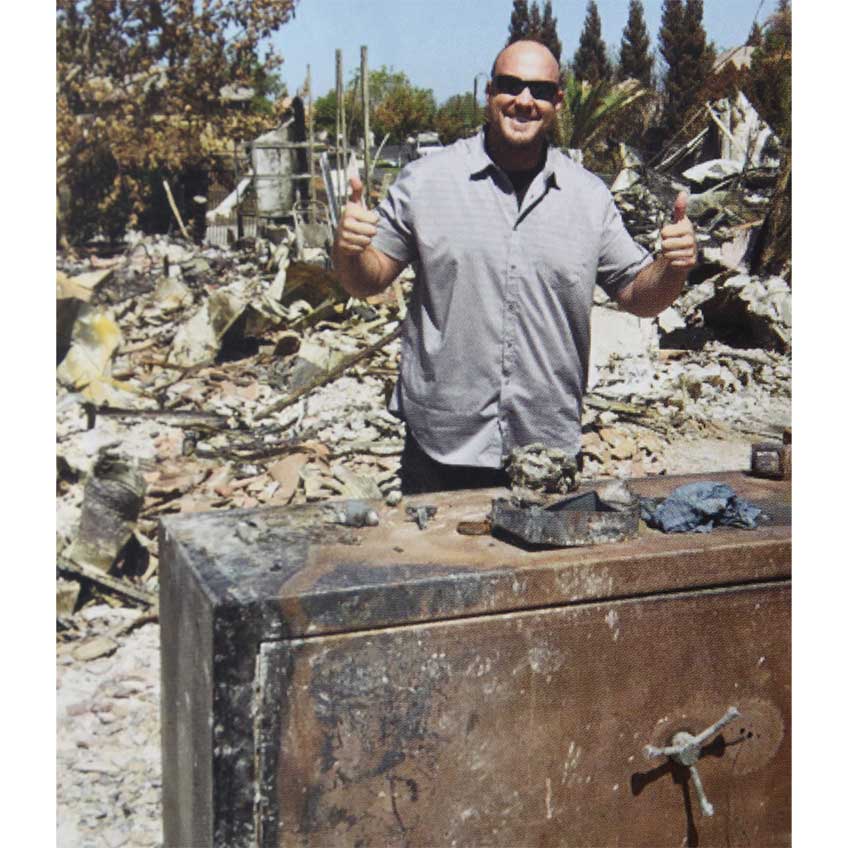 One morning, as I stepped out onto my front porch, I saw a thick gray haze rolling down the street and smelled the pungent smoke from a fire that had started minutes before due to an illegal campsite in the Santa Monica Mountains near my home. The fire spread through the foothills and eventually caused the closure of a portion of the 405 freeway, one of the busiest traffic corridors in L.A. But thanks to the fast action of the city's firefighters, the flames never reached my neighborhood.
Meanwhile, in the northern part of the state, tens of thousands of people had been evacuated from their homes as more than 76,000 acres were turned into scorched earth and the blackened skeletons of charred trees by the same deadly combination of fierce winds and dry vegetation.
The town of Paradise was completely destroyed, and almost a million people were left without electricity when utility companies shut down their aging power lines to prevent them from igniting even more dry brush. Overall, three people were killed, thousands of homes throughout the state were destroyed, and hundreds of families literally lost everything they had.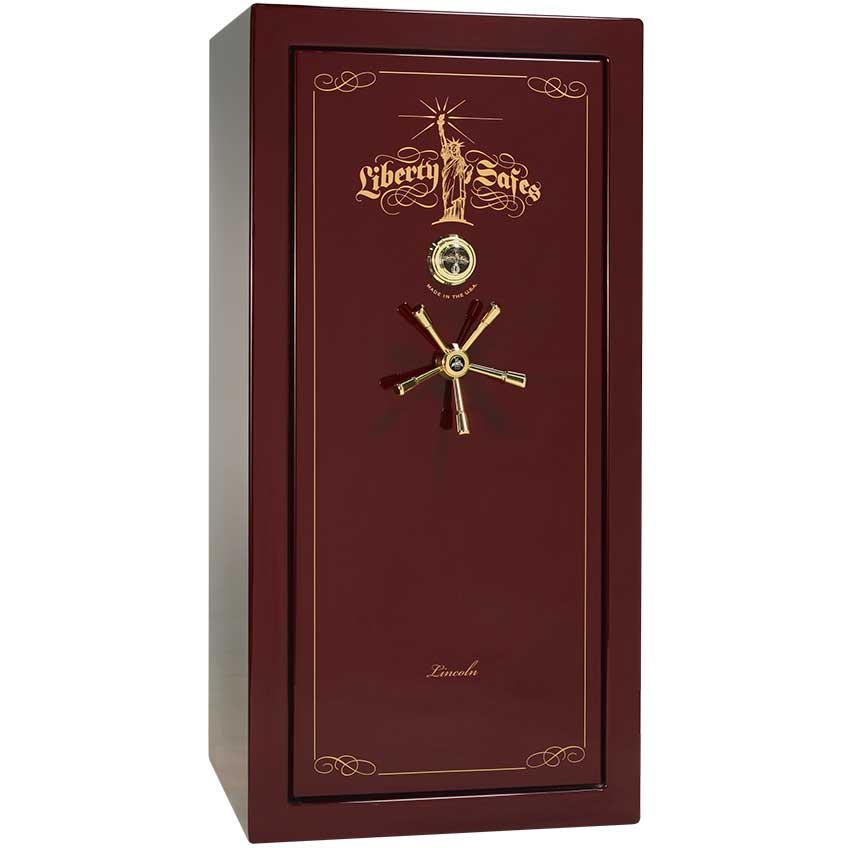 All of this caused me to rethink the precautions I had taken regarding the storage of my firearms. Keeping them safe from theft and secure from unauthorized use may no longer be enough. What about their destruction from natural disasters that included not only fires, but the hurricanes, tornadoes and flooding that was so prevalent in other parts of the country? After all, when it comes to guns, we're talking about items made of wood and metal, which char and burn; polymers can warp and melt under the intense heat of a house fire.
Obviously, a gun safe is one of the most logical solutions to safeguard your firearms. But it's no longer enough to simply say, "Yeah, I have my guns locked in a safe." Given the omnipresent natural disasters that seem to be occurring with greater frequency, it can't be just any gun safe, and in my case, I wanted one that would withstand the raging heat of a firestorm.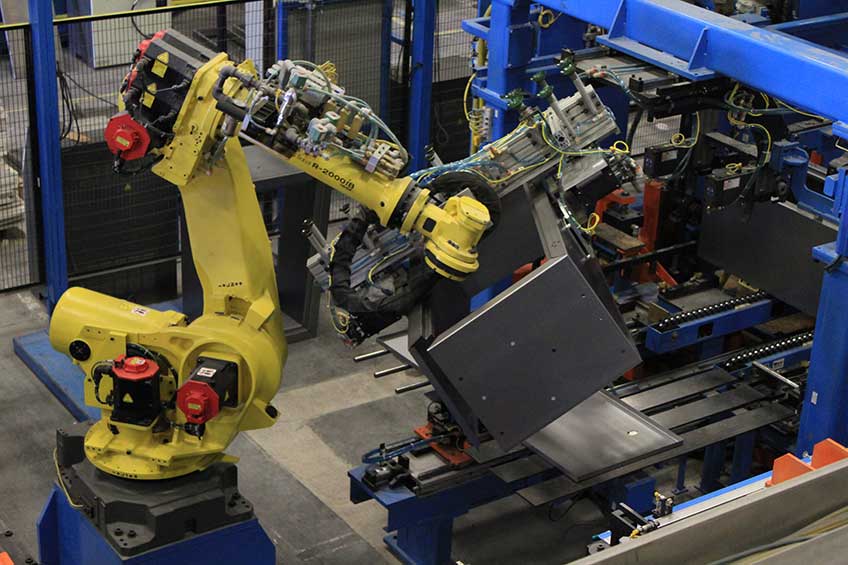 But it wasn't just for my guns. A safe that is both secure and fireproof also means it's an ideal storage place for important documents such as birth certificates, photos and passports, not to mention those invaluable authenticating letters from Colt and Smith & Wesson and other pieces of paper provenance that can add to a firearm's value.
After doing some online research, I soon discovered that not all gun safes are equal. In addition to the number of options offered and varying degrees of protection, there are size considerations, along with the reputation of the safe company itself. Plus, cost is a major factor. Unfortunately, most of us have a tendency to go with the cheapest model we can find, rather than purchasing the highest quality we can afford. My advice: go for the greatest level of security you can obtain.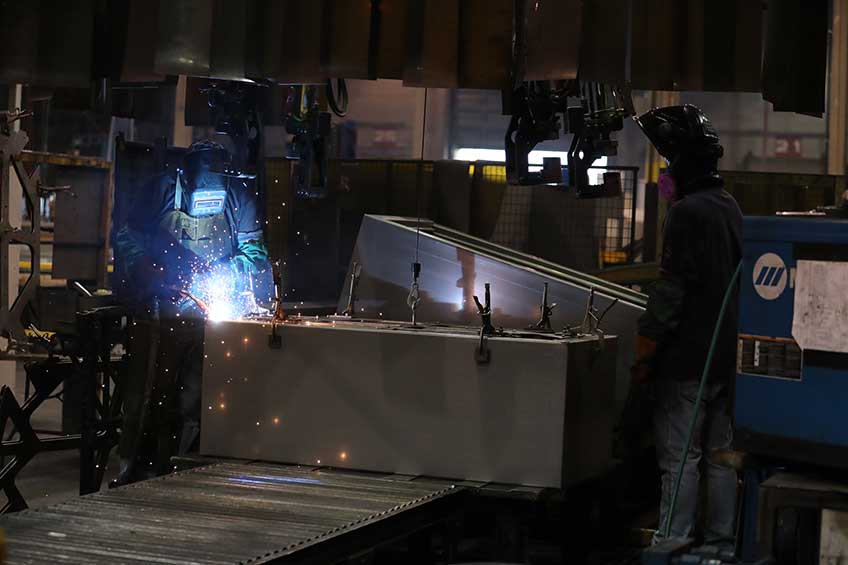 Also, consider what guns you are going to store in the safe. I wanted one that would handle both long guns and handguns, so I immediately discounted small, semi-portable desktop or medium-sized closet floor safes. Besides, I've heard too many stories about homes being robbed for just their safes by "smash-and-grab" punks who quickly carry them off still containing their contents. No, I wanted a large, heavy, fireproof safe that couldn't be readily transported and, as an added precaution, could be bolted to the floor; besides the threat of fires, California is earthquake country.
But weight is equal to size, and herein was my problem, for I only had a specific area where I could put a safe. However, within those confines, I used the same rationale for selecting the size of a safe as I do when buying a cigar humidor—buy one bigger than you think you'll need, because sooner or later, you're going to fill it up. As another consideration, when having the safe installed, make sure there's enough room to open the door completely, as some door interiors can be used for additional gun storage.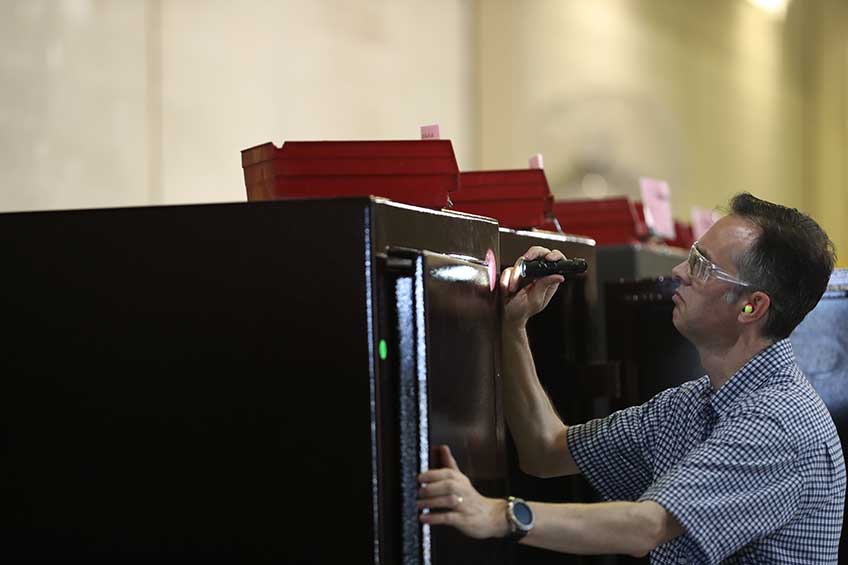 Also, do you want your safe to be attractive or discreetly plain? In today's world, you may not want it to be obvious that you have a gun safe in the house. But then, why not have something pleasing to look at whenever you walk into your den or when you pull your car into the garage? This is a personal decision and one that should perhaps be discussed with other members of your household.
All of these factors helped me narrow my choices considerably. I finally decided to go with Liberty Safe, which by no small coincidence, also happens to be the top-selling full-size residential safe company in the country. Not only are Liberty safes made in America (not all safes are), but Liberty also manufactures safes for Cabela's, Colt and the National Rifle Association. Plus their safes come with a lifetime warranty, which even covers repairing or replacing (and that includes installing) any Liberty safe that is damaged by fire or an attempted robbery.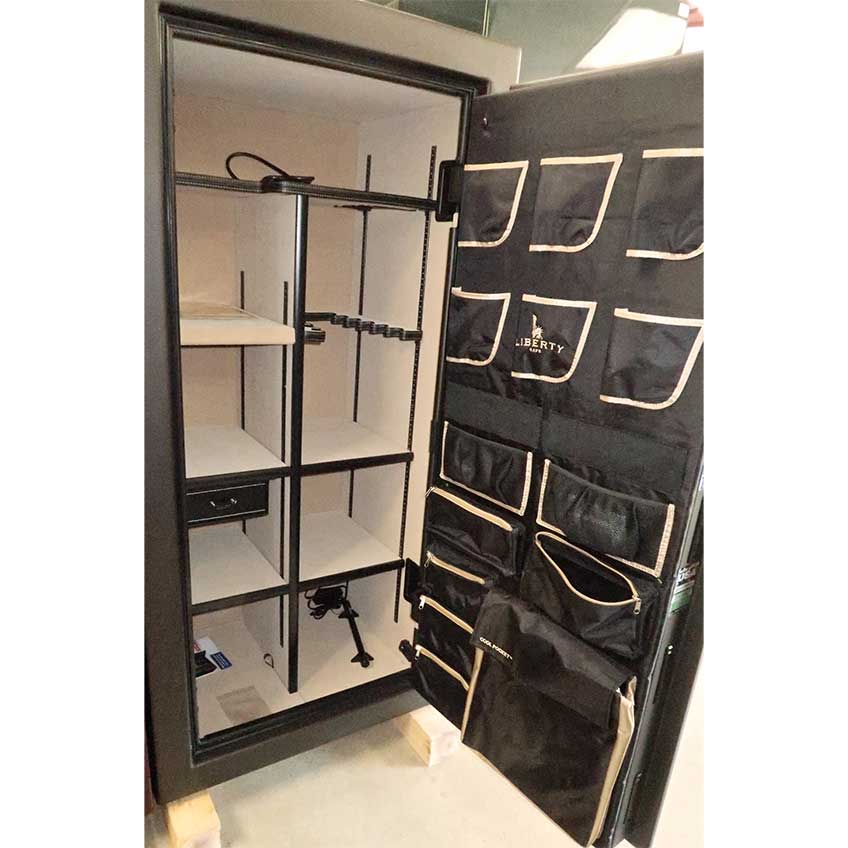 Due to my space limitations, I went with Liberty's 25-gun Lincoln Series, which fit my allocated area perfectly and has a relatively affordable starting price of $2,549. But just as importantly, in answer to my concern about fire protection for my guns, the Lincoln series is designed to withstand 1,200 degrees of intense heat for 90 minutes and has an all-important heat activated door seal that expands up to seven times its size in a fire, thus further sealing out heat and smoke.
As for security, the Lincoln series is constructed of 11-gauge steel and has up to (depending on size) 15 military-style 3/8-inch solid steel locking bars, plus anti-pry, single sheet construction. Although a traditional five-spoke mechanical locking wheel is standard, I opted for the backlit electronic E-Lock, which I found easier to use, with a numbered combination that you set and has its own long-lasting replaceable internal battery, which alleviated my concerns about a power failure.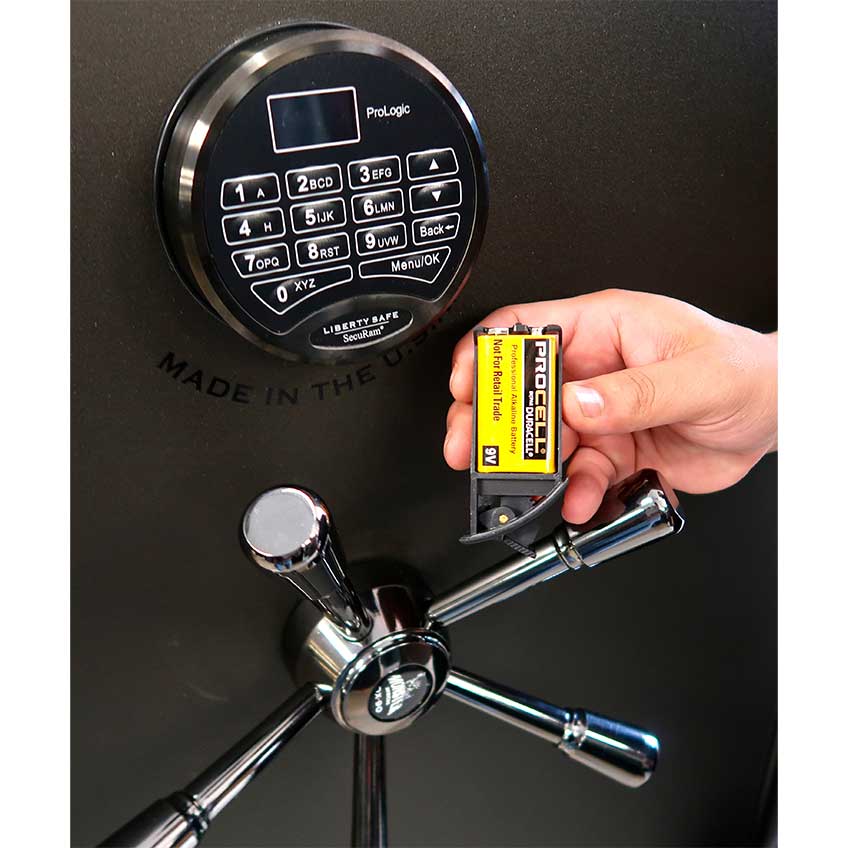 The carpeted interior shelves are adjustable and the safe even comes with built-in LED lighting, a Dry Rod dehumidifier and a jewelry drawer, which of course, can be used for other objects, such as military medals and rare coins.
And finally, Liberty has a great backup customer service that can assist with everything from obtaining extra shelving to helping you open your safe, should you forget your combination. It takes about seven weeks to construct each Liberty safe, and 24 different color choices are available, along with other options (although the Lincoln series came with practically everything I wanted as standard features). Besides, you've got to give extra points to a company that displays a giant American flag inside its Payson, Utah, factory.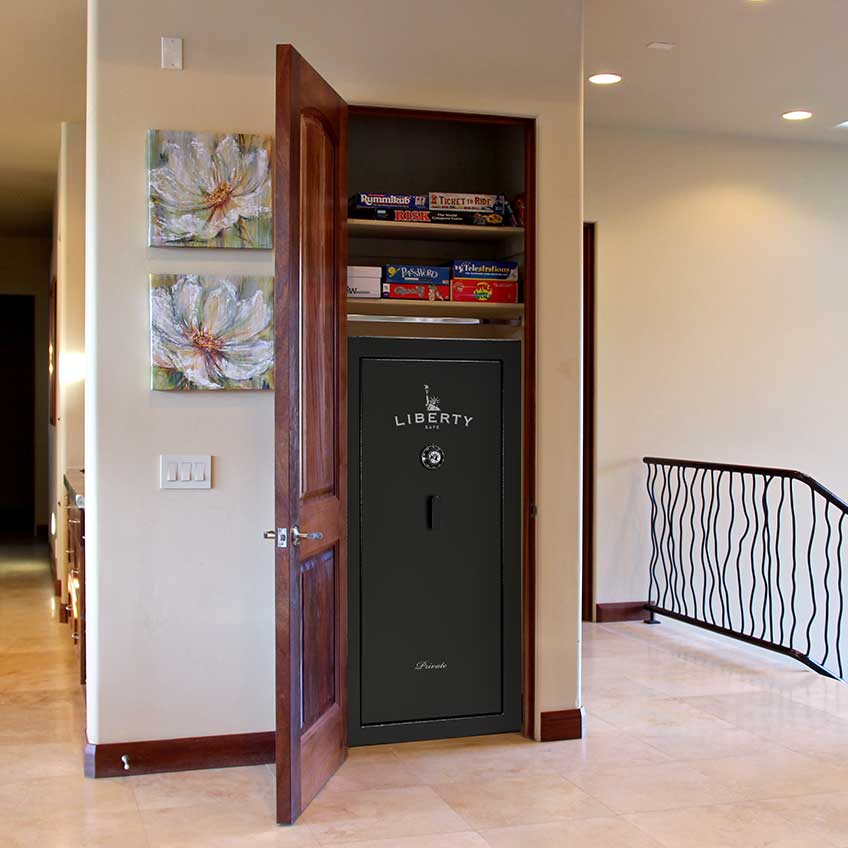 Of course, there are other sizes and models of Liberty safes, just as there are other reputable safe brands, such as those manufactured by Fort Knox and Cannon, or marketed under reliable names like Browning (ProSteel Security Products actually makes Browning safes), but for me, given the size, fire protection, theft-proof construction and price, the Liberty Lincoln Series was my optimum choice, and has now provided me with a whole new appreciation of the words, "safe" and "fire" when it comes to my firearms.
Article by Americanrifleman
Don't forget to like us on Facebook and follow us on Twitter.