Gun Of The Week: Davidson's Exclusive Ruger PC Carbine FDE Takedown
We're back with another Gun Of The Week video, and this time, we're taking a closer look at a Davidson's Exclusive Ruger PC Carbine. Except this isn't your run-of-the-mill PC Carbine. This version comes outfitted with Magpul's FDE-colored Backpacker stock.
This, of course, is another exclusive from Davidson's, which means that this particular configuration is only available through the Gallery of Guns. The company is one of the world's biggest firearm distributors, and because of that, it develops unique designs you won't find anywhere else. Davidson's works with manufacturers across the world, but when it comes to Ruger, the collaboration between the two has produced dozens of unique options for today's shooters. Watch the video above to see this exclusive Ruger PC Carbine in use on the NRA Tech Range.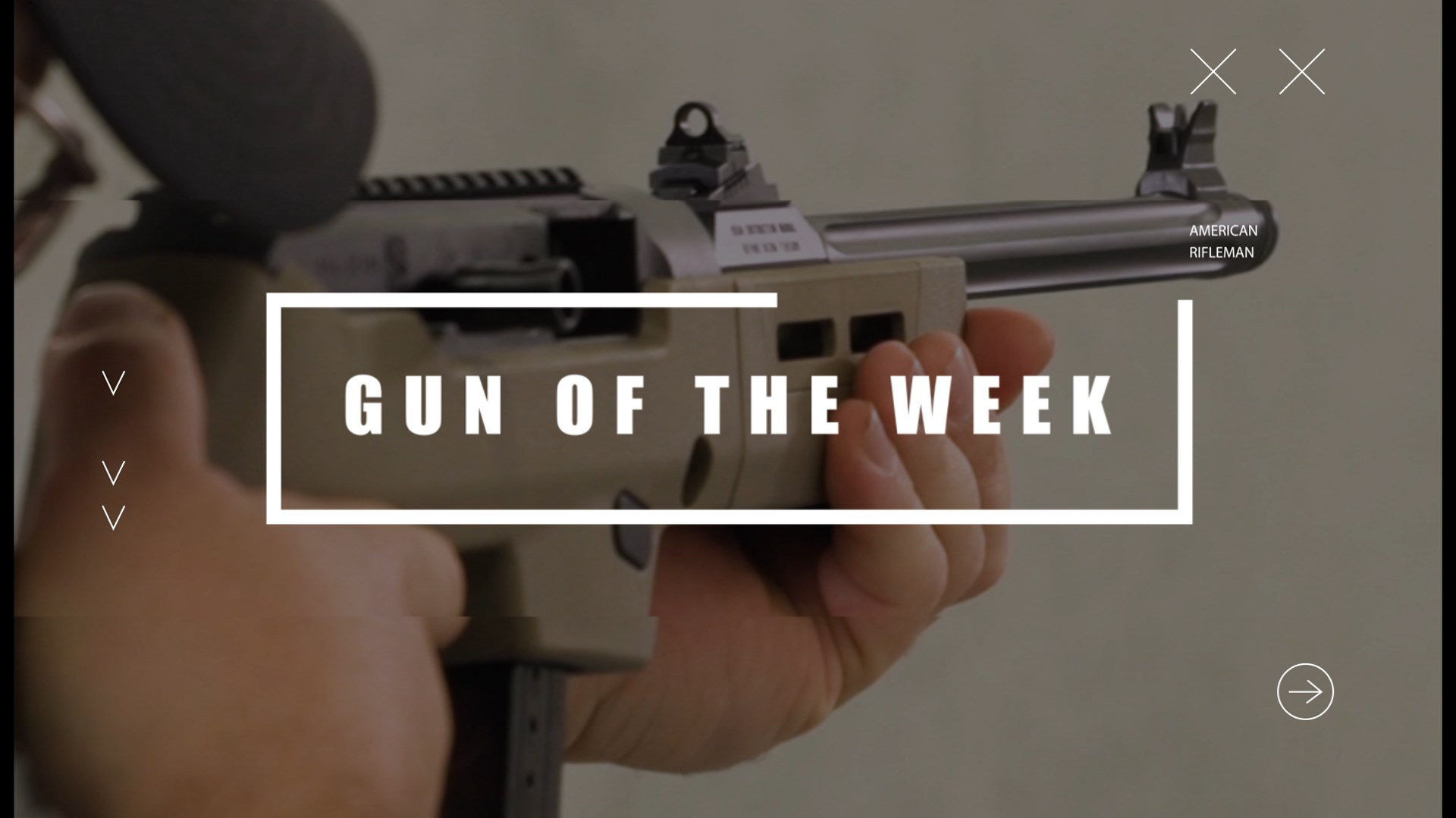 Introduced in December 2017, the Pistol Caliber Carbine, or PC Carbine, marked Ruger's return to the concept, which had been explored more than two decades earlier with the Police Carbine, a pistol-caliber long gun that used magazines from the company's P series of handguns. The original PC-9 was discontinued in 2007, but the rise in popularity of pistol-caliber carbines in the last few years encouraged the company to introduce its refreshed PC Carbine.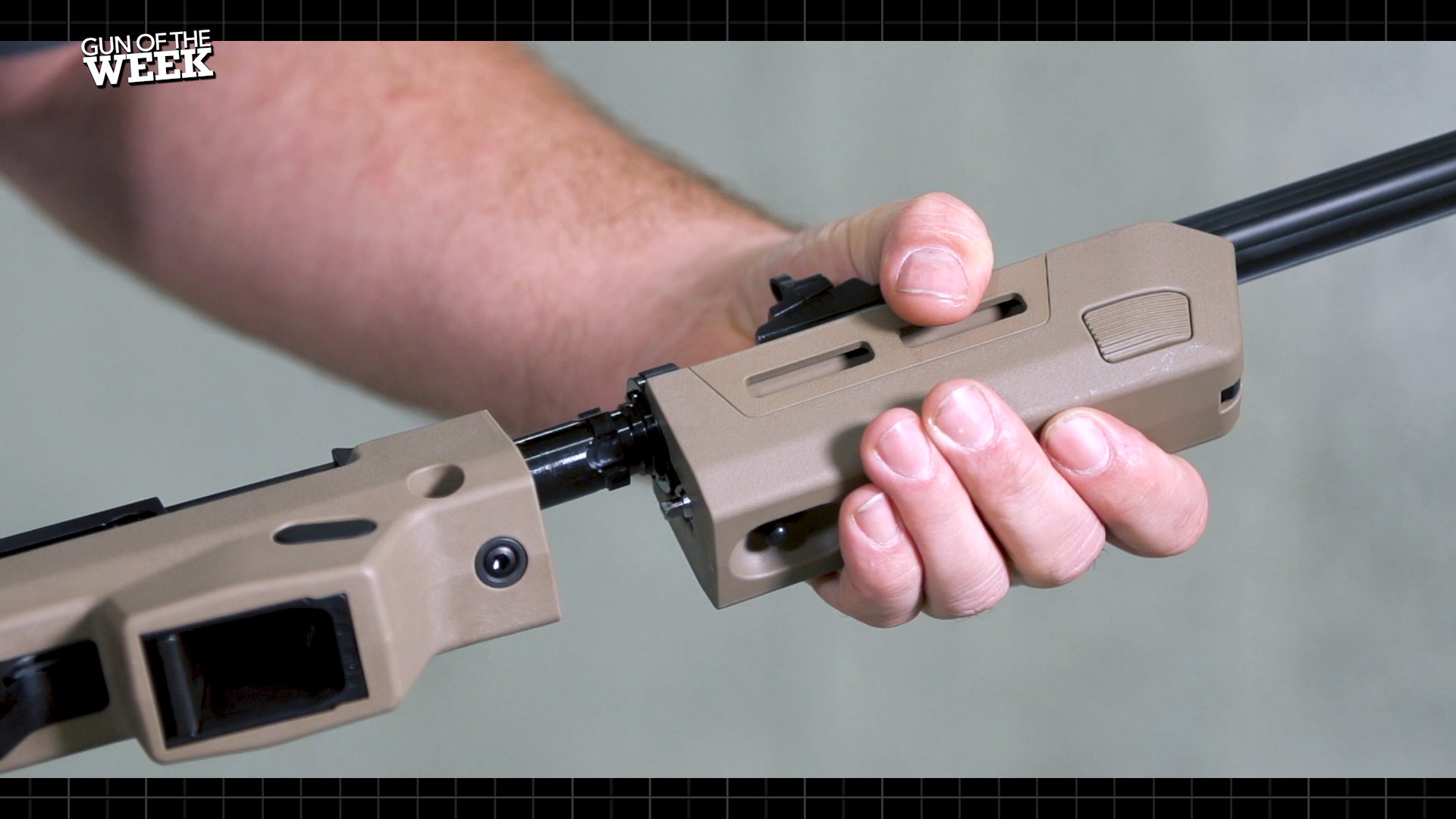 The Ruger PC Carbine is a takedown design at its core, with the barrel being able to twist off the front of the receiver. All a user has to do is lock the bolt back, push a lever on the underside of the fore-end, and then break the rifle apart. The front and rear sight of the PC Carbine are both located on the barrel assembly, so there's no loss of zero. A milled-in Picatinny rail atop the receiver allows users to mount optics.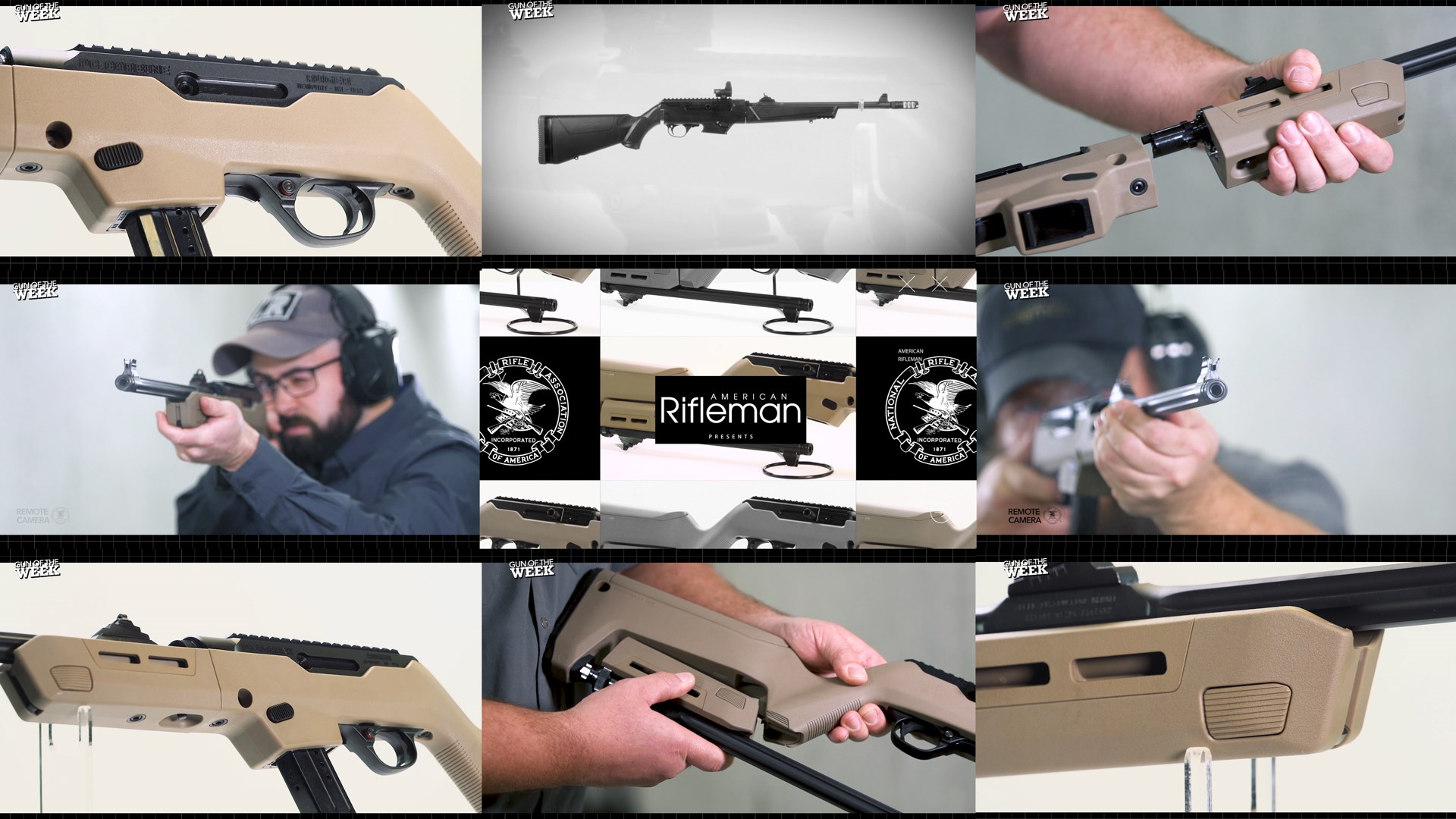 In keeping with Ruger's earlier pistol-caliber concept, the PC Carbine is designed to use magazines from an existing Ruger handgun, in this case, the SR series and Security-9 line of pistols. However, Ruger also developed an interchangeable magazine well for the PC Carbine, and an included Glock-compatible magazine well ships with each gun. An additional magazine well compatible with Ruger American Pistol magazines is available through the company.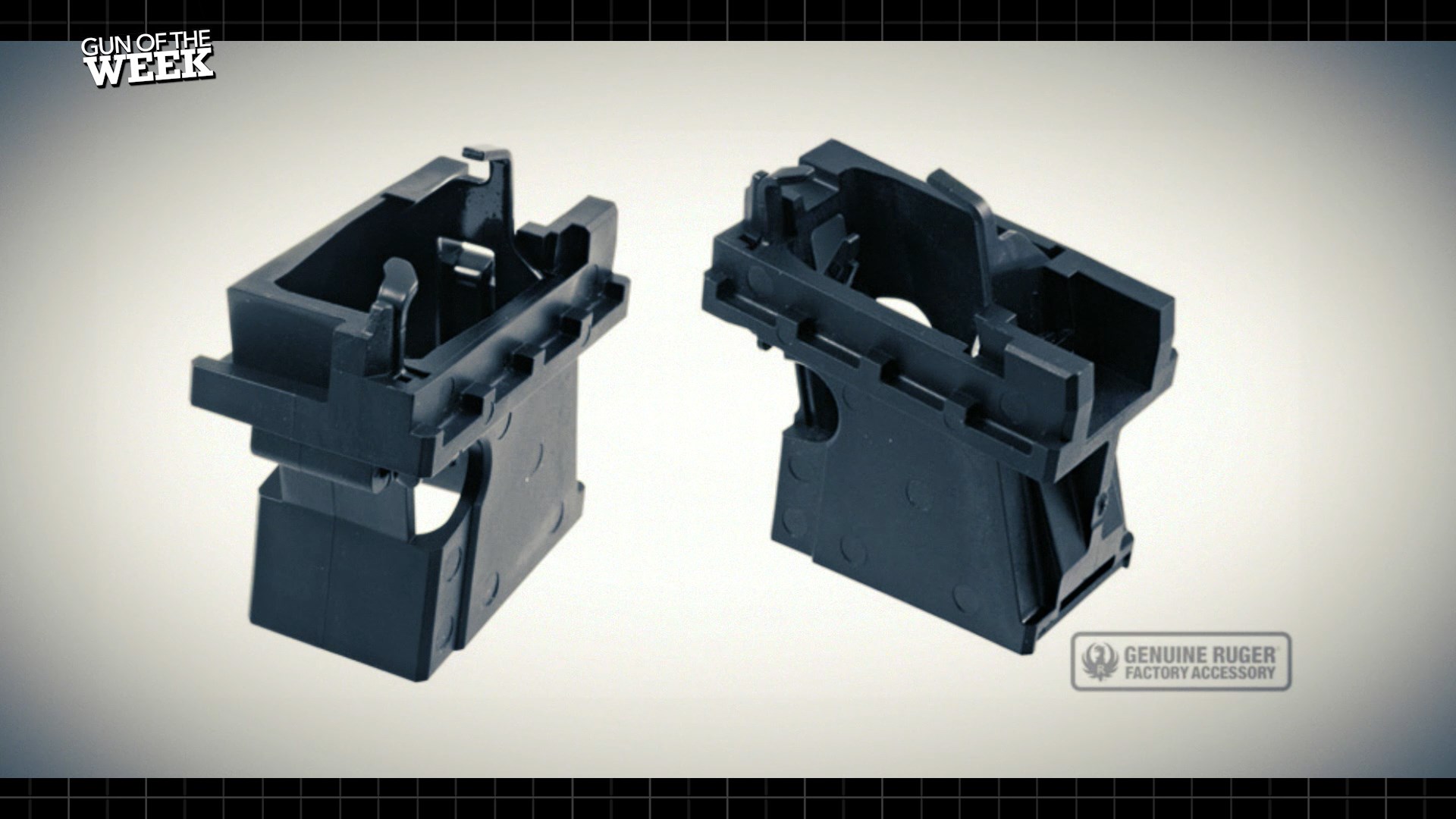 Davidson's tuned up the PC Carbine by adding a Magpul Backpacker stock in flat dark earth, which provides some additional benefits. For one, it reduces the bulk of the PC Carbine and transforms it into a sleek, slender platform that can be easily broken down for transport and storage. The Backpacker stock even has a mechanism that allows the separate components to be locked together in a compact configuration. Additionally, a hinged door at the top of the stock comb provides storage space for a single pistol magazine. The grip also provides a storage compartment, and the stock also features M-Lok accessory slots, interchangeable cheek risers, a rubber buttpad and QD cup mounting points.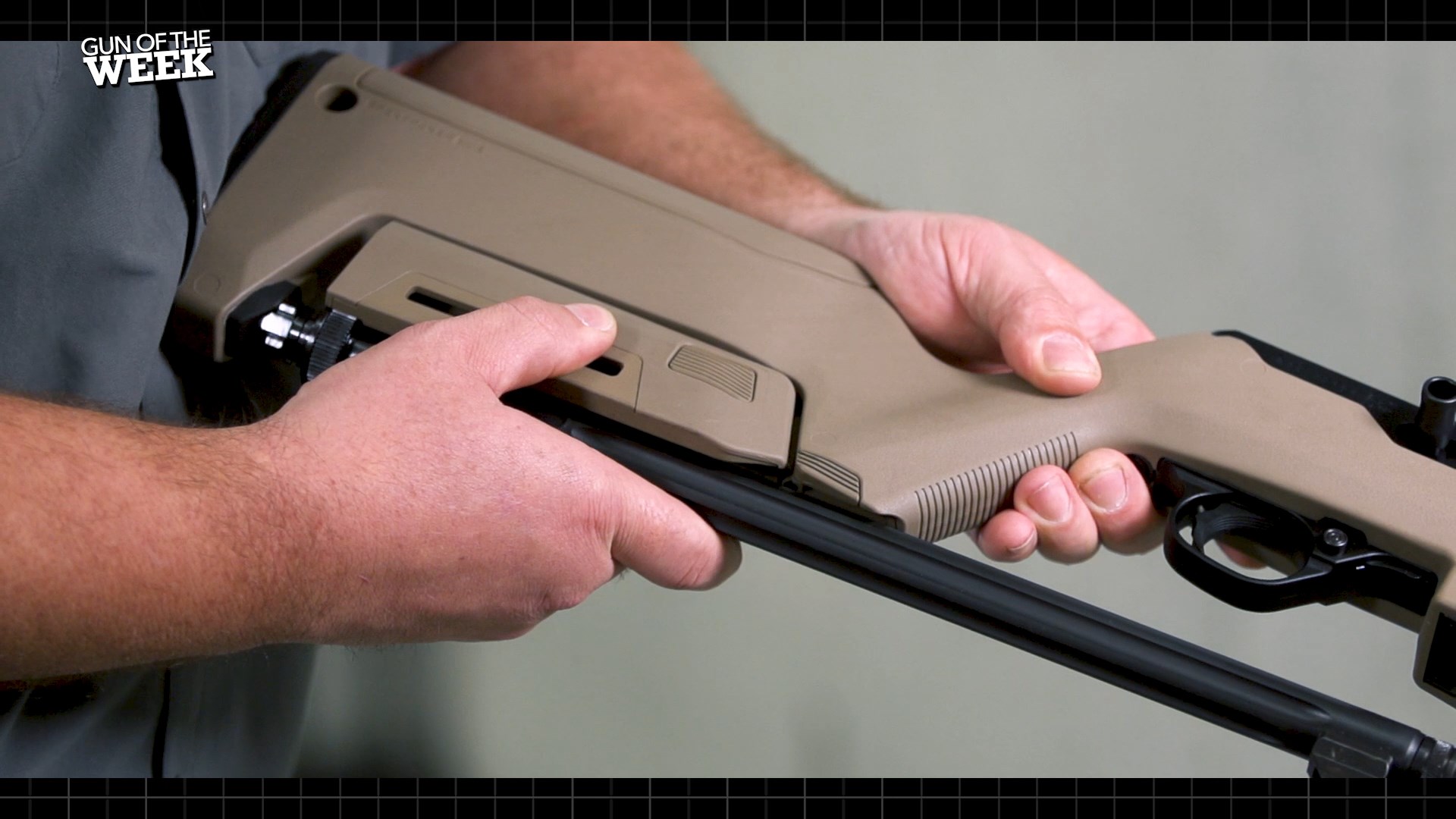 At the range, this Davidson's Exclusive PC Carbine was a sweet shooter. The gun's blowback operation was simple and reliable, and the heavy bolt easily soaked up the energy from fired 9 mm Luger rounds, which allowed us to stay on target for fast follow-up shots. We also appreciated the easily accessible charging handle and magazine release, both of which are reversible. If you're planning to set up a PC Carbine for easy storage and transport, then this set-up is the easiest, least-expensive way to get what you want.
Davidson's Ruger PC Carbine FDE Takedown Specifications
Distributor: GalleryofGuns.com
Action Type: blowback-operated, semi-automatic, centerfire carbine
Chambering: 9 mm Luger
Barrel: 16.25″
Receiver: 7075 T6 aluminum
Finish: Davidson's Dark Earth Cerakote
Stock: Davidson's Dark Earth Magpul PC Backpacker
Sights: adjustable ghost-ring rear, wing-protected post front
Magazine: 17-round detachable box
Overall Length: 35″ (assembled)
Weight: 6 lbs., 12.8 ozs.
MSRP: $919
Article by AMERICAN RIFLEMAN STAFF
Don't forget to like us on Facebook and follow us on Twitter.