Gun Of The Week: Rock Island Armory TM22
Watch the Gun Of The Week video above to learn about a fun, little .22 plinker. Imported by Rock Island Armory, the TM22 is built by Derya Arms of Turkey and is a semi-automatic rifle chambered for the ubiquitous .22 Long Rifle cartridge.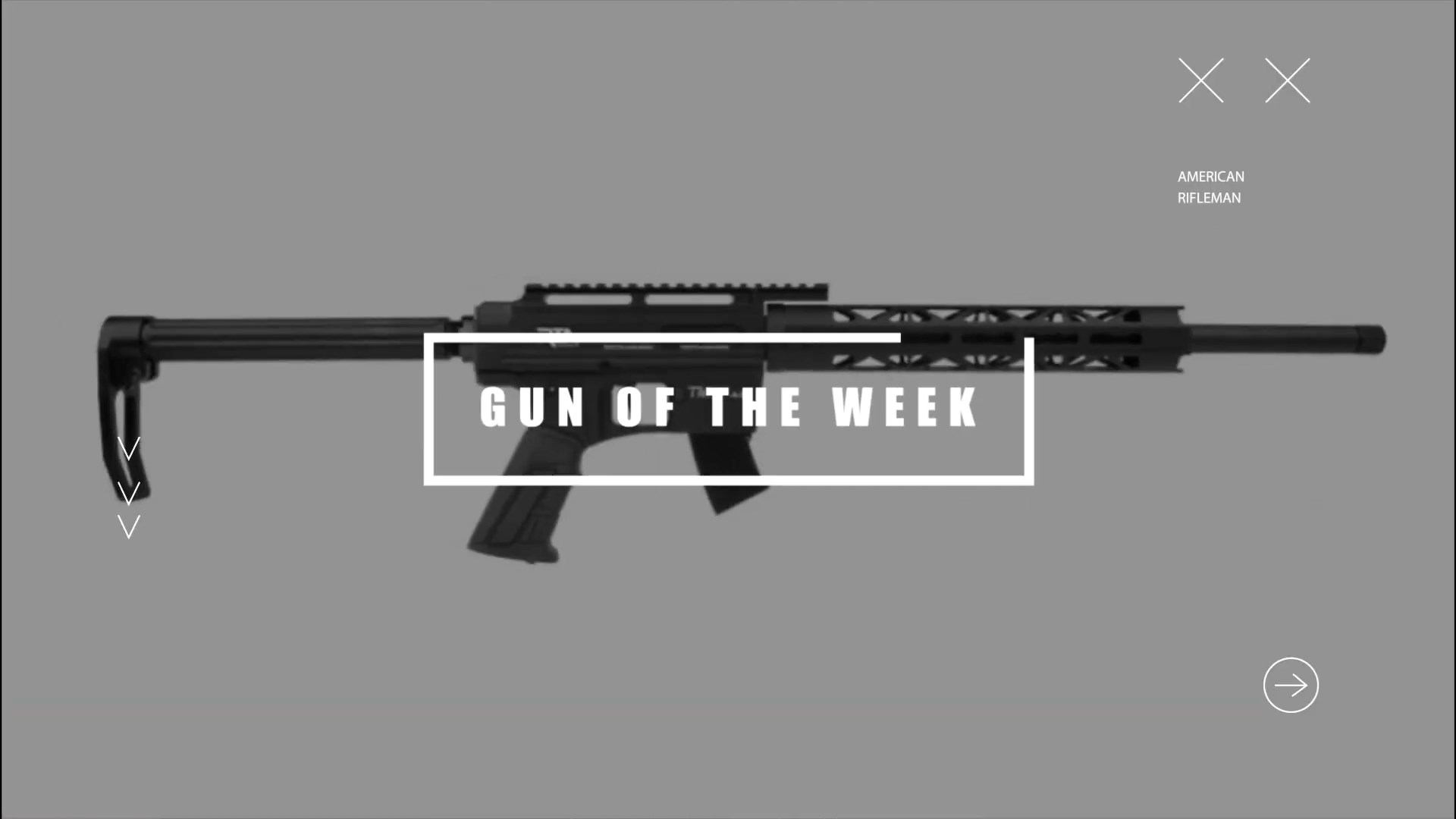 Shooting .22 rimfire is a ton of fun, and the world of rimfire rifles is an incredible mix of firearm types, with configurations that range from traditional wood and steel, iron-sighted bolt-actions to contemporary designs fabricated from space-age materials and fashioned with cutting-edge features. The latter category is where the TM22 we have here on the range nestles nicely.

The TM22 is a handy yet, robust little rimfire carbine and is the kind of gun you can spend all day on the range with and not break the bank. Though it has a general likeness to the AR with a few shared components, it is important to note that the TM22 is its own design, and a simple one to boot. Made mostly of 7075 aluminum, the TM22 is a blowback-operated semi-automatic, which means the energy from a fired round is used to push the bolt rearward upon firing. There is a simple spring inside to not only slow the bolt's movement, but to also return the bolt to battery. In that process, a fresh round is stripped from the top of the magazine. It's a simple, reliable operating system that's popular in the world of semi-auto rimfires.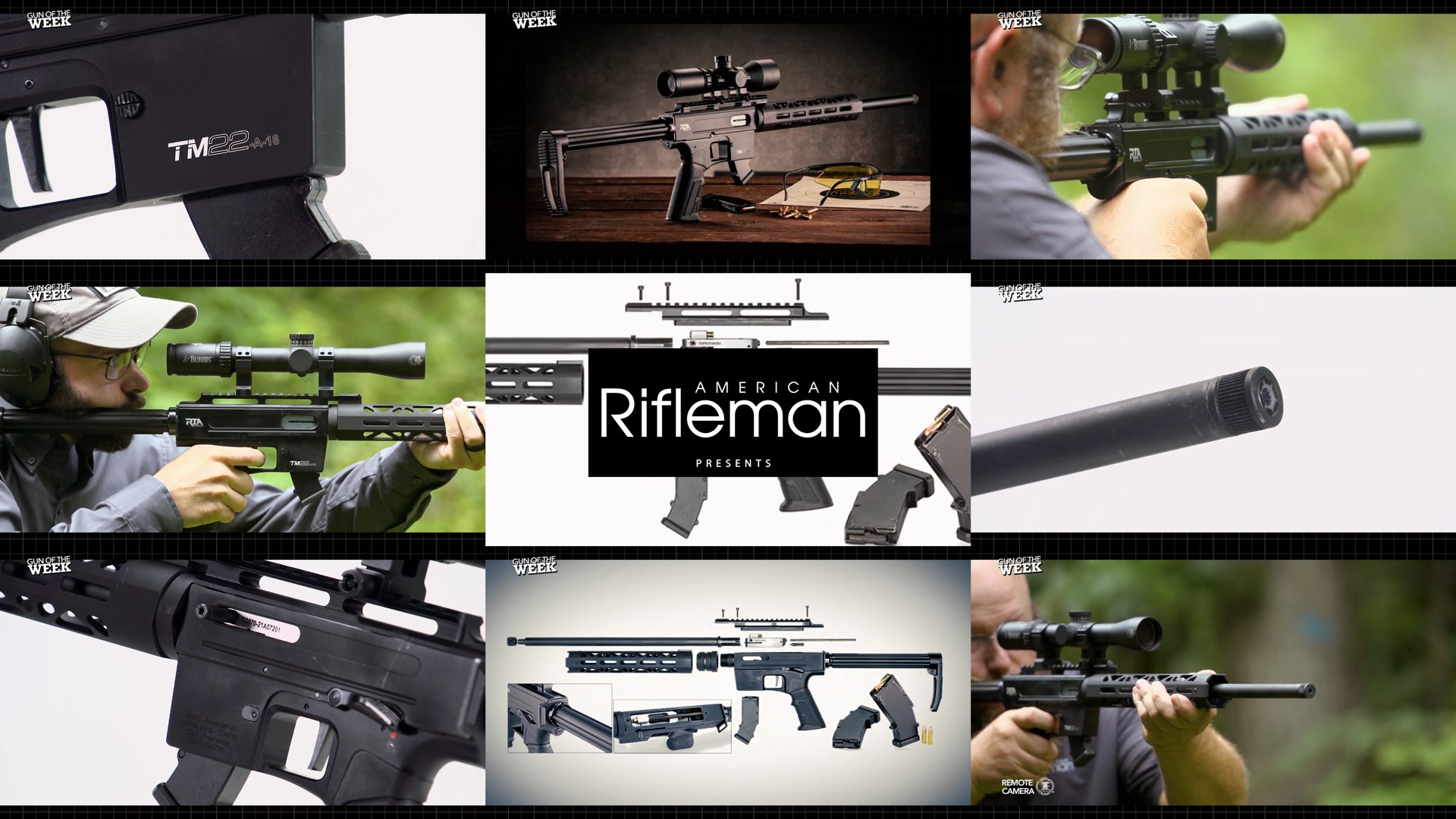 With the TM22, you'll get a split receiver, similar in concept to the AR with an upper and lower, only it doesn't break apart like your traditional AR. The top of the receiver is more of a cover plate, which also provides a Picatinny optics rail. There is an AR-pattern polymer pistol grip attached to the lower. It's an overmolded pattern with soft black rubber and lightly textured with finger grooves. There is also a buffer tube and endplate like that of the AR, too. A 10"-long, aluminum fore-end surrounds the gun's 18" barrel. It provides M-Lok slots at the 3-, 6-, 9-, and 12-o'clock positions to accommodate any accessory you choose to install. The barrel comes threaded for 1/2X28 TPI-compatible muzzle devices.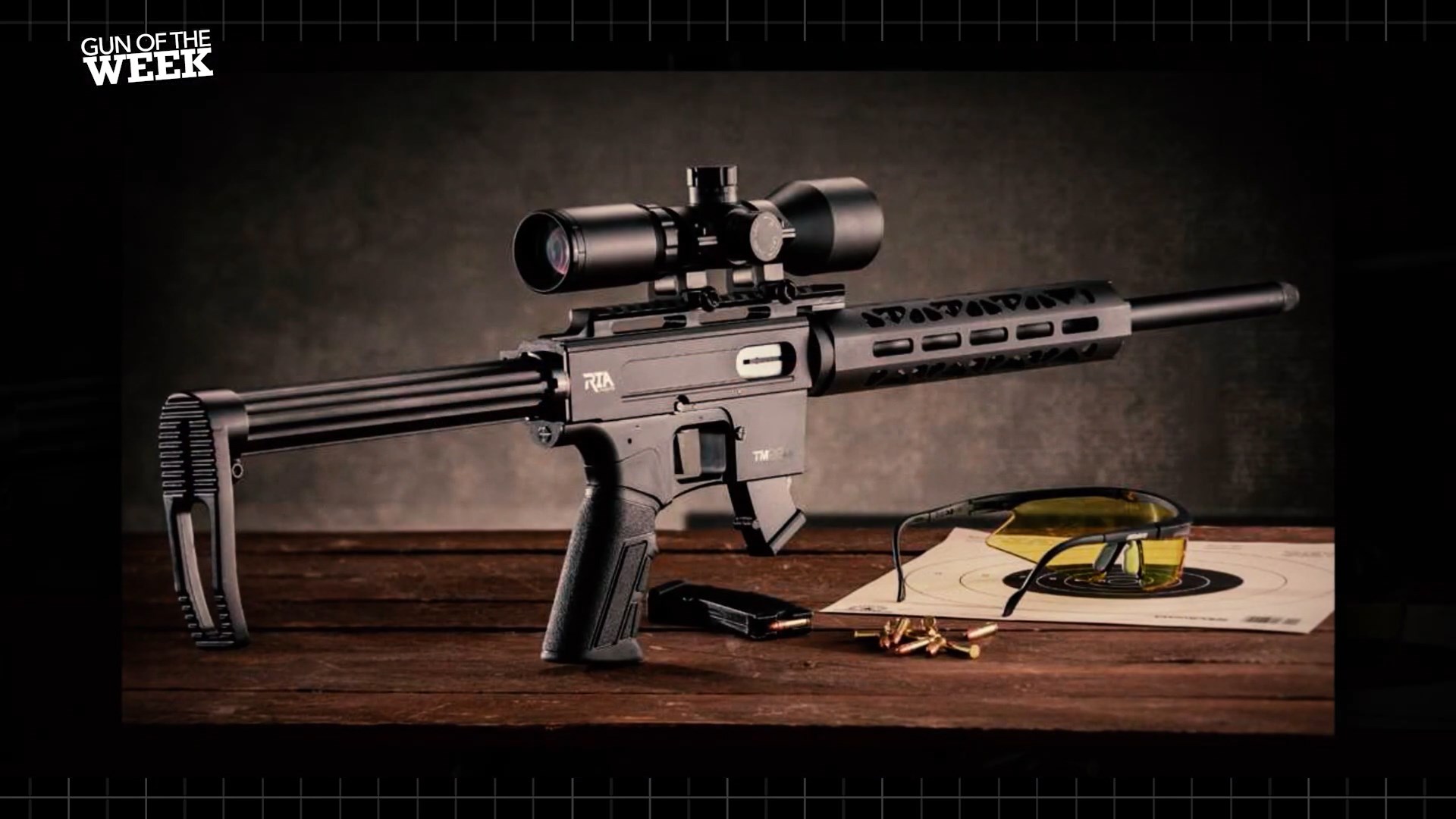 On the NRA range, our testers noted a few hiccups along the way, which is not surprising considering that blowback actions tend to like certain ammo types. The TM22 we have here really only enjoys high-velocity ammunition, though this may change with the addition of a suppressor or a longer break-in period. Despite that, our testers thoroughly enjoyed their time with the TM22. The gun's controls are intuitive—there's a left-side charging handle and long and easy-to-reach safety lever. We found the 10-round magazines are well made and are easy to load. The gun's light 2-lb. trigger made for easy, accurate shots on bullseye targets, and its quick reset made tactical-style drills more enjoyable, too.
Rock Island Armory TM22 Specifications
Manufacturer: Derya Arms (Turkey)
Action Type: blowback-operated, semi-automatic, rimfire rifle
Chambering: .22 Long Rifle
Receiver: 7075 anodized aluminum
Barrel: 18″ carbon steel
Magazine: 10-round detachable box
Sights: none; Picatinny rail
Trigger: two-stage; 2-lb., 1-oz. pull
Overall Length: 34″
Weight: 5 lbs., 15 ozs.
MSRP: $348
Article by AMERICAN RIFLEMAN STAFF
Don't forget to like us on Facebook and follow us on Twitter.