How It's Made: A Visit To Beretta USA
Beretta has been making firearms longer than any other company on the planet. Headquartered outside of Milan, Italy, they have been making firearms for both the royalty and the common folk for literally centuries. The breadth of their product line is almost limitless, from world-class sporting and tactical shotguns to a wide variety of military firearms to supremely accurate bolt-action rifles, Beretta has a firearm to suit almost any need.
In the United States, Beretta is probably best-known for high-quality shotguns for hunting and the clay sports, as well as the 1301, their popular defensive/tactical shotgun. The Beretta 92 9mm pistol is a cultural icon, appearing in hundreds of movies as well as being the sidearm of choice for the United States military for decades.
Beretta has recently shifted to producing the APX A1 Carry and APX A1 Full Size pistols, two polymer-frame, striker-fired pistols created to satisfy the demands of both law enforcement and armed citizens. The APX A1 Carry is made here in the US at the Gallatin plant, and the APX A1 Full Size if produced in Italy.
The new facility in Tennessee is now the home of Beretta's firearms manufacturing efforts in the United States, producing most of the products sold within our borders. The 155,000 square foot facility sits in an industrial park just outside of Gallatin in the rolling hills of Tennessee and employs over 180 people. There is also plenty of room for expansion, as Beretta owns several adjacent acres, allowing them to expand as demand for their product grows. The facility started production in April of 2016, and I recently had a chance to tour the plant and talk with Doug Linder, Beretta USA's VP of Operations, Research and Design about what goes on inside the plant and how it plays into Beretta's future.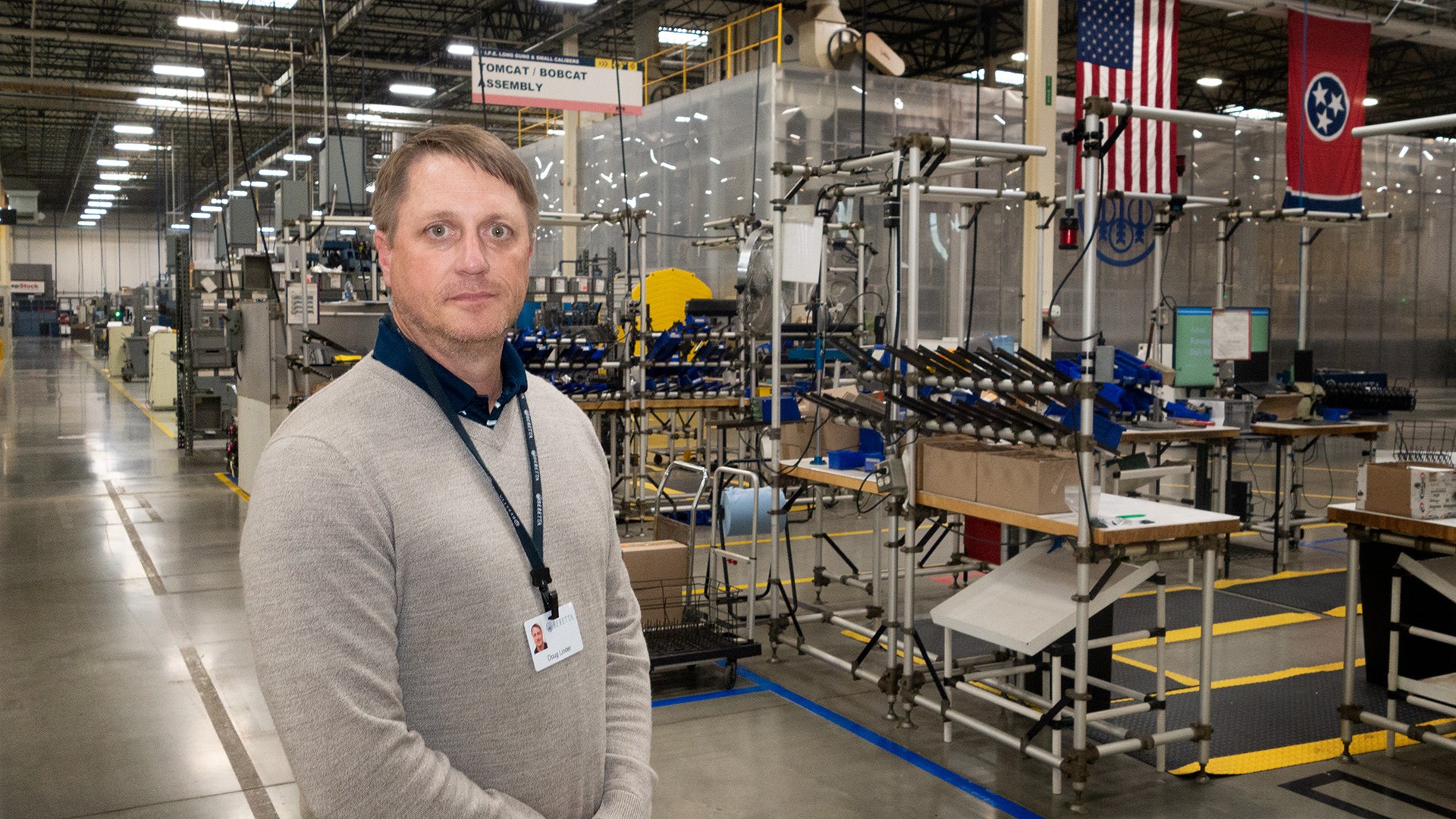 "For many years, Beretta's manufacturing home in the United States was in Accokeek, Maryland," Lindner said. "This larger facility in Tennessee, however, gives us much more opportunities for growth, along with valuable support for our efforts at both a state and local level. The products we make in Tennessee, such as the Model 92 pistol and the newer APX line, are the products that are in demand by the American consumer right now, and this facility allows us the capacity to meet that demand."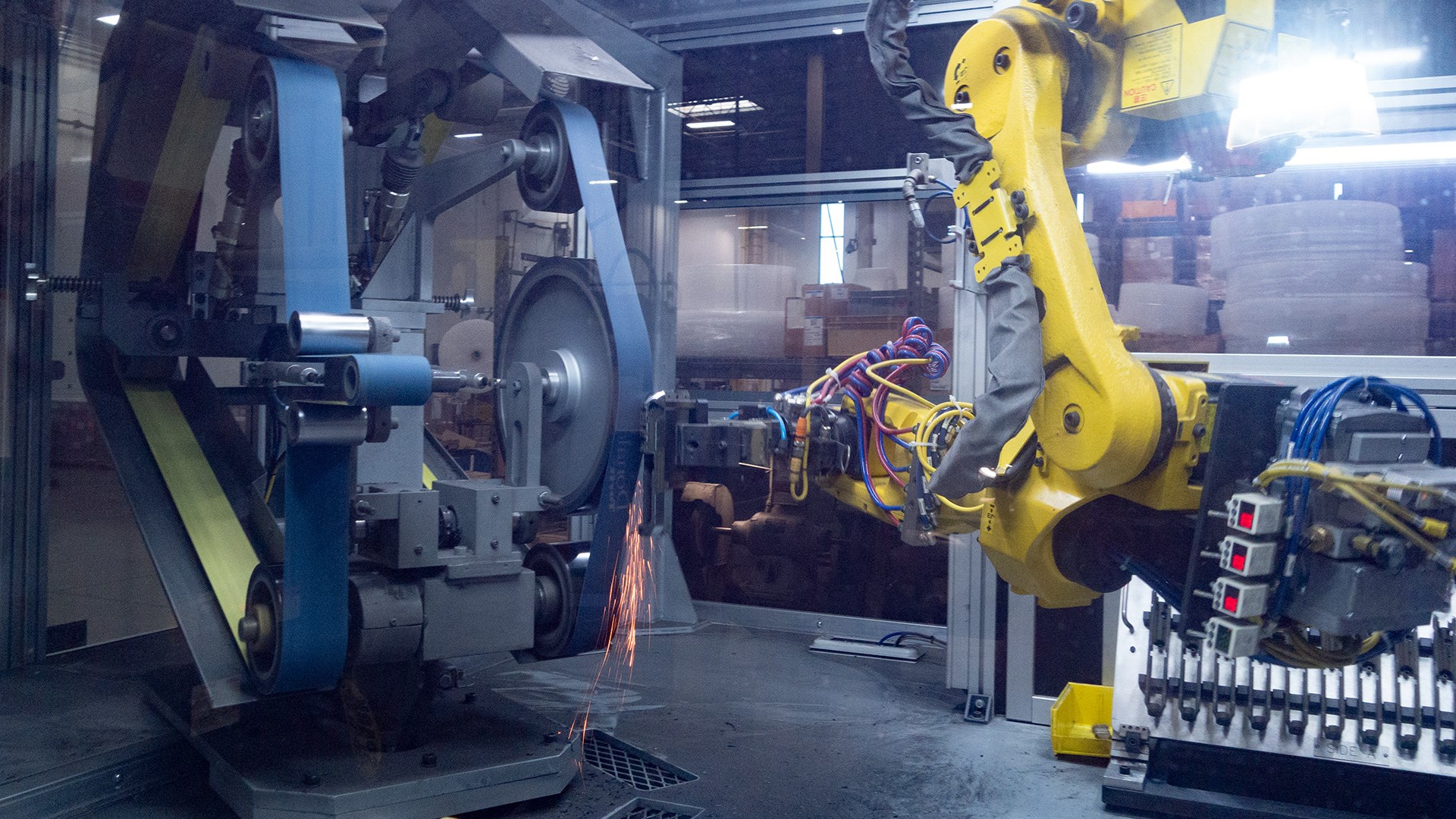 "Our facility here is very vertically integrated: Very little is sent outside of the factory. We have practically everything we need to manufacture our products, right in this building," Linder continued, "Inside, we have fully integrated metallurgy with 5-axis mills that automatically machine slides, frames and other parts to oxidizing and applying anodizing, phosphate and chrome finishes. We even hammer-forge our own barrels right inside the building. Our quality control process is performed in real time, as each part is being created. This allows us to immediately correct an issue, rather than do a spot-check once the process is complete, which might allow a sub-par component to slip through the cracks and make its way to the consumer."
"In addition to this," Lindner went on to say, "The acres and acres of extra space we have at this location means we have more than enough room to accommodate expansion over time and grow as we extend existing product lines and roll out new products over the next few years. We're investing $5-8 million dollars each year for the next 5-8 years for new processes and replacing old processes. We're looking to double our growth, and this new facility makes that possible."
The APX A1 Carry and A1 Full Size pistols are just two examples of new products coming from Beretta, and with the successful launch of their plant in Tennessee, look for even more innovation in the future as well.
Don't forget to like us on Facebook and follow us on Twitter.