New for 2022: Franchi Instinct Sideplate
What It Is: An Instinct over/under with a cosmetic upgrade.
Why We Love It: A quality Italian over/under with this level of flair typically cost a lot more.
For 2022, Franchi has introduced its new Instinct Sideplate, an over/under shotgun that, as its name implies, is equipped with decorative sideplates.

First, we must identify what sideplates are and explain why they matter to shotgun enthusiasts. There are two primary action styles for double-barreled shotguns: boxlock and sidelock. Most shotguns today use boxlock actions based loosely on Anson and Deeley's 1875 design because boxlocks are far simpler and more affordable to build. Sidelock shotguns are much more complex, with more pins, screws, and moving parts. A handful of master shotgun makers still build sidelocks, but they're expensive to own and maintain.
Once upon a time, sidelocks were easy to distinguish from boxlocks because Sidelocks came with sideplates that covered the internal parts and allowed access to maintain the gun. The sideplates also offered engravers much more metal upon which to work, creating elaborate motifs for these expensive firearms.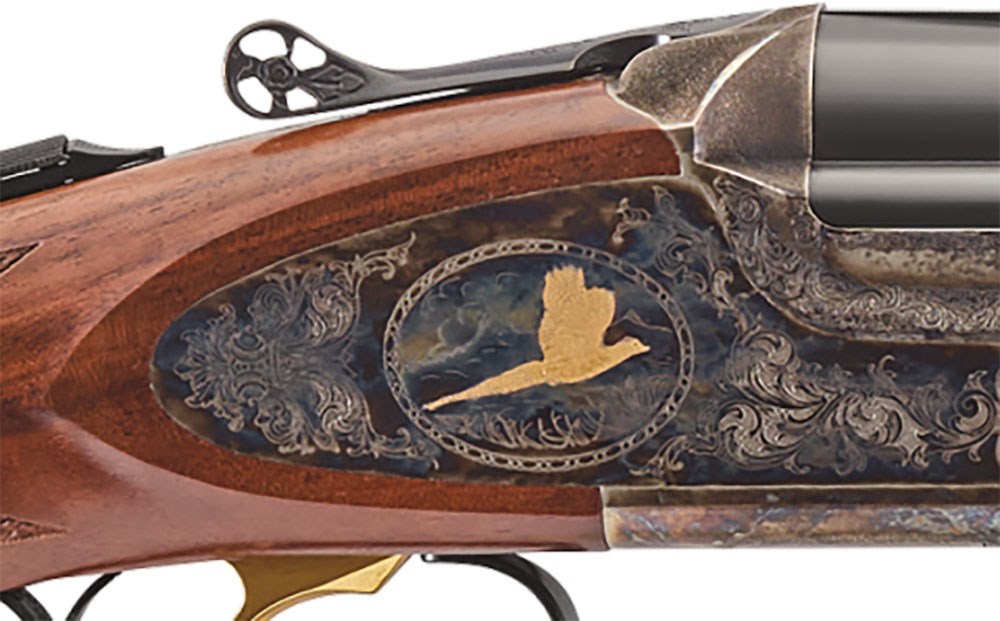 The Franchi design is a boxlock with sideplates, and offers the simplicity and affordability of a boxlock action combined with the styling of a sidelock. The sideplates serve as a palette upon which gunmakers can add embellishments, and in the case of the Instinct Sideplate, those embellishments include additional color-case-hardening and engraving and gold inlay game birds. The 12-gauge model features a pheasant on the right sideplate and a partridge on the left, while the 20-gauge version comes with a partridge on the right sideplate and a quail on the left.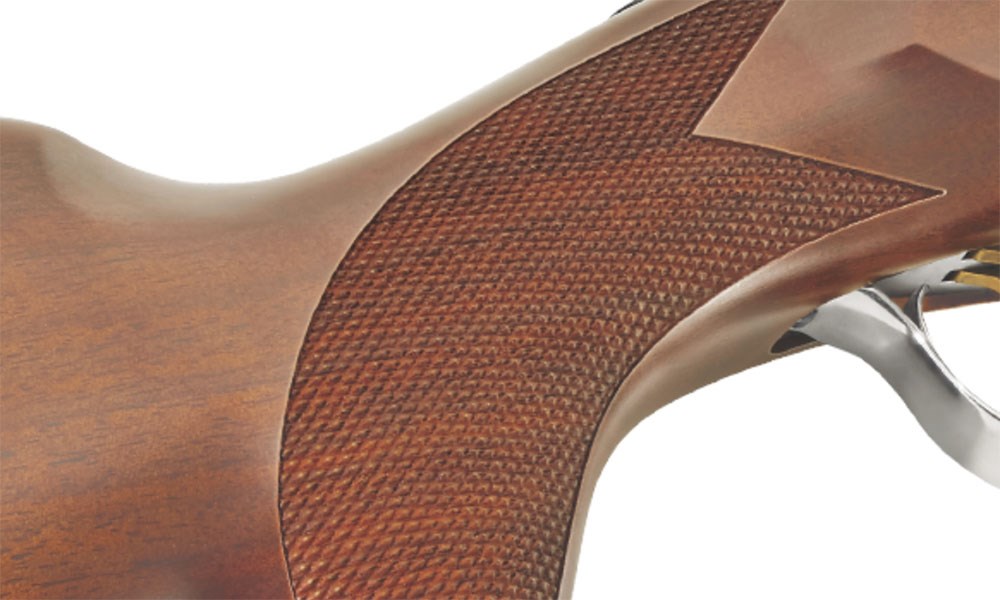 Rounding out this beautifully crafted Italian shotgun are high-end features like a steel monobloc receiver, AA-grade walnut stock with a Prince of Wales grip and Schnabel fore-end, tang-mounted barrel selector/safety, gloss blue barrels, 3-inch chambers, a red fiber-optic front sight, ventilated mid rib and three extended choke tubes. The Instinct Sideplate also comes with auto ejectors.
Typically, a shotgun with these features runs somewhere above $5,000, but the Franchi costs less than half that with an MSRP of $2,229. It's a real value for a fine Italian-made shotgun, and it's stunning. The color-case-hardening and engraving are excellent and overall fit and finish rivals guns costing much more. Available in 12- and 20-gauge, these over/unders are well balanced and suited for a full range of clay target games as well as hunting. The 12-gauge model weighs 7½ pounds while the 20 comes in at about a pound less, and all Franchi guns ship with a plastic hard case.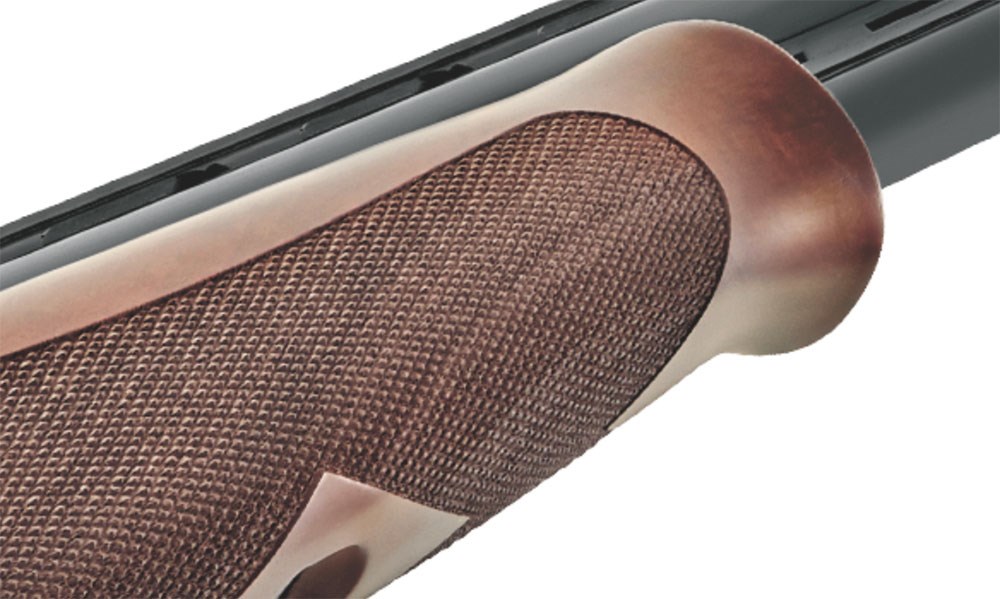 A shotgun doesn't have to be pretty to kill birds, but if you're looking for a stylish, versatile over/under that's an exceptional value, the Instinct Sideplate needs to be on your short list.
For more information, visit franchiusa.com.
Article by BRAD FITZPATRICK
Don't forget to like us on Facebook and follow us on Twitter.