New For 2023: Vudoo Gun Works Priest
Utah-based Vudoo Gun Works built its reputation with precision rimfire rifles. Last year, the company introduced its first handgun, an M1911 design it called the "Möbius" that was built using ultra-precision aerospace industry techniques. For 2023, the company is introducing a new flagship handgun with the Priest.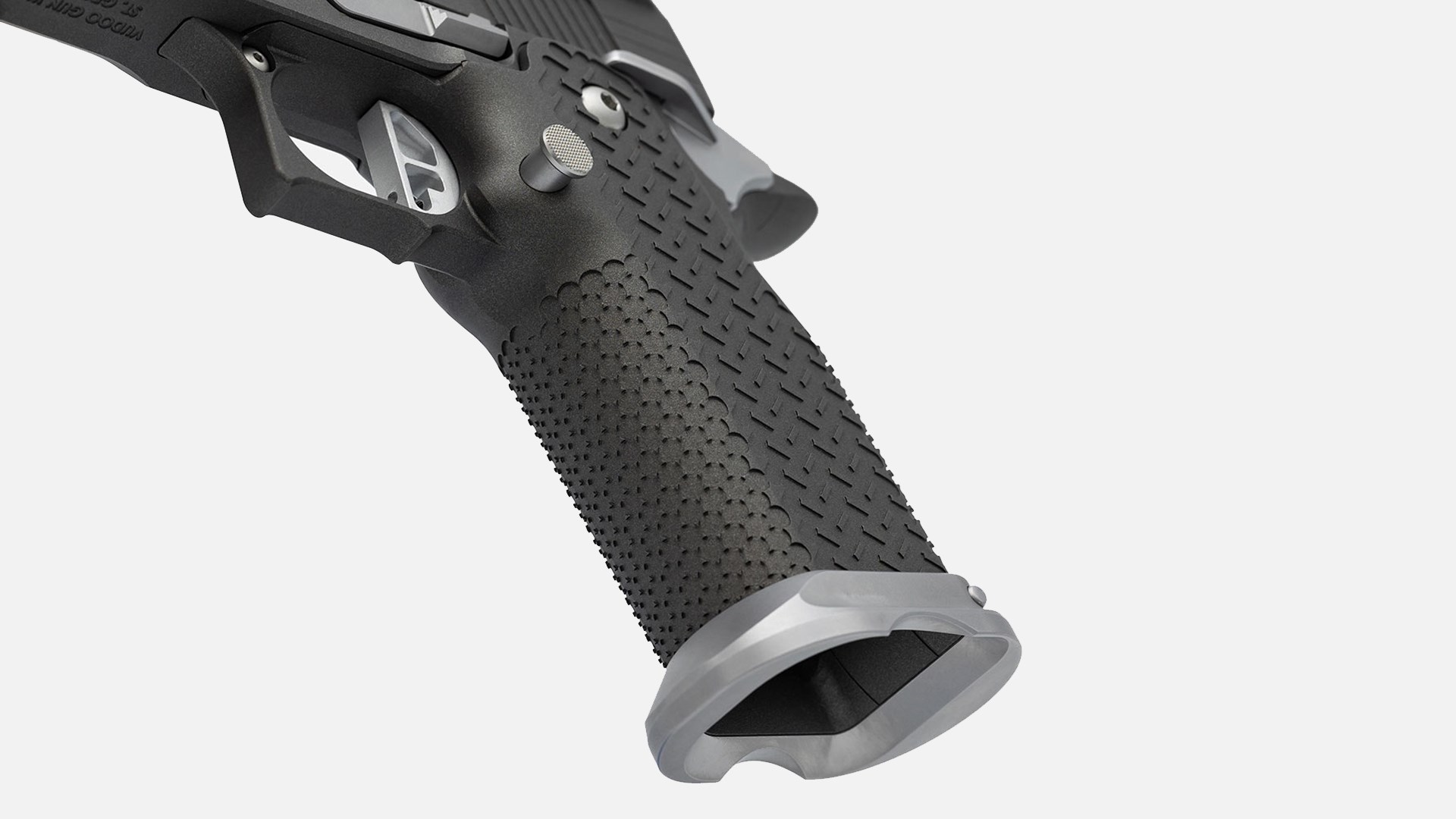 The Priest uses a hybrid 2011-style frame with a steel main frame and an aluminum grip frame. It uses STI-type double stack magazines. Image courtesy of Vudoo Gun Works.
While the Möbius was designed using a traditional one-piece frame, single-stack magazine M1911 design, the Priest uses a hybrid 2011-style frame that uses an aluminum grip and trigger guard mated to a 4140-steel frame, which has an accessory rail on its dust cover. The frame is fitted with a Red Dirt USA adjustable trigger, a bilateral safety and a flared tactical magwell. The Priest is compatible with Staccato-type magazines and comes supplied with two 17-rounders. The slide is made of 17-4 stainless steel. Metal components can be finished with a nitride or Cerakote finish. All models are full-size with a 5" barrel.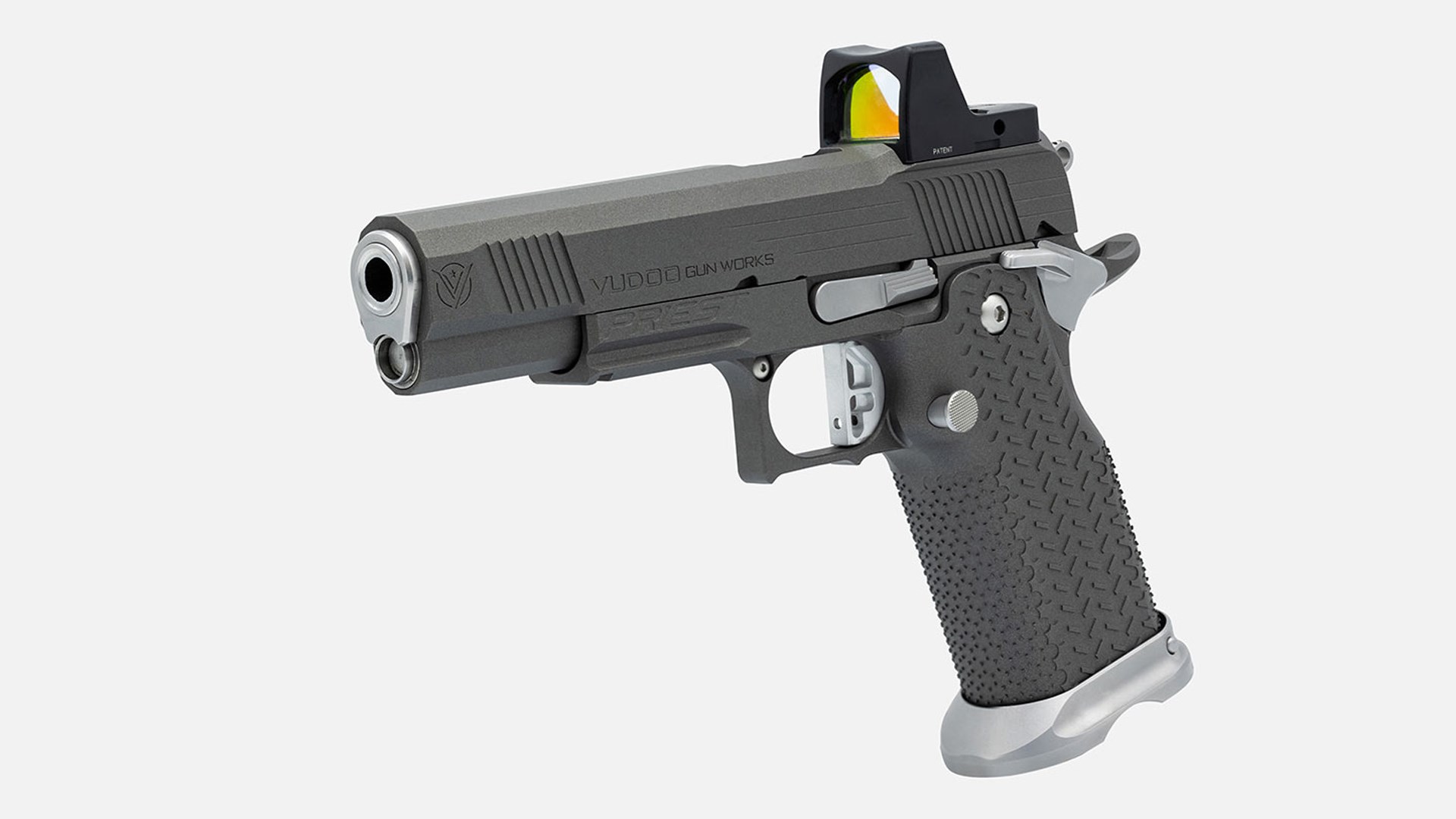 Priest pistols will be available with a variety of finish colors and other options. A bushingless barrel is standard but the traditional bushing system pictured is also available. Image courtesy of Vudoo Gun Works.
Many features of the Priest are customizable to the end user's taste. Triggers can be either flat- or curved-faced, with multiple length options. The Priest is available with a contour-matching optic cut for either RMR or Shield RMSc footprints, with more options planned for the future. Optic-cut slides usually do not have iron sights, but a backup co-witness iron-sight system is available. An iron-sight-only version with Bomar sights will also be available in the future. A variety of finish color options are offered. The Priest is currently made in 9 mm Luger with a bushingless bull barrel, but a traditional bushing barrel is available as an option. More chambering options are planned for later this year.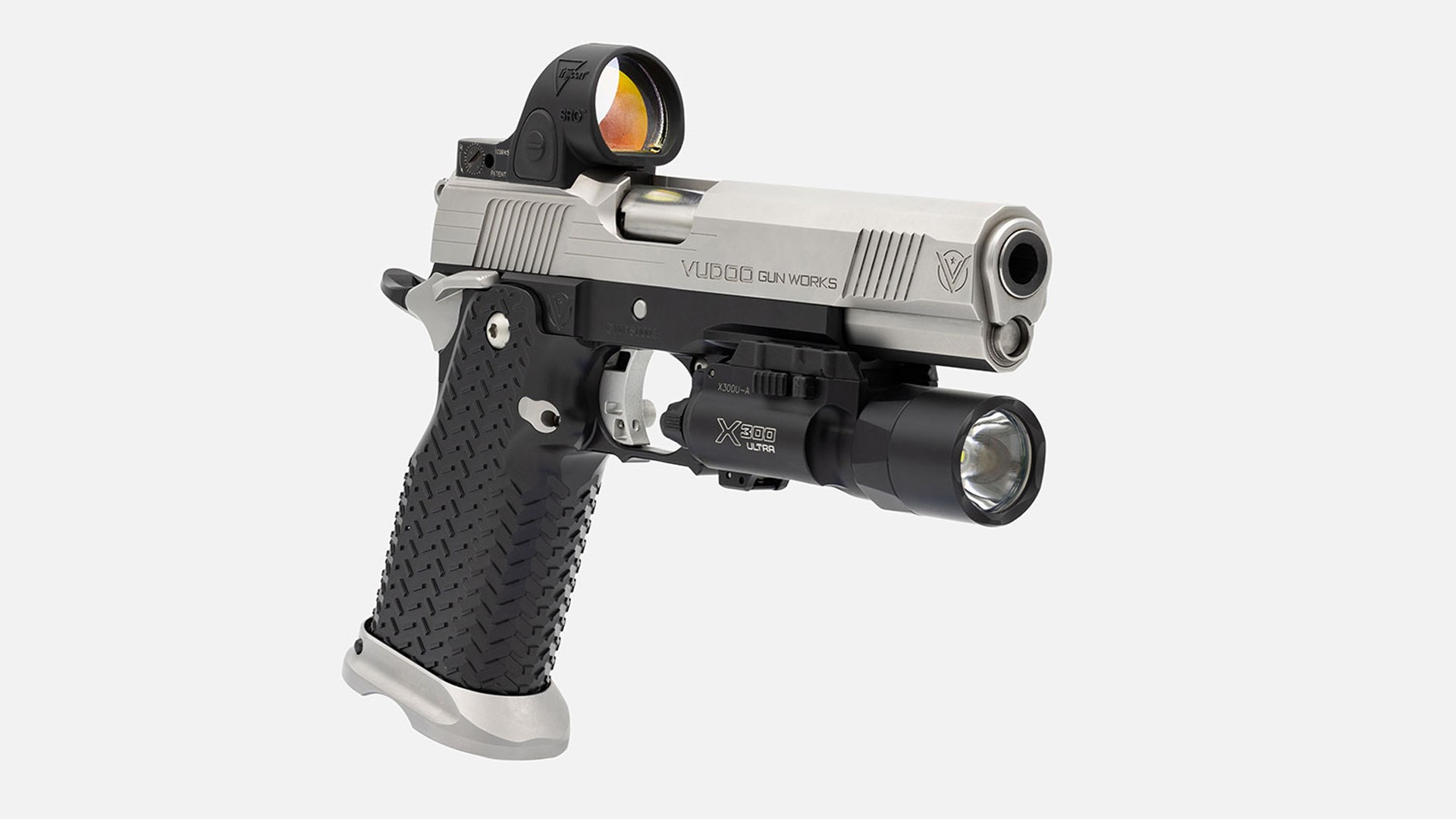 The rail on the dust cover allows accessories to be mounted on the Priest. Image courtesy of Vudoo Gun Works.
The Vudoo Gun Works Priest has a base MSRP of $3,095. For more information, visit vudoogunworks.com.
Article by JEREMIAH KNUPP
Don't forget to like us on Facebook and follow us on Twitter.