New Guns & Gear For 2024
Nothing excites the firearm industry like new-product season, and like Christmas, we seem to be getting hit with it earlier each year. These days, the NSSF SHOT Show shares some of the spotlight with The National Association of Sporting Goods Wholesalers (NASGW) Expo as one of the premier product-introduction events. As I am just as eager as our readers to see the new goods, I hit the showroom floor the moment it opened to bask in the sea of fresh steel, lead and glass. Throughout the event, I got a first look at new products now being packaged and shipped as we speak. Many of these were only being shown behind closed doors, but here are seven that we got the green light to disclose and discuss immediately.
Bond Arms LVRB Lever-Action Rifle
This is a true "for-the-people" creation. Gordon Bond and his crew brought around a prototype some years ago and asked as many consumers as possible for feedback on what could make the perfect modern lever-action rifle. From more than three years' worth of collective input, this design was born.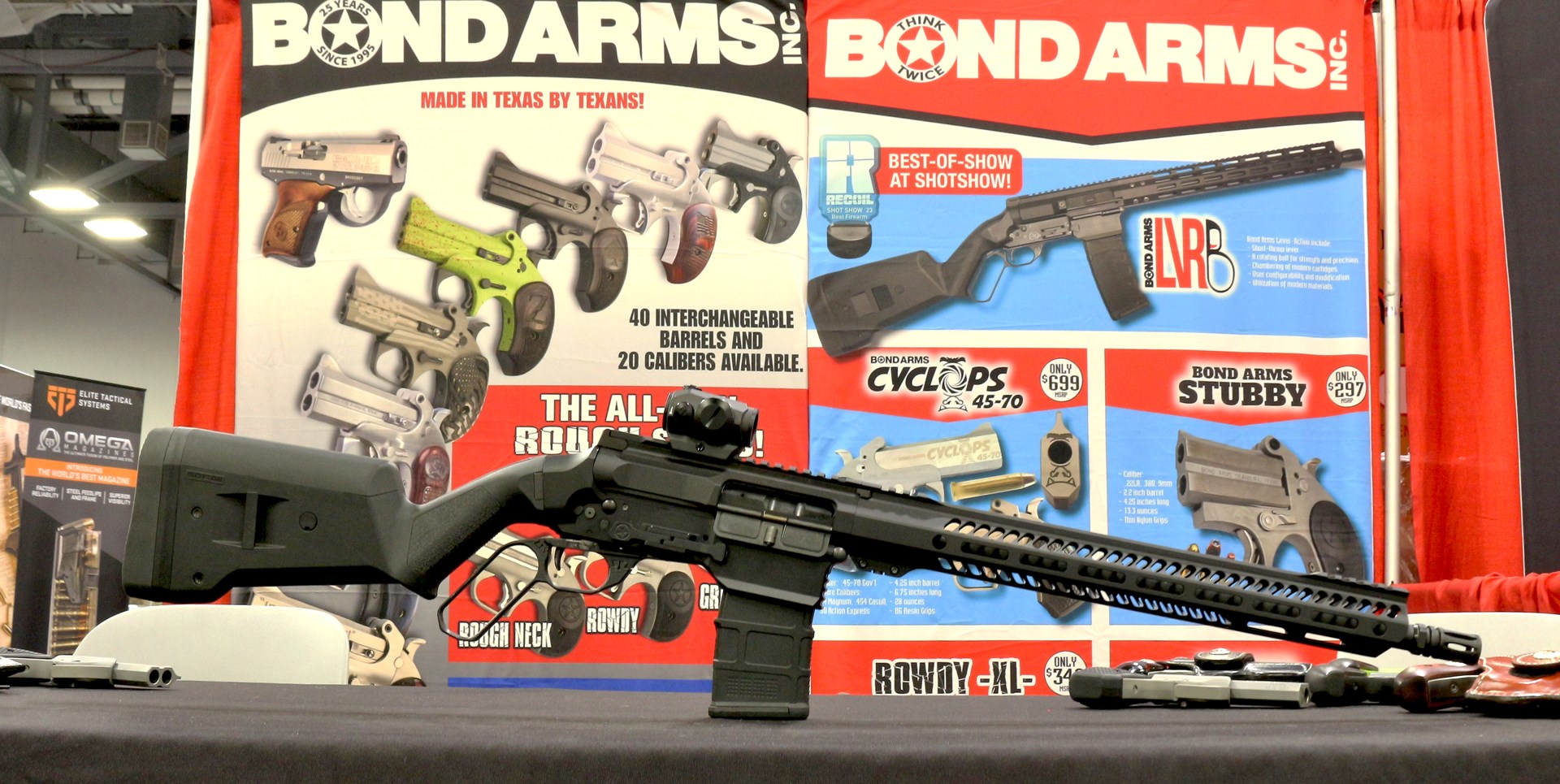 Featuring a camming system, this lever-action has the oomph to strip tight-fitting rounds from a STANAG magazine and pull fired cases from the chamber without a fight. The nature of the system also leads to an incredibly short lever throw. Coupled with its low bore axis (a product of not needing a gas system), it becomes one fast-handling, flat-shooting cowboy gun that is capable of firing modern cartridges like 5.56 NATO, .300 Blackout, 450 Bushmaster, and 350 Legend. bondarms.com
Navy Arms Midland
Val Forgett, owner of Navy Arms, has been teasing us with this design for about as long as I've been a gun writer; now it's finally here and even better than initially conceived. The U.S. shooting backdrop has been devoid of matched-pair, single-shot firearms for far too long, and the Midland aims to change that.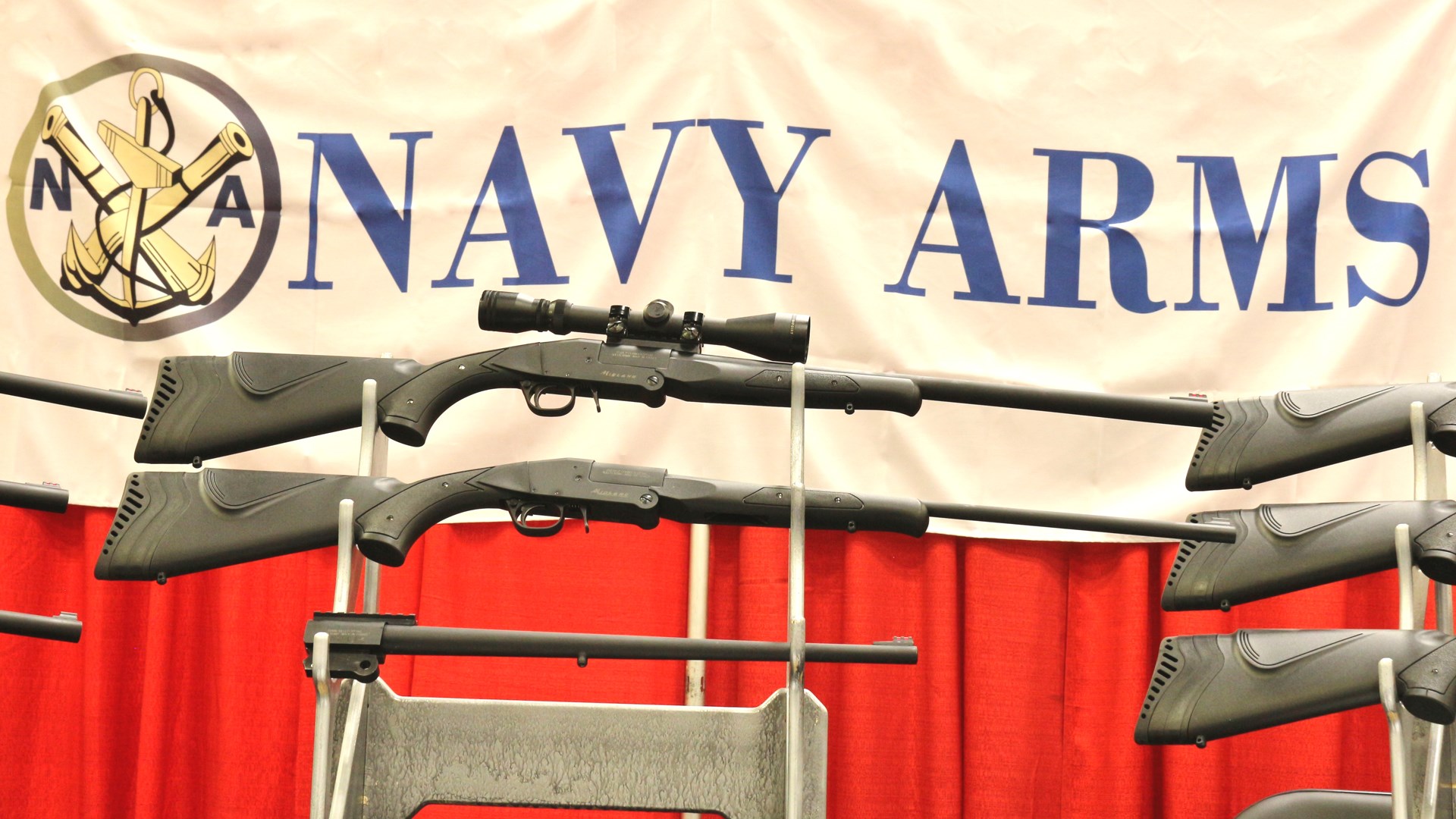 Navy Arms is offering the finished product in .22 LR, .410 bore, and .308 Winchester, as well as 12 and 20 gauge. There is even a rifled 12-ga. option for something altogether new in the line. This final revision features a drilled and tapped receiver with optional Picatinny cantilever rails available for scope mounting. Comfort features include a rubber recoil pad, cheek riser, and an MSRP of $249.99 for the single-barrel options. shootmidland.com
Zenith ZF-56
There is a certain mystique around roller-delayed firearms that we just cannot explain. Therefore, when Virginia-based Zenith Firearms announced it was coming out with a revolutionary platform, I was drawn to the company's booth like a moth to a flame. The ZF-56 melds H&K's famous gas-delay system with modern components to make an AR-esque rifle that is smooth to operate, easy to maintain and hits a cool factor of 11.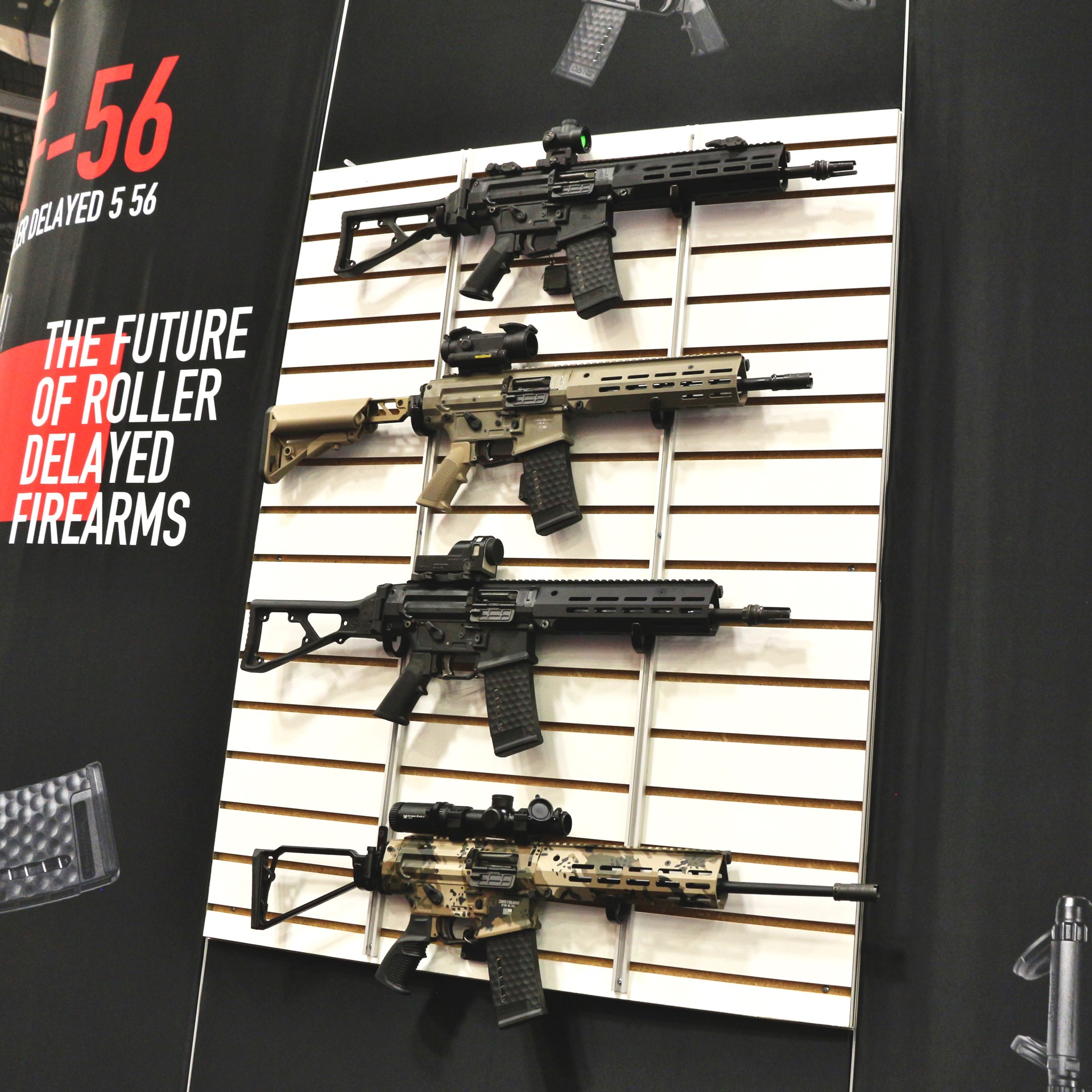 Although built with a proprietary lower, it still accepts AR trigger groups, grips and magazines, allowing for easy customization by the end user. The manual of arms will also be familiar as it mimics an AR-15 with an enlarged H&K safety selector. Lastly, its unique operating system allows for the use of folding stocks without bulky adapters. zenithfirearms.com
Taurus 917c
The Taurus 92 has a long-standing reputation for faithfully reproducing the fit, feel and function of its Italian counterpart for a significantly lower cost. The U.S. market has welcomed it with open arms in both the full-size version as well as the compact, with the latter emerging from the production line for many years.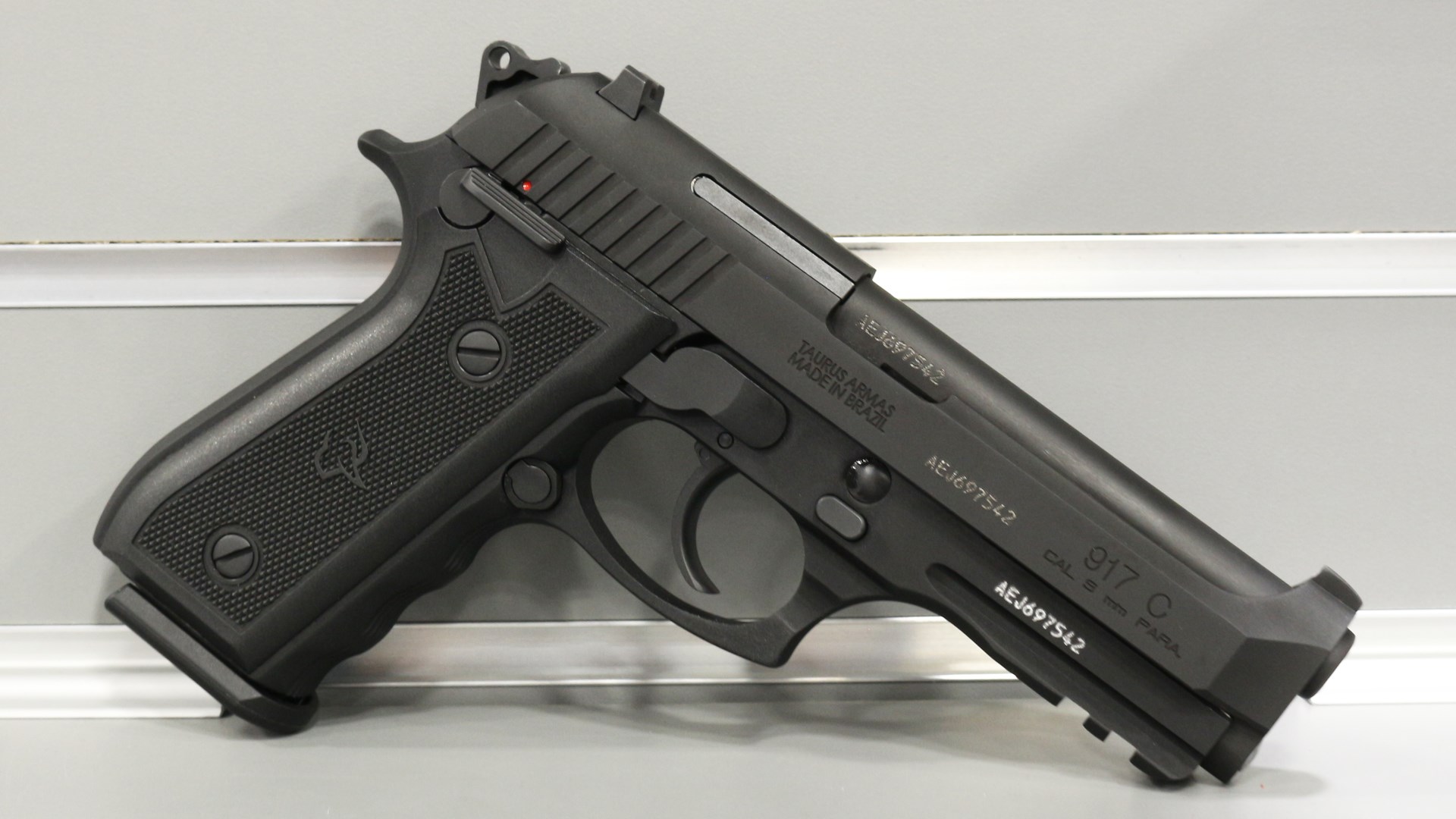 As the demand for pistols of this stature has resurfaced, Taurus thought it would be a great time to introduce a "Gen 2" of sorts. The reintroduced 917c retains its 4.3″ barrel profile while now offering mild finger grooves, an accessory rail and a redesigned magazine to bump capacity up to 18+1. The relaunch is backwards-compatible with previous 917c magazines, as well as any 92FS pattern mags, both new and old. taurususa.com
EAA MC9 Disruptor
I might have to give this one the award for the best-named product of NASGW. Coining a design, the "Disruptor" grabs the attention of the aftermarket while firing a shot over your competitor's bow. EAA is known for being one of the best values in the industry, and the Disruptor is set to be the company's best yet.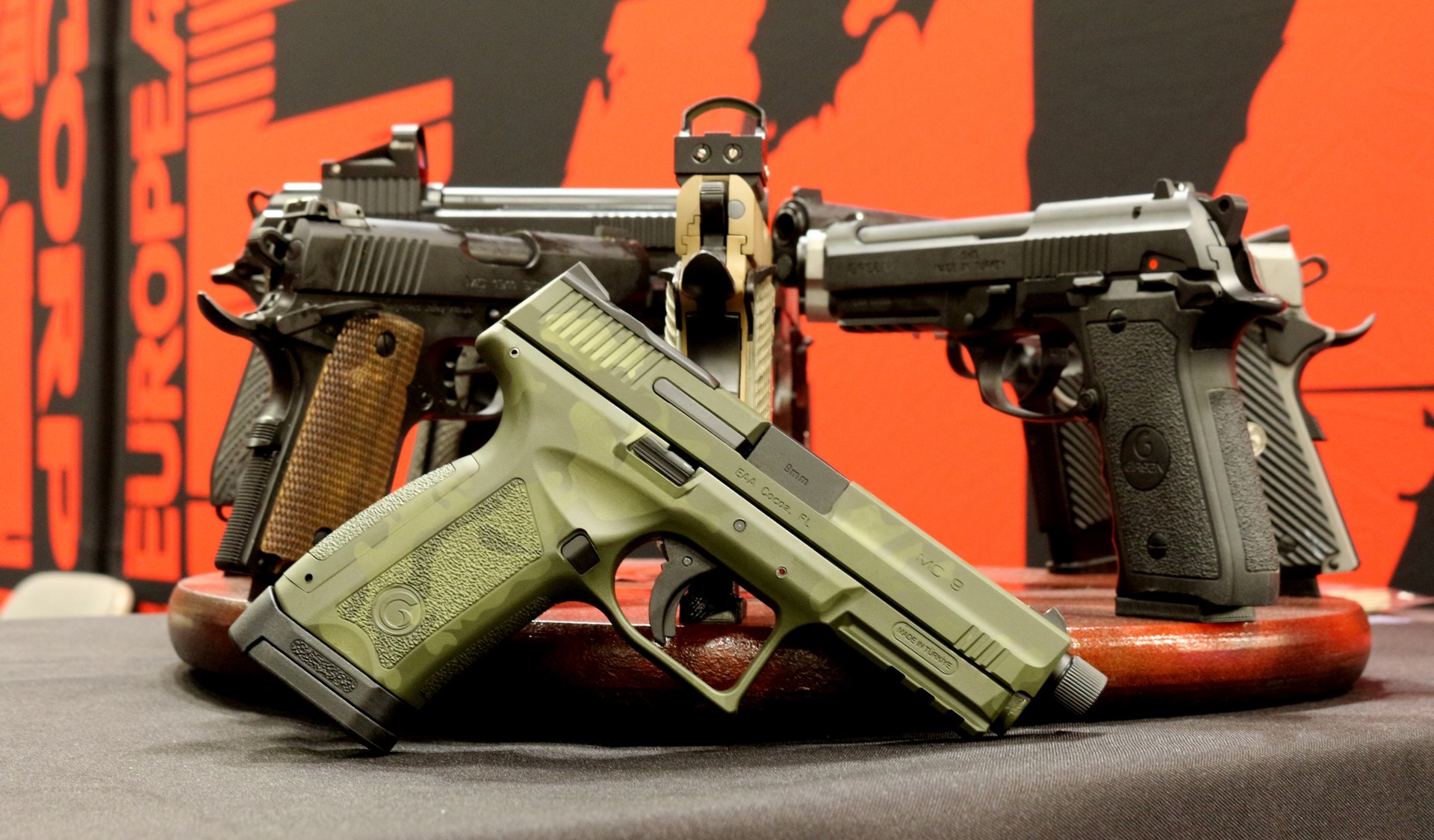 The idea behind this pistol was to pack as many features as possible into a popular design and offer it at a price that would "disrupt" the price point of any competing model. While the details are still top-secret, I can tell you that you probably won't find a better deal on an optics-ready pistol that bears a threaded barrel, enhanced capacity magazine and has a striker-fired trigger of this quality. eaacorp.com
Hornady V-Match Line
Hornady's V-Match ammunition line represents its 2023 trifecta. While redefined product lines are to be expected from the ammunition giant, V-Match also introduces a new projectile and cartridge to the industry. Loaded exclusively with the recently developed ELD-VT component bullet, this pill serves the long-range community as well as it does the backyard varmint hunter.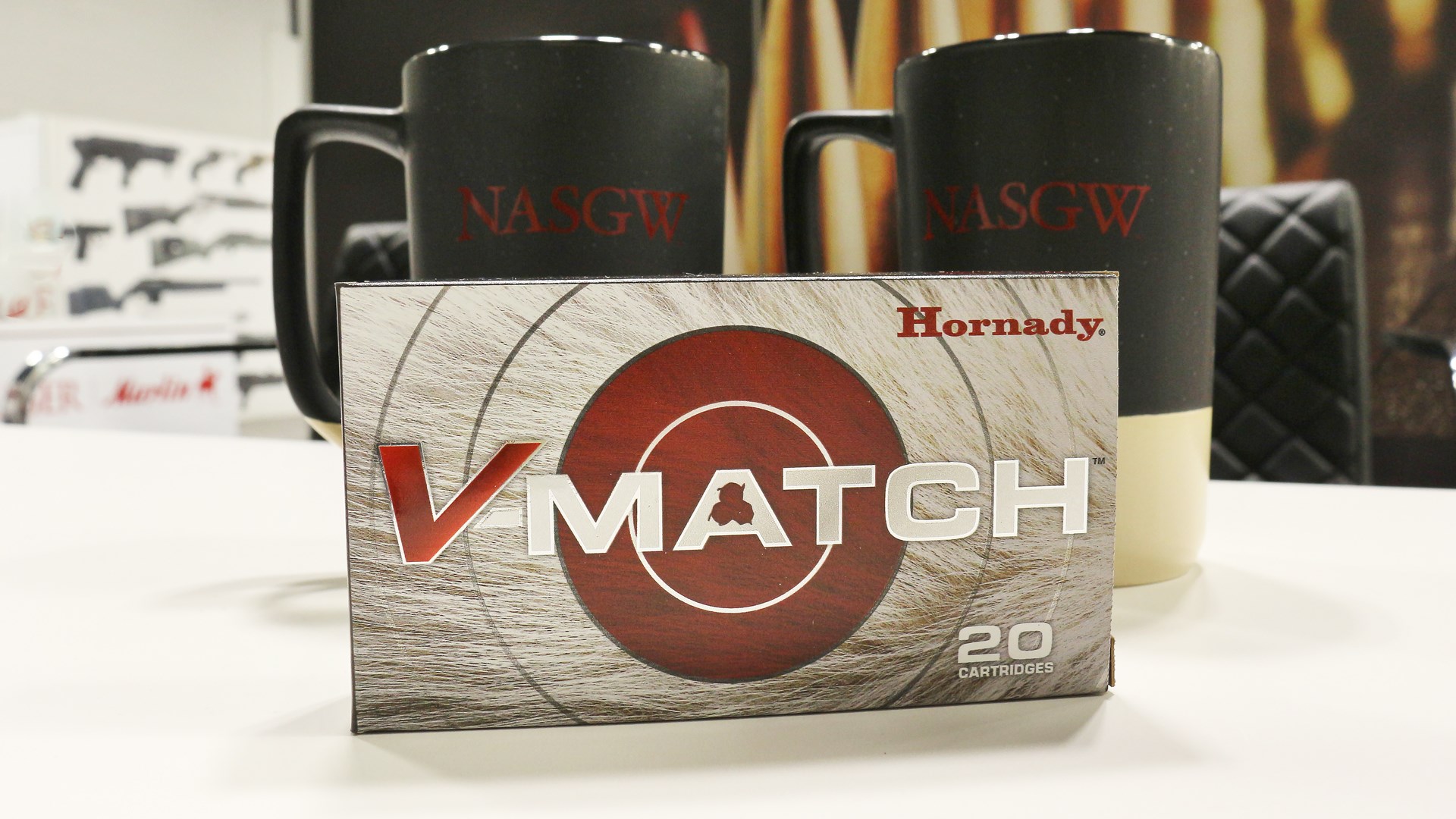 By pushing the lead core back and incorporating high-BC designs, these bullets experience less wind displacement and are explosive on small game. Loads will be available for most popular cartridges, including Hornady's latest, the .22 ARC. Building off of the success of its 6mm brother, the .22 ARC gives us higher velocity and the ability to sling lighter, higher BC bullets from the AR platform. hornady.com
Swamp Fox Tactical Warhorse
Named in homage to Brig. Gen. Francis Marion, Swamp Fox Tactical embodies the idea that the average citizen ought to have a multitude of capable firearms and be proficient with each of them. Its business model represents these values as everything in its lineup is incredibly affordable and built to the utmost level of reliability. Premiering at the NASGW expo was the production version of its Warhorse, representing its initial first focal plane low-power variable optic.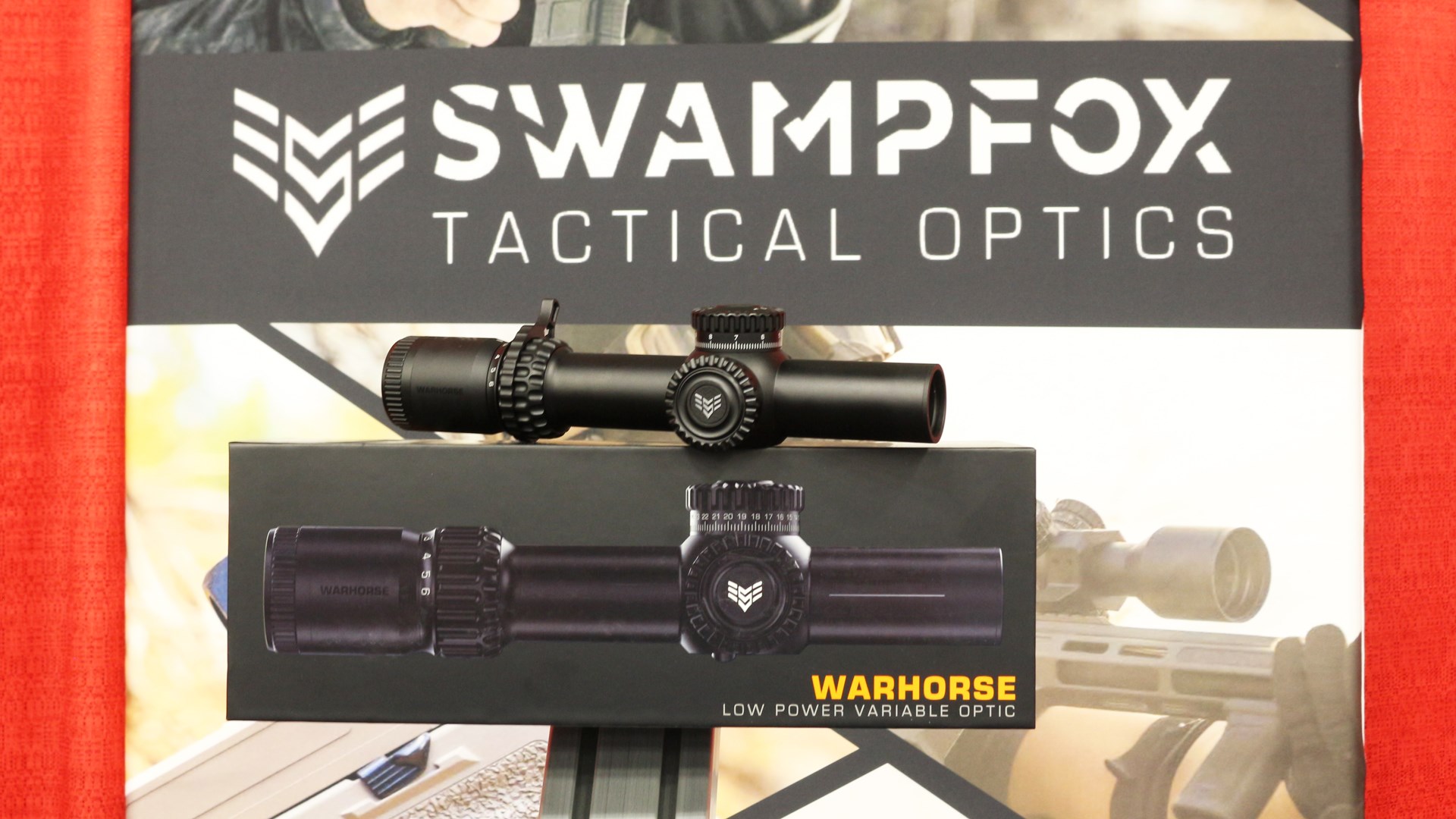 The 1-6X model was introduced with the promise of a 1-8X and even a 1-10X not too far behind in 2024. Each optic will offer the choice of m.o.a. or MRAD turret-matched reticles with either red or green illumination. Dubbed the "Dragoon," I found the reticle system to be simple and intuitive while providing everything you need to squeeze the most out of your AR-15. Aside from amble magnification and subtensions, the enormous 34 mm main tube provides enough adjustment to dial all the way out to most cartridges' effective ranges. swampfoxoptics.com
Article by FRANK MELLONI
Don't forget to like us on Facebook and follow us on Twitter.