Rifleman Review: CrossBreed Hybrid ST2 IWB Holster
CrossBreed Holsters has made a name for itself over the past several years for its innovative holster designs, constructed from both Kydex and leather. These attributes make for holsters that are both comfortable on the user, while also offering secure retention of the specific pistol. The company's SuperTuck inside-the-waistband (IWB) holster design has proven to be very successful, being copied by many other designs today. In 2020, American Rifleman staff had the opportunity to test out CrossBreed's next iteration of the SuperTuck design, the Hybrid ST2 IWB holster.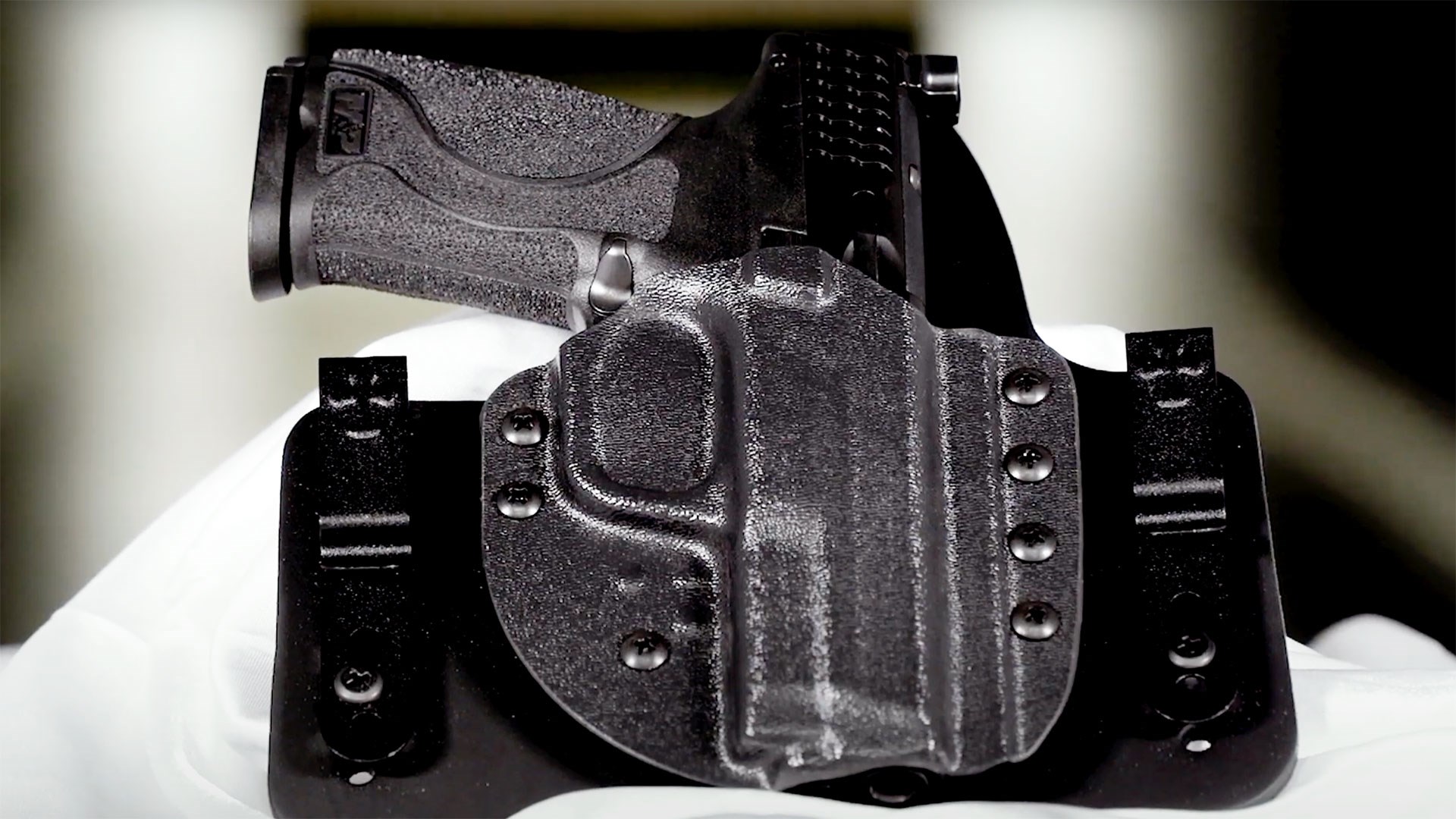 A CrossBreed Hybrid ST2 IWB holster with a Smith & Wesson M&P pistol inserted.
Like the previous iterations of the SuperTuck holsters, the Hybrid ST2 uses a leather backer with a Kydex pocket riding on top. Yet, the ST2 offers more adjustment  points which allow for a greater range of user adjustability and comfort. This also allows the user to adjust the holster draw position to what works best, making for more confident draws. Tensioning screws located around the Kydex cup can be adjusted to set the amount of tension the cup enters onto the pistol.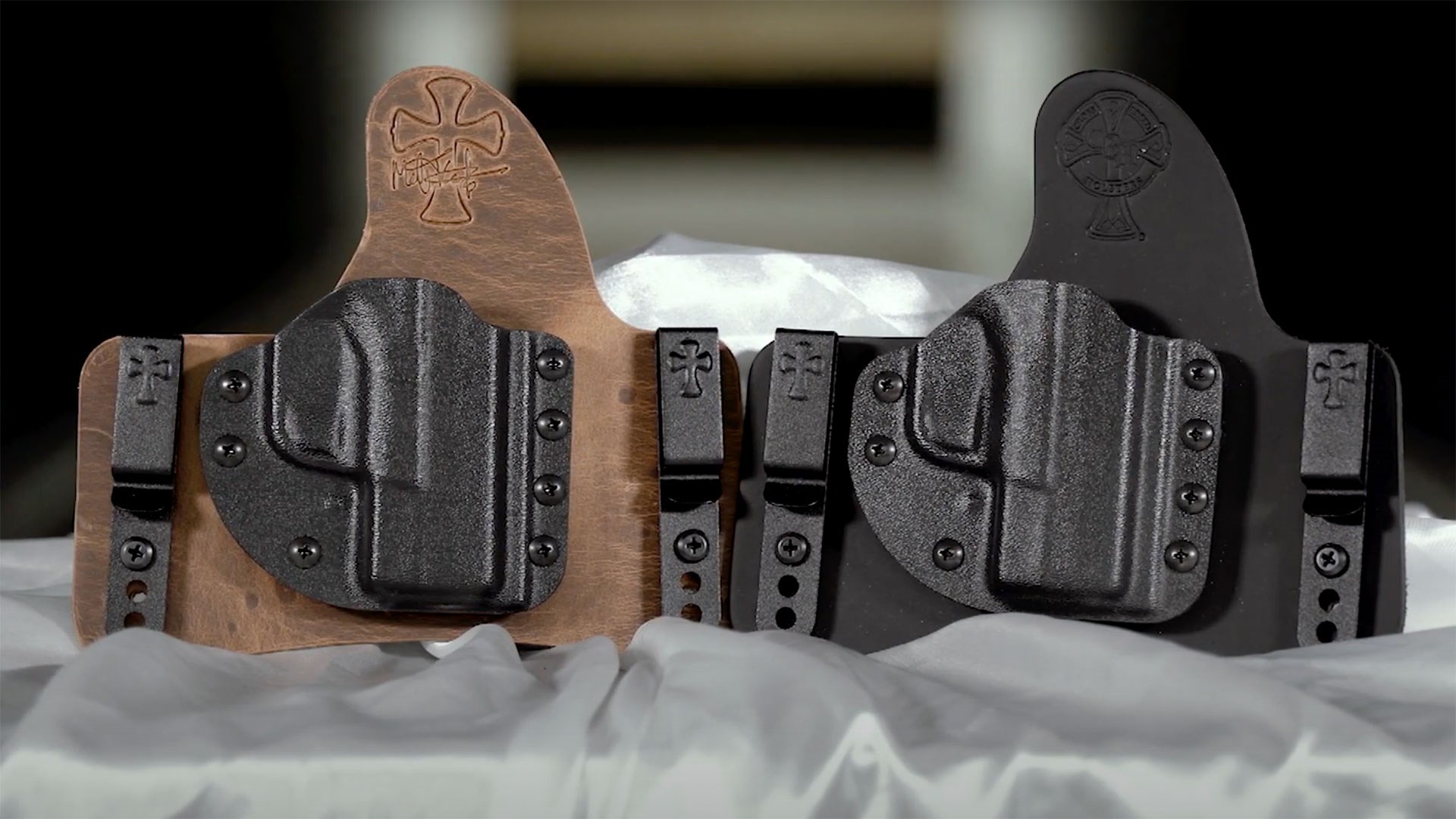 Two Hybrid ST2 holsters displaying normal black and Founders (tan) color options. 
Unlike many of CrossBreed's other holster designs, the Hybrid ST2 is a "straight drop" (or zero-cant) design in which the muzzle of the housed pistol is pointed directly downward, instead of at an angle. This allows for a more natural acquisition of the grip during the draw, and like the other features can also be fine tuned to the user's liking. This is archived by adjusting metal belt loops situated on either side of the backer, which can be loosened and moved to introduce a more angled alignment of the ride height.
Testing out a Hybrid ST2 holster on the range.
Another feature of the Hybrid ST2 is the inclusion of a reduced section in the Kydex situated above the rear slide of the housed pistol, which is for optic clearance. This allows many optic equipped pistols to be seated into the Hybrid ST2 without encountering clearance issues. The backer also features a "combat cut," which adds extra clearance, allowing the user to get all fingers around the grip of the housed pistol. While the ST2 is geared for full-size and compact handguns, there is also the Hybrid MT2 for micro-compact options. The MT2 has all of the same features as the ST2, just in a smaller package.
Due to the time required for the leather backers to for to the user's body for optimal fit, the Hybrid ST2 and MT2 come with a two-week trial period for fit. For more information on the Hybrid ST2 and MT2 holsters, along with CrossBreed's other holster lines, visit crossbreedholsters.com.
Article by AMERICAN RIFLEMAN STAFF
Don't forget to like us on Facebook and follow us on Twitter.