Rifleman Review: KelTec P17
First seen at the 2020 SHOT Show, the KelTec P17 is one of the most affordable rimfire handguns on the market, with an MSRP of just $199. Don't think that the low price means you're not getting a whole lot, because there are many different elements in this unique rimfire pistol. Watch our "American Rifleman Television" Rifleman Review segment above to see just what you get in the P17.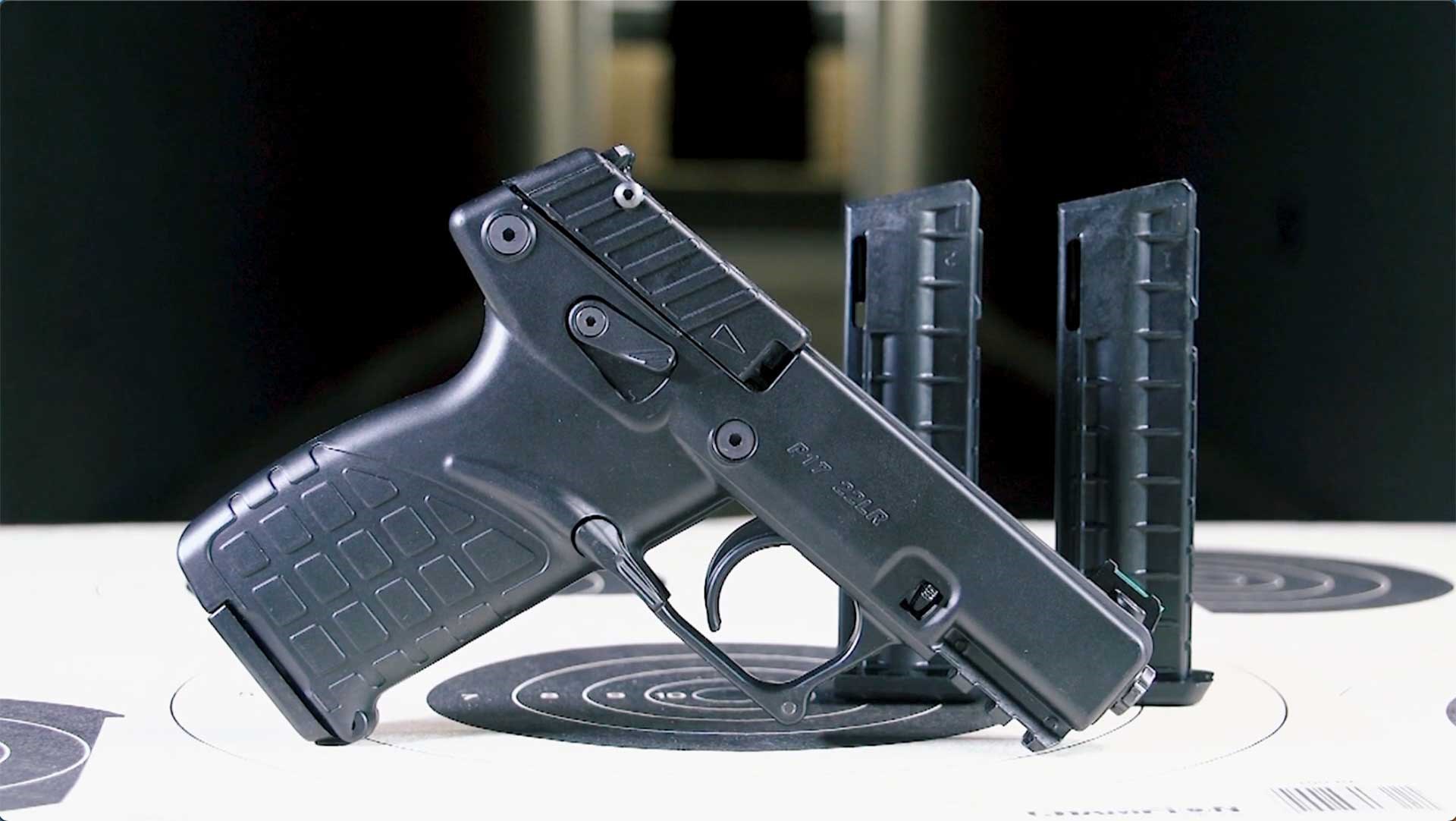 "The P17 is just loaded with a lot of really interesting elements, jam-packed with features, and it's got a really unique construction to it," American Rifleman Executive Editor Evan Brune said. "There's a lot of plastic on this gun. KelTec actually uses a clamshell-style construction, and that forms your frame. And what that allows KelTec to do is they're able to mirror a lot of the elements on this gun, so you've got an ambidextrous, paddle-style magazine release on both sides, you've got an ambidextrous safety selector on both sides, the only thing it doesn't have mirrored controls on is your slide-stop right here."
Due to the gun's clamshell construction, there are molded contours on both sides of the grip frame, including a waffle-pattern texture for added purchase, as well as ergonomic contours that blend the bilateral paddle-style magazine releases into the grip itself. KelTec has also thoughtfully provided some clearance at the bottom of the grip to allow users to grab ahold of magazines in order to pull them out of the gun.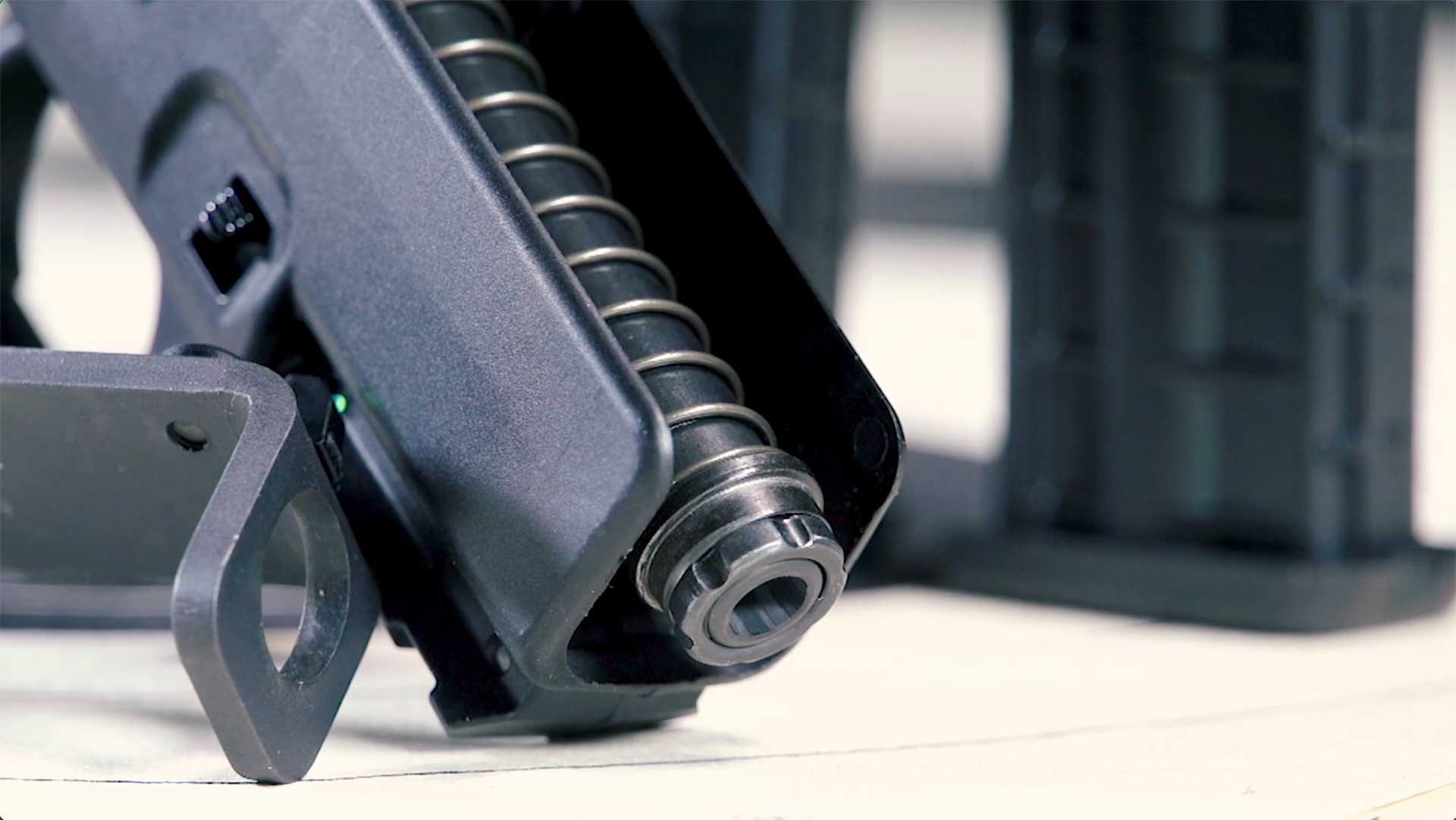 "Other features that you'll see on the outside of this gun, you've got a Picatinny accessory rail up front, you've got a striker-status indicator here at the rear," Brune said. "Overall weight is less than 3/4 of a pound. You've got little over 6.5″ overall length, you've got a 3.8″ barrel, and, you know, it's only 5.3″ in overall height, so for a rimfire handgun, I mean, this thing is almost carry-size."
Of course, the one question people have is, "Why is it called the P17?" All of that has to do with the magazine capacity, as Brune explained.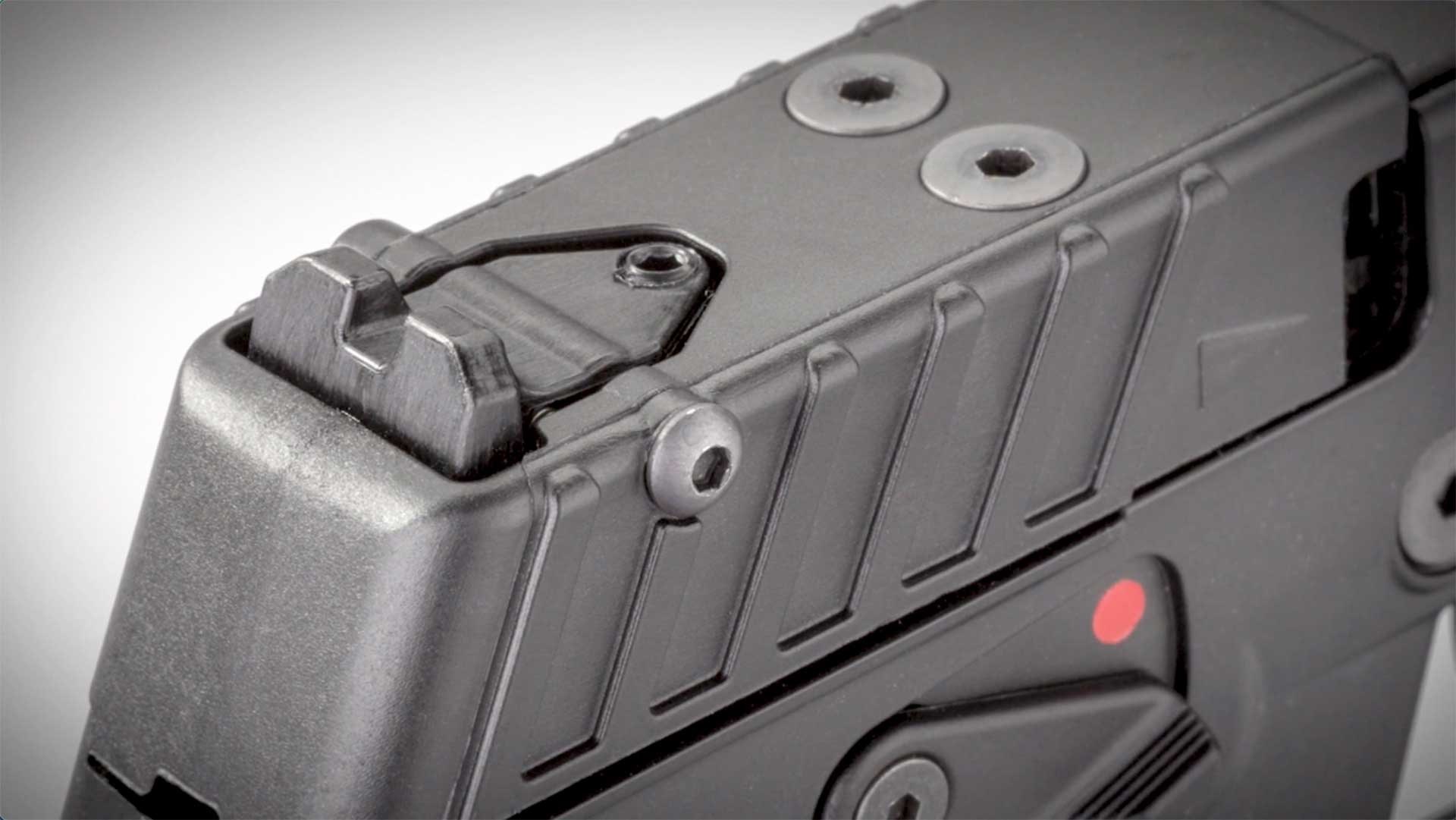 "The other big piece of news for the P17, typically, when we think of a rimfire handgun, we're thinking of a 10-round capacity. The P17? 17 rounds. So you have 16 rounds in the magazine, and one more in the chamber," he said. "Takedown is also really easy. All you have to do is lock the slide to the rear, you've got these little Glock-style takedown tabs at the front. You pull down on those tabs, and then slide the slide all the way to the rear, and it'll slip all the way to the rear, and you've got your slide off. This is all KelTec wants you to do to fieldstrip the gun."
Given its size, capacity and durable polymer construction, the KelTec P17 fits a variety of roles. While rimfire handguns aren't as reliable as centerfire guns and shouldn't be counted on for personal defense, for those who are comfortable with the concept, the P17 is an option. But for range use and practice, the P17 is a must-have.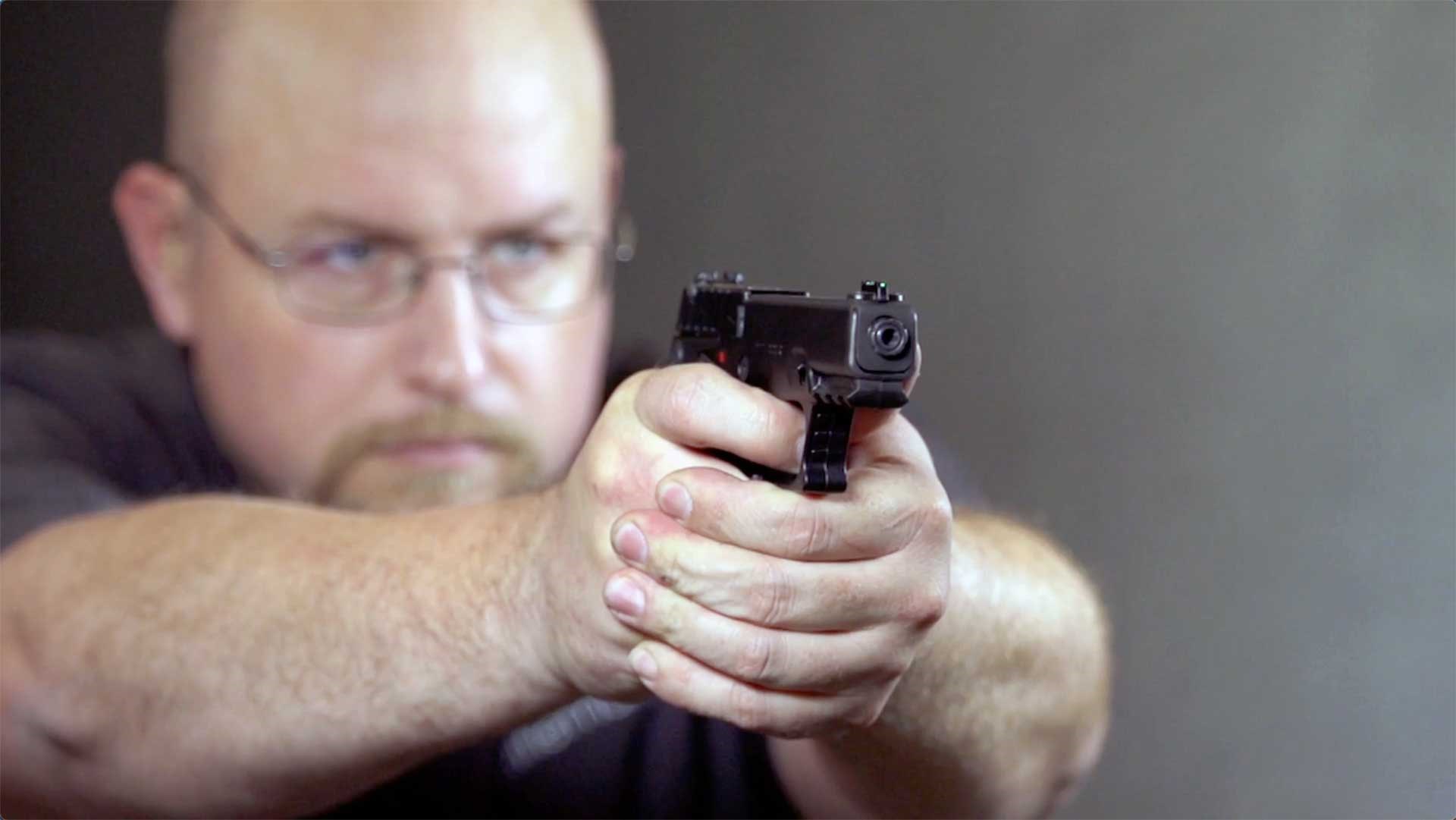 "If you're looking for something compact that can mimic your small concealed-carry gun for range practice, the KelTec P17 is a really great choice," Brune said.
To watch complete segments of past episodes of American Rifleman TV, go to americanrifleman.org/artv. For all-new episodes of ARTV, tune in Wednesday nights to Outdoor Channel 8:30 p.m. and 11:30 p.m. EST. 
KelTec P17 Specifications
Manufacturer: KelTec CNC Industries, Inc.
Action Type: blowback-operated, semi-automatic, rimfire pistol
Chambering: .22 Long Rifle
Slide: carbon steel; blued
Frame: polymer
Barrel: 3.8″, six-groove; 1:14″ RH twist
Magazine: 16-round detachable box
Sights: adjustable; notch rear, fiber-optic front
Trigger: single-action; 2-lb., 13-oz. pull
Overall Length: 6.7″
Width: 1.2″
Weight: 11 ozs.
Accessories: owner's manual, hard case, two extra magazines, 1/2×28 TPI barrel adapter, wrench, lock
MSRP: $199
Article by AMERICAN RIFLEMAN STAFF
Don't forget to like us on Facebook and follow us on Twitter.