Send A Gun To Defend A British Home
In the years leading up to America's involvement in World War II, national defense and preparedness were the watchwords of NRA and expressed through the pages of The American Rifleman. A group of Americans, headed by C. Suydam Cutting of New York City, created the American Committee for the Defense of British Homes to gather firearms and ship them to Great Britain for use by its defenders.
The committee's most conspicuous appeal for donations was a full-page advertisement in the November 1940 issue of The American Rifleman beseeching all NRA members to contribute as many pistols, rifles, shotguns and binoculars that they could spare to the embattled British cause. The grim plight of the British people was emphasized by a direct appeal to NRA members from a British military spokesman: "Send us anything that shoots," he pleaded.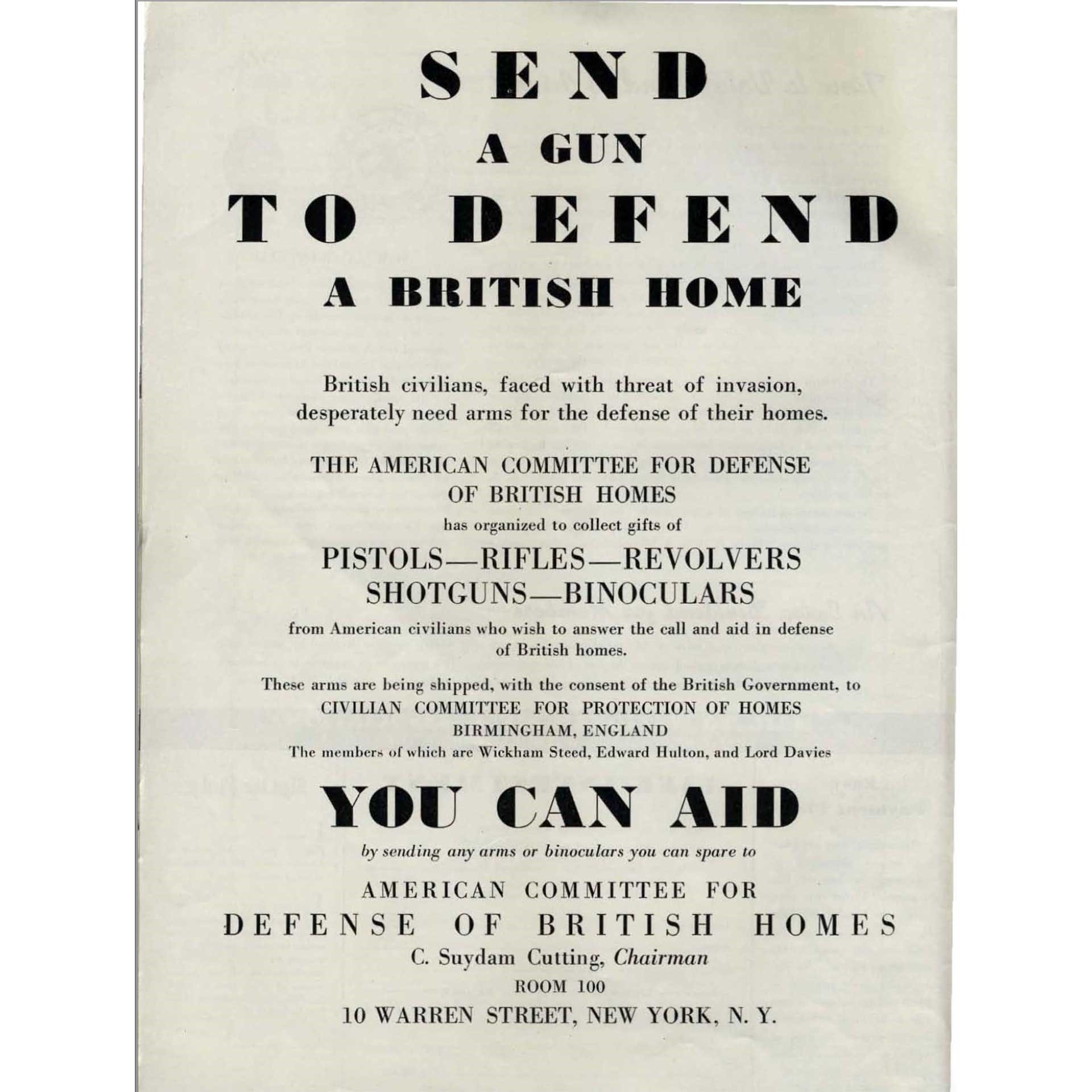 By the end of the war, NRA members alone—without any promise of compensation and with little hope that the guns would ever be returned—had selflessly donated more than 7,000 small arms for shipment to Great Britain. Perhaps the most famous such gun was one of the few that actually was sent back—a Model 1903 target rifle that had been owned by Maj. John W. Hession.
We know it belonged to Hession, a pre-eminent high-power shooter in his day, because on it he included his name, a list of his competitive accomplishments and a placard stating that, "For obvious reasons the return of this rifle after Germany is defeated would be deeply appreciated."
Article by MARK A. KEEFE, IV, EDITORIAL DIRECTOR
Don't forget to like us on Facebook and follow us on Twitter.