The 5 Most Underrated Hunts in North America
When I was in grade school, I spent much of my time dreaming about hunting, pouring through magazine articles and dreaming of chasing sheep and elk in the high country. And while those hunts are certainly thrilling, I have learned over my career that North America offers many other hunts that are just as exciting and rewarding that don't receive as much attention in the outdoor press.
Another piece of good news? These hunts are all relatively inexpensive compared to the high-end sheep, moose and elk hunts that we all dream about. Most of them don't require a guide, and tags are not extremely expensive or overly difficult to obtain. What's more, some of these hunts aren't as physically demanding, so you don't have to be in sheep shape to enjoy the experience of a lifetime.
Here is a list of the five most underrated hunts in North America, each one worthy of a space on your bucket list.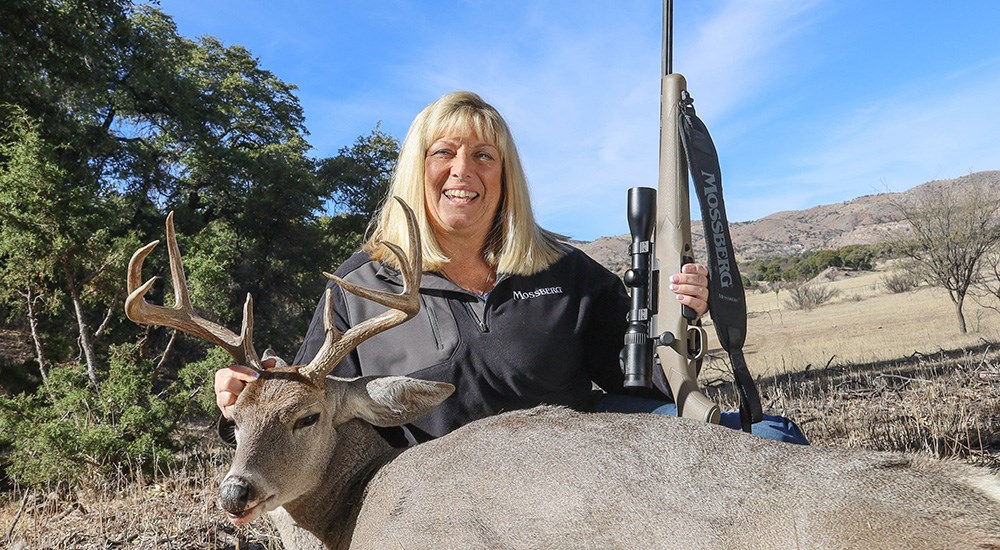 1. The Other Deer
White-tailed deer are the most popular big-game animal among American hunters, and big mule deer have become one of the most coveted trophies in North America, but these are not our only deer species. The Pacific Northwest is home to Columbian black-tailed deer, a subspecies of mule deer, and hunting them in the coastal forests is challenging and rewarding. Further north you'll encounter the short, squat Sitka blacktail, which is often hunted by boat on the islands of southern Alaska. Many Sitka blacktail hunts are unguided, which means you'll be dropped from the boat on a beach covered with brown bear tracks, adding another layer of excitement to your trip.
Along the border with Mexico, you'll find Coues deer, and further east in Texas are Carmen Mountain whitetail. Both resemble the white-tailed deer found across much of the country, but both species are smaller than white-tails and thrive in arid or semi-arid environments. Though their antlers are smaller than those of their eastern cousins, Coues deer are one of my favorite animals to hunt simply because they live in rough terrain and require long hours of glassing. Coues deer seem exceptionally wary (they are nicknamed the Grey Ghost) but spending time pursuing them in their mountainous desert habitat is a passion for many. They are certainly among my favorite North American animals to hunt, right alongside big mule deer and bull elk. Premium glass is a must on these hunts, so make certain to carry along a high-quality spotting scope, but the reward of locating, stalking and harvesting a big Coues buck is well worth the effort. You'll also want a light, flat-shooting rifle in cartridges such as 6mm or 6.5 Creedmoor, .25-06 Remington, .270 Winchester or 6.5 PRC.
2. Texas Free-Range Exotics
In the early and mid-nineteenth century, many exotic antelope, goat, deer and sheep species were relocated from their native lands to ranches in Texas and have thrived there. Exotics get a bad rap because many of these hunts are presumed to take place on small, high-fenced properties where success is a sure thing. But over the last century, many of these animals have escaped and live completely wild or have been imported to ranches so vast that you can hunt them for days without ever seeing a fence. Barbary sheep (or aoudad) thrive in the wild, mountainous country around Big Bend in Texas, and chasing them up and down these steep slopes is a true mountain hunt that's as challenging as other native sheep. The 825,000-acre King Ranch is home to a herd of free-ranging nilgai, the well-muscled "blue bull" of India, and they are as wary as a pressured whitetail. The Hill Country of Texas is home to another Indian transplant, the axis deer, which is one of the most striking trophies in the world. What's more, nilgai and axis deer are among the most delicious of all wild-game meats, so harvesting one means you'll stock the freezer with premium protein.
Season restrictions are more relaxed with exotic species, and there's no need to draw a tag, so these animals allow you to hunt outside the regular fall and winter seasons. But don't make the mistake of thinking that these animals aren't wary and cunning. Free-range exotic hunting can be just as challenging as native game species.
3. Bears Without Bait
The most common method for hunting black bears is to use bait, and sitting over a bait pile is an effective way to tag a bear. It is not, however, the only way to bag your bruin. Spot-and-stalk bear hunts in the Rocky Mountains can be thrilling and will test your skills as a hunter. But it's also an affordable hunt that doesn't require a lot of specialized equipment, and tags are oftentimes available over-the-counter. If you're applying for an elk tag in a specific unit and have not drawn, why not arrange a DIY spot-and-stalk bear hunt in the area this year? You'll become familiar with the terrain, gather some intel on animal movements in the area, and have a wonderful time chasing bears while waiting to draw your elk tag.
Hound hunting is polarizing even within the hunting community, but until you've actually been on a hound hunt it's tough to appreciate how exciting they can be—a true fair-chase experience. Forget any notions that hound hunting is easy, too. Occasionally the bear will tree close to where the track is spotted and the dogs are dropped, but more often you're in for a marathon chase up and down steep mountains because where the bear goes the hounds will follow and you must do the same. It's wonderful to see the special relationship between a true houndsman (or houndswoman) and their dogs, and hunting bears with hounds is always an adventure.
The very best option is to combine all three types of bear hunting into a single trip. Andy and Karen Savage of Heaven's Gate Outfitters offer spot-and-stalk, hound, and baited bear hunts on a single trip to Idaho's Hell's Canyon. It's a great experience to follow hounds in the morning, glass the beautiful mountain ridges during the day, and sit over bait in the evening.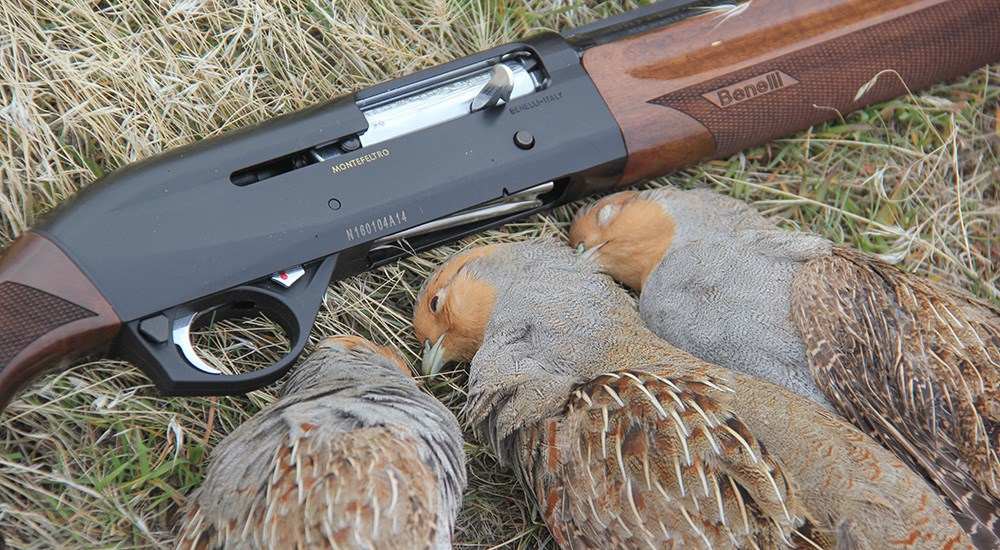 4. Wild West Upland
The Western United States has long been a dream destination for big-game hunters, but perhaps the best-kept secret in the West is the amazing upland bird hunting. From various grouse species in the timbered mountains to chukars and Hungarian partridge in the grassy hillsides and quail in the green valleys, states like Montana, Idaho, Wyoming and Oregon offer some of the very best mixed-bag wild bird hunting in America. With so many species to target on a single hunt and so much public ground on which to pursue them, you can walk miles and miles through the wilderness in search of birds. These are not typically high-volume hunts, to be sure, but if you're lucky and put in the miles the rewards are many.
This is not easy bird hunting, though. It's sometimes possible to find quail along flat cottonwood creeks or pot grouse in the mountains along Forest Service roads, but most Western wild bird hunting requires some stamina. I walked almost twenty miles in Wyoming's sage brush sea before I ever pulled the trigger on a sage grouse (which, thankfully, I hit) and the steep cliffs of gnarly, snake-infested lava rocks that chukar inhabit can challenge even the most fit hunter. If you're passionate about the pursuit of upland birds and are willing to walk (or climb) the miles necessary to be successful, though, there's really no substitute for multi-species western bird hunting.
Pack light for this trip. I carry a sub-6 pound Benelli Montefeltro 20-gauge, and good, supportive boots are a must. This isn't a hunt for everyone, and you won't fill your bag in a few hours the way you will on a preserve hunt, but chasing wild birds in the Wild West is one of America's least-appreciated pursuits.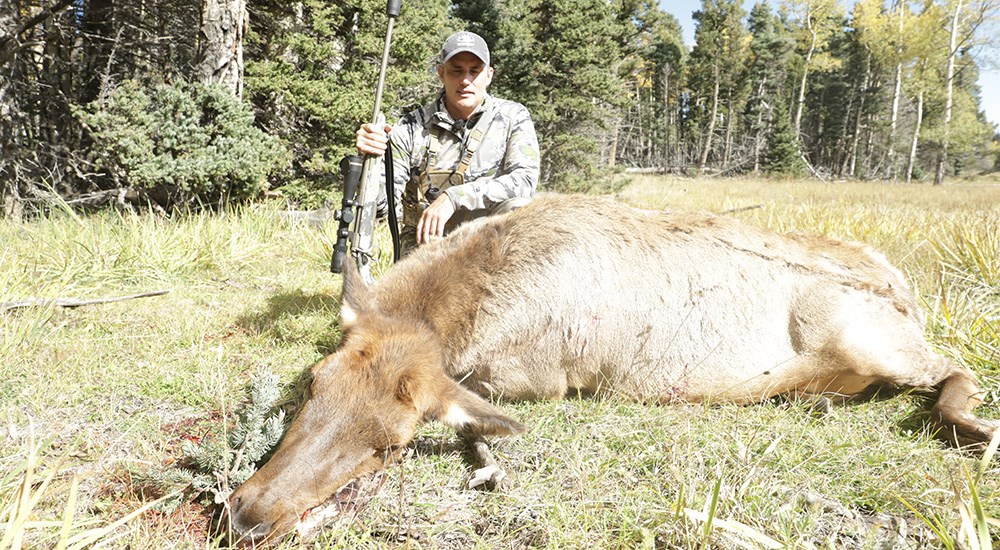 5. Cow Elk Hunts
I certainly understand the alure of chasing a big bugling bull elk in dark timber, but I also understand how difficult it can be to set your sights on a trophy class bull. It takes years and sometimes decades to draw a tag in the best areas, and guaranteed bull elk tags on private land where true giants roam can be frighteningly expensive, often more than a weeks-long, multi-species African safari.
Instead of sitting around waiting for that once-in-a-lifetime tag why not simply apply for a cow tag? Cow elk hunts can be just as exciting as bull elk hunts, and last year on a management hunt (another affordable option) at the Express UU Bar Ranch in New Mexico I had the opportunity to see several exceptional bulls in full rut and listen to bugle after bugle echo down the timbered canyons before finally tagging a cow. It was a fantastic experience and one that I will never forget, but I would have never had the opportunity to experience those good times if I was patiently waiting to draw a trophy bull tag. What's more, elk meat is exceptionally good for free-range wild game and any long-time elk hunter will tell you that a cow elk tastes better than a rutting bull. There's also less pressure to make cross-canyon shots and fill that coveted tag, and this an exciting, affordable adventure for youth hunters as well.
Article by BRAD FITZPATRICK
Don't forget to like us on Facebook and follow us on Twitter.