I Have This Old Gun: Colt 1878 Double-Action Revolver
Colt's Mfg. built its business with iconic single-action revolvers, like its Model 1860 Army and the iconic Single Action Army adopted by the U.S. military in 1873. By the late 1870s, however, double-action revolvers were becoming the norm, and Colt's first attempt at such a design, the Model 1877, was plagued with problems. The company developed a more robust, large-frame revolver just a year later. Watch our "American Rifleman Television" I Have This Old Gun segment above to learn about Colt's Model 1878 double-action revolver.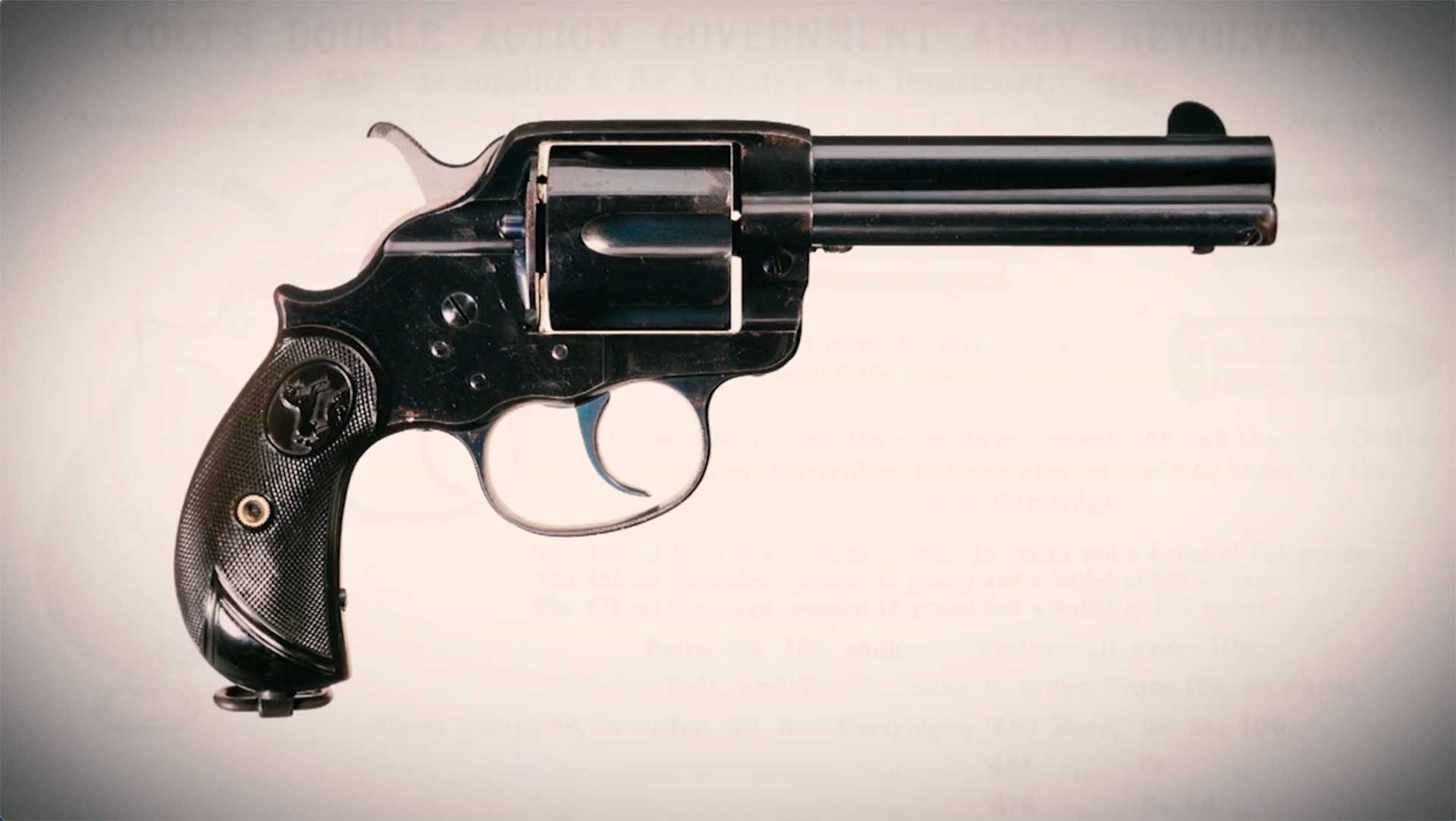 "Colt kind of dragged their heels and really didn't come out with a reasonable double-action revolver until 1877. It's called variably, depending what caliber it is. The Rainmaker, which was in .32 caliber, the Lightning, which was in .38 caliber, and the Thunderer, which was in .41 caliber. Lovely looking little gun. It had some similarities to the single-action," American Rifleman Field Editor Garry James said. "However, they had some mechanical problems with them. As a matter of fact, you know, they almost came broken out the box. It's hard to find a Lightning or a Thunderer or a Rainmaker today that doesn't have some sort of a problem with them, and you can't find any gunsmith that wants to touch them because they're really complicated to play with. Colt realizing that they had this sort of a situation, decided they would double up, and in 1878 came up with a larger frame version."
The Colt Model 1878 was a substantially bigger gun, and commensurate with its larger size, it was chambered for some of the larger cartridges of the day, as well as smaller, yet still popular, cartridges. The Colt 1878 could be had in .32-20 WCF, .38 Long Colt, .41 Long Colt, .38-40 WCF, .44-40 WCF and .45 Colt. It was even chambered for some of the popular British cartridges of the day, such as .455 Webley and .476 Eley. Ultimately, the gun was available in 13 different chamberings.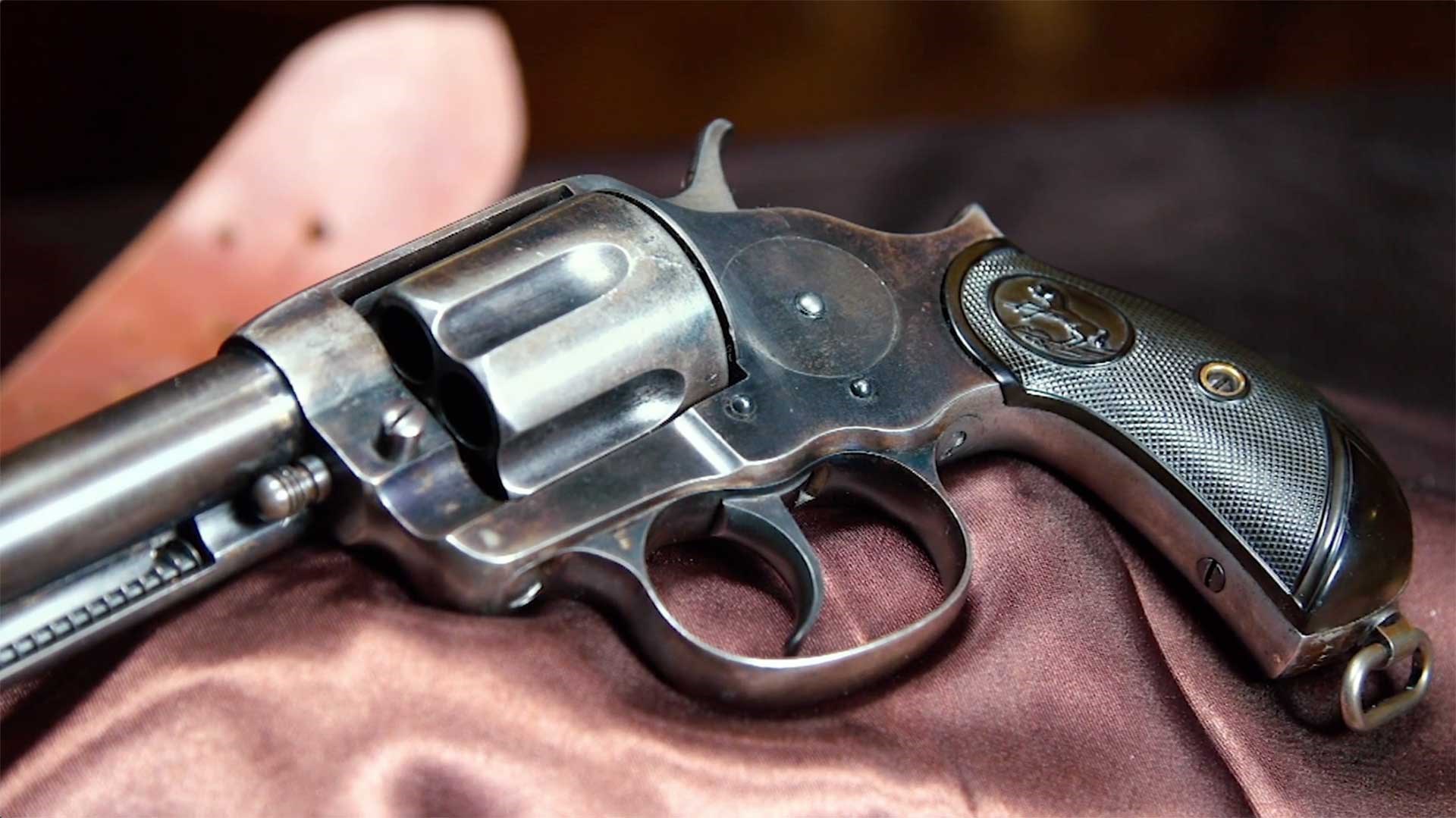 "So this is the horse that Colt was gonna ride into the next stage of revolver development. The problem was some worked, some didn't. When you look at the 1878, you see, you know, what's very clearly a double-action trigger, but you still have a loading gate, you know, on the right hand side," said NRA Publications Editorial Director Mark Keefe. "Whether it's better than the 1873 or not, I don't know, but you're still punching cartridges out one at a time. You're opening your loading gate, indexing your cylinder, oh wait, and the cylinders spin freely. Good luck with that. And you're poking the cartridges out one at a time. So it's very slow to reload. And there were better mouse traps."
The U.S. Army adopted Colt's 1878 double-action revolver and termed it the Model 1902. Unofficially, the gun is occasionally called the Filipino model or the Alaskan model, but the Model 1902 became popular during the Spanish-American War due to the extra stopping power provided by its more substantial chamberings. One of the distinctive features of the Model 1902 is its enlarged trigger and trigger guard, which was a requirement for use with military ammunition at the time.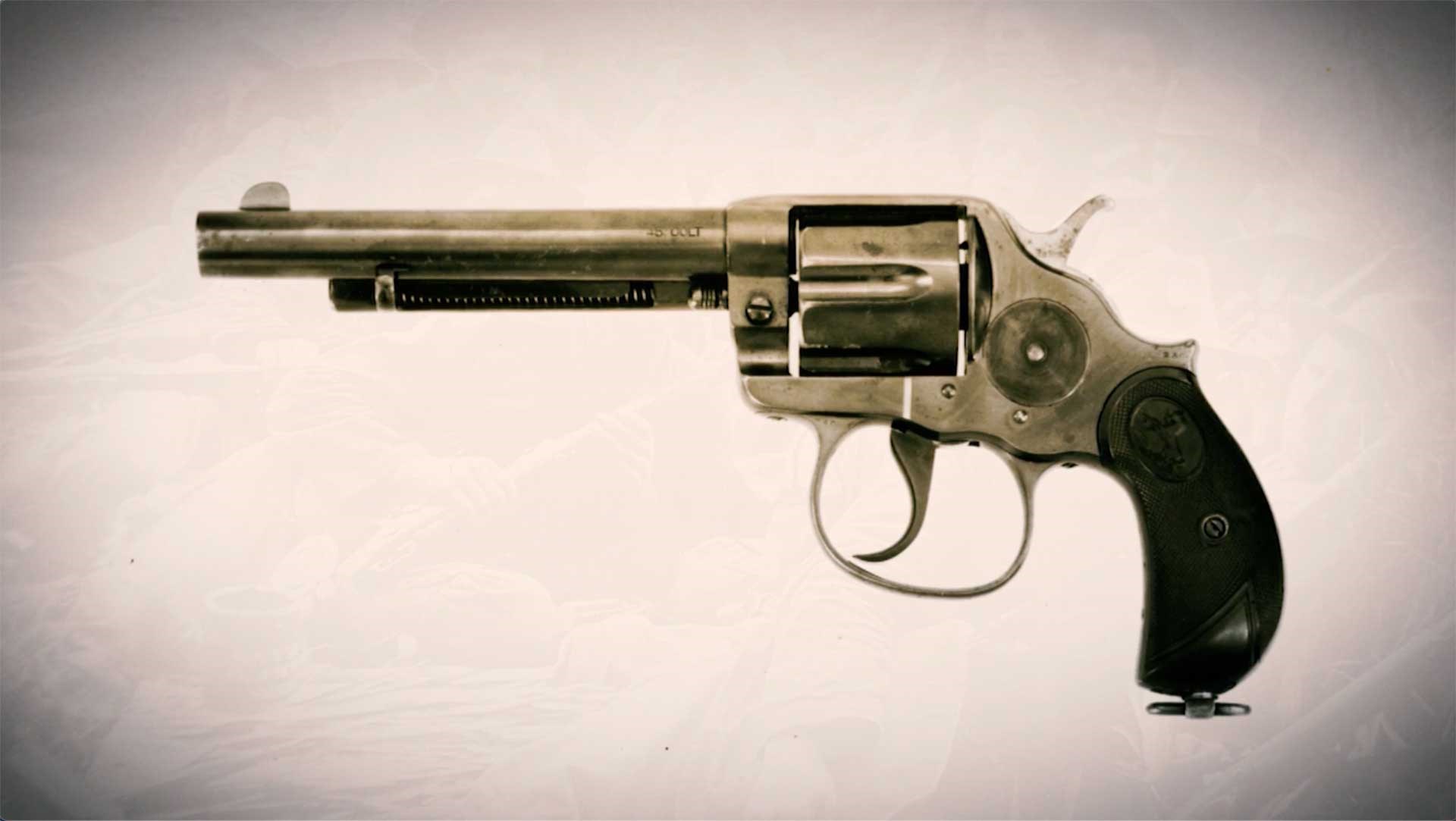 "What had happened was when they used this revolver with the Army cartridge that's being produced at Frankfurt Arsenal near Philadelphia, the U.S. government cartridge has a primer that's not nearly as sensitive as the civilian primers, and as a result, it didn't always go off," American Rifleman contributor Kenneth L. Smith-Christmas said. "So in order to ensure that you had ignition on every round, Colt strengthened the mainspring in order to work the trigger against a strengthened main spring That required a longer trigger to get the necessary pull on it and leverage. And when you have a longer trigger, that means you have to have a longer trigger bow."
Ultimately, despite the added power provided by the large-frame Models 1878 and 1902, the design was considered simply too antiquated to see service much past the turn of the 20th century.
"The 1878 double-action and, of course, its cousin, the 1902, lost their market share when other guns that had swing-out cylinders or top-break ejections made it easier to load and reload those types of guns with the same cartridge," NRA National Firearms Museum Director Phil Schreier said.
To watch complete segments of past episodes of American Rifleman TV, go to americanrifleman.org/artv. For all-new episodes of ARTV, tune in Wednesday nights to Outdoor Channel 8:30 p.m. and 11:30 p.m. EST.
Article by AMERICAN RIFLEMAN STAFF
Don't forget to like us on Facebook and follow us on Twitter.