New For 2023: EAA Girsan MCP35 PI LW
Instead of being built on a steel frame, like all of Girsan Firearms' previous iterations of the High Power, the new 9 mm Luger-chambered EAA Girsan MCP35 PI Light-Weight is built with an aluminum frame, which shaves up to 8 ozs. from the gun's overall weight. The new model, unloaded, weighs in at just over 21 ozs.
European American Armory Corp.'s efforts to revive the iconic High Power handgun design over the last few years have led to some innovative options available at affordable prices. The company's MCP35 PI Ops design combines a wealth of features, including optics-compatibility, accessory rail on the frame, improved beavertail and more. Now, the company's PI LW design brings yet another desirable option for fans of this classic martial pistol.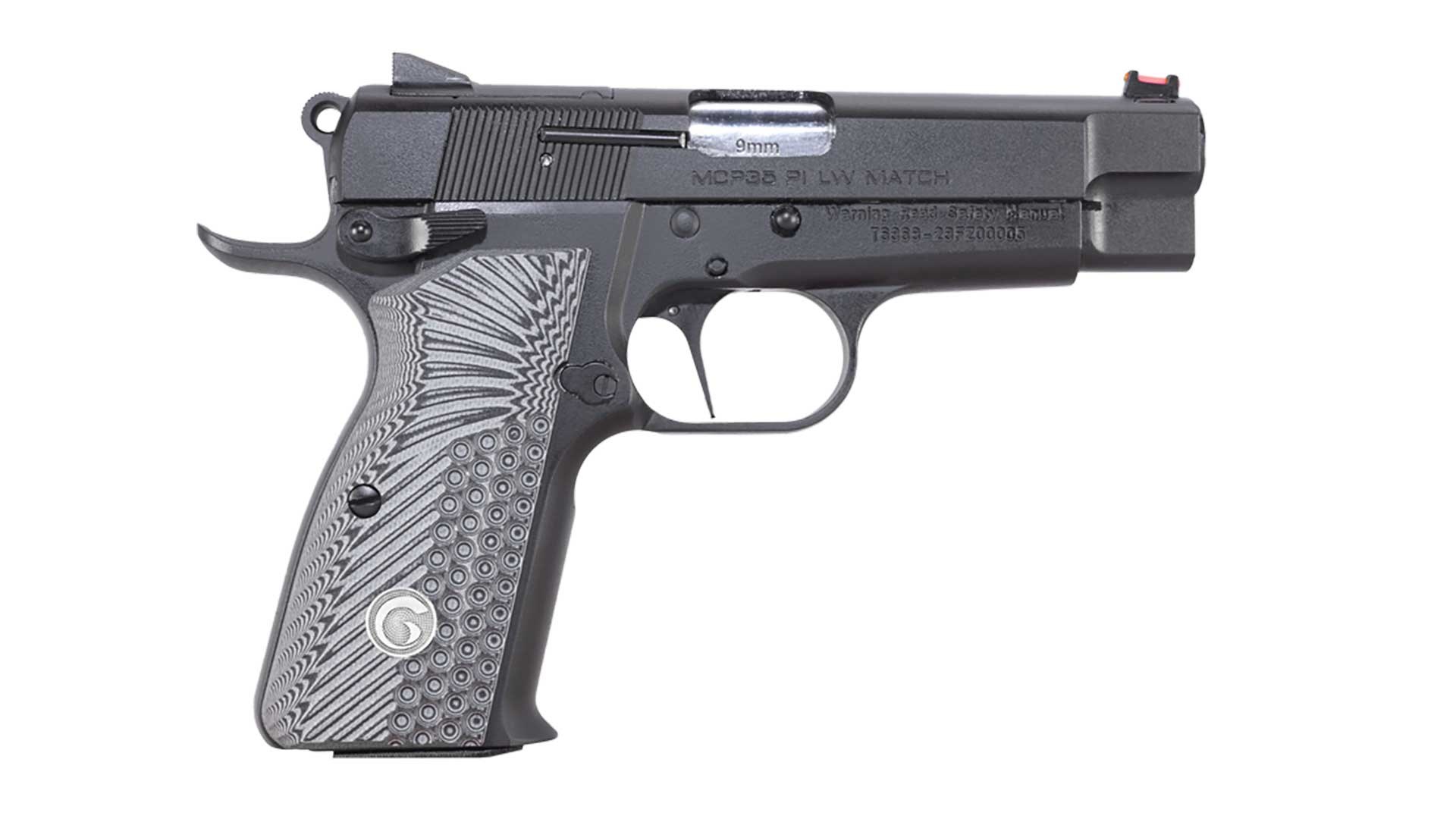 Like earlier models, the MCP35 PI LW is available in several configurations. The Ops model features a milled section of the slide that's covered by a contoured plate that incorporates the gun's rear open sight. Removing the plate allows users to directly mount any red-dot optic of the Shield RMSc footprint. An additional feature of the Ops model is the inclusion of a three-slot Picatinny accessory rail on the frame's dust cover, allowing users to add lights or lasers.
Also available is Girsan's Match model, which still retains the milled slide and cover plate, but this option features a more traditional frame profile without any accessory rail. Both guns are outfitted with 3.88″ barrels sitting within shortened slides, sizing the pistols perfectly for concealed-carry use. Additionally, both black and two-tone models are available in the Match and Ops configurations.
All the Light-Weight models in the EAA Girsan lineup are outfitted with G10 grips, an extended beavertail, fiber-optic front sight and a flat-faced, clean-breaking trigger. Unlike traditional High Power models, none of these guns feature a magazine-disconnect safety, and each ships with a 15-round flush-fit magazine. The suggested retail price on the MCP35 PI Light-Weight models starts at $749. For more information, visit eaacorp.com.
Article by EVAN BRUNE, EXECUTIVE EDITOR
Don't forget to like us on Facebook and follow us on Twitter.